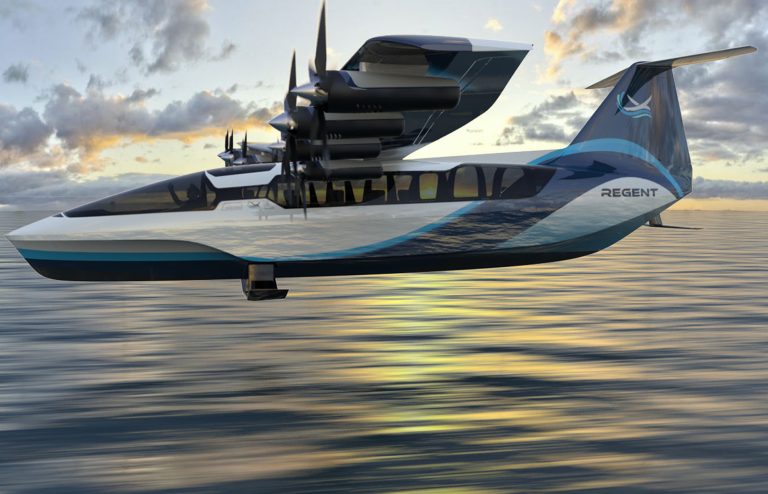 Regent's Viceroy Seaglider
All-electric coastal travel capability
The innovative sea glider functions with three modes: hull, hydrofoil, or flight in ground effect to transport passengers exclusively over water. Better yet, the Seaglider operates with 100% electric power and produces zero emissions. On top of its noteworthy sustainability, the vehicle has impressive agility – it is capable of reaching a 160 knot (180mph, 300kph) cruise speed. 
Guests can enjoy watching the water whip past them from inside the comfortable craft as expansive views of the water are available from every seat. The Seaglider is capable of hosting 12 passengers and two crew within its 746 cu. ft. passenger cabin.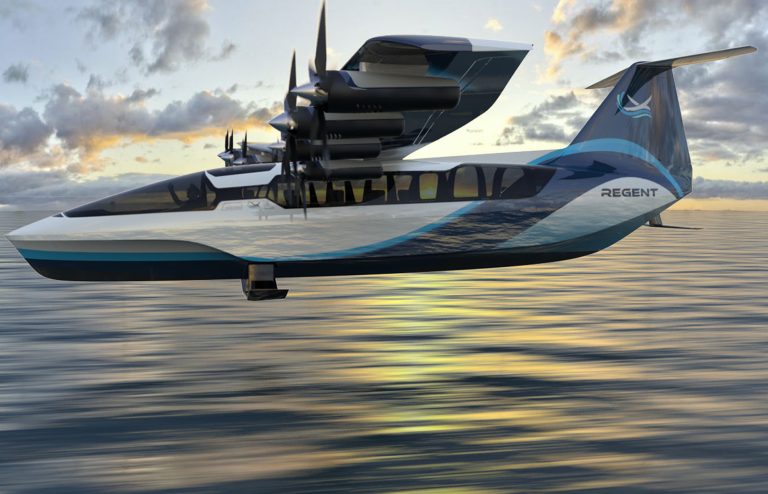 Measuring 26 ft. in length, 6 ft. In height, and 5.5 ft. In width, the Seaglider's interior has plenty of room for taking in unparalleled seascape sights.
Regent's flagship vessel operates via battery technology and has a range of 160 nautical miles. When utilizing next-generation battery technology, its range is set to expand to over 400 nautical miles. 
Furthermore, the operation of the Seaglider is both silent and safe. Compared to other aircraft or helicopters, Regent's craft is 30DB quieter.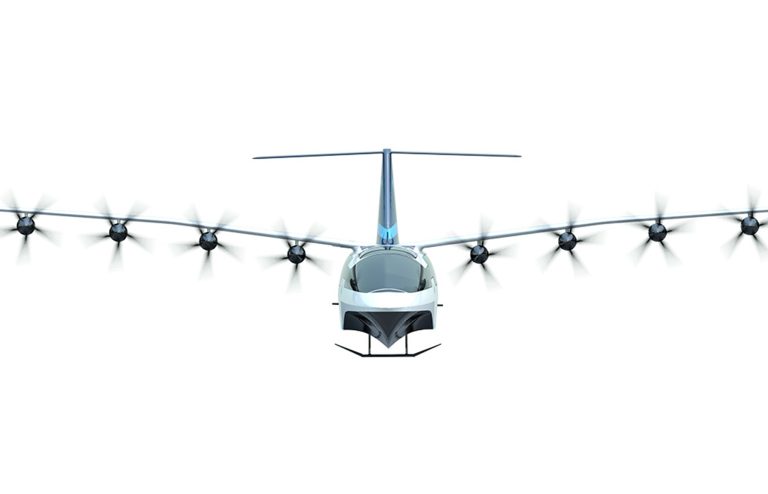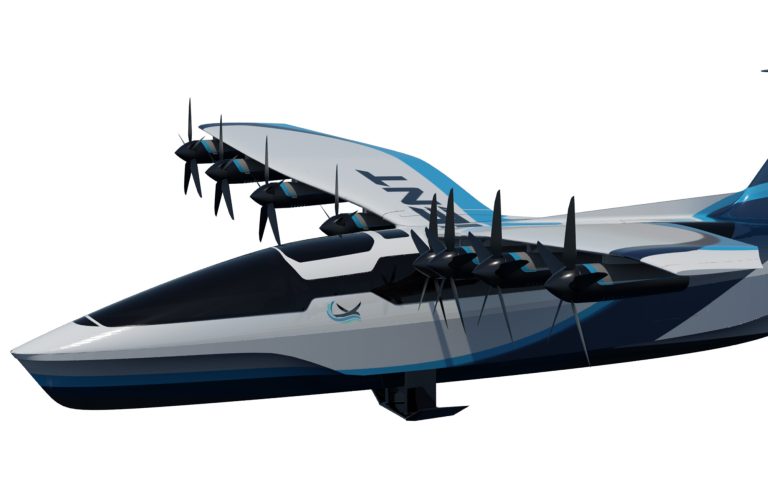 Regent envisions their Seaglider having several uses, including passenger transport, cargo and freight transfer (the craft has a 3,500lbs payload in its cargo configuration), tourism, offshore logistics, air ambulance use, defense missions, and maritime patrol. 
Sea trials of the Viceroy Seaglider are set to begin in 2024, though the vehicle has already completed its successful first flight. Regent looks for their craft to enter service by 2025.