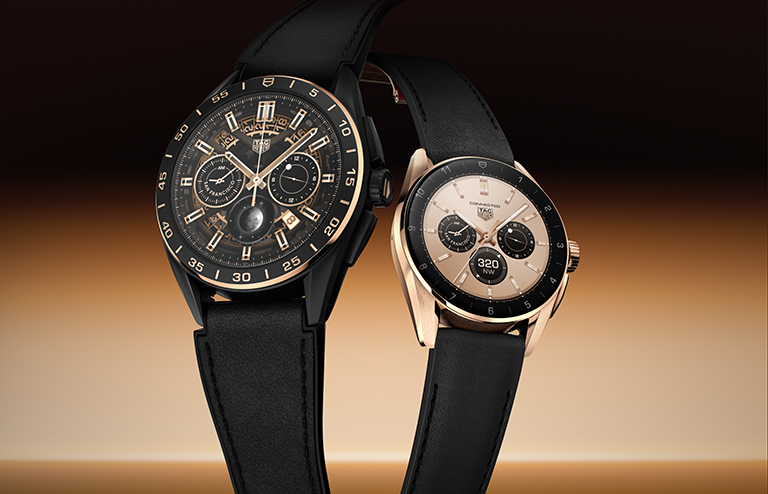 TAG Heuer Unleashes a Dazzling Duo
The Connected Collection shines
The first new addition to TAG Heuer's collection of connected watches, the TAG Heuer Connected 45 mm Bright Black Edition, is housed in a black DLC sandblasted grade 2 titanium case. Golden lacquer and PVD (Physical Vapor Deposition) decorate the watch's ceramic bezel, adding a sleek shimmer to the timepiece's design. Addition gold detailing decorates the crown and pushers. TAG Heuer's 45mm timepiece can be born on a bi-material leather and rubber strap.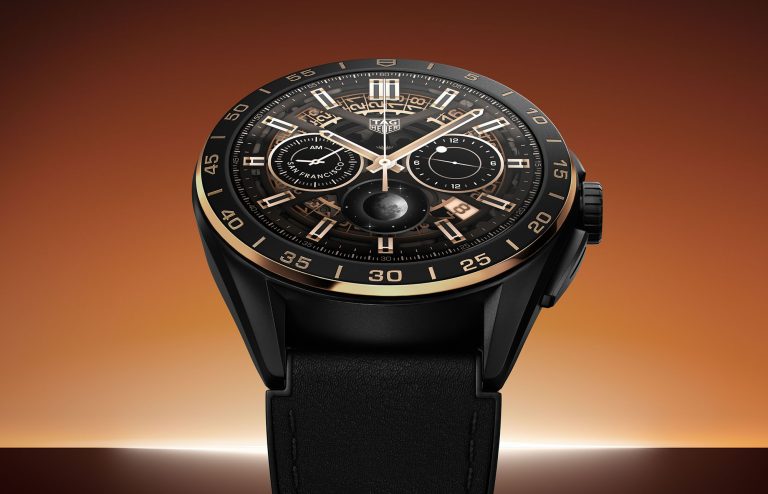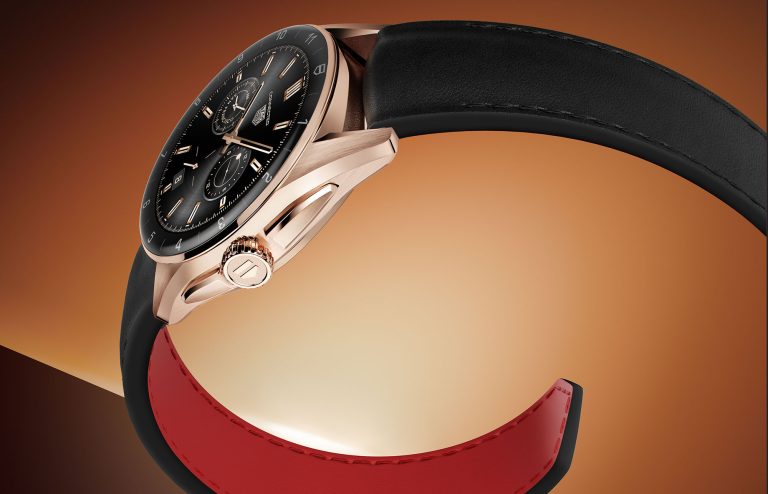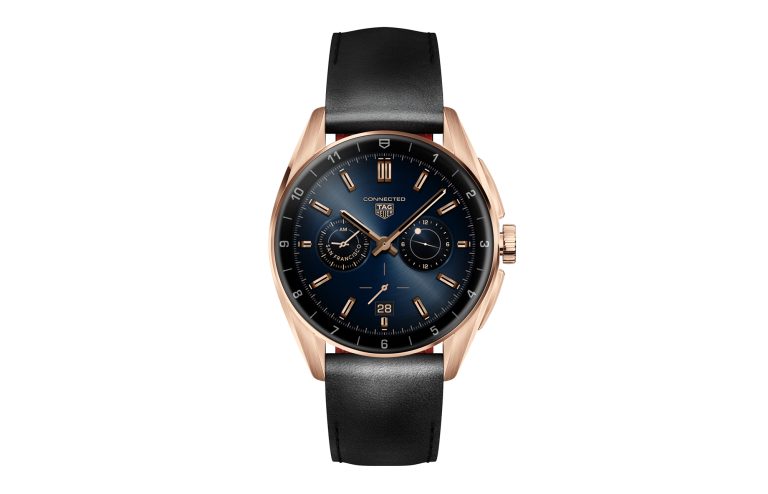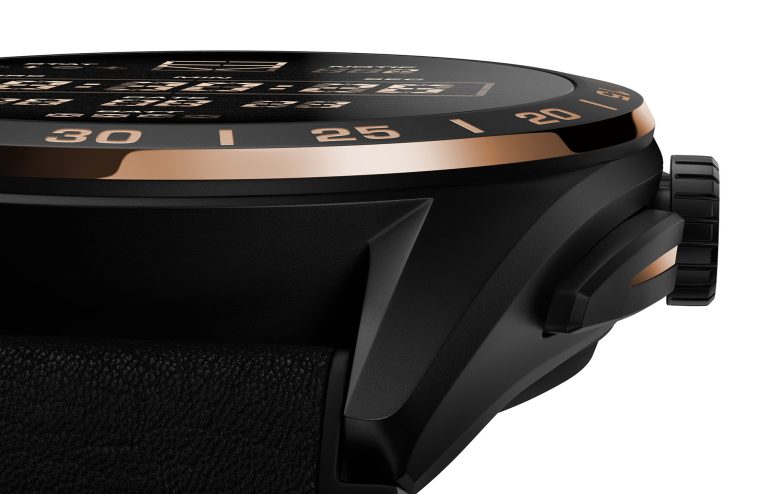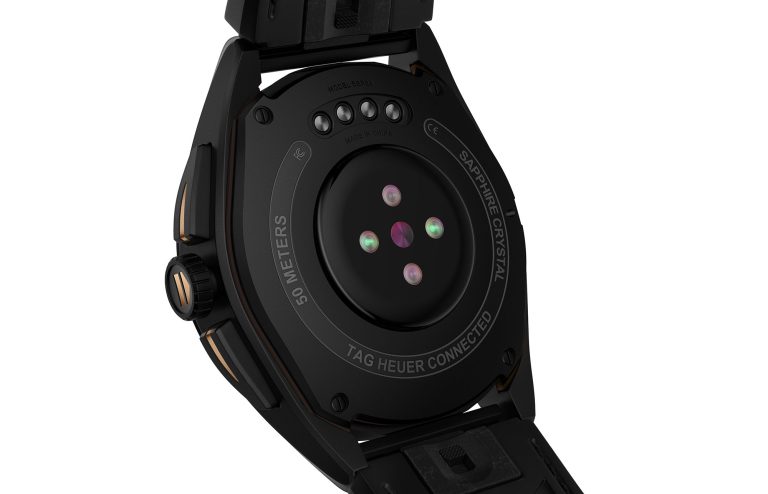 Also joining the connected collection – and debuting the assemblage's first full golden PVD case – is TAG Heuer Connected 42 mm Golden Bright Edition. The watch is encased in a rose gold PVD steel case with alternate finishes. As the latter watch case measures a slender 44m, this model offers unisex versatility. It can be sported on a fully leather strap with red and black lining.
Watch wearers can customize their chosen timepieces to their personal design preferences with the TONOS watch face. This edition comes with ten different colors associated with golden indexes and complications. Each case melds with the watch's casing and bezel, creating a harmonious and haute appearance.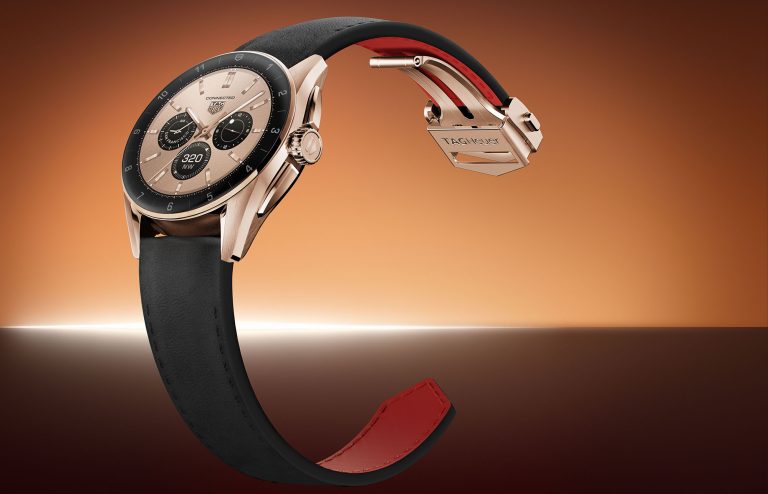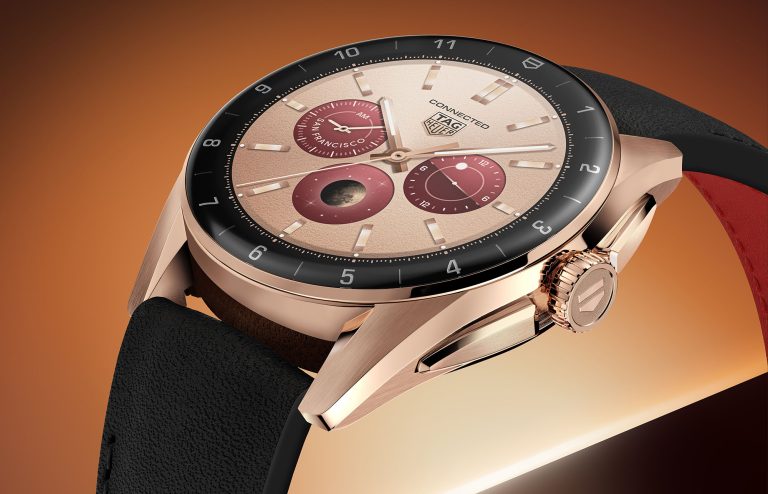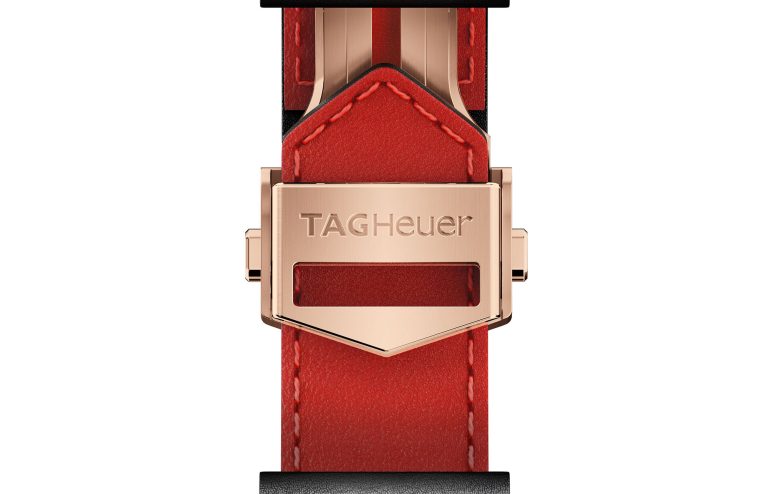 Both of TAG Heuer's shimmering, shiny new timepieces will be available this month. The luxe wristwatches will be presented to watch aficionados in a sleek black box.