Vacheron Constantin's Updated Traditionelle Complete Calendar
One more release to cap the year off
Few watchmakers cause quite a stir with each piece of news these days quite like the renowned luxury maison Vacheron Constantin. Most recently, that star power was placed on center stage with the launch of the Overseas Everest Limited Editions— a now highly sought-after variation on its classic integrated sports watch— which many considered to be the likely last act of the brand after a year of attention-grabbing developments. Yet, ever the performer, Vacheron Constantin returns once more this month with its actual (likely) final new watch of the year in unveiling its updated Traditionnelle Complete Calendar.
The new Traditionnelle Complete Calendar is a fresh-faced take on the existing design which has existed within Vacheron's catalogue for some time. Notably, the brand has taken the base dress watch aesthetic and applied to it an 18k white gold case and sectored grey dial. The effect is a timepiece which is equally as understated as it is distinguished, the watch seemingly carrying a serious (metaphorical) weight about it by its fine finishing, materials, and executions. However, the timepiece does this so gently and without ostentation provided by other metals or colors that could have been put into service.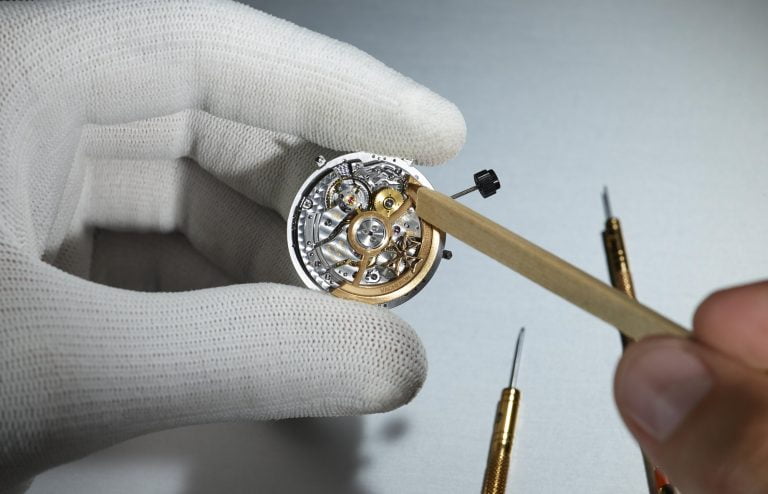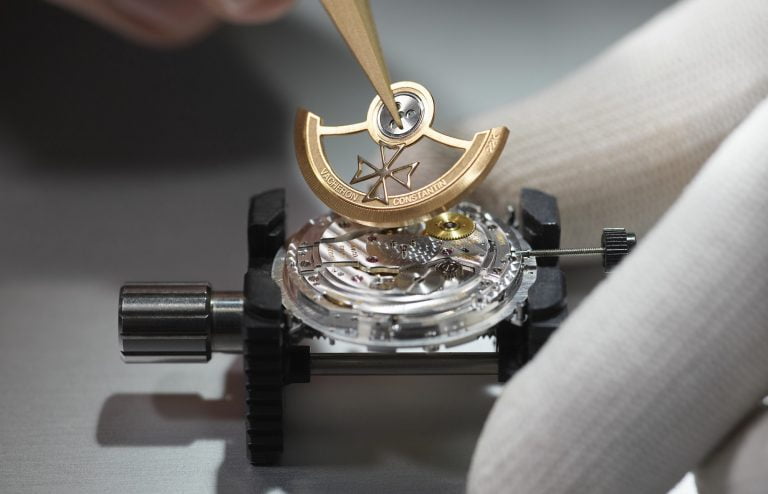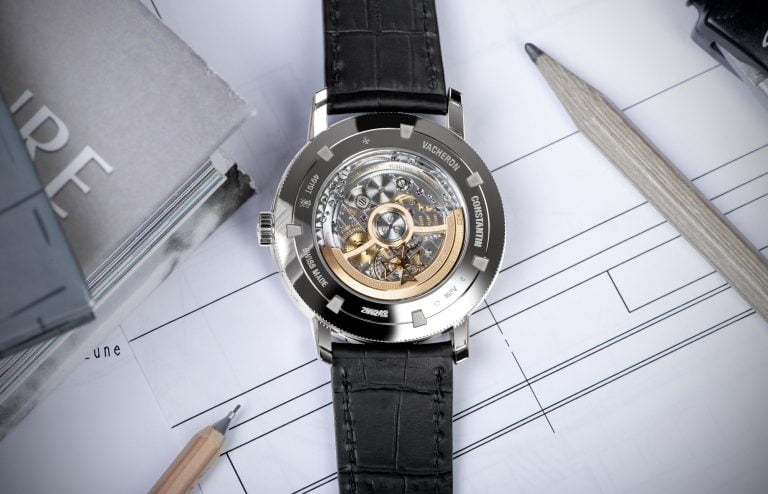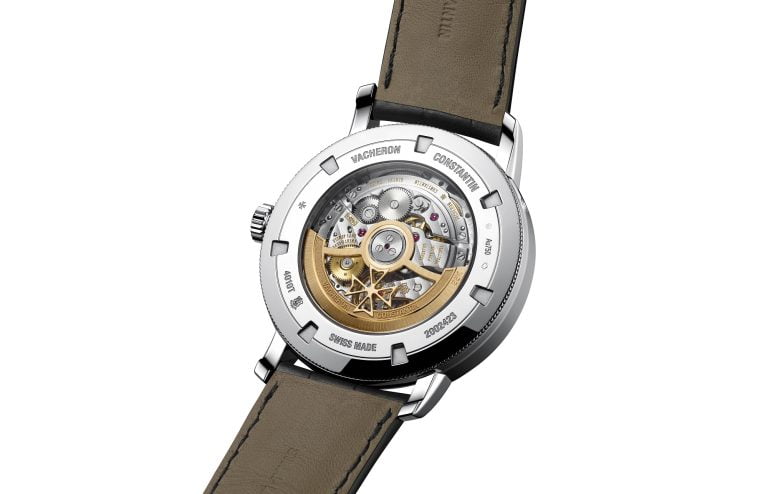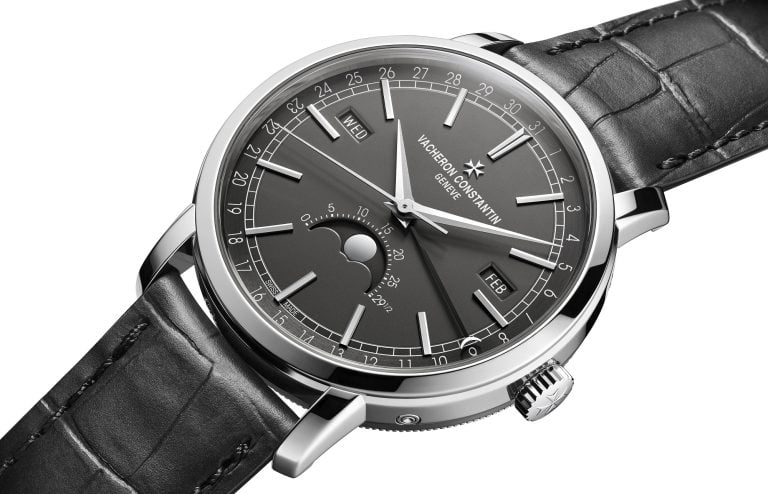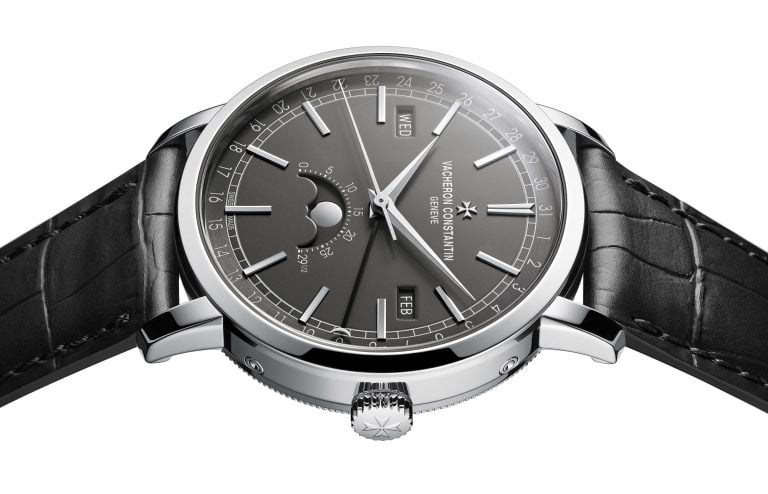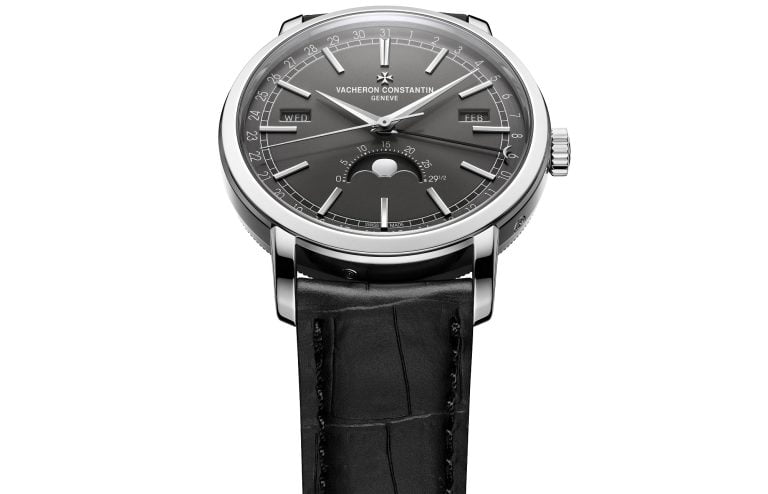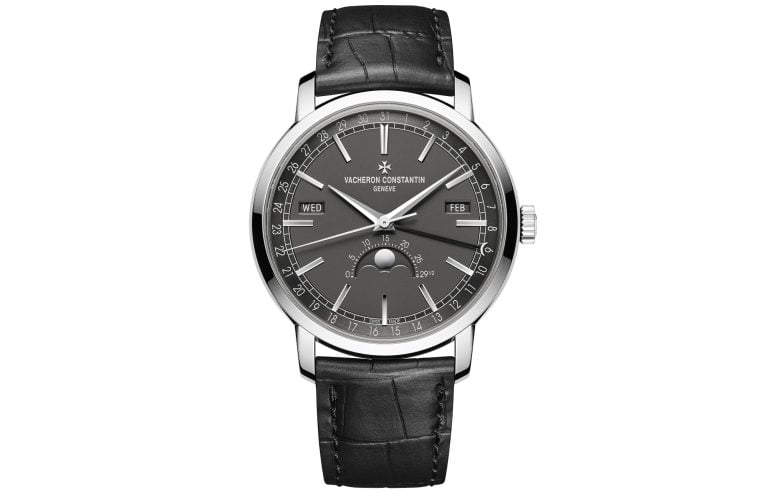 Taking a closer look at the watch, we find a 41 mm by 10.7 mm timepiece, its silhouette familiar to previous Traditionnelle collection designs, its facets finished with a meticulous polishing throughout. Step underneath the sapphire crystal and we find the sectored grey look, its outer edge featuring a brushed appearance for the analog date markers, and its inner surface a "velvet" matte with the rest of the watch's timekeeping components, including day and month displays, suave moon-phase, and a sharp handset for the running time.
In-line with its namesake, the various displays on the dial help the watch function as a complete calendar, better known as a triple calendar with a moon-phase. Though, in typical Vacheron fashion, the complete calendar goes above and beyond the expected, with the moon-phase component's accurate daily display of the lunar cycle for theoretically 122 years from the time of setting. Inside the watch, the in-house manufactured Vacheron Constantin Caliber 2460 QCL/1 movement makes the complete calendar complication possible. The automatic caliber, like the rest of the watch, is then expertly finished and placed on display with its 22K gold skeletonized rotor via a sapphire exhibition case back – its beauty making itself known to only those who know and appreciate to look.
Available exclusively via Vacheron Constantin authorized boutiques, the new Traditionnelle Complete Calendar has its pricing currently marked at $41,300.