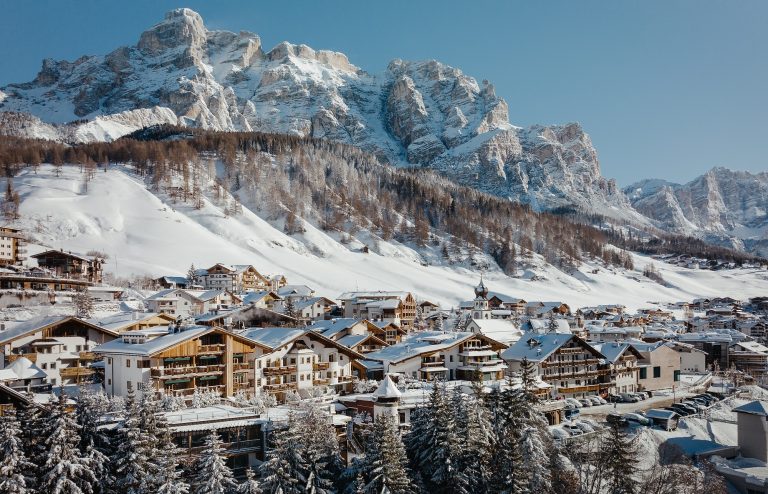 Rosa Alpina, Peak Luxury in Italy's Dolomites
A relaxing and invigorating winter escape
Some say winter in the Italian Dolomites is otherworldly because of the varied colors of the mountain landscape and the panoramic views. The range is known for its vertical walls, sheer cliffs and numerous narrow, deep and long valleys. The beauty of the region is recognized by its designation as a UNESCO world heritage site. 
Equally special is the Dolomite resort of Rosa Alpina in the town of San Cassiano, a rustic Alpine style property where luxury, winter activities, and cuisine all vie for top billing. On a sunny day, the mountains vary in color from yellow to fiery red, with shades of pink and purple, a phenomenon called enrosadira in the local Ladin language. With so much verticality, skiing is a major draw. Dolomiti Superski has an incredible 745 miles of trails and 450 lifts. A complete circumnavigation is known as the Sellaronda route—18 miles of epic skiing tame enough for intermediate skiers. But reflecting a growing trend, the Dolomites and Rosa Alpina in particular, are ideal for people who don't want to ski every day. There's plenty more to do.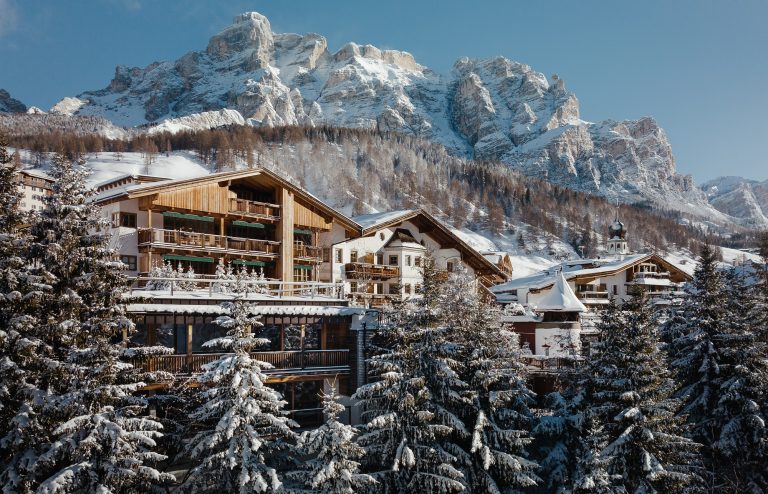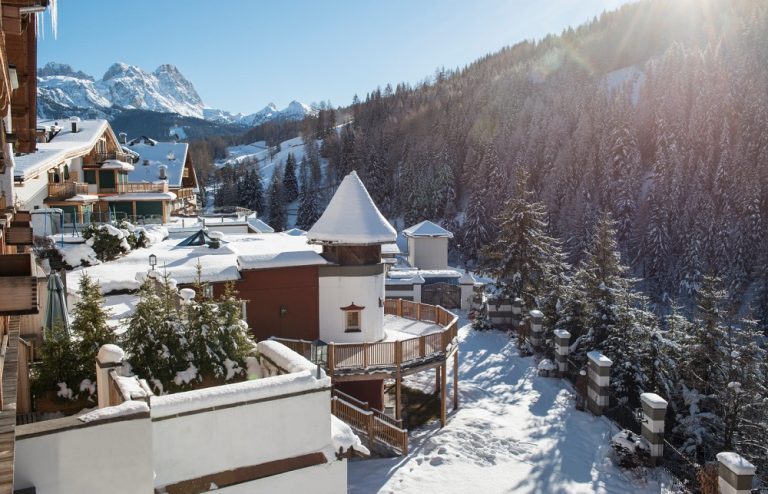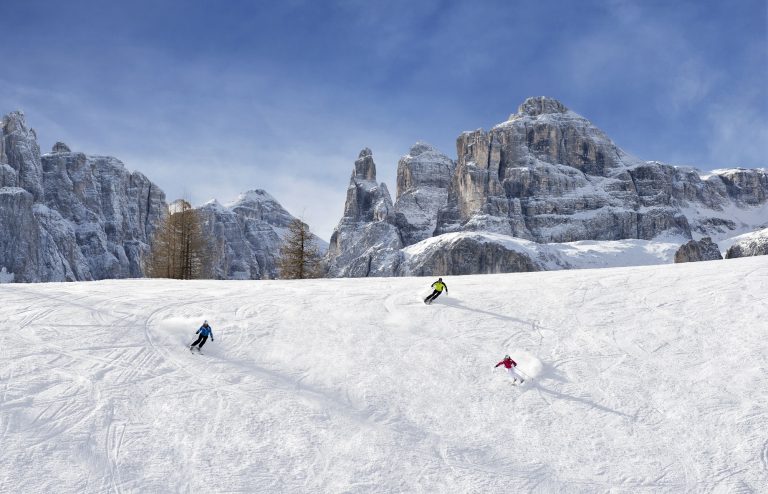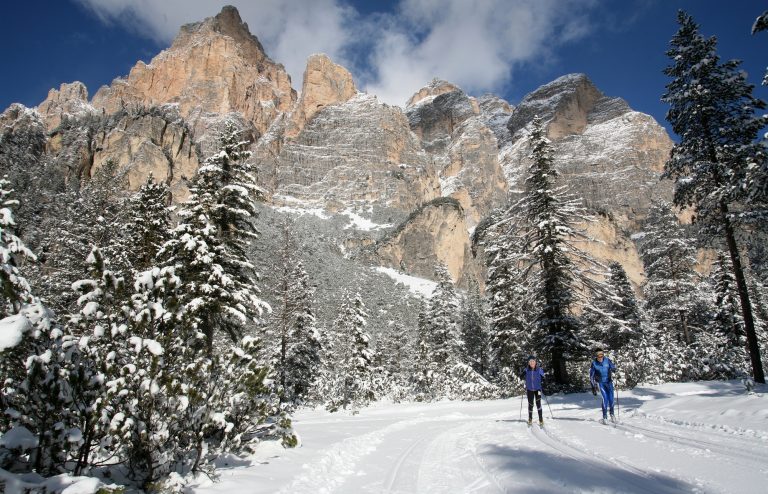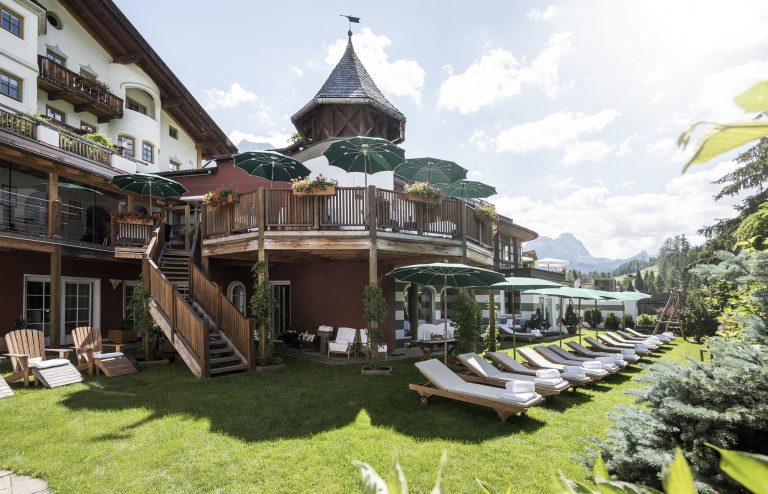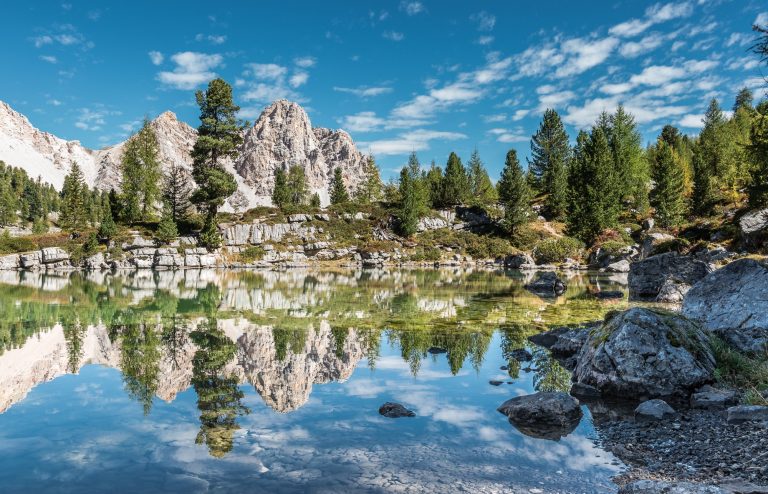 Rosa Alpina is equal parts luxury chalet and rustic mountain lodge and it recently joined the luxury Aman stable of properties. Trading the piercing skyscrapers of New York for the jagged Dolomites, and the soft sand of Turks and Caicos for snowy powder, Rosa Alpina offers a unique alpine oasis. While Aman is a large umbrella known for its exquisite properties worldwide, Rosa Alpina's husband-and-wife ownership team of Ursula and Hugo Pizzinini are still on hand to provide that intimate touch. Rosa Alpina offers 52 spacious rooms and suites, a three-bedroom penthouse and Chalet Zeno, a separate three bedroom accommodation with a private garden for a maximum of six people.
The scene is dress-to-impress and lengthy meals are a favorite pastime. There's no better place for it than Rosa Alpina's three Michelin star St. Hubertus restaurant. Chef Norbert Niederkofler uses a "Cook the Mountain" approach that emphasizes local ingredients and sustainability "with respect for the nature around us, both for the traditions and old habits," he explains. "People were shocked by this new concept but in the last two to three years, we saw an increased understanding that this is the way to work and to think in order to leave great values behind for the next generations."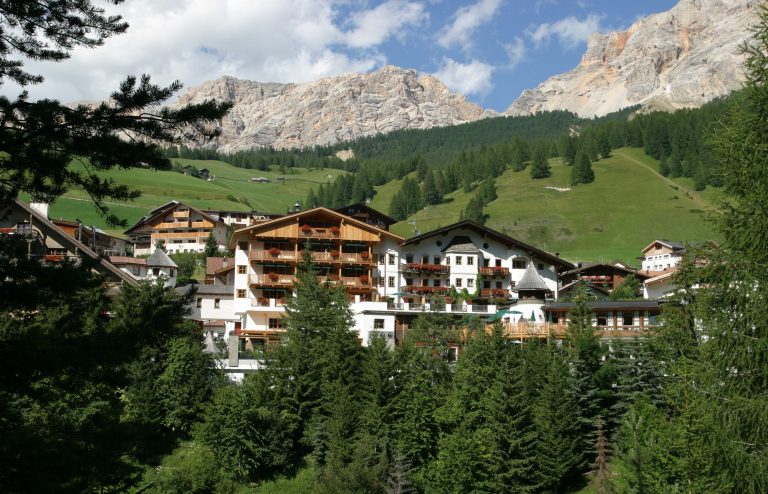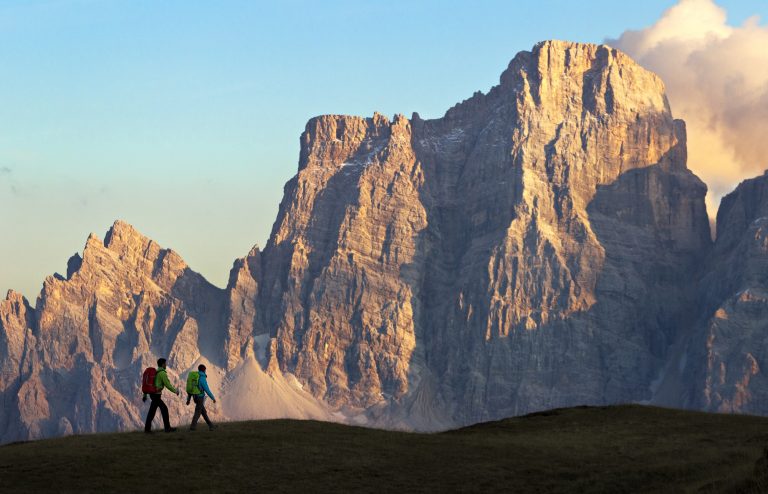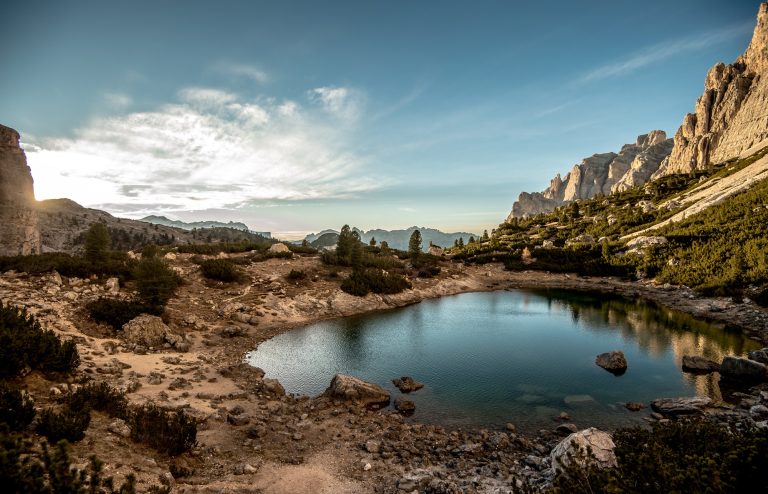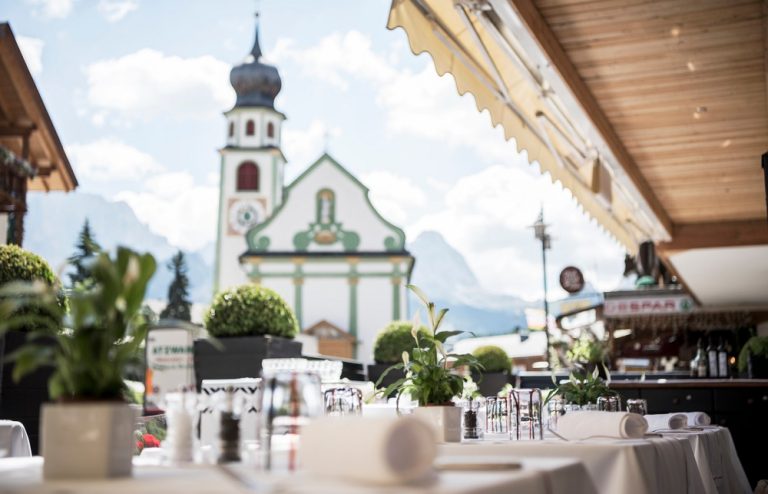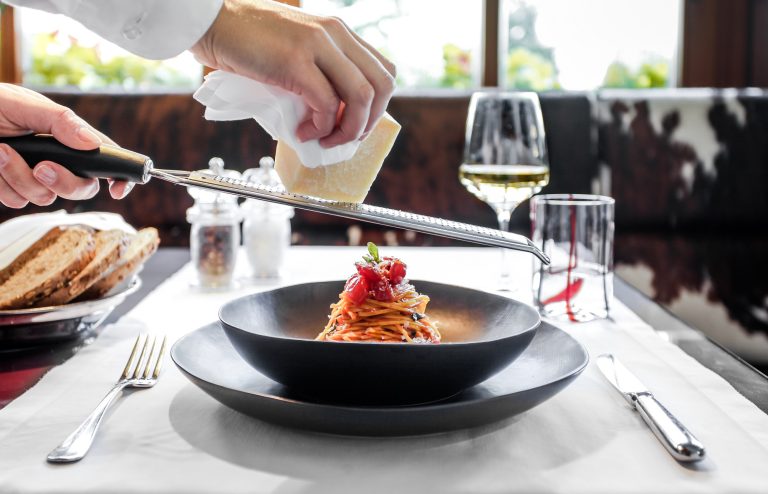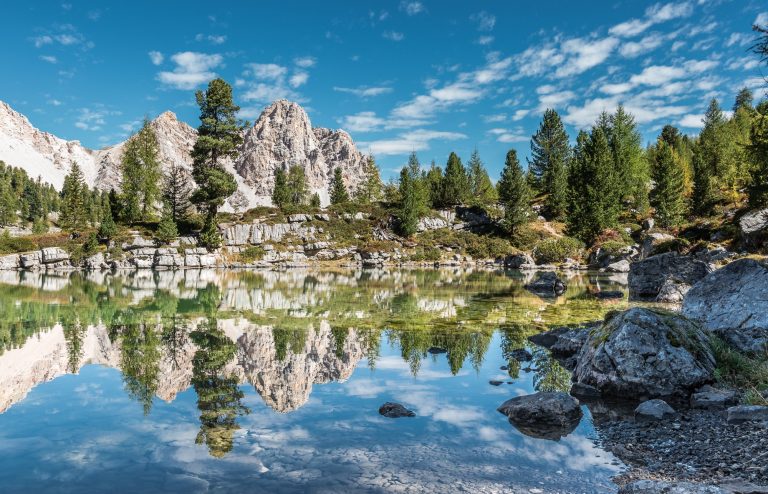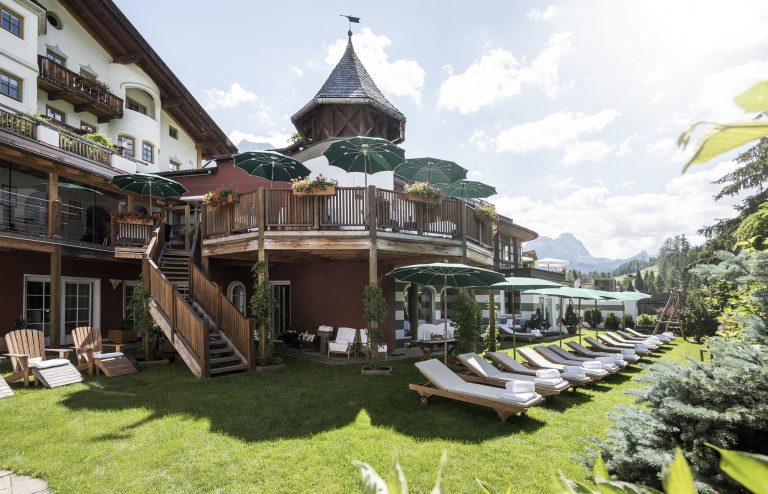 The Pizzininis recognize that there is more to winter than downhill skiing. "We always try to encourage our guests to try different winter sports like Mindful Skiing –that's what we call cross country skiing combined with yoga or spa experiences," says Ursula. Rosa Alpina's wellness amenities include both a Finnish sauna and a Turkish hammam.
Another alternative winter activity is "snurfing," a sport actually devised by American Sherman Poppen in 1965. "Snurfing is the forerunner of snowboarding," says Ursula. "A simple board with a cord allows guests to snurf down in deep snow. It's a fun activity for all ages."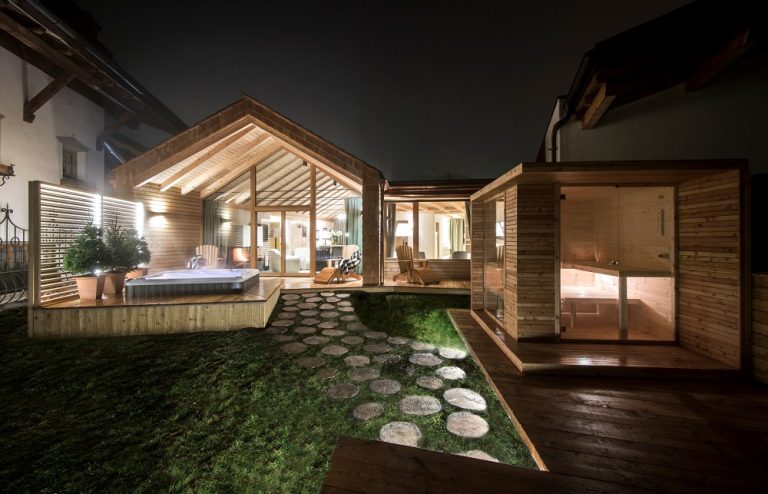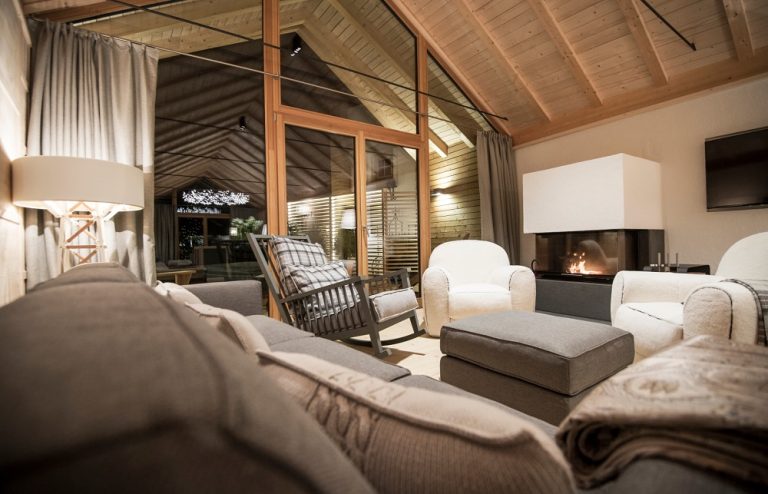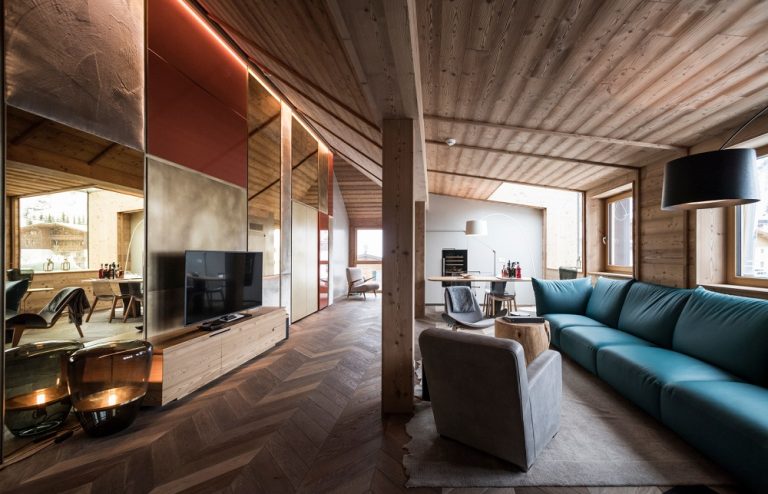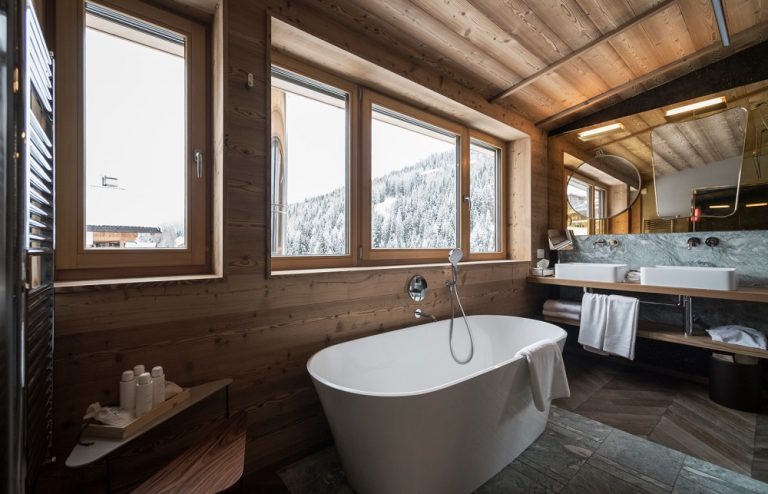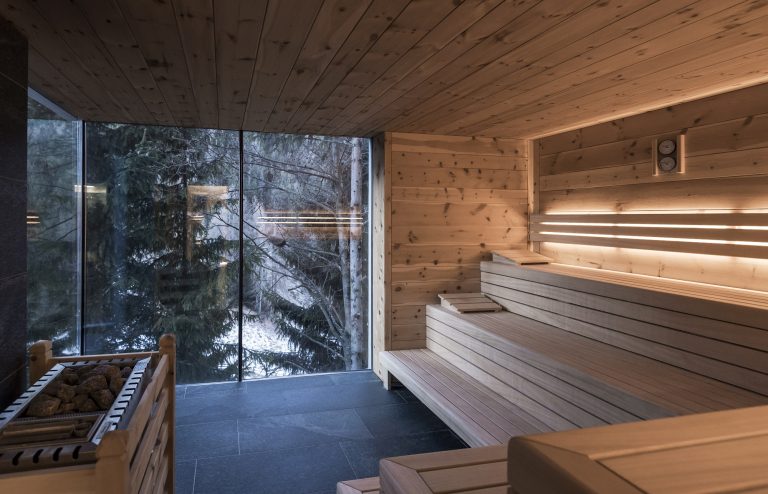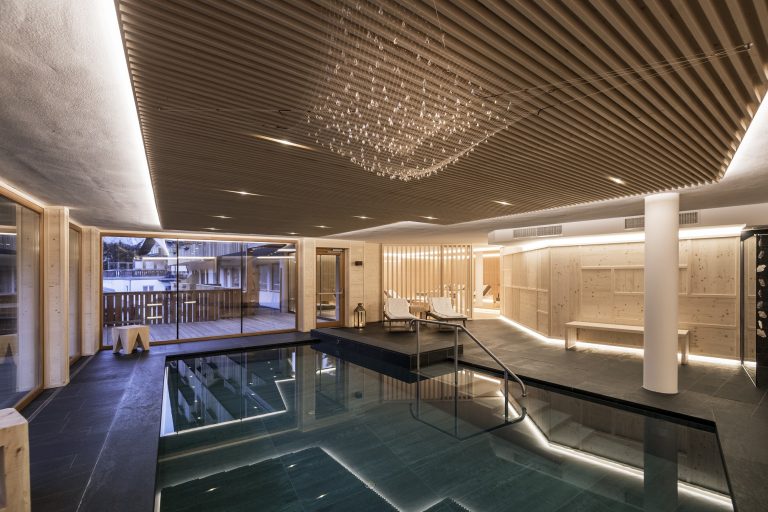 Rosa Alpina will devise a custom program. "Many of our guests keep coming back and want to try something new like ice climbing or riding a fat bike. We are always ready for them to be joined by an instructor or a mountain guide to best enjoy the experience and create new memories." Meanwhile, the future for Rosa Alpina looks rosy. The resort starts refurbishments after this winter season and will re-open as Aman Rosa Alpina in time for next winter's snowfall.
"San Cassiano was able to preserve its idyllic and peaceful charm," says Ursula. "We all long for relaxation and mindfulness to escape our stressful daily routine and San Cassiano seems to be the perfect backdrop for it."