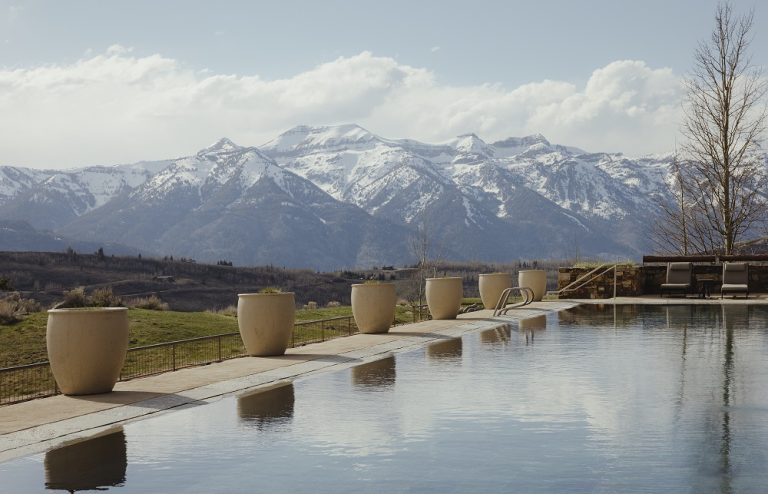 Amangani's Insurmountable Allure
The pinnacle of luxury in Jackson Hole
Snugly situated between the Teton and the Gros Ventre Ranges, Jackson Hole comprises the lower vale that stretches between these two mountains. The town is often enamored for its snowy peaks, vibrant and artistic community, and of course, its vast list of recreational outdoor activities. EQ had the opportunity to experience the winter wonderland of Jackson Hole when staying at the ski resort destination's five-star Aman property, Amangani
Flying into Jackson Hole Airport and landing within Teton Valley National Park set a scenic precedent immediately upon deplaning. After promptly meeting with my Amangani chauffeur, I was whisked away on a short trip up winding mountain hills. At the culmination of the short, fifteen-minute drive – the climax of East Gros Ventre Butte, 7,000 feet up – I found heaven hiding at the top: Amangani.
Presenting lofty views of the Teton Valley and the Snake River Range, a soft blanket of white dotted with the occasional pine and peak encases the property's backyard as far as the eye can see. Mountains fade effortlessly into the cloud cover and the hotel's grand wooden façade naturally blends into the landscape. Amangani's General Manager, Stuart Lang, explained that the property's off-the-beaten-path location and scarcity of foot traffic attract guests looking for a more private experience than what is provided at nearby properties in downtown Jackson Hole.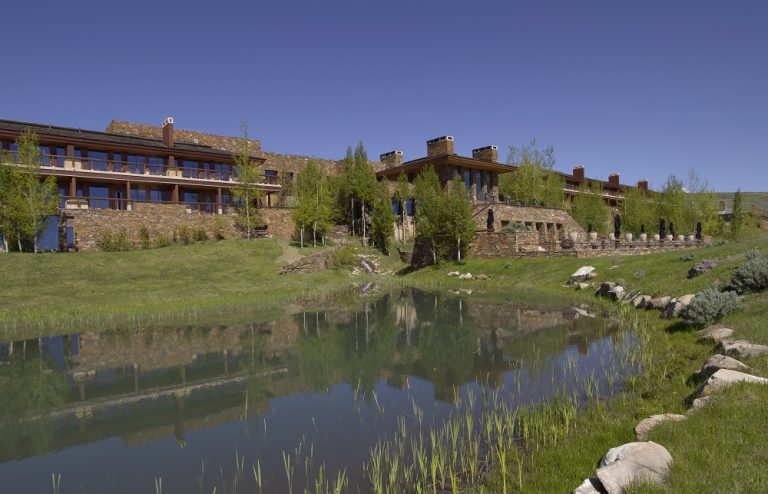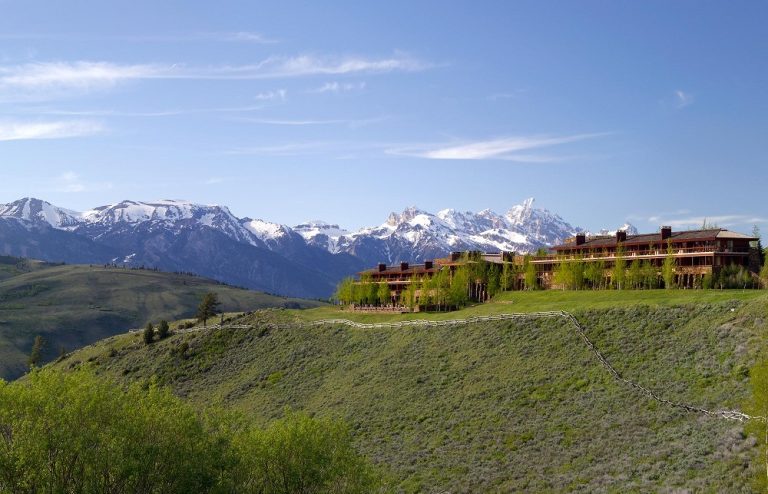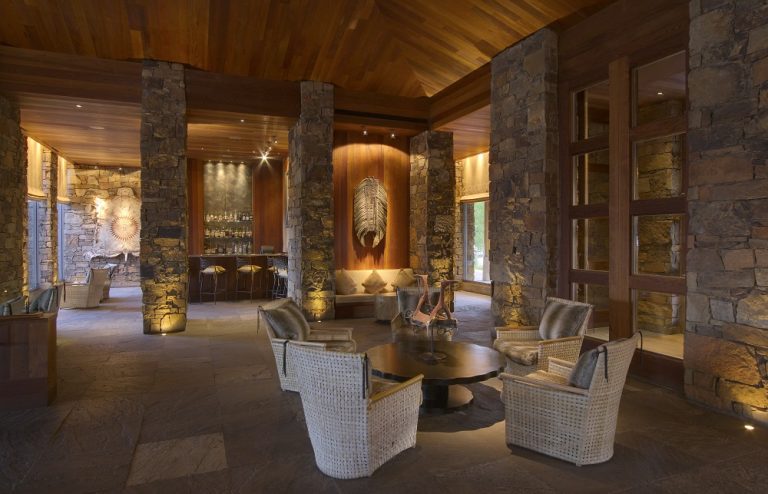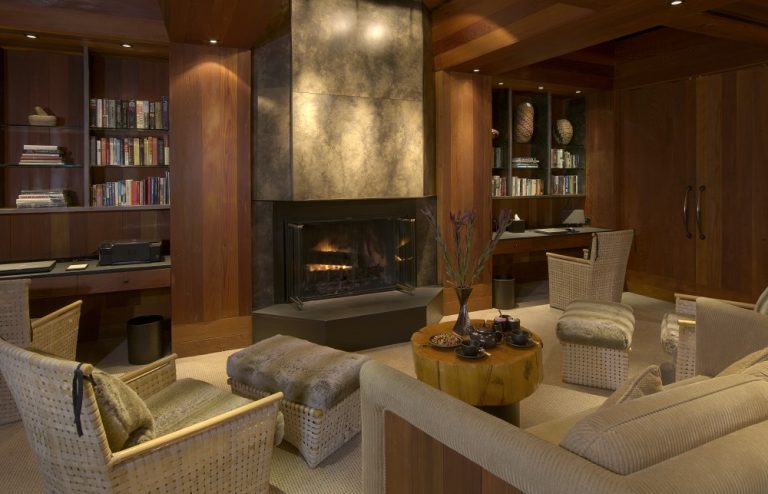 Remarking on the locale and Amangani's vivid landscape, Assistant Housekeeping Manager Steven Baranowski added, that it, "inspires our staff and guests who share a love for nature and the outdoors." As a result of their combined climate consciousness, and because Amangani resides on a wildlife sanctuary settled between Grand Teton National Park and Yellowstone National Park, sustainability is one of the property's pillars.
From participating in food composting, various recycling programs, sustainable sourcing, wildlife education, and paper reduction, the hotel does their part to reduce consumption and their contribution to landfills. Guests looking to reduce their environmental impact may choose to participate in the hotel's bed linen program, reducing water and chemical usage by opting to have their linens replaced every other day. Baranowski summarizes, "To ensure that this natural beauty is available for future generations, we must embrace sustainability and implement it into our everyday lives."
Amangani expertly arranged for my welcome upon arrival, greeting me in the lobby with a hot lemongrass towel and a warm welcome. Venturing further into the boutique property, guests discover forty suites with views of the Teton Mountain Range or Snake River Valley. I was escorted to my room, which was stocked with a variety of delicious snacks, fresh fruit, and refreshing Sancerre white Loire wine.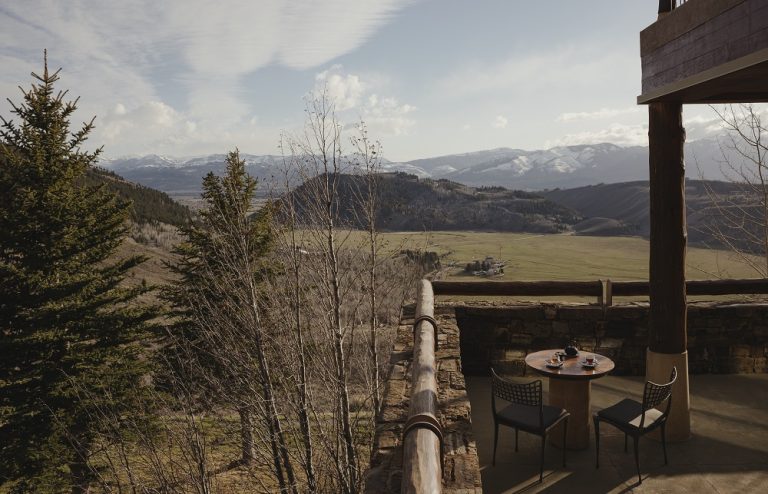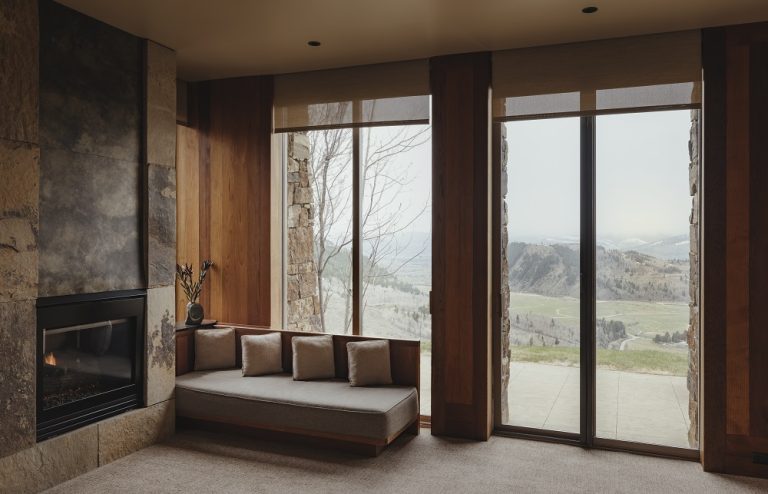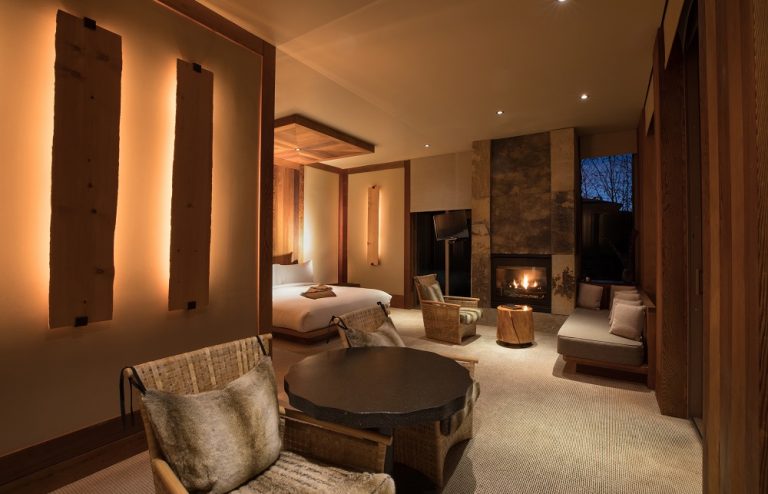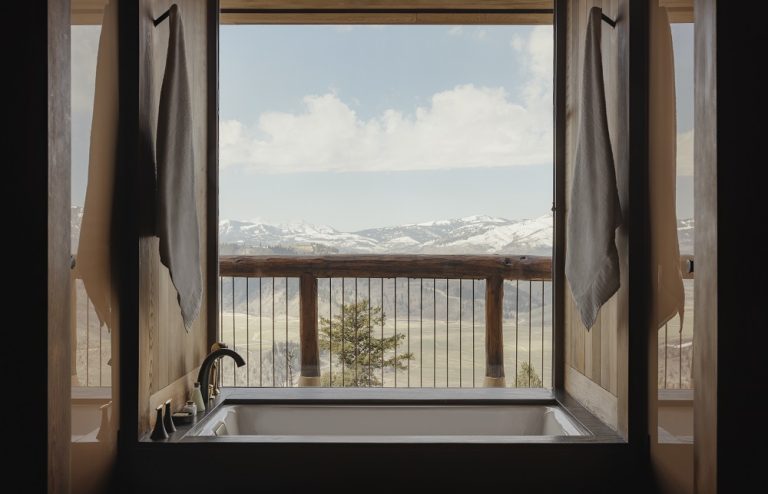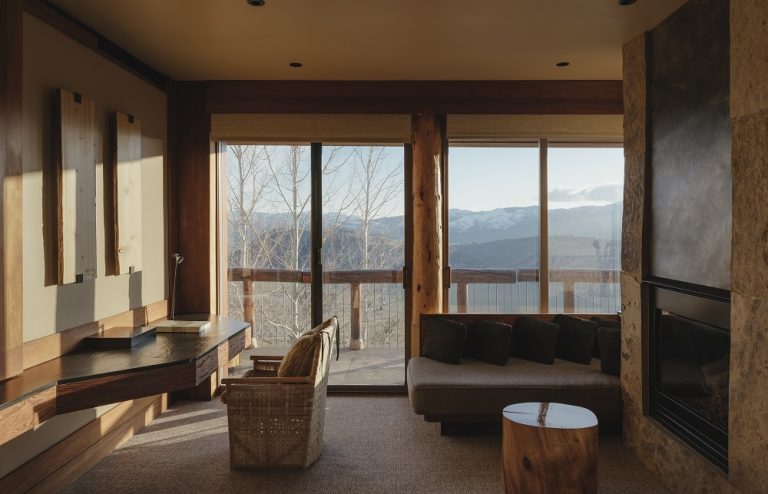 The warm tones inside each suite complemented the hotel's sandstone and redwood exterior architecture. Furthering this Old West air, redwood paneling and furnishings throughout the space invited elements of outdoors inside. Assuredly too high-end to be called rustic, but certainly reflecting astute attention to the surrounding Wyoming environment and greater Teton Valley ecosystem, my Superior Suite was both picturesquely pastoral and posh.
Both suites and detached residential homes are offered at Amangani. These residences harbor a similar atmosphere of revered regard for the surrounding environs, opulent furnishings, and expansive living space. Inside, residents can enjoy four to five en-suite bedrooms and plenty of living space, which includes a dining room and a fully equipped kitchen. Stepping outdoors, take in breathtaking views of the mountains and valleys, which can be enjoyed from the hot tub, fire pit, extensive stone terrace or dining area.
After getting settled in, I satiated my appetite at Amangani's restaurant, The Grill. With its dimly lit ambiance, floor-to-ceiling windows that grant mountain side views, attentive waitstaff, and toasty stone hearths, Amangani's dining proposes a cozy escape from the snow-laden environment outside. The eatery is open nearly 24/7 and has locally sourced, seasonal breakfast, lunch, and dinner dishes.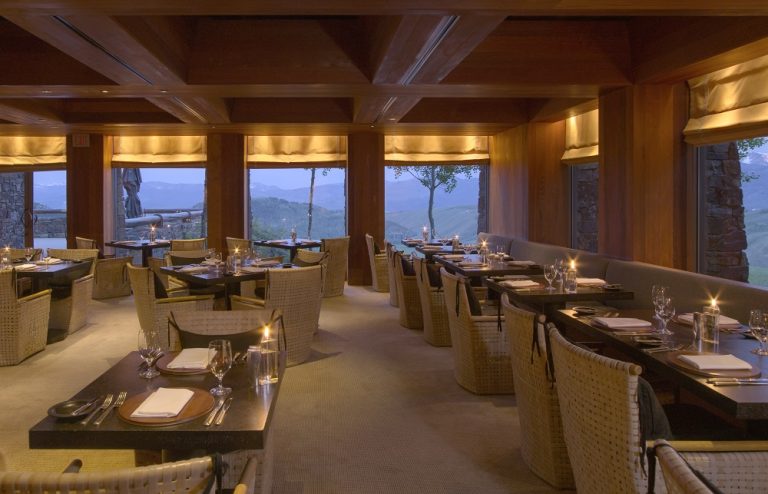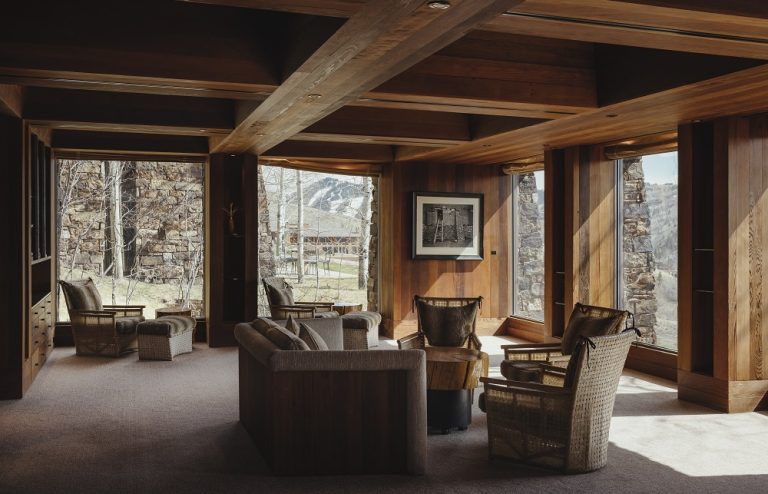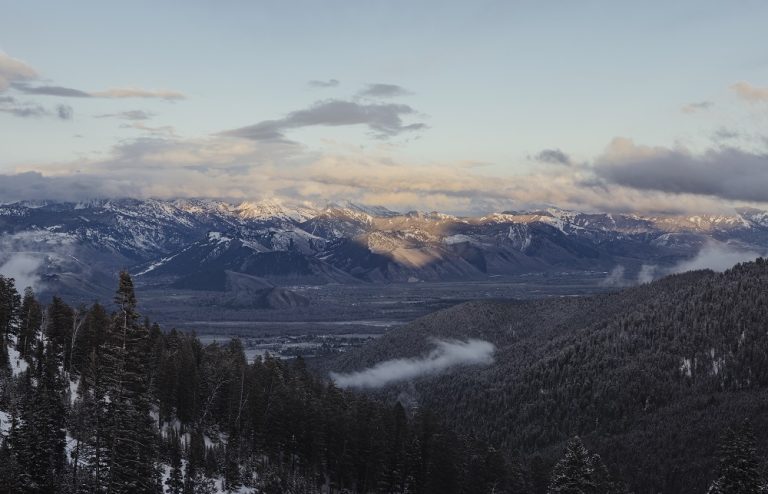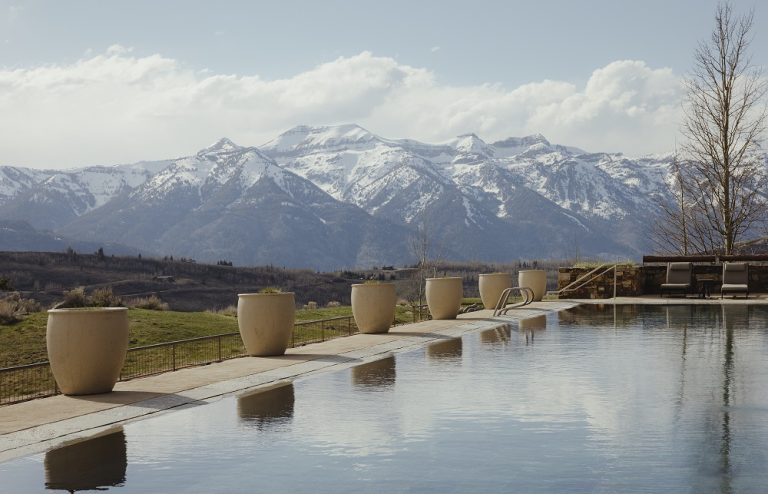 The impressive menus featured tantalizing selections including fresh cinnamon sugar donuts with hot chocolate, butternut fettucine with duck confit, and zabuton with barbacoa wagyu (for breakfast, lunch, and dinner, respectively). A vast list of fortified and dessert wines, local beers, and in-house concocted, regionally inspired cocktails, like the Wyoming Sour, Amangani spicy margarita, and the Log Cabin, add a delightful finishing touch to round out the menu. Light meals are served throughout the day at The Lounge and the Zinc Bar as well.
Steps from The Grill, residents can unwind in the Takoda room. The name and atmosphere of the space was inspired by the American Indian legend, translated into English to mean "The friend to all." This thoughtful philosophy is echoed throughout the cozy space, which is decorated with fireside seating, native art, and plenty of books to enjoy whilst gazing out at the breathtaking landscape. One of the highlights of the room is its small-scale, incredibly detailed replica of the Aman New York property. Chic chairs and couches decorate the room, creating a convivial special events space for conversation and comradery.
Venturing down another floor, guests find Amangani's luxe spa. With a variety of nourishing treatments, winter rituals, and holistic massages, spa-goers will feel their stress melt away. I had the chance to enjoy the 60-minute Swedish massage and every minute was relished.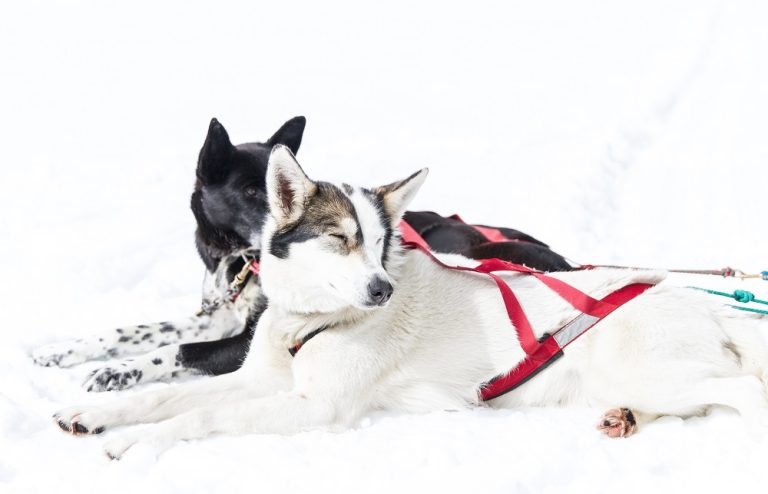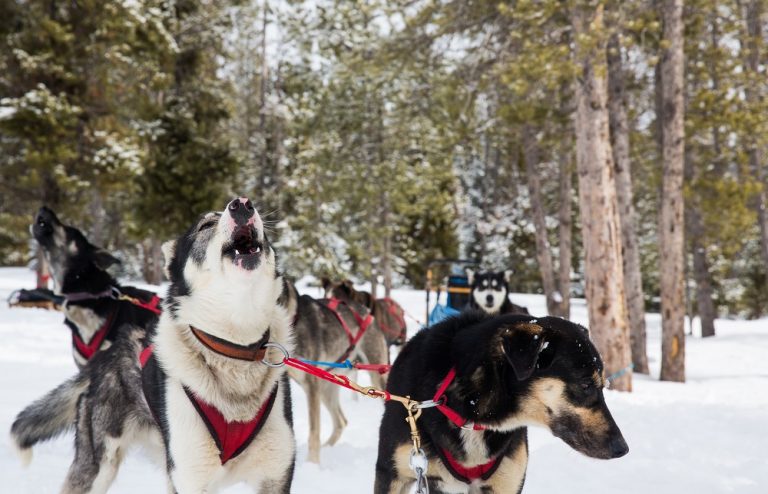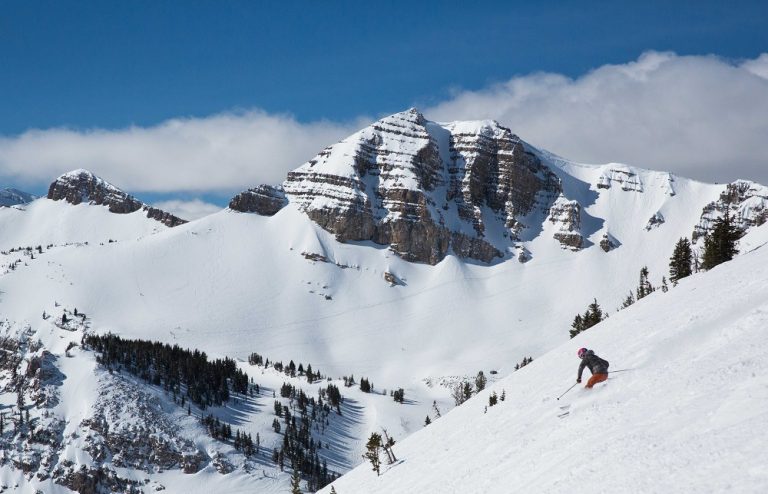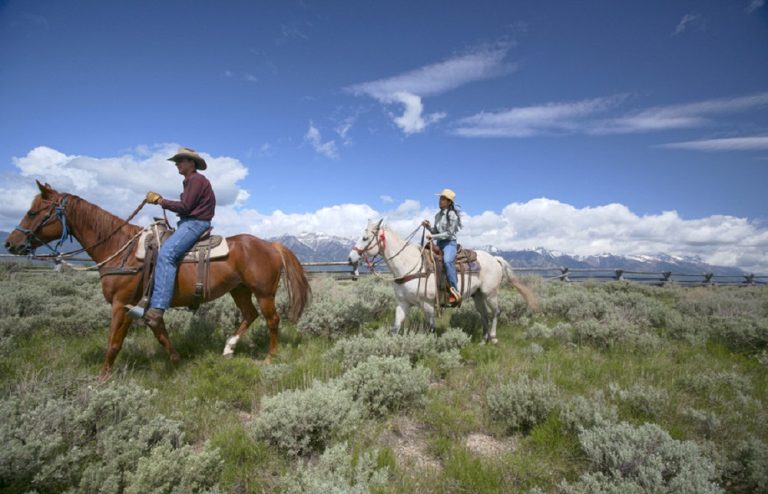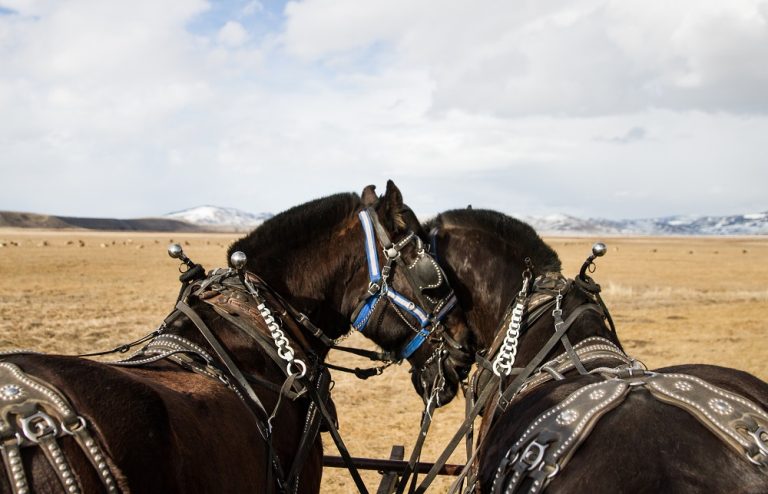 Following my spa treatment, complimentary use of the facility's eucalyptus steam room, jacuzzi, and heated pool beckoned further relaxation and respite. For those looking to sweat even more, the spa houses a fitness center that hosts pilates, personal training programs, peloton bikes, and more. After fully taking advantage, I floated back to my room, engulfed in a warm aura of pure tranquility.
One of the most encapsulating highlights of my stay was participating in Amangani's wildlife tour. Hot tea in hand, I was fortunate to receive a private tour through Grand Teton National Park and the nearby Jackson Hole Elk Sanctuary. My wise wilderness guide, Brendon, explained the intricacies of the Greater Yellowstone ecosystem and pointed out the region's creatures – including elk, bison, moose, ducks, bald eagles, big horned sheep, and coyotes – at each lookout point during the half-day journey. The idyll landscape stretched as far as the eye could see, and thanks to my guide and his handy scope, I was able to enjoy every inch of the striking vistas.
While enjoying Amangani's lofty views of the sweeping valley could never get old, experiencing Jackson Hole's natural surroundings and wildlife up close invited another perspective. That being said, several moose did greet me near Amangani's entrance upon both leaving and returning to the hotel, so adventure is abound regardless of how far you venture off the property's premises.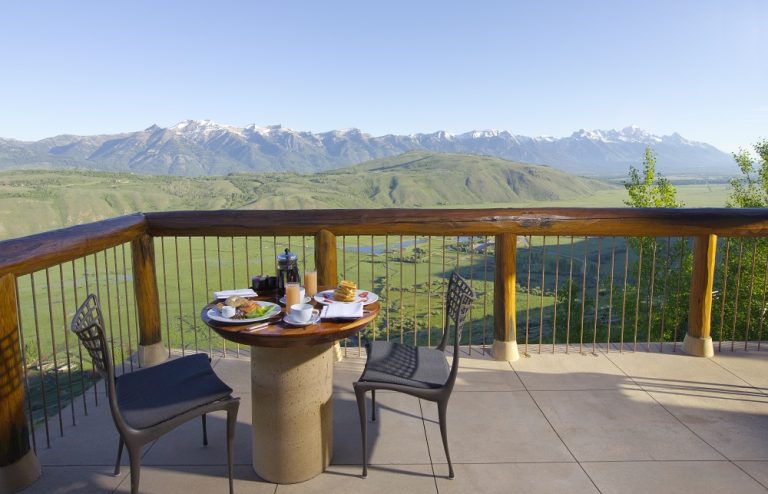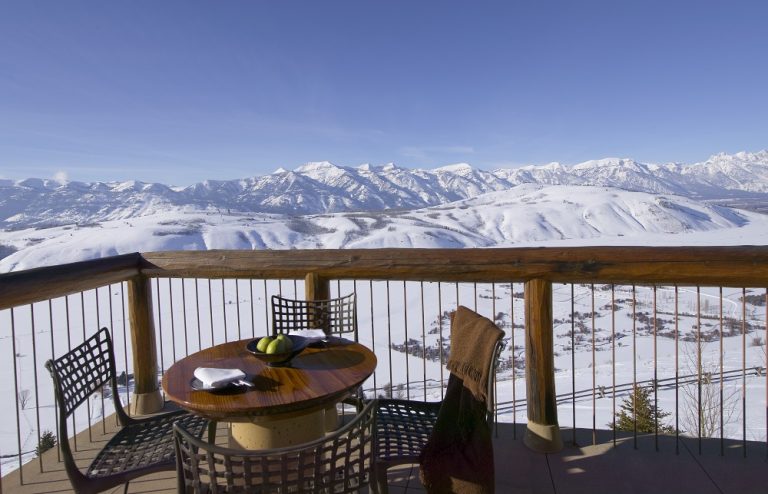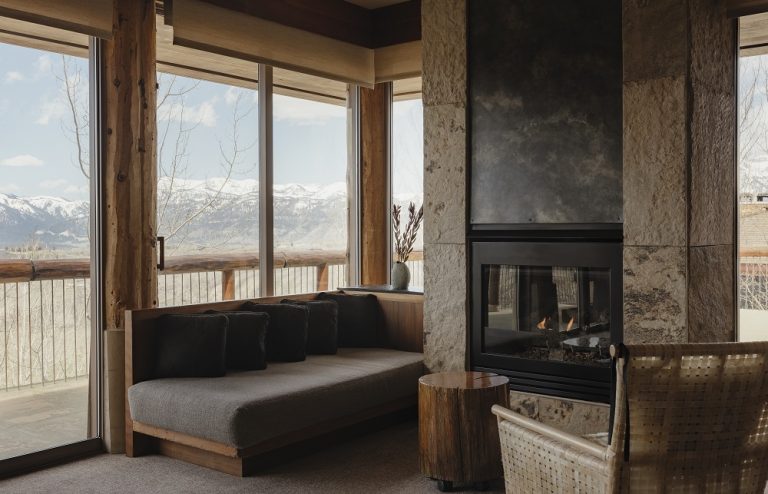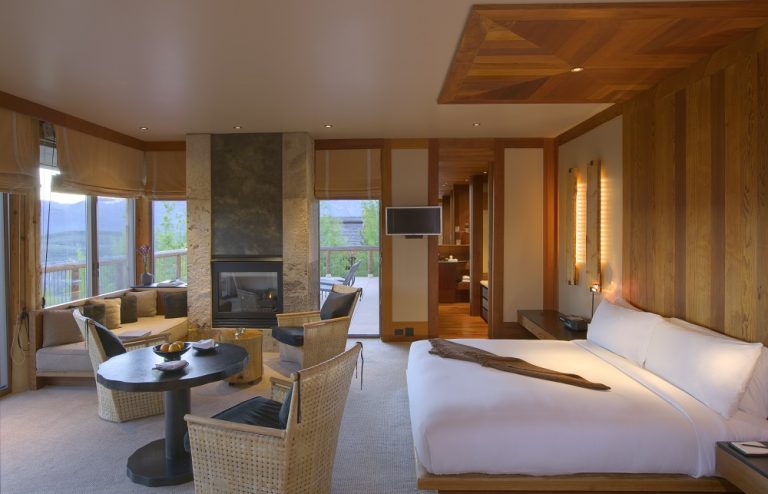 If you're seeking your own escapade, Amangani extends personalized itinerary planning based on guests' unique interests. Lang explained that these bespoke travel arrangements are carefully designed and reviewed with the guest at check-in. He added that activity vouchers are planned in advance, so there's no need to exchange cash during any outing.
For those who are interested in discovering the beauty of Jackson Hole on their own accord, Amangani has a BMW partnership program that has been running since the mid-2000s. Through this partnership, Amangani provides complimentary BMW 7-series vehicle test drive access to guests. Lang appended that two test drive vehicles are available for reservations at any given time. With this, travelers can take advantage of day rentals to explore the quaint ski town that lies only ten minutes from the resort, as well as visit the nearby Grand Teton National Park, art galleries, restaurants, bars, and more.
If you're feeling especially intrepid on your explorations, try your hand at heli-skiing, snowmobiling, alpine and snowcat powder skiing, and snowboarding in Jackson Hole. Amangani even has its own ski lounge located conveniently below Jackson's Bridger Gondola, so winter sports enthusiasts can fully take advantage of their surroundings. If more relaxed excursions are favored, the nearby granite hot springs, dog sledding, and sleigh rides in Jackson Hole's elk sanctuary also afford plenty of wintertime fun.
Whether you're looking to take advantage of Wyoming's first-rate skiing or simply bask in soaring mountain panoramas from a hot tub, Amangani offers the ultimate year round escape.