One&Only Introduces Moonlight Basin in Big Sky
A new resort and residence coming in 2024
As the days begin to stretch longer, the 2022 winter sport season is coming to a close. Snow enthusiasts are packing up their planks, or stubbornly bombing down mountains in T-shirts, longing for freshly-fallen powder instead of the slushy mess that end-of-season skiing inevitably produces. As they pack to leave their cabins and chalets, their thoughts turn wistfully to waiting until next ski season. What they may not know, is that a better option is coming soon.
Take in picturesque views of Big Sky and the pastoral mountainside at the newest One&Only property – and the first U.S. property from the collection – Moonlight Basin. Set to open in 2024 and developed in collaboration with Lone Mountain Land Company and Kerzner International, this resort and private home community promises expertly designed spaces that are organically integrated into the Montana landscape.
CEO of Kerzner International, Philippe Zuber, ebulliently remarks on One&Only's newest property opening in a statement, "I am thrilled that we are introducing our first One&Only resort and community of Private Homes in the U.S. Each One&Only resort celebrates their own distinctive location and Big Sky is the perfect site, where guests and residents alike can enjoy the very best of nature year-round through the life and energy of One&Only."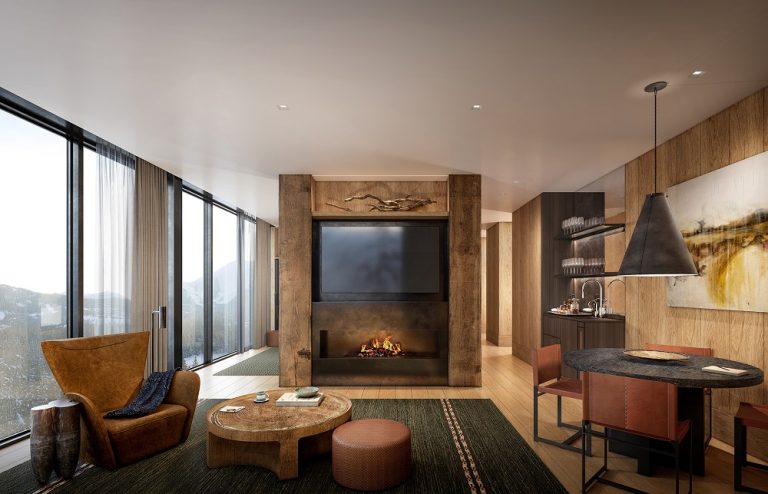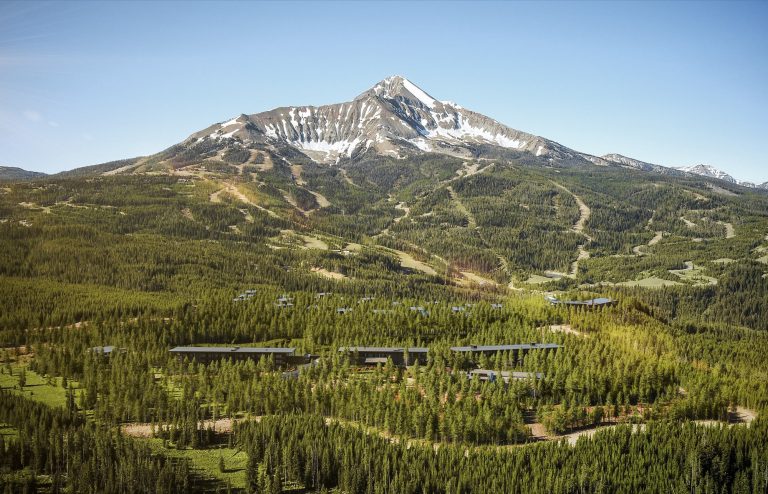 Panoramic views of endless stretches of untouched wilderness, One&Only Moonlight Basin offers an intimate exploration into the Montana wilderness, without compromising first-class accommodations. Featuring bold interior design by Olson Kundig, One&Only's spaces are expertly designed using locally procured, eco-conscious materials that complement the surrounding natural environment. The main lodge has a total of 73 guest rooms and suites with 19 additional, secluded villas spread throughout the rest of the resort property.
If you aren't ready to leave at the end of your dream vacation, don't! Next to the 92-key resort, ski lodge, and spa are 62 private residences. There are three home options – a two-level five-bedroom home (3,670 square feet), a three-level, five-bedroom home (4,428 square feet), or a six-bedroom home (5,751 square feet). Like the resort, all One&Only's homes are contemporarily designed by Olson Kundig, and boast four bathrooms, toasty fireplaces, local art, and jaw-dropping views. Starting at a luxe price point of $8.45 million, One&Only's Big Sky neighborhood is sure to be composed of residents who know how to balance business and pleasure.
"Moonlight Basin offers one of the most unique mountain experiences in the U.S.," says Matt Kidd, Managing Director, Lone Mountain Land Company, in a statement, "We look forward to working with the One&Only team in Big Sky to bring the unique design and exceptional service standards of One&Only to Montana."
The breathtaking alpine landscape is the ideal setting for world-class skiing on both Lone Peak and the Spanish Peaks. Via gondola ride at the resort's state-of-the-art ski lodge, guests can effortlessly traverse to over 5,800 skiable acres. If hitting the slopes isn't your thing, an array of enthralling outdoors activities – including dog sledding, snowmobiling, and snowshoeing – allow guests unique access to the surrounding 8,100 acres of winter wonderland.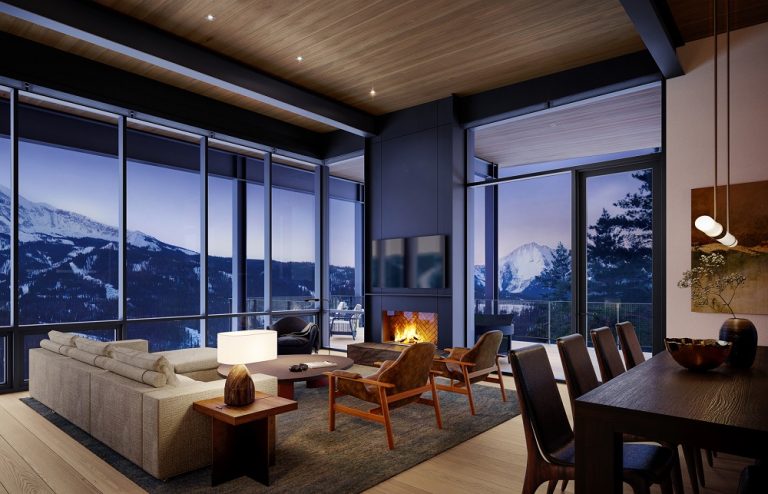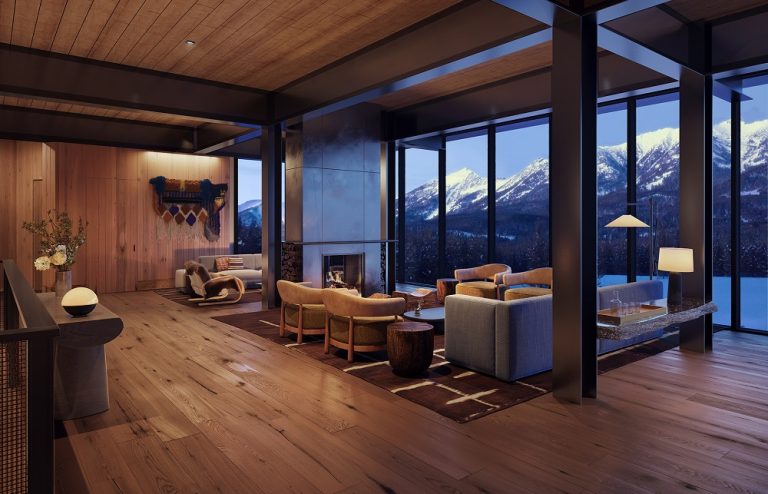 When warmer weather inevitably rolls in, the verdant, green mountainside is ideal for hiking, biking, kayaking, fly fishing, and more. If travelers are looking to polish their swing, The Reserve at Moonlight Basin provides a 72-par Jack Nicklaus Signature Golf Course. And for those inclined to rewind at a more leisurely pace, Only&Only's private beach allows for travelers to take in the natural surrounds at ease.
Just a short stroll from One&Only Moonlight Basin's private beach is a host of internationally inspired cuisine, available at the resort's six restaurants and bars. These eateries, both indoor and outdoor restaurant venues, each highlight distinct dining fare that features locally sourced fish and game and gourmet produce.
A host of wellness facilities are also snuggly nestled between the mountain peaks that surround the property. Combining traditional Chinese medicine with cutting-edge Western medicine, their world-renowned Chenoa spa– the first U.S. Chenoa spa – promises the most serene way to unwind with lap pools, open-air yoga, and transformative, therapeutic practices. Guests can further blow off steam by taking advantage of the high-tech fitness center, which offers both indoor and outdoor spaces for sweating out stress.
Whether you're planning your dream vacation or looking to take up permanent tenure in a private residence, One&Only Moonlight Basin promises spectacular designer spaces and awe-inspiring views in what is home to "the Biggest Skiing in America."