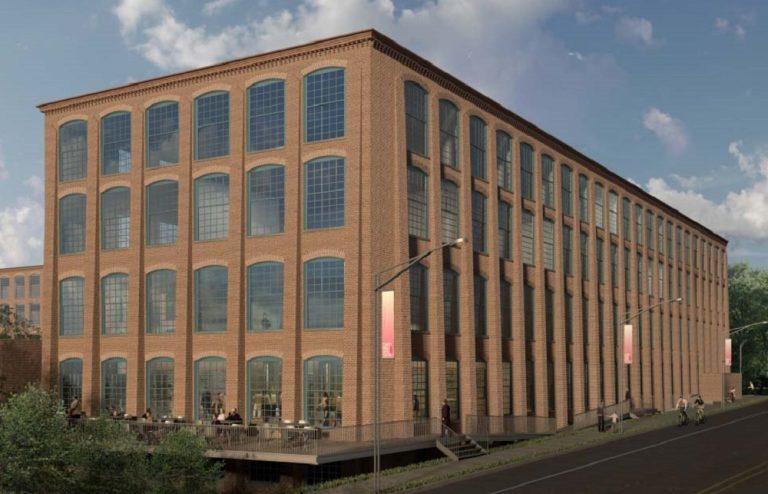 Creative Adaptive Reuse at The Mills, Yonkers
Written by Jefrrey Steele
In ancient Greek mythology, the magnificent, winged Phoenix lived for 500 years, then just before death was consumed by fire. What came next was astounding. The creature rose from the ashes, a symbol of renaissance and rejuvenation.
At 222 Lake Ave. in Yonkers, N.Y., a not-dissimilar phenomenon has riveted attention over the past several years. There, an age-old carpet manufacturing mill, devastated by fire in the middle of last decade, has been rebuilt from the rubble. Its rebirth as "The Mills" has touched off a revival in the enclave it's anchored for one and a half centuries.
A hundred years ago, 222 Lake Ave. stood as a symbol of Yonkers' industrial brawn. Situated in the middle of the Alexander Smith Carpet Mills industrial campus, it provided much-needed work to those living in the rows of workforce housing lining the streets around the plant. But Alexander Smith moved out of Yonkers in the 1950s, and the mill endured an ever-declining succession of industrial tenants in ensuing decades.
The turning point arrived in January 2017, when fire ripped through the ancient mill. Firefighters succeeded in saving the building from complete ruin while preventing flames from spreading further within the Alexander Smith Carpet Mills Historic District.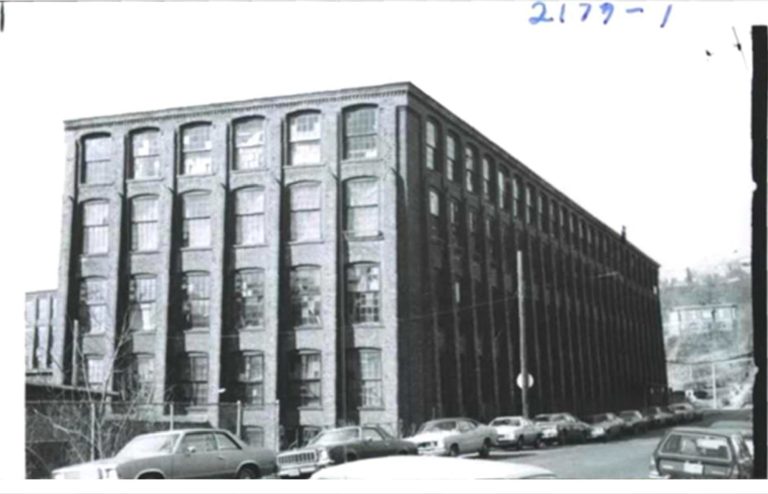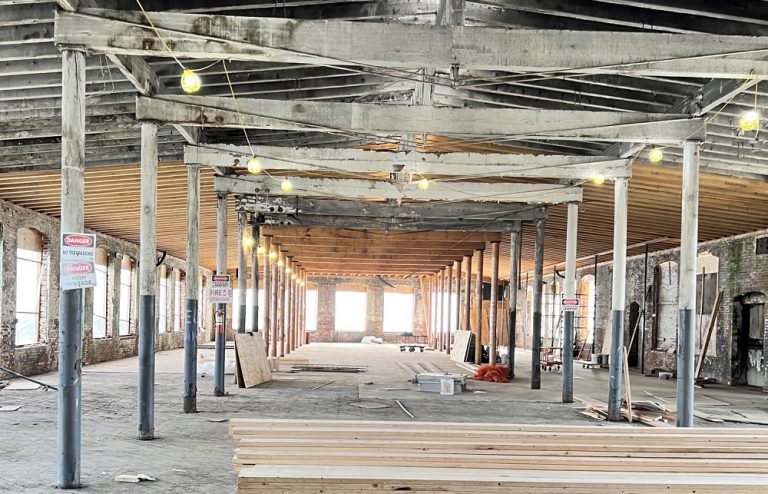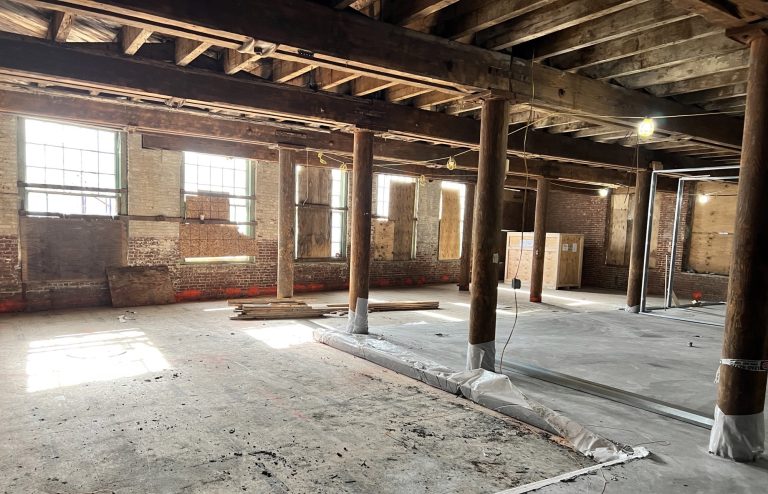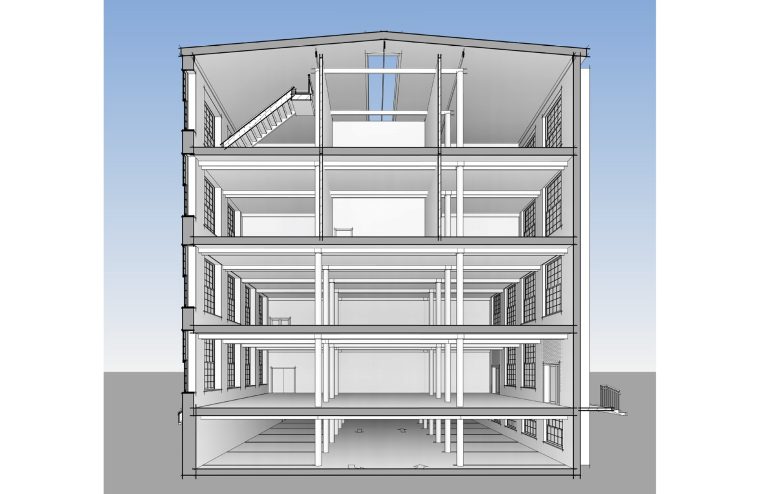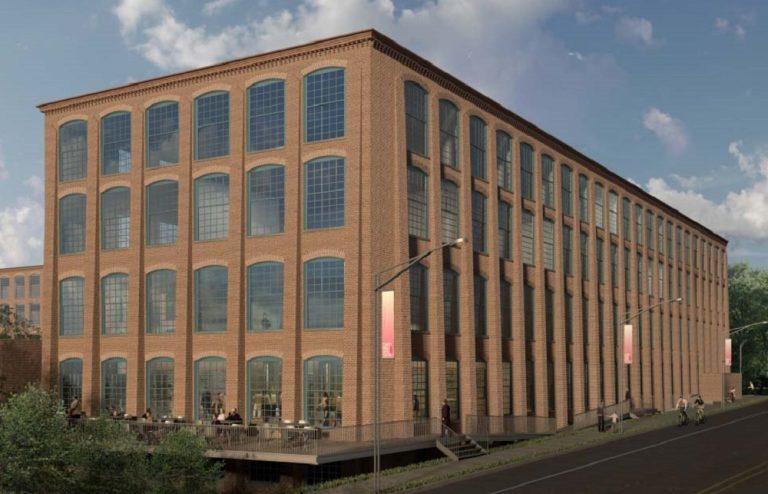 That's when Lake Partners CEO Rishi Nangalia, lured by prospects of redevelopment within a newly-designated Opportunity Zone, unveiled a plan to launch an adaptive reuse redevelopment of the 55,000-square-foot vacant loft warehouse. The plan helped spark a rezoning of the property, allowing for it to be used for purposes ranging from retail, office and dining to a range of studio, one- and two-bedroom loft apartments, and he's moving forward rehabilitating the building and seeking approvals.
"The Mills Project has given us a unique opportunity to be a catalyst in revitalizing a historical part of Yonkers," Nangalia says of the five-story building.
"We have taken a rather ambitious approach of not just restoring a fire-destroyed building to historical standards, but also investing in creating a vibrant Class A space for the community. This furthers the goal of… bringing a younger, creative population to work, live and play in this complex."

"The historic urban district around the Mills was originally conceived as a work-live enclave. It currently resides at the intersection of a unique, metropolitan setting with robust, existing building stock and rich, historic character necessary for forward-thinking development and placemaking today," says Evan Wiskup, principal at design and development firm Neighbor. "The Mills project will simultaneously celebrate and respect the historic past of the Alexander Carpet Mills district," he adds.
"We've taken the unique development approach of actively engaging with and working with the community at all stages of the development process. By doing so, the Mills will serve as an unprecedented example in the neighborhood of both positive, community and urban development, as well as a rich catalyst for economic growth."
According to Daniel Hilpert, founder and managing director of real estate investment banking intermediary firm Equicap, the use of creative office space can be a double-edged sword. The space caters to smaller, entrepreneurially-minded tenants, but those tenants may be wary about committing to leases ahead of project completion, a thing many lenders like to see. Mr. Hilpert believes that the building and community it will create will remove any negative hurdles. "Rishi Nangalia had the vision to take on a dilapidated building that was destroyed by fire, and he had the vision to convert the manufacturing building to creative office," Hilpert says. "Equicap was successful in communicating the developer's business plan to a community bank, and in convincing the lender to fund construction prior to any significant preleasing."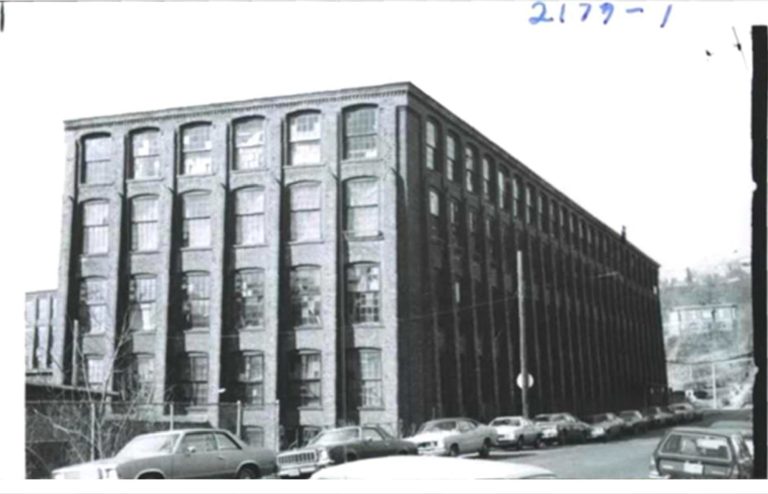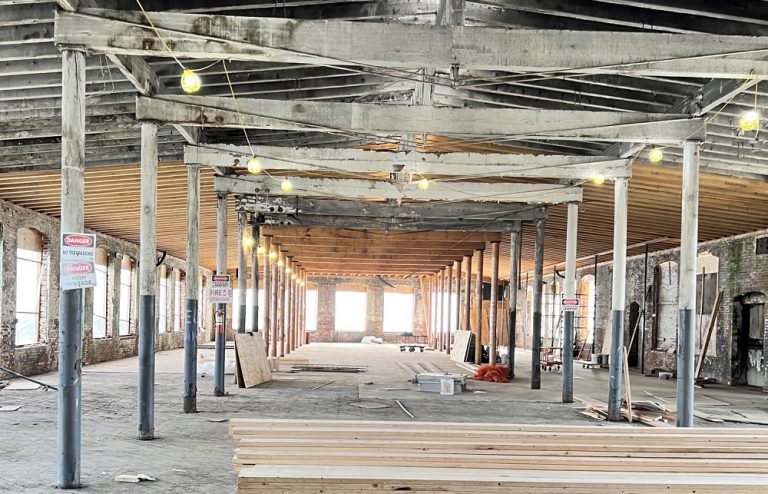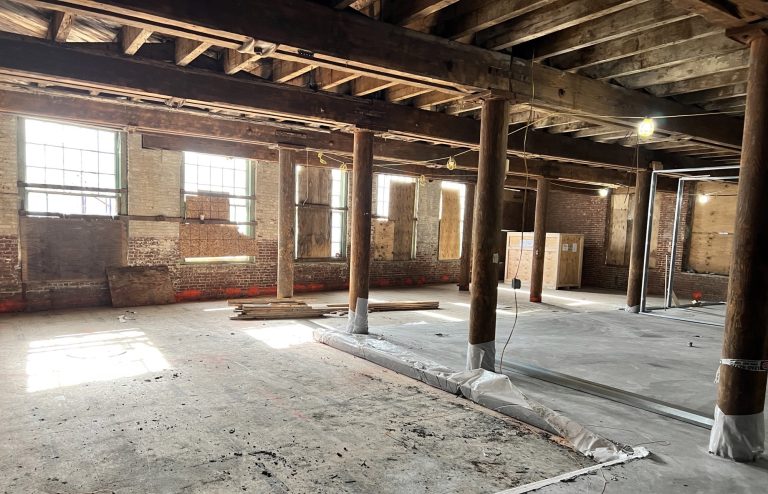 Innate qualities
There was never a question of razing the fire-damaged structure and building new, says David Silverstein, CEO of New York City-based Integrated Project Delivery Partners, the construction manager. "For us, it was always the restoration," he says. "These are essential buildings to the Alexander Smith Mills Historic District. They were important buildings to the time, and some of the last manufacturing buildings from that time left."
Helping cement a successful redevelopment were the building's innate qualities, as well as its prime location. Built to the rock-solid standards of 1871, the five-story property boasts twin traits prized by anyone who has ever hunted for an airy workspace or a loft residence.
First, it was built with high ceilings on each floor, the better to incorporate carpet-making machinery, Silverstein says. Second, it includes huge windows, necessary in that era so light could flood the interior and augment what little man-made light was available.
A Yonkers location that rendered it easy for the mill to serve carpet store customers throughout the New York City area is at least as appealing to today's New York City-bound commuters. Situated within convenient distance of five major highways and throughways, The Mills is located five minutes from downtown Yonkers, 10 minutes from the Bronx border, and just 35 minutes from Midtown Manhattan.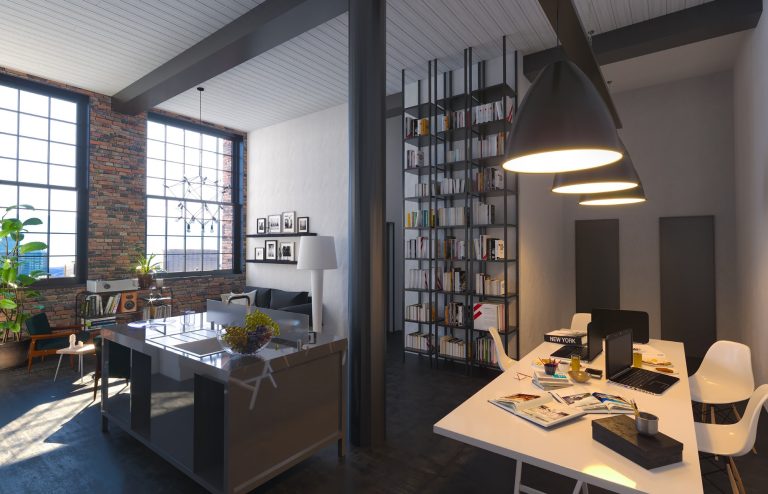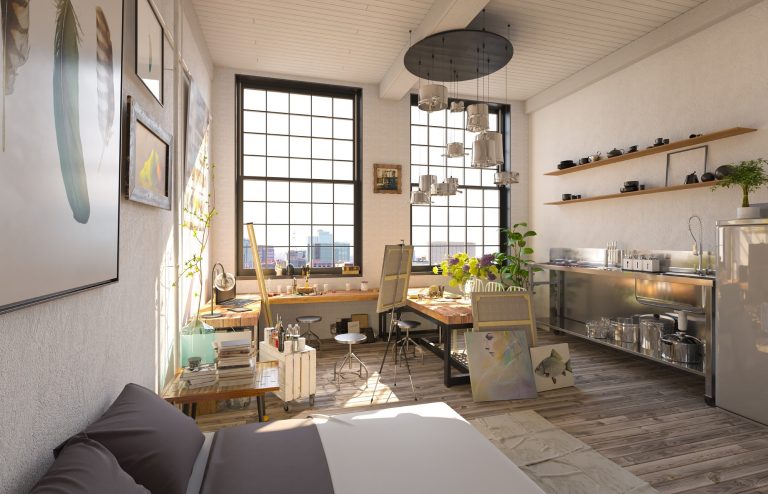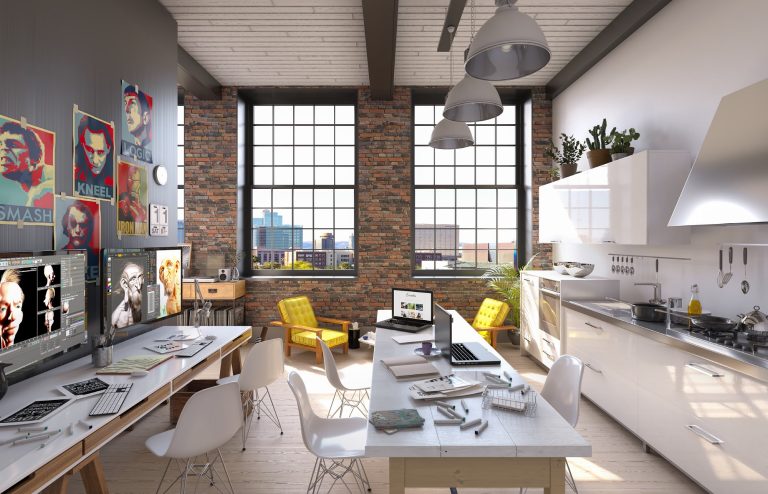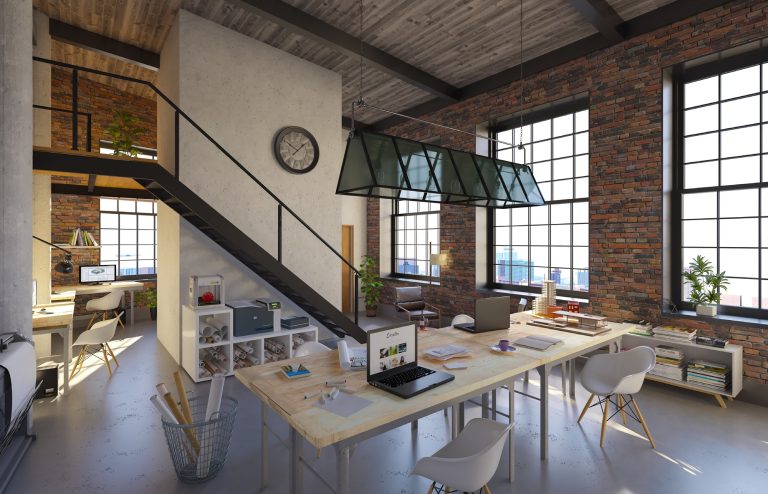 Brewing up business
Matthew Williams, co-owner of anchor tenant Simple Motive Brewing, grasps what the building will mean to his brewery, slated to open in June. Simple Motive Brewing will occupy part of The Mills' street-level retail space. Compared with newer, nondescript structures, a 150-year-old restored building exudes genuine character, he says.
"We're keeping the original brickwork, the beams, huge windows, high ceilings and open brick walls," Williams reports. "We're also reusing a lot of the wood [rescued from the original building] for our tables and countertops. Some of that wood would go for a pretty penny, because people love the reclaimed look."
In addition, the potential for live-work lofts and apartments featured in The Mills provide a built-in customer base, one that resides right inside the very same building.
"There will be a residential feel, so people can come in after work for a beer," he says. "If you walk east up the hill, it's all residential. Our goal is to always serve the community. We're trying to establish a great place for neighborhood people to come and enjoy themselves."
Williams reports he plans to ensure his business is a long-term tenant. "We have plans to expand within the building, taking the taproom to the second floor to make it a two-story taproom," he says. "We want it to be the hub of our business, and continue to expand to support the Westchester community."
When complete and open for move-ins later this year, the adaptive reuse of what was once the largest carpet factory in the world should make for one of the world's most inspiring stories of community-centric urban revitalization.