Paul de Ruiter designs the energy efficient homes we need, one in the suburbs, the other in the country
WRITTEN BY DANIEL HILPERT
Borders are closed, countries are decoupling, the world economy has come to a screeching halt and citizens of its supercities are starting to finally breathe clean air. The Centre for Research on Energy and Clean Air, a research group that studies and analyzes air pollution, estimates the recent changes in human behavior in China, likely caused a 25% reduction in carbon emissions. Many individuals and organizations have been pushing for a reduction on this scale and hope the cleaner air will be a sign to those who did not notice the steady change that has been occurring. Others have been working to alleviate the climate crisis through sustainable design.

The Dutch architect Paul de Ruiter is making his contribution to clean air, from his large-scale commercial properties, hotels and office buildings, to 3,500 SF, high-strength, cross-laminated wood homes, the Dutch architect has perfected the art of building green. Recently, Paul De Ruiter Architects replaced a 1950s home, that occupied a half-acre lot in an Amsterdam suburb, with a four-bedroom, four-bathroom showpiece green home, complete with triple-glazed windows, a sophisticated underfloor heating and cooling system, and rooftop panels that generate up to a third of the home's electricity needs. The south-facing, wood-clad house maximizes its exposure to sunlight. Additional skylights allow more light and passive energy to enter the house.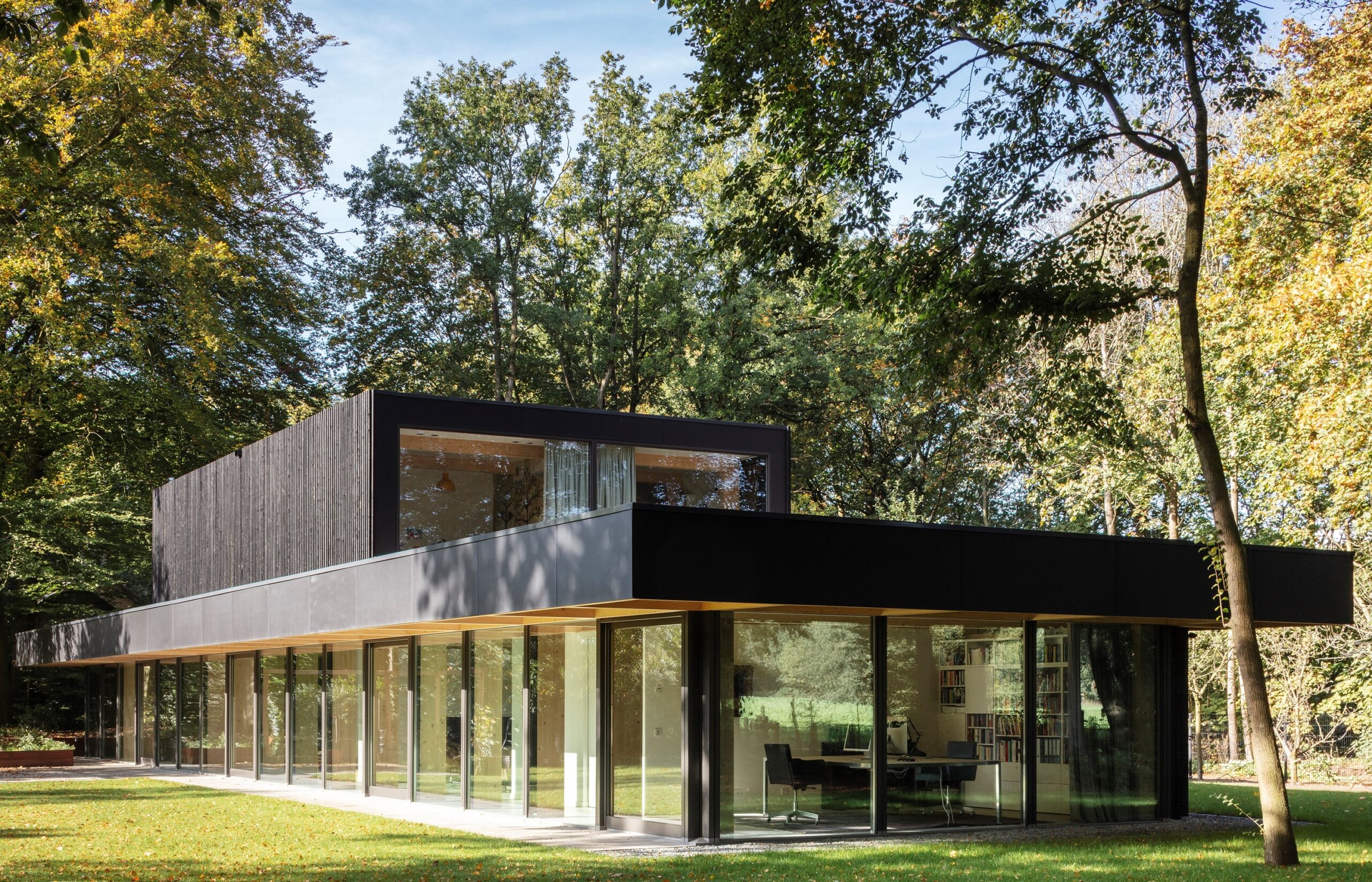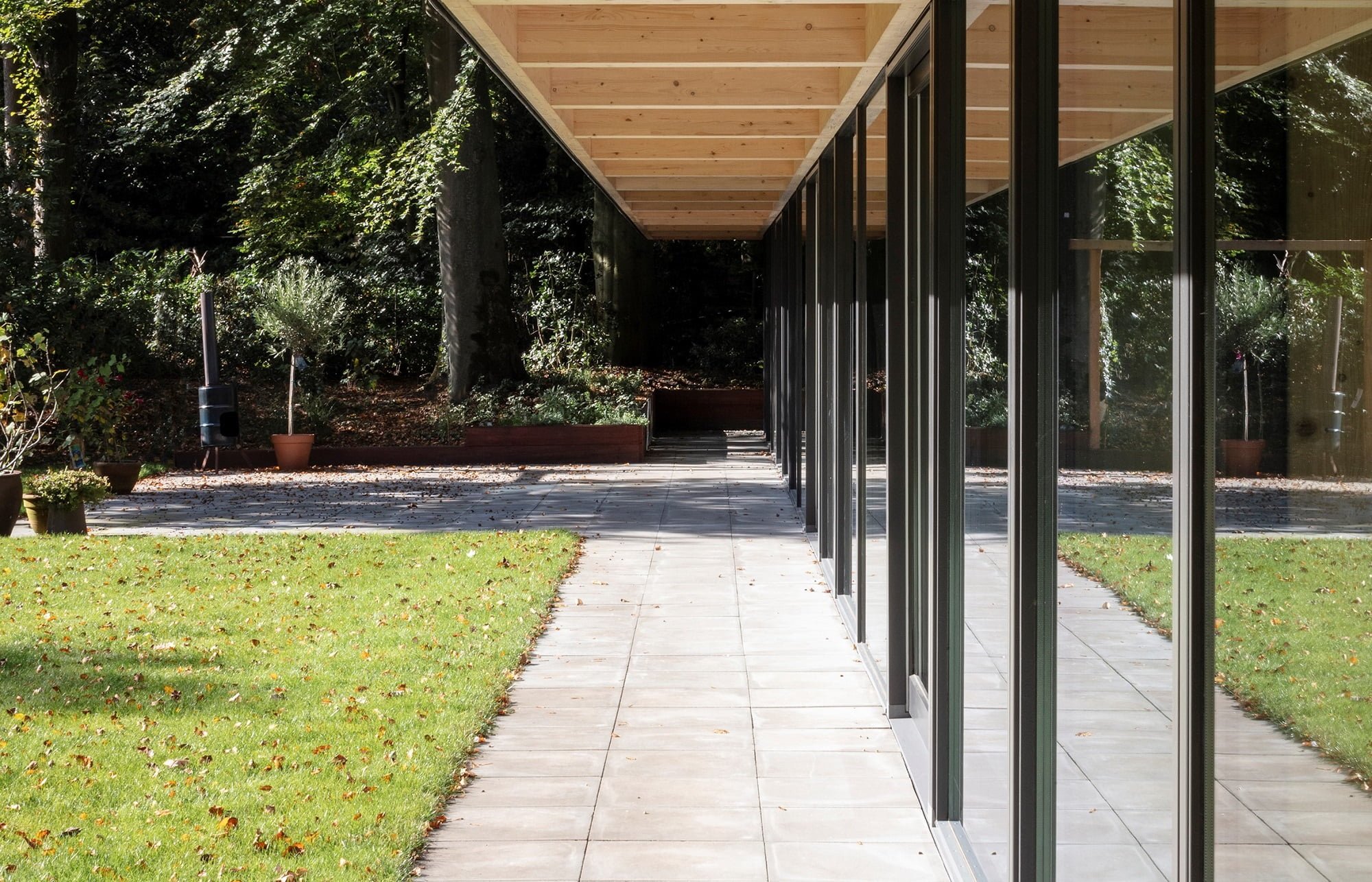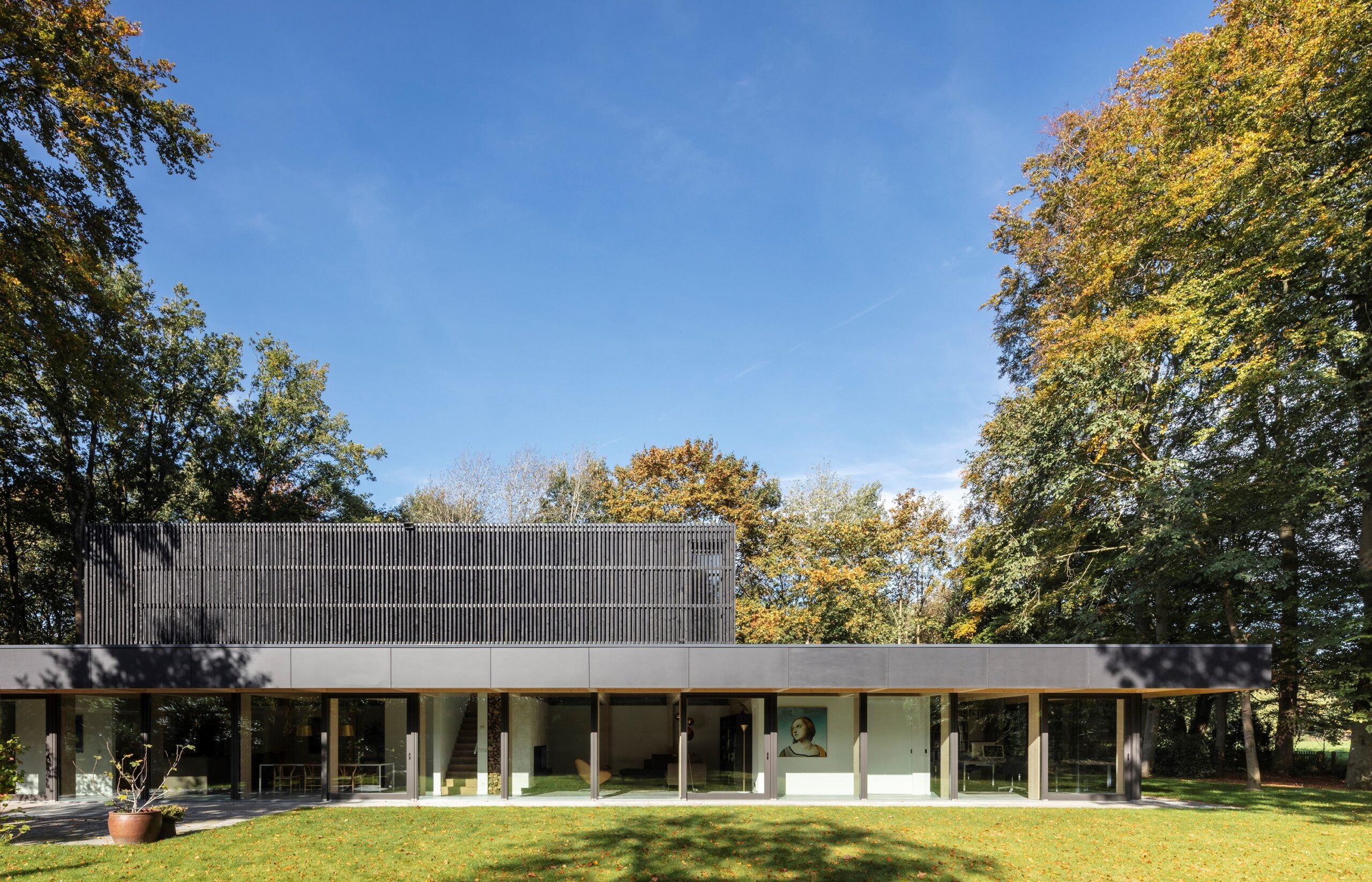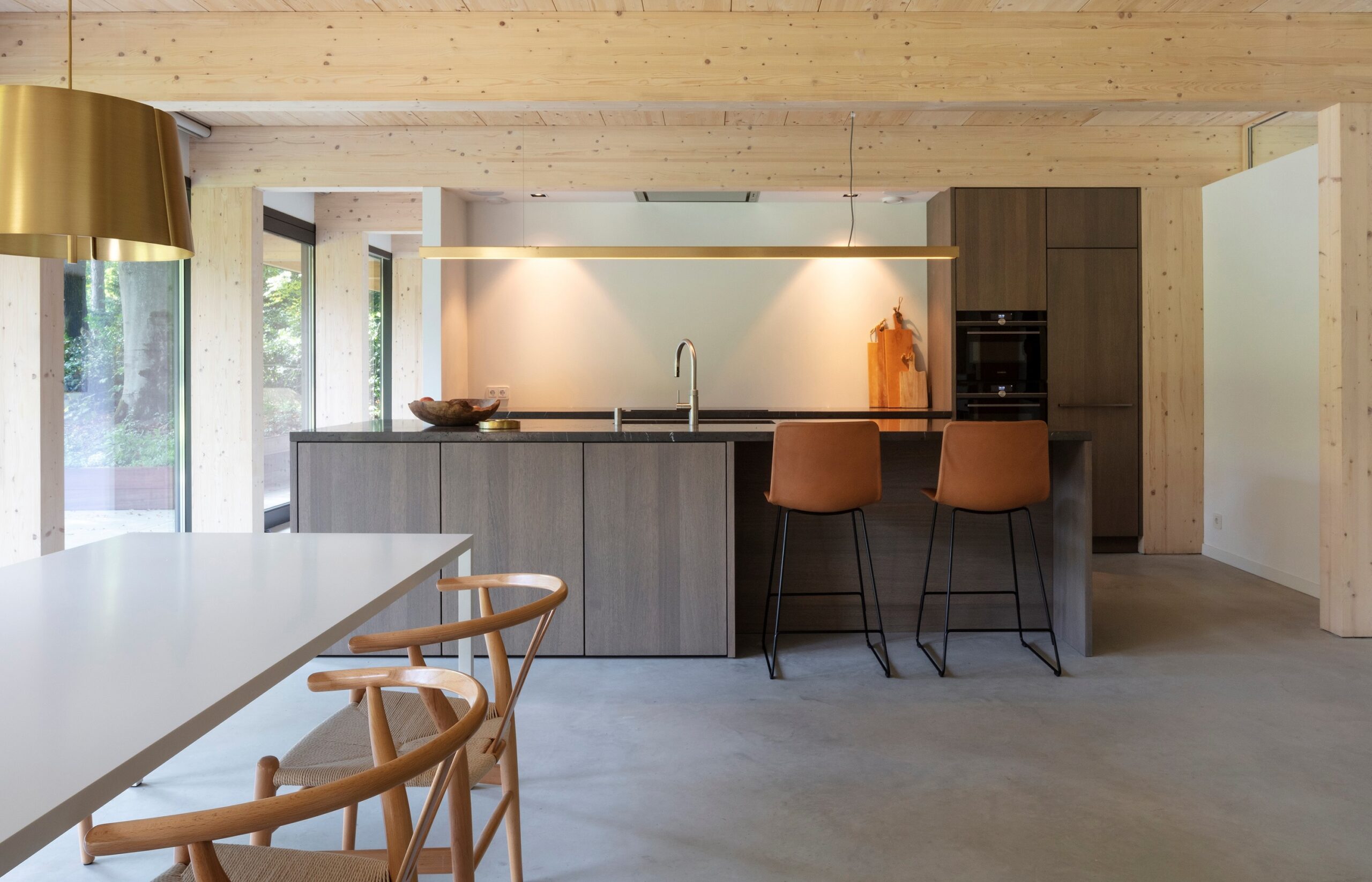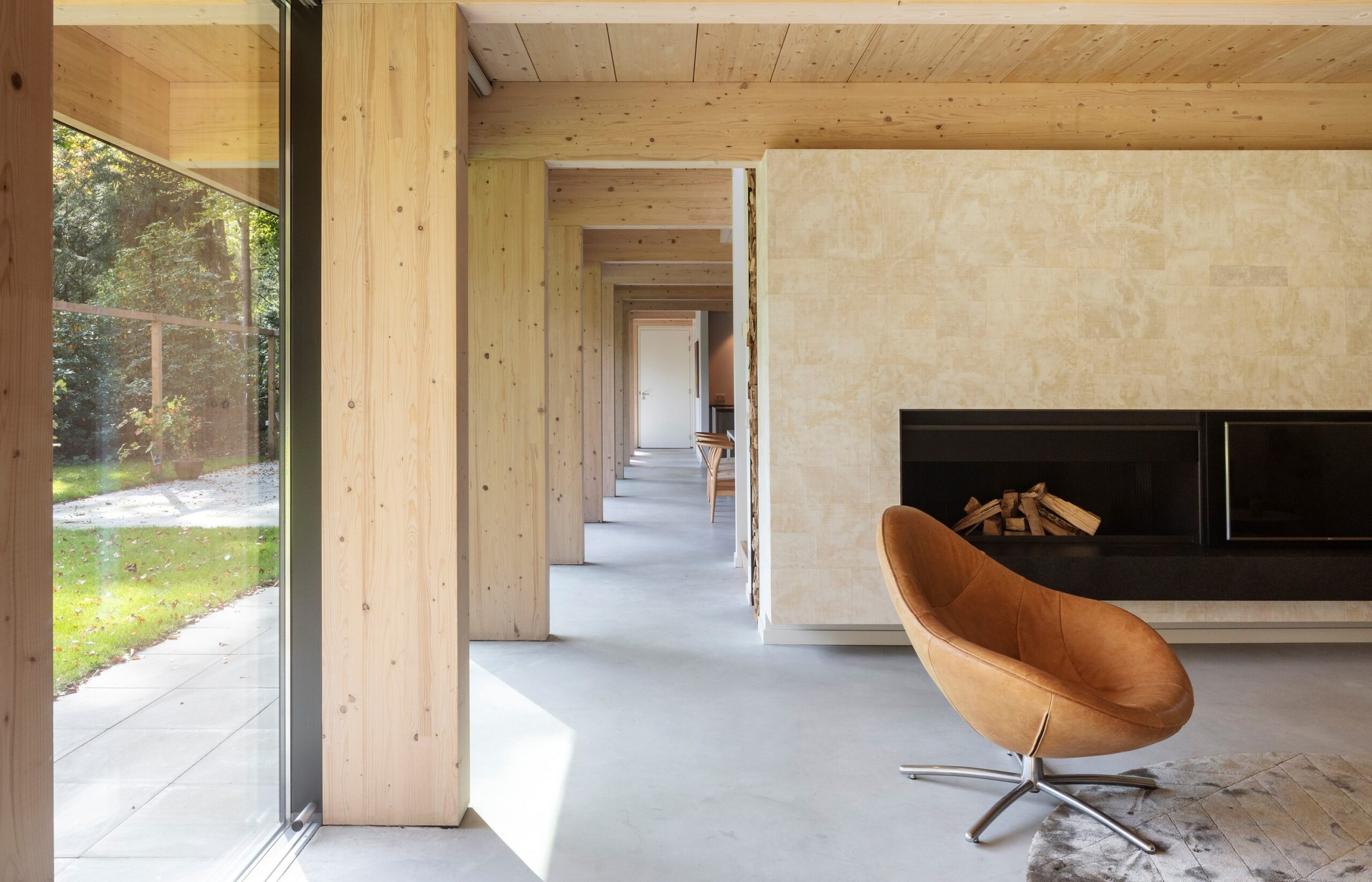 Villa Kogelhof is similar in many respects, but takes self-sufficiency to the next level. Located near the North Sea and the 9-km long Oosterscheldekering (the Eastern Scheldt storm surge barrier), the energy neutral 7,700 SF uncompromising glass box sits on 25 acres of farmland, and consists of two stacked volumes: one underground and one floating above ground supported by a steel V-frame. The site is part of a larger program initiated by the Dutch government aiming to connect regional ecological zones throughout the country. Permits were granted under the condition that the land is returned to its pre-agricultural state, a protected habitat for local wildlife. The rectangular pond that replaced 2.5 million cubic feet of soil serves now as a haven for migratory birds and other wildlife while functioning as part of a helophyte filter that enables the house to manage its waste.

The underground volume consists of the entrance, garage and workspace. The seemingly suspended living area, encapsulated by glass and offering unbroken panoramas, is based on a open floor plan design with several glass room dividers. The entire floor is covered with white epoxy accentuated by classic pieces from Le Corbusier and Eileen Gray.

Villa Kogelhof is self-efficient, generating its own energy from photovoltaic cells on the roof, to heat its water and recycle garbage. The climate-façade is composed of an outer layer of clear insulated glass from floor to ceiling and in inner layer of sun-reflecting fabric that can be rolled and unrolled. When the fabric is lowered, an air cavity is formed in which the air from the villa is extracted through a central ventilation system.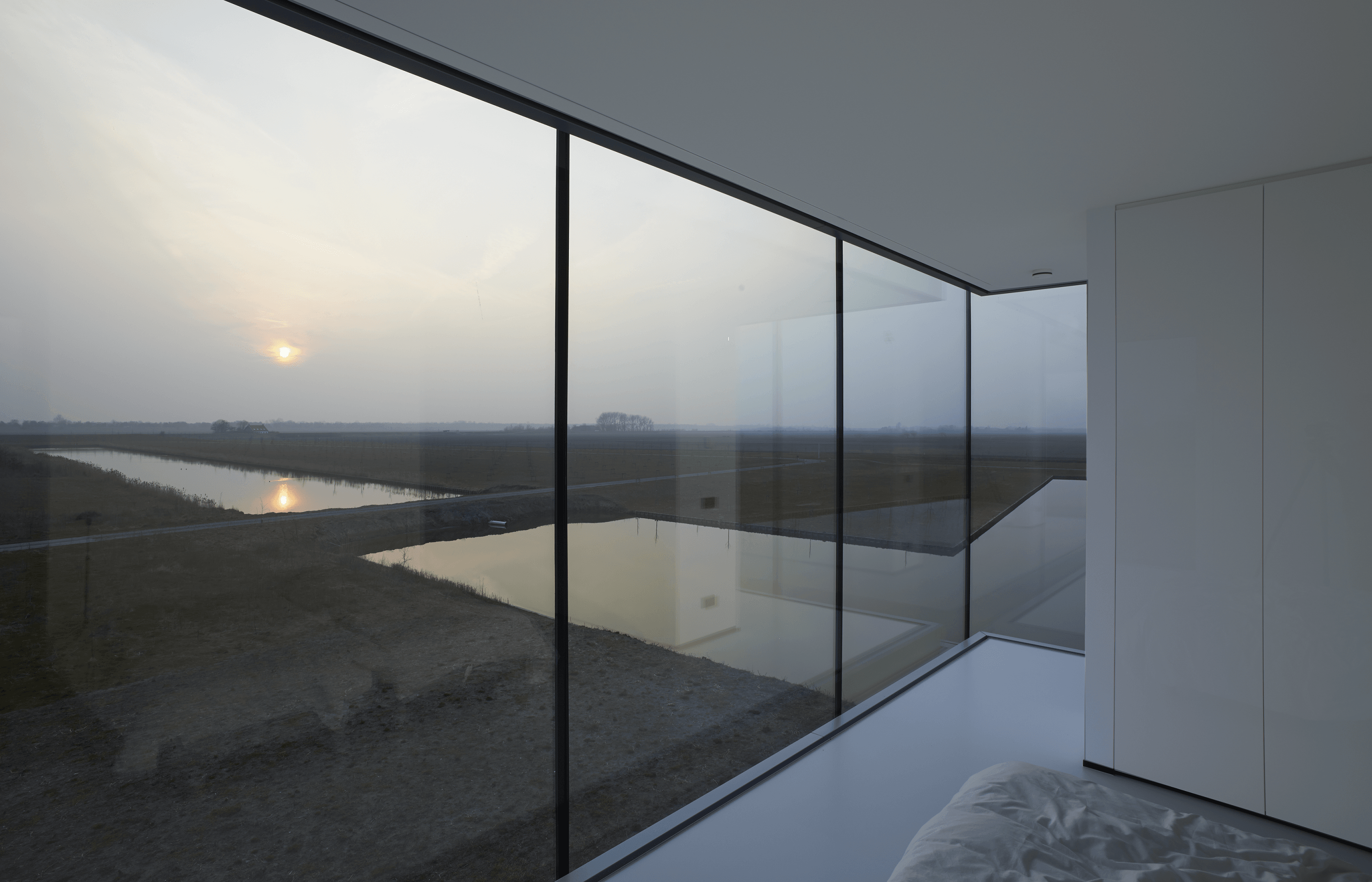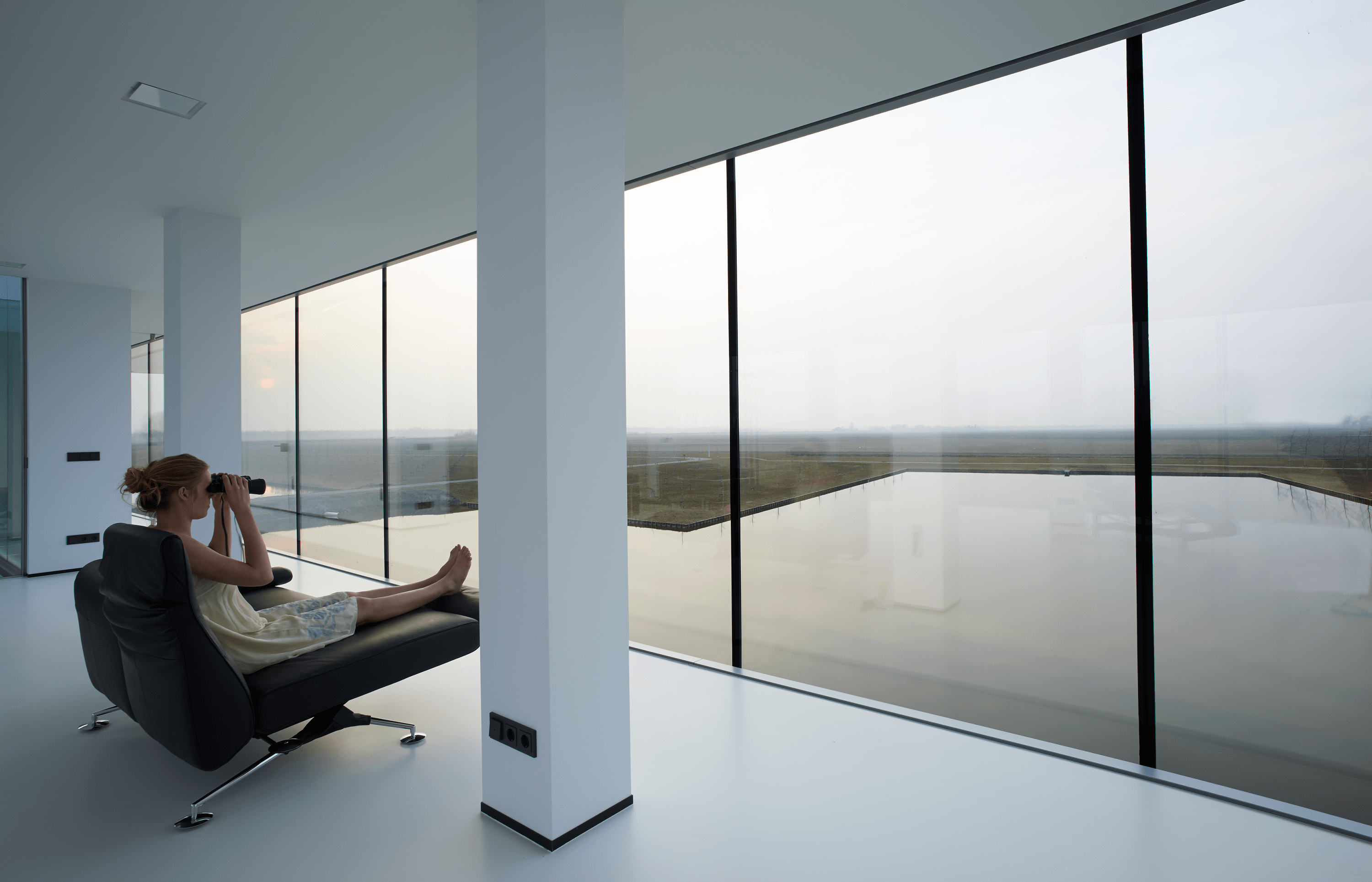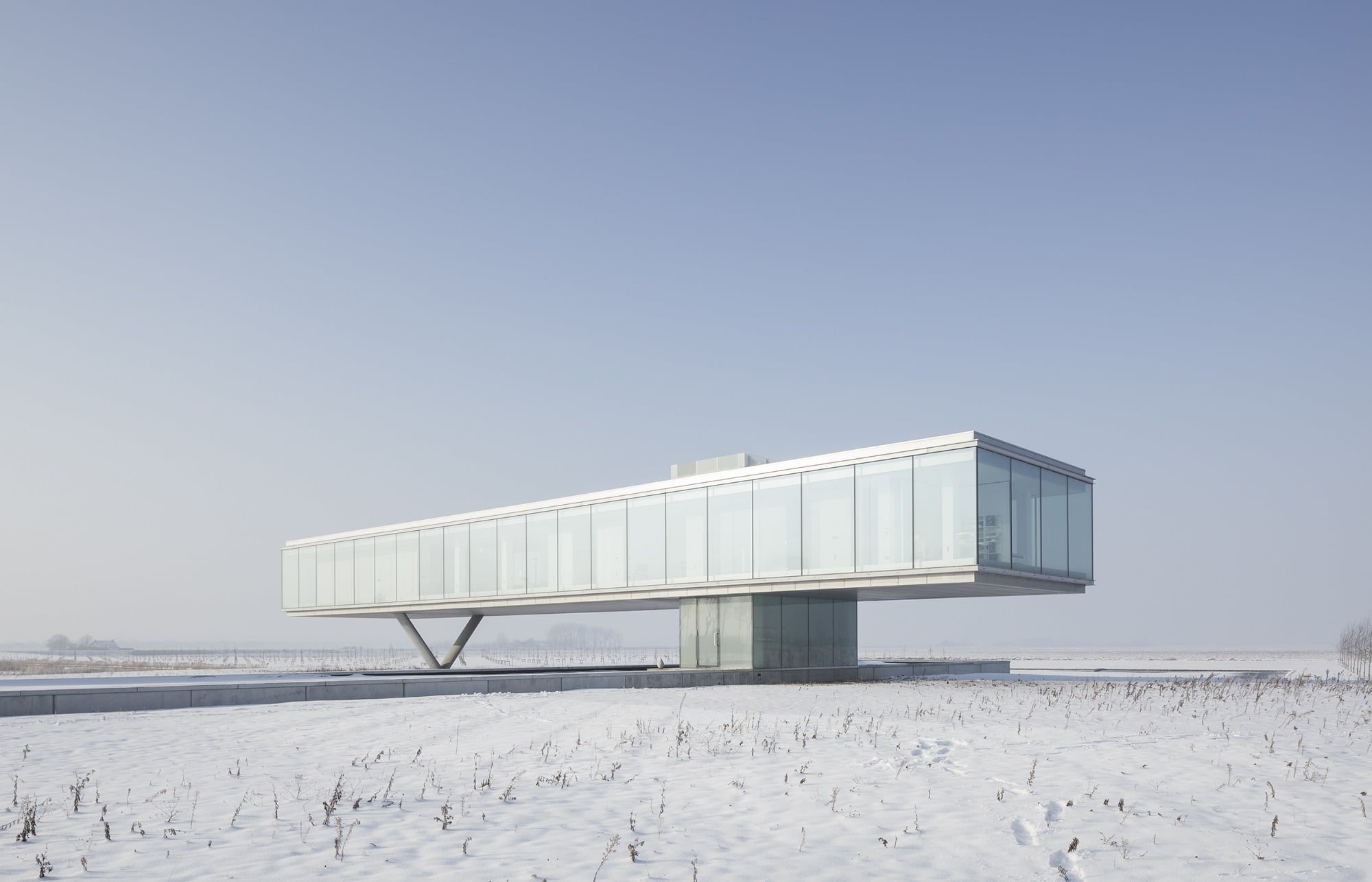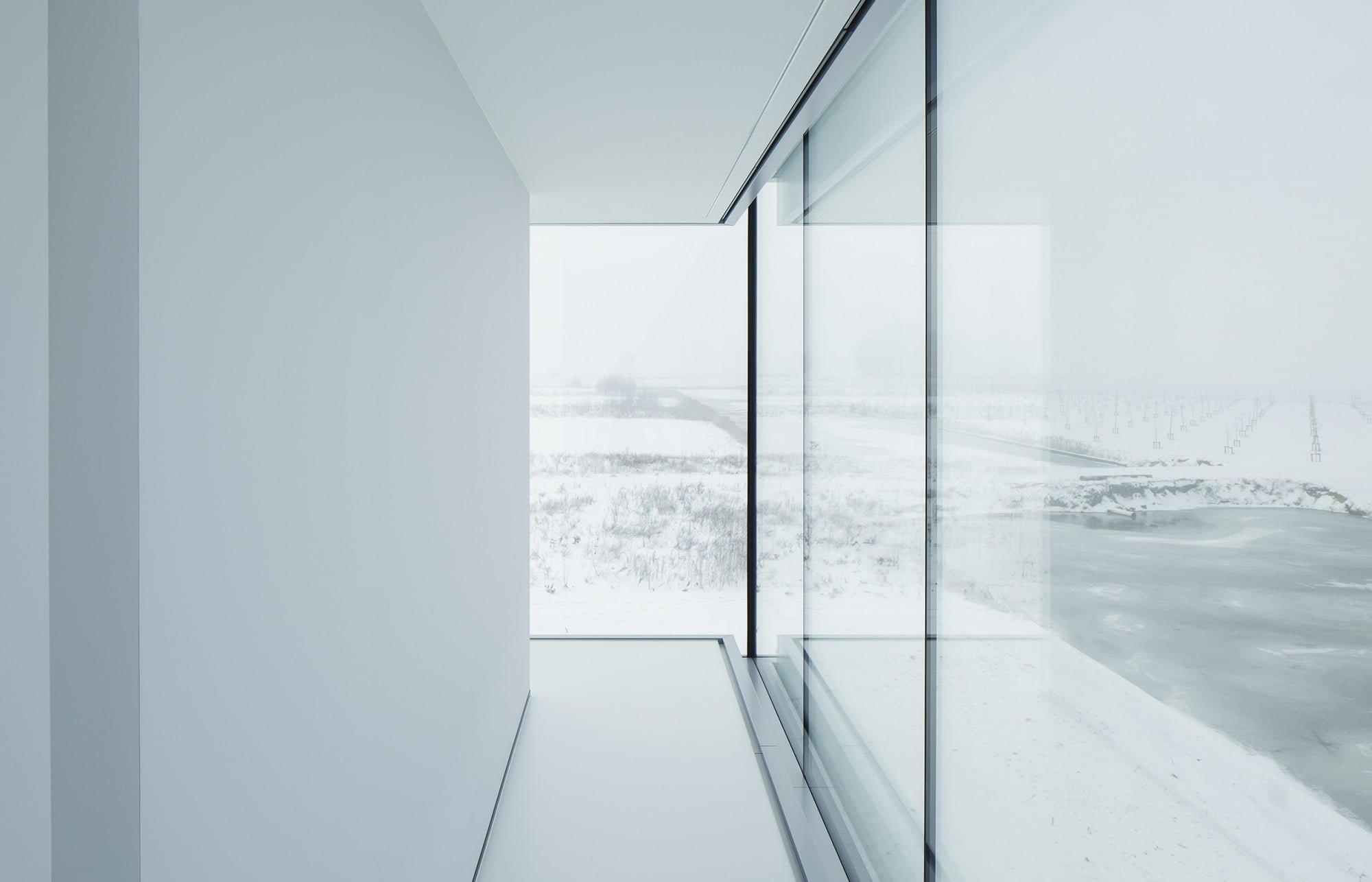 These two homes, one off the grid entirely, both set a new standard for energy efficiency. Buildings and construction represent 39% of total CO2 emissions per a 2019 study by the World Green Building Council. Indirect, operational emissions to heat, cool and light buildings constitute 72% of that. Changes in building and design practices especially in wealthy countries with high per capita consumption will lead to lower emissions and water savings. It remains to be seen if the goal for climate neutrality has been replaced with concerns about the seismic global downturn inflicted on the global economy.