SoHo's newest residence pairs timeless architecture with ultra-modern luxury
WRITTEN BY Mary Ellen Landolfi
Exterior Imagery Courtesy of Dan Wagner, Interior Imagery Courtesy of Rich Caplan
It is exhilarating to watch New York City emerging back to life. Perhaps there is no better place to begin than in the vibrant neighborhood of SoHo, where it feels like there hasn't been a new, ground up development for years. But 11 Greene, a new luxury residential building that just began leasing, is betting on the City's comeback. The timing could not be better.
11 Greene is the fourth NYC project developed by Arch Companies since its inception in 2017. Equicap has been working with Arch's Managing Partner and Founder Jeffrey Simpson since 2006, as he was getting started with Greystone Development. He would eventually oversee millions of square feet of residential development in both NYC and Miami. Equicap followed Simpson to Arch, where they continue to team up financing projects.
"Jeff is one of the most creative deal makers I've ever met in the business," says Equicap founder Daniel Hilpert. "He has an exceptionable ability to keep his eye on the ball. He moves fast on opportunities and executes deals with surgical precision."
Arch's expanding national residential portfolio includes properties in other East Coast markets such as Connecticut, Florida, North Carolina and South Carolina, as well as Alabama and California.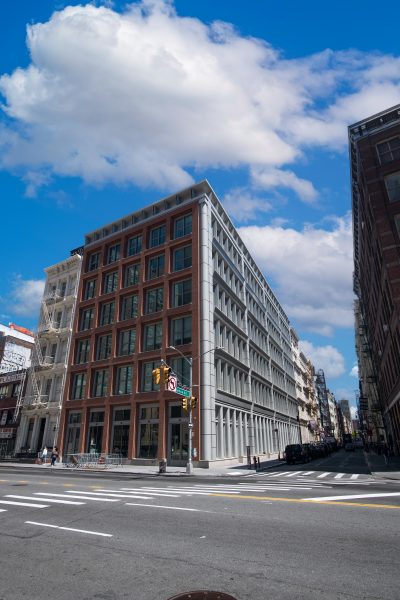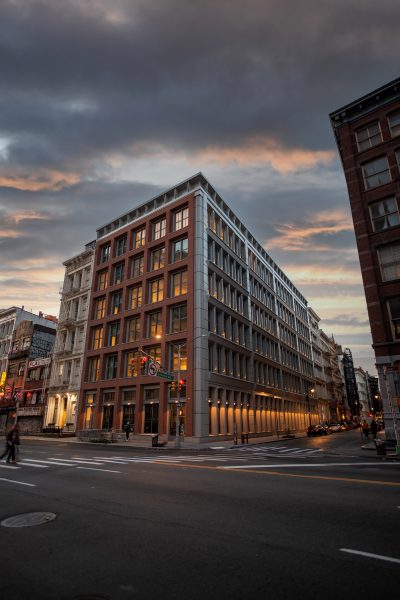 To market the units at 11 Greene, Arch has partnered with celebrity real estate entrepreneur Ryan Serhant as the exclusive leasing broker. 11 Greene is an especially good fit for Serhant, who recently relocated his expanding firm's offices to a 15,000-square foot space a few blocks away on West Broadway.

The building includes 31 luxury rental units with ground floor retail space in the center of Soho. Architect Gene Kaufman of GKA designed the building and the residences, pairing timeless design details with ultra-modern residential interiors.

"We're incredibly excited to list these new rentals," said Charisse Chassen, a member of Serhant's team. "These units, thoughtfully designed down to the last detail, herald a modern era for SoHo living and for the rebirth of lower Manhattan's high-end residential market. As the City springs back to life, it's the perfect place to call home and be a part of the action."

The Greene Street façade is a nod to the historic SoHo cast-iron architecture, with a corbelled roofline and trabeated metal structure, while the Canal Street side features distinctive red brickwork and an expanse of windows.

"11 Greene is a truly unique and new luxury living experience in the heart of SoHo," said Jared Chassen, Partner at Arch Companies. "Working closely with our designers and our in-house team of experts, we created desirable residences with smart technology and thoughtful, high-end finishes in a building that is unlike anything else in this historic neighborhood."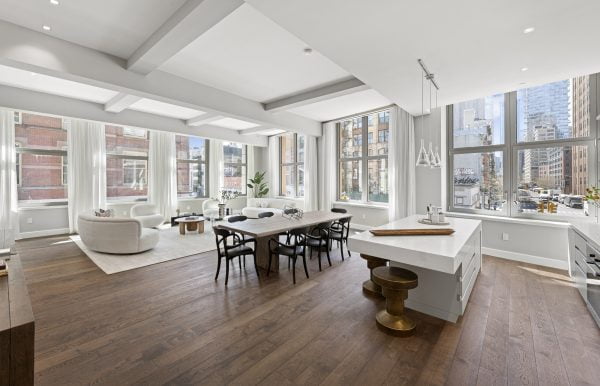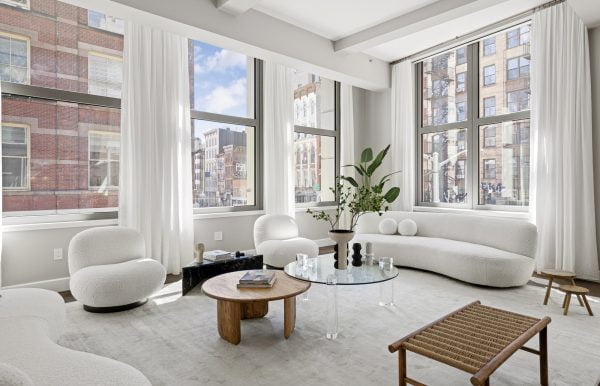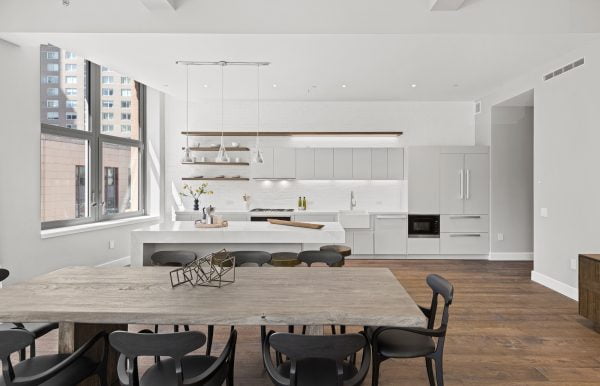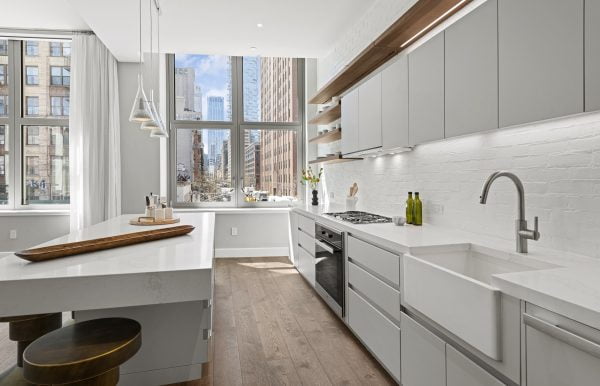 Each of the residential units are appointed with sleek, ultra-modern luxury finishes and spacious open floor plans with 12-foot ceilings. Amenities include Russian white oak flooring, European-style kitchens, luxurious bathrooms, home office space and Creston smart home technology. The surrounding area completes the Manhattan living experience, with dining options from trendy upscale restaurants to sidewalk cafés and countless shops.

"We delivered a residential experience that offers the best of SoHo's immersive, storied downtown lifestyle and aesthetic," said Jeffrey Simpson. "At the same time, these are state-of-the-art units that provide for the live-work-play balance of tomorrow. The expansive residences are perfect for living well while still offering the space and connectivity for high-functioning home offices."

Cannot wait to move in.