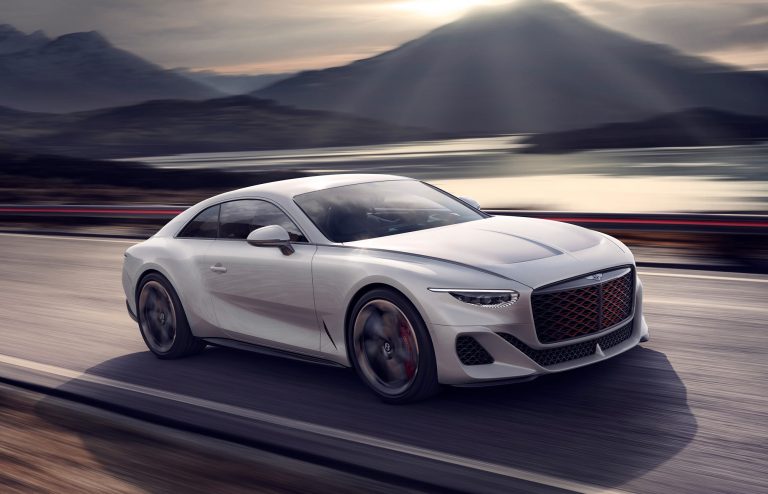 Bentley's $2 Million Batur Coupe is a 729hp Love Song to 12-Cylinder Power
A mere 18 secretly offered, and naturally, all have been allocated
Color us confused. Well, just a little. Here is Bentley's new, super-exclusive $2 million Batur coupe, a car said to showcase the future design direction of the company's new generation of zero-emission, all-electric models due in 2026.
Yet this bold and beefy two-door is powered by an even more potent version of Bentley's legendary gas-inhaling – think 12mpg city – 6.0-liter W12. Packing around 730 horsepower, it'll be the most-powerful road car the company has ever built.
Think of it then as one last grand hurrah, one last 12-cylinder sayonara, a final goodbye tear to one of the greatest engines of all time. After the Batur, it'll be all plug-'n-play at Bentley Motors.
Unveiled during Monterey Car Week last week in California, the Batur – it's named after Lake Batur in Bali, Indonesia – is essentially a coupe version of last year's Bacalar convertible. Like the Bacalar, it'll be hand-built by the artisans at Bentley's Mulliner bespoke division.
While just 12 Bacalars were built, with each one sold before the car was even revealed, production of the Batur has been upped to 18. Still a tiny number, but one that guarantees exclusivity, and goes some way in justifying that lofty $2 million price tag.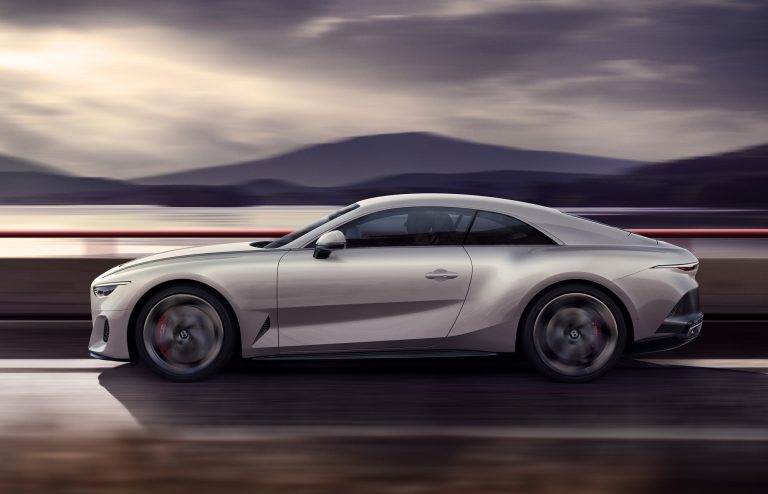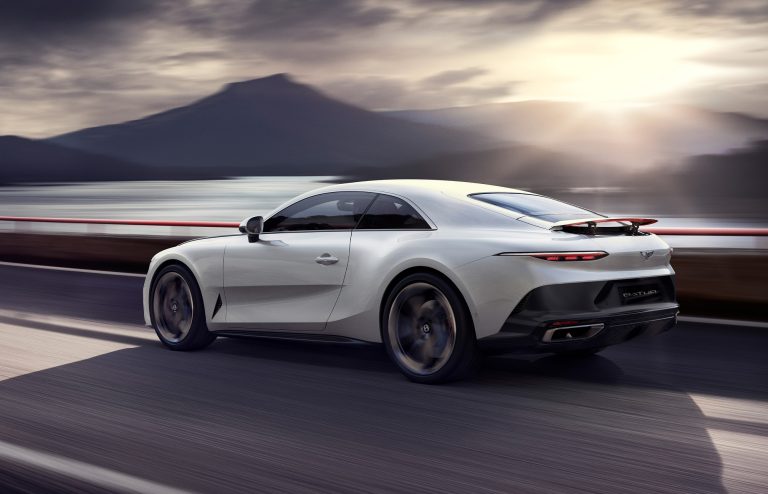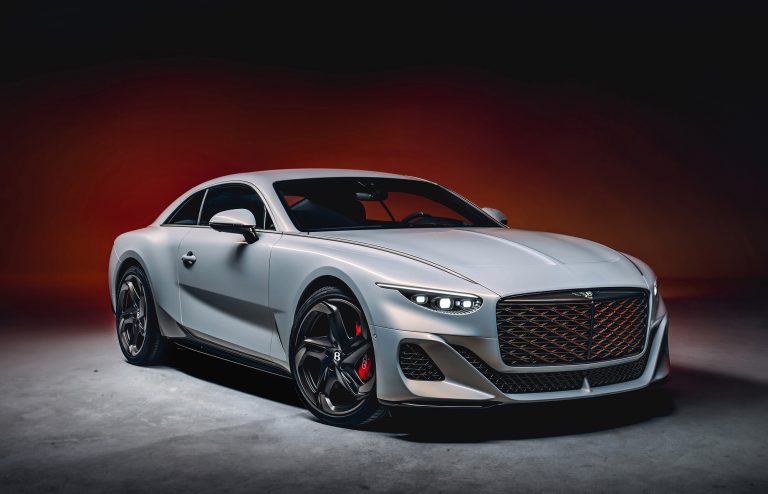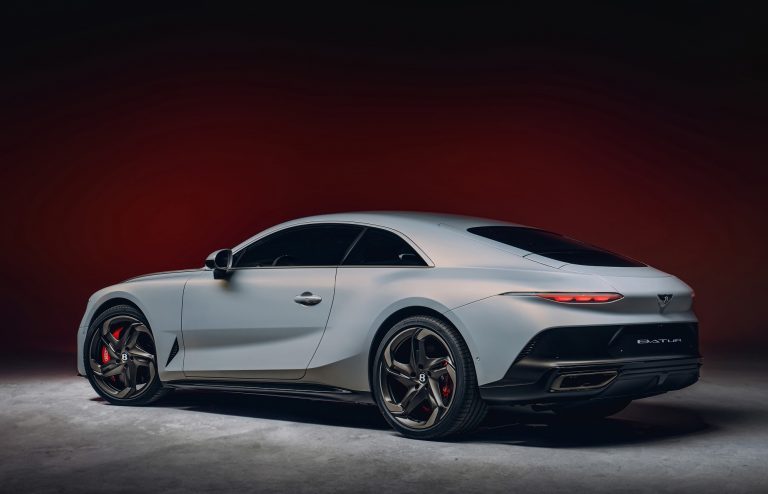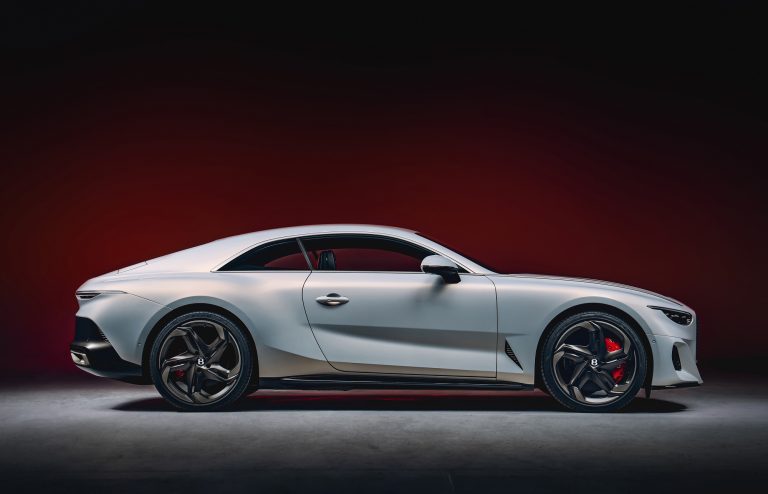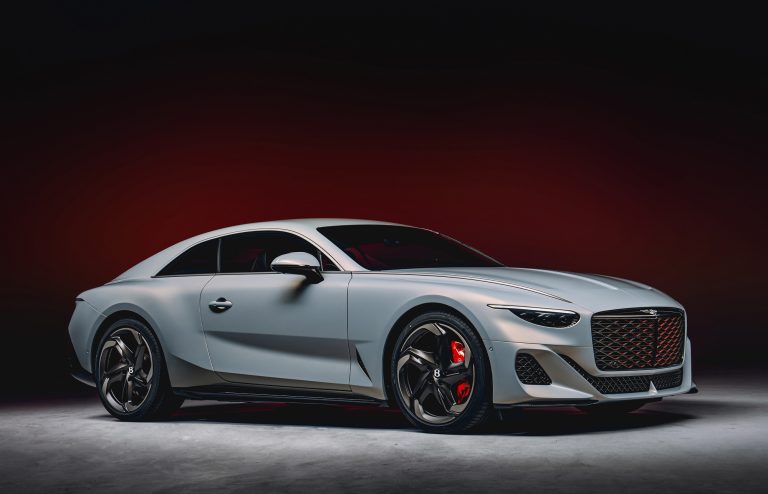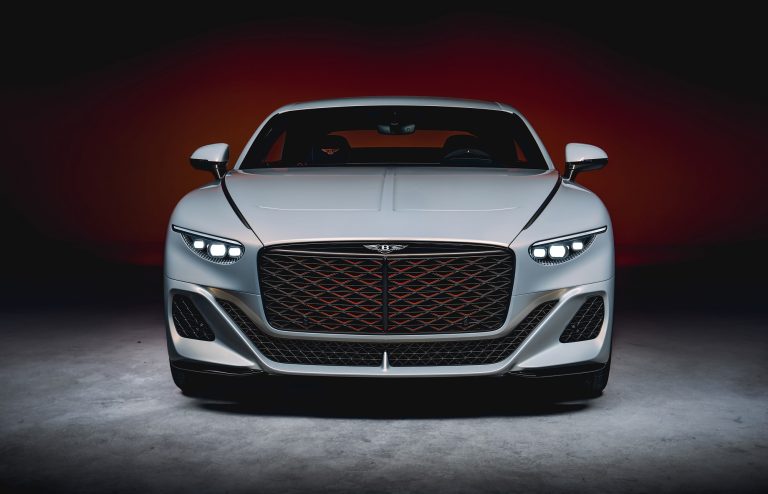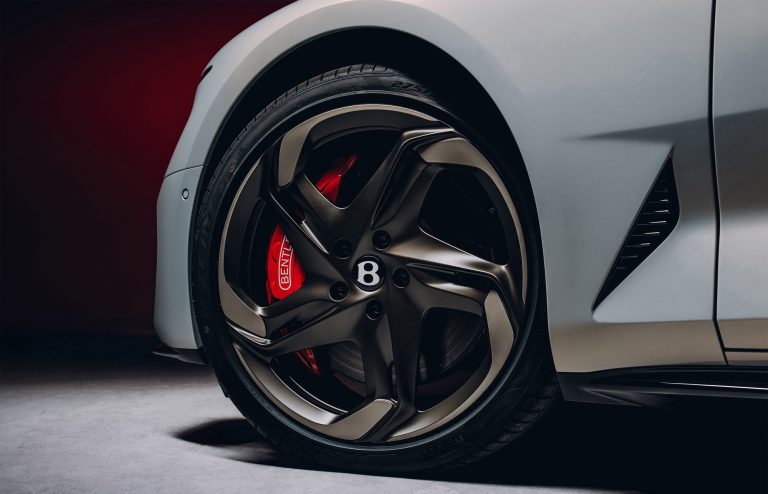 Oh, and if you're starting to reach for your AMEX Centurion card to put down a deposit, you are out of luck. As before, all 18 Baturs have already been sold to loyal Bentley-istas, six of which are from the U.S., and some of whom already own one of the Bacalar convertibles.
The Batur itself is based on the floorplan and mechanical bits from the Continental GT to which an all-new, all carbon fiber body is added. We're told the only carry-over body parts are the door mirrors.
The design itself is from the drawing board of Bentley's recently appointed director of design, Andreas Mindt, who joined after a lengthy career with Audi.
See the Batur in the carbon fiber – as we did during the car's global reveal at Pebble Beach – and it's a Continental GT Speed on steroids. The overall look is much bolder and beefier than the Conti, with a higher waistline, broader shoulders, and deep recesses along the sides. Unique five-spoke 22-inch rims add to the visual drama.
During the reveal, designer Mindt likened the bold stance to that of a "a resting beast." It's like a lion or tiger, laying low in attack position in long grass, ready to pounce. Yup, we get that.
Other differentiators include a grille that's bigger, set lower and more upright, and is flanked by all-new, and very different, headlights. Instead of the Conti's quartet of ovoid, so-called "crystal tumbler" lights, the Batur has a pair of slim, teardrop units each containing a trio of powerful projectors with a thin LED "eyebrow" above.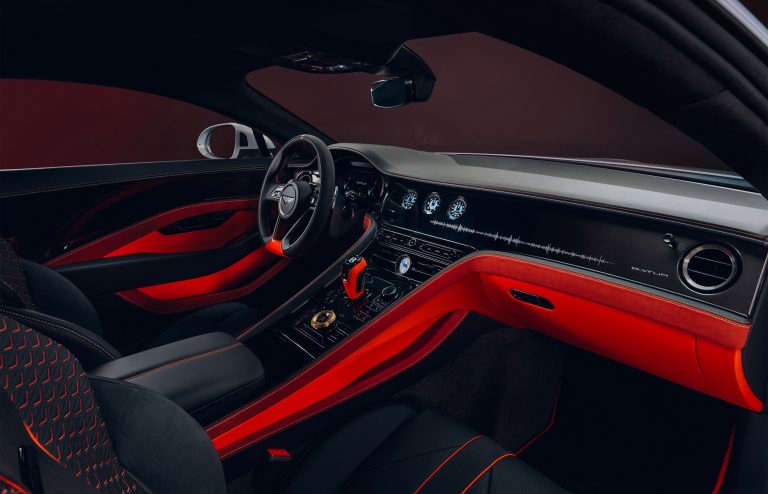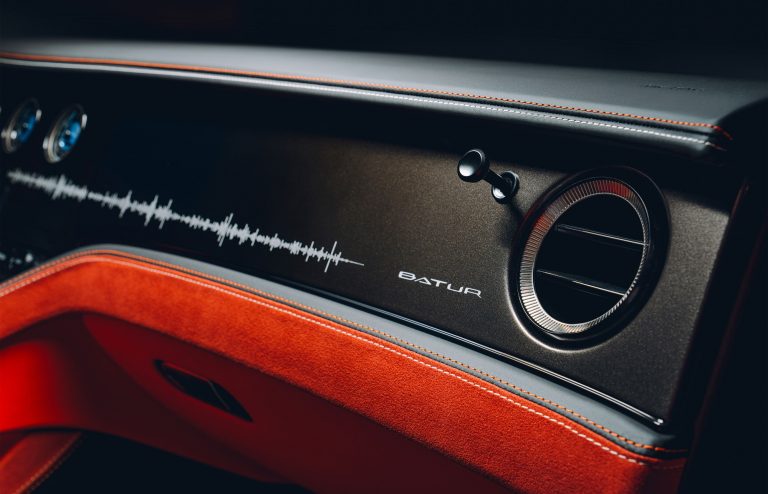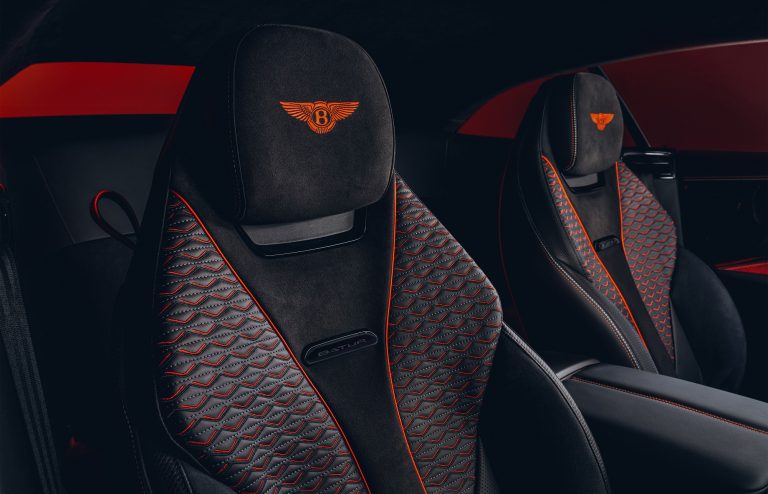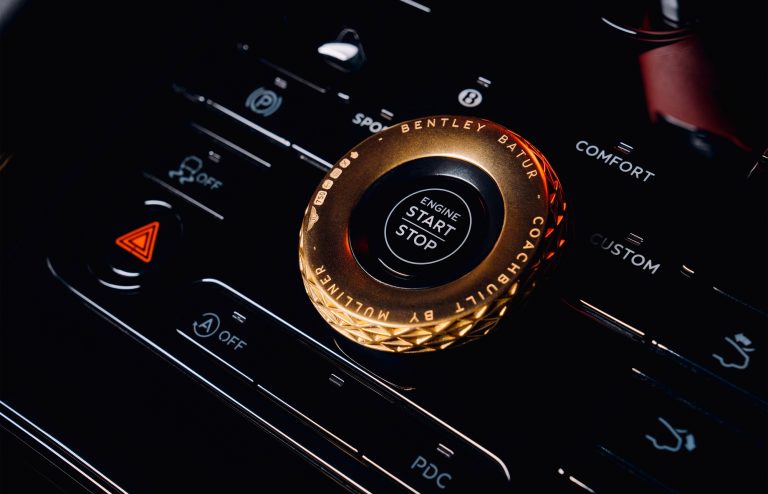 Inside, there's everything you might expect of a $2 million, hand-crafted, bespoke interior, including pieces like the stop-start button surround that can be 3D-printed in 18K gold.
The rest is up to the buyer's taste – or lack thereof – with Mulliner's in-house design team willing and able to offer suggestions for the color, texture and material covering every surface. Prefer not to have your seats covered in cow? There's a suede-like vegan alternative.
Thankfully, this time around, the Continental's cramped rear seats have been jettisoned in favor of a more practical luggage platform.
As for that mighty 6.0-liter W12, it's been suitably massaged to provide copious amounts of power and torque befitting a Bentley flagship. Upgraded turbos, new intercoolers and a new intake system up the power to 729hp – a 79hp increase over the W12 powering the Conti GT Speed.
But even with 729hp, the Batur's performance will likely pale against the first Bentley EV. Word has it that it'll pack around 1,400 horsepower and be capable of 0-to-60mph sprinting in an insane 1.5 seconds. We might not miss that W12 after all.