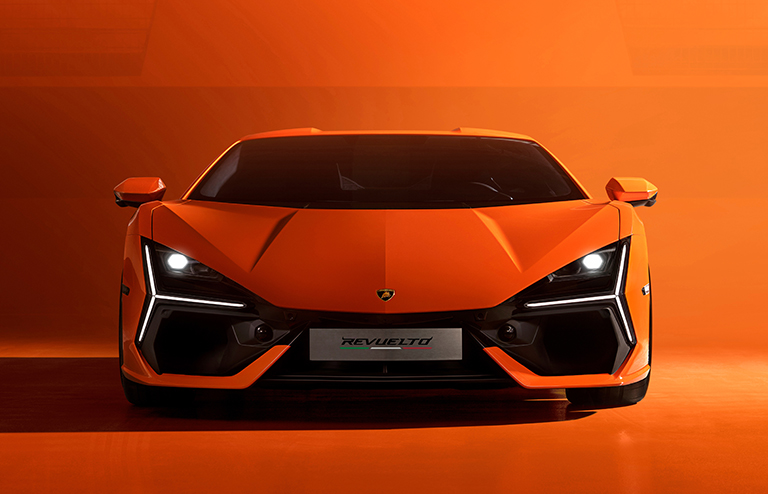 Lamborghini's Revolutionary Revuelto
V12 hybrid plug-in has its global and US premieres
Lamborghini's brand-new Revuelto is riveting audiences across the globe. The Italian automaker's latest supercar recently had its world debut in Sant'Agata Bolognese followed by a US debut in New York City. This announcement is especially timely, as Lamborghini is celebrating its 60th anniversary year. As the company reflects on its history, elements of past V12 models since the 1971 Countach prototype are incorporated in the Revuelto's evolved, contemporary design. 
The new Lambo has garnered acclaim as it is the first series production hybrid model from Lamborghini, offering auto enthusiasts a glimpse into the Prancing Horse's electrified future. Astoundingly, the Revuelto car stands as the world's first High-Performance Electric Vehicle (HPEV) and marks the first step in the hybridization of Lamborghini's entire model range.
Equipped with a carbon frame concept, a new powertrain, and an efficient aerodynamic design, the Revuelto reimagines the possibilities of super sports car capability. "Its 1015 CV is delivered from an entirely new twelve-cylinder combustion engine, alongside three electric motors powered by a lithium-ion battery pack supporting a fully electric drive mode, and a new double-clutch gearbox," says Lamborghini in a recent press statement. Furthermore, the car's optimized weight distribution aids in delivering agile, efficient performance.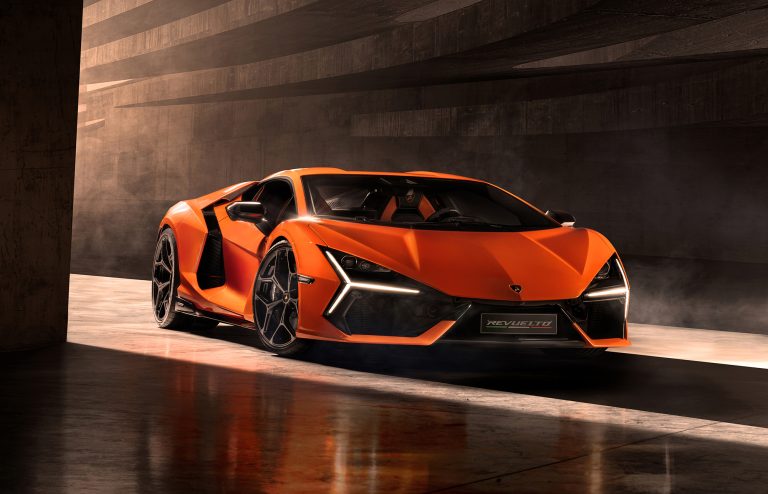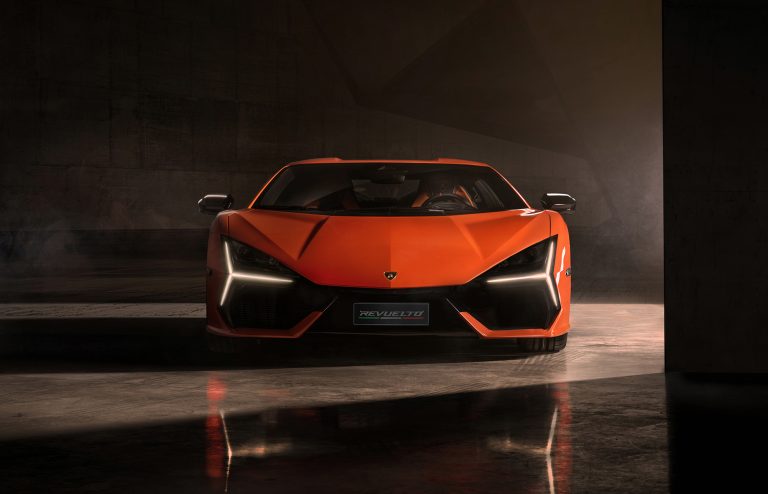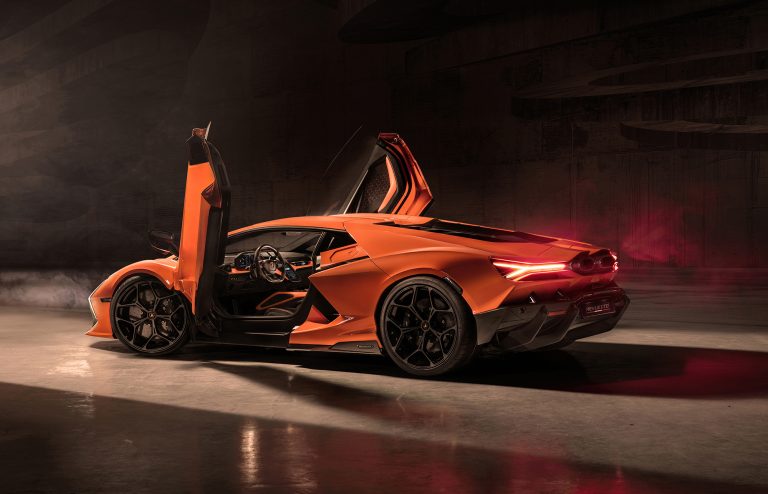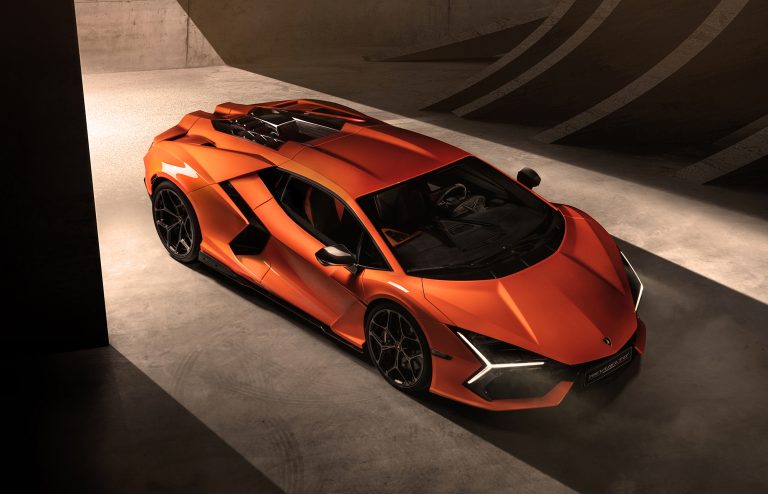 On March 29 within the walls of the Automobili Lamborghini headquarters, the highly anticipated V12 hybrid plug-in super sports car was initially unveiled to the media, celebrities, and owners. Lamborghini CEO and Chairman, Stephan Winkelmann, helmed the unveiling alongside other board members. At the debut, guests had the rare opportunity to tour the facility's production line, Lamborghini Museum, heritage cars, the Composites Development Center, and Parco Lamborghini. Following the tour, attendees enjoyed a unique gala dinner on the Revuelto production line.
"With the presentation of the Lamborghini Revuelto we start writing a new chapter in our considerable V12 history," said Winkelmann. "This is not only a landmark moment, but one that everyone working at Lamborghini takes pride in, and it is a privilege to welcome media, owners, our dealers and important guests to witness the Revuelto's premiere at our home in Sant'Agata Bolognese.
Following the car's global premiere, the Revuelto was transported overseas to the luxe Lamborghini Lounge NYC. Winkelmann appeared to remark on the success of the global debut, joined by Rouven Mohr, Lamborghini's Chief Technical Officer, as well as Federico Foschini, Chief Marketing and Sales Officer. The Chairman added, "As the company's top sales market, it was important for Lamborghini to bring the Revuelto to the U.S. for our top customers to see for themselves just one week after the global debut."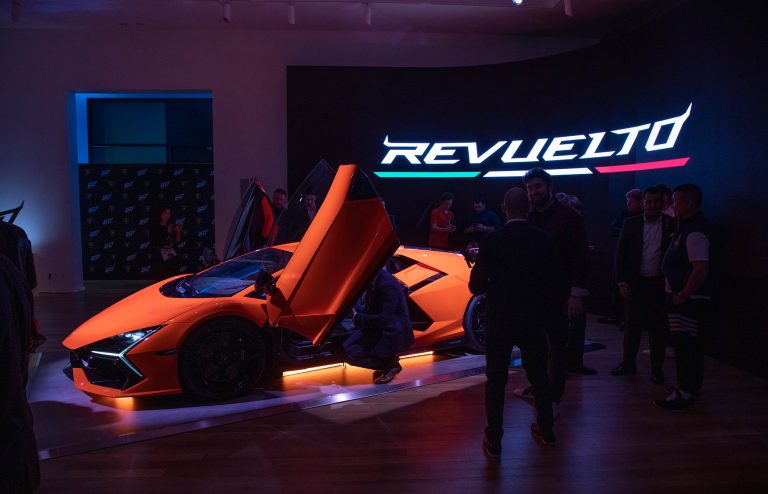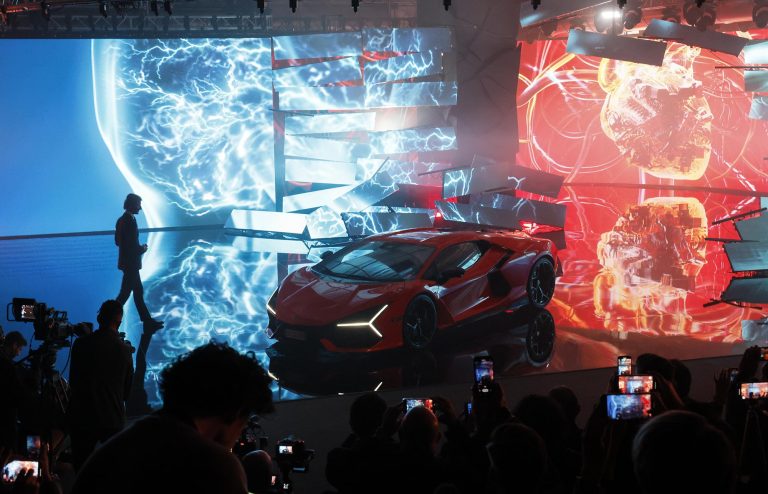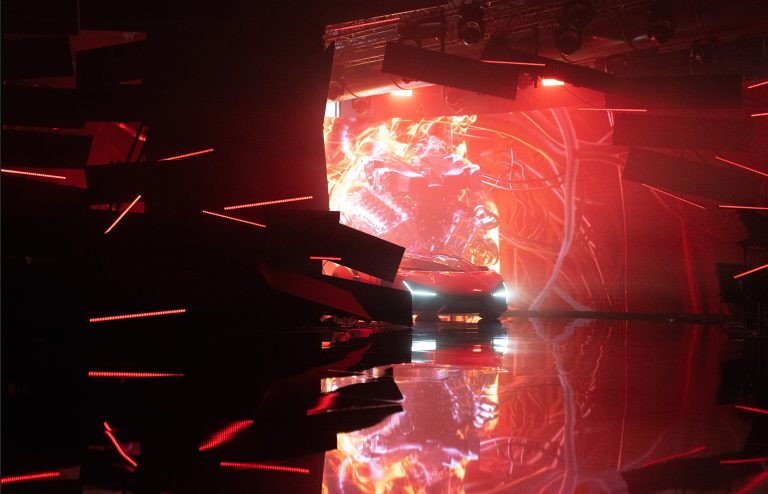 While the Revuelto is not yet offered for sale, Lamborghini expects deliveries to start in the last quarter of 2023.