Jettly, the Private Jet Booking Platform
Taking Private Aviation to New Heights
In this unprecedented time in which private aviation is not only a luxury, but is becoming a safety precaution for those privileged enough to fly via charter, the personal travel industry is climbing to new heights with Jettly.
"The present demand for private aircraft and private travel has never been greater, especially with the inconveniences and risks associated with COVID-19 and commercial travel," says Justin Crabbe, CEO of Jettly.
Have luxury on speed-dial with the new private jet chartering platform, Jettly. The app-based booking platform, which can be used via smartphone or desktop, aims to democratize personal travel in the modern world. Adventure is always available at travelers' fingertips with access to over 20,000 aircraft globally. From helicopters to executive jets, to regional airliners and cargo jets, Jettly provides a vast variety of aircraft options. As the private aviation market is currently on the rise, Jettly looks to make jetsetting a breeze.
In designing their service, Jettly took note from other booking platforms – like Expedia, Kayak and Google Flights – but has transformed the entire experience into a more highbrow affair. Not only can consumers compare private aircrafts, policies, pricing, and capacity restrictions, but they can also enact the aid of a private concierge.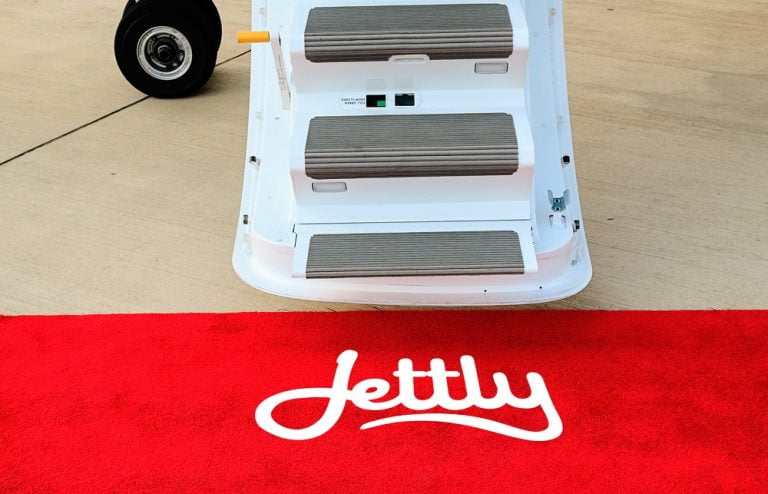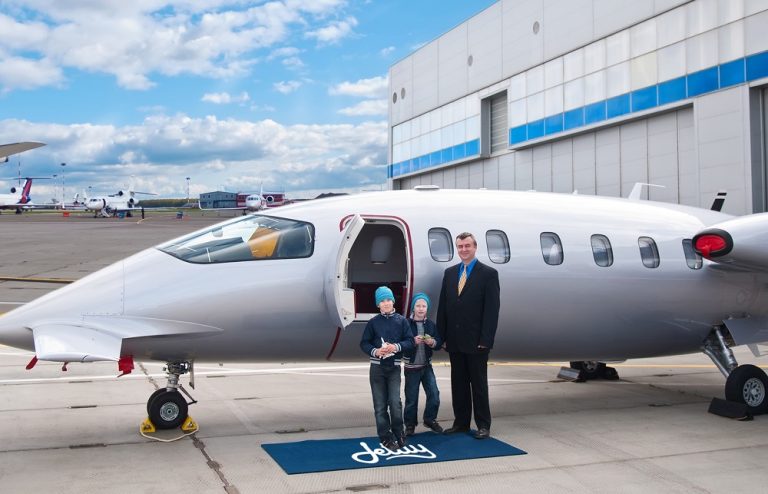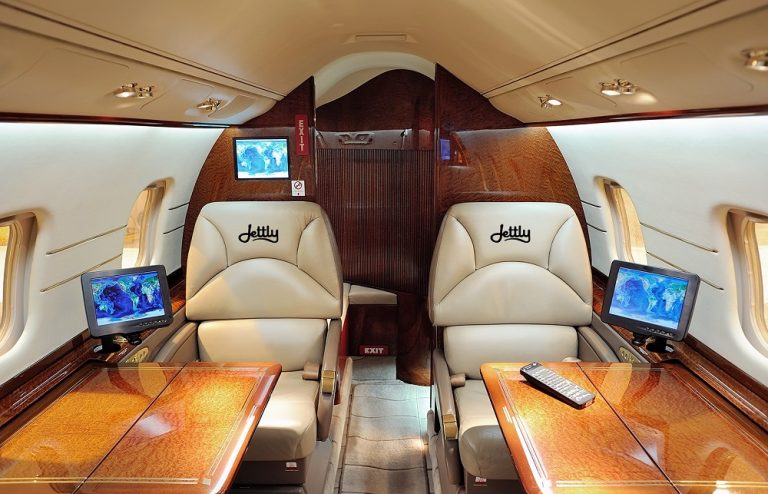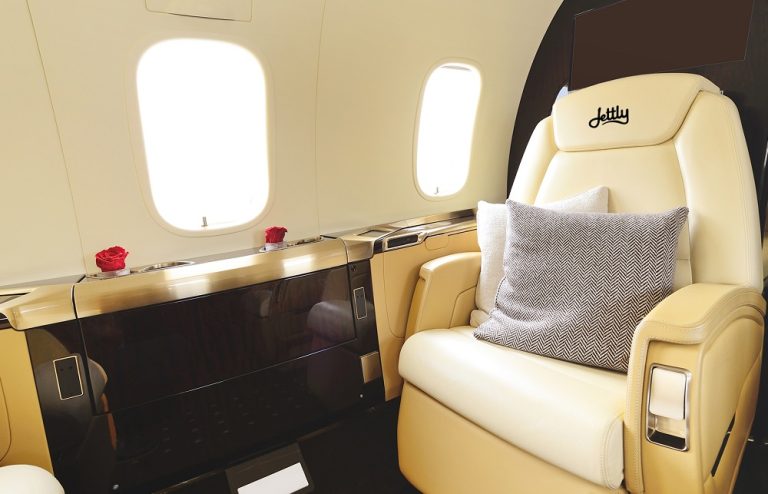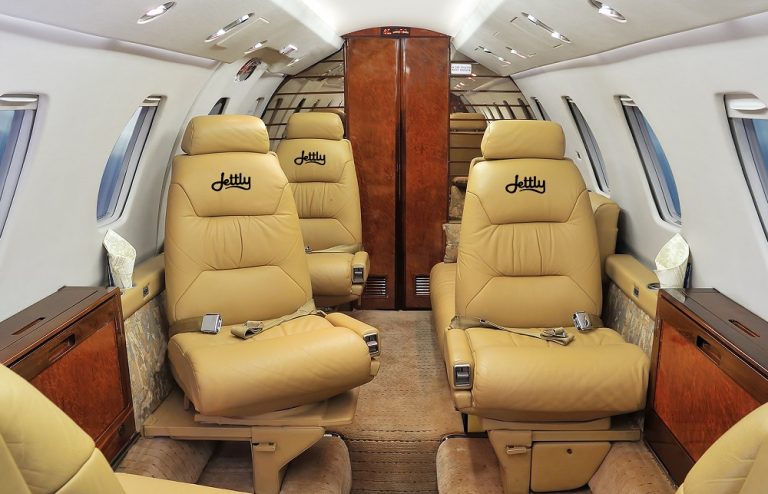 At a price point of just $370 per month, Jettly equips flyers with their own, dedicated travel coordinator. Taking the stress out of traveling, the private jet concierge is available all day and night, 365 days a year. Their devoted, end-to-end team works to plan your travel from take-off to landing, even on multi-leg journeys. Furthermore, Jettly's Wheels Team is available 24/7 to arrange a professional chauffer to arrive planeside and assist with any ground-transport needs. Able to be contacted via call or text, Jettly's dedicated concierge provides a customized experience for each individual.
Jettly's team works to provide personally tailored quotes, so that travelers can find flights that fit their budget, schedule, and other specifications. Jettly's team collates a catalogue of available flights and provides customers with a selection of the best options. And, the more you fly with Jettly, the more their services pay off. With the JET MILES Program, travelers can collect $10 in flight credits for every 1,000 miles flown. These credits can be redeemed in exchange for exclusive products, membership reimbursement, and other services. Furthermore, Jettly members can look forward to receiving discounts on car rentals, exclusive events, movie tickets, and outlets across the United States and Canada via Jettly's exclusive shopping portal.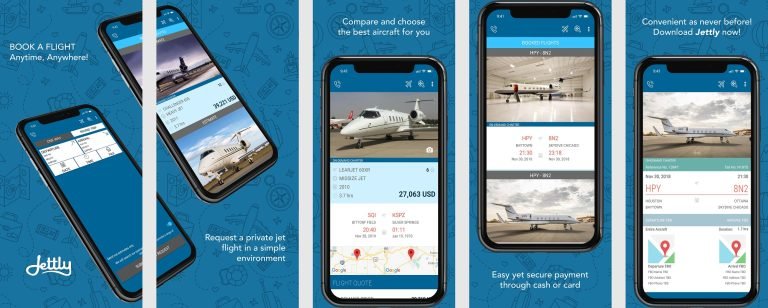 While other booking competitors tack on hefty commissions and hidden fees for amenities, Jettly's customers only pay for what they want. Fortunately, if travelers are looking for extra accommodations, Jettly covers all in-flight amenities and provides customers with a variety of culinary choices. From sushi to satay, and charcuterie to filet mignon – this is no regular airplane food. Furthermore, by using Jettly, travelers avoid paying the expensive care associated with owning a private jet – including maintenance, repairs, fuel, and more – and can instead focus on getting from point A to point B.
This service is especially ideal for travelers who are only looking to fly private a few times a year and don't want to purchase a whole aircraft. This way, they can avoid costly yearly memberships and only pay for the specific months and flights they require. For those inexperienced with private aviation but curious about learning more, Jettly makes the booking experience nonintimidating, simple, and unique for each customer.
Looking to the future, Justin Crabbe capped, "Recognizing that the costs for a whole aircraft charter are quite significant to most, in the future Jettly plans to help lessen the cost and at the same time democratize private travel by putting scheduled routes in place throughout the United States, Europe, UK, and the Middle East on Jettly owned aircraft where passengers can purchase tickets at similar costs to commercial first-class tickets, but experience the same convenience, time savings and private terminal experiences of that of entire aircraft flight charter customers."