Auction Watch: Only Watch 2021
Unique watches for a Cause
The watch world isn't short on options, but when shopping for true exclusivity with a charitable connection there's really nothing like Only Watch. Hosted every two years in Geneva, the Only Watch auction is an endeavor that was started by Luc Pettavino in 2005. Pettavino's son was struck with muscular dystrophy, and in 2003 he created the Monaco Association against Muscular Dystrophy to help fund research into the disease. To raise funds, he didn't want to start just another charity auction; that would be too simple. Instead he started knocking on the doors of the Swiss watchmaking world's finest, asking them not just to donate a watch for the auction, but a unique piece, made specifically for his sale. Fast forward to 2021, and Only Watch continues to be the premier auction from which to acquire the most unique, rare, and desirable one-off creations from the who's who of modern watchmaking, big and small. This year's auction is set to take place on November 6th, 2021. Here are a few highlights that have stood out thus far.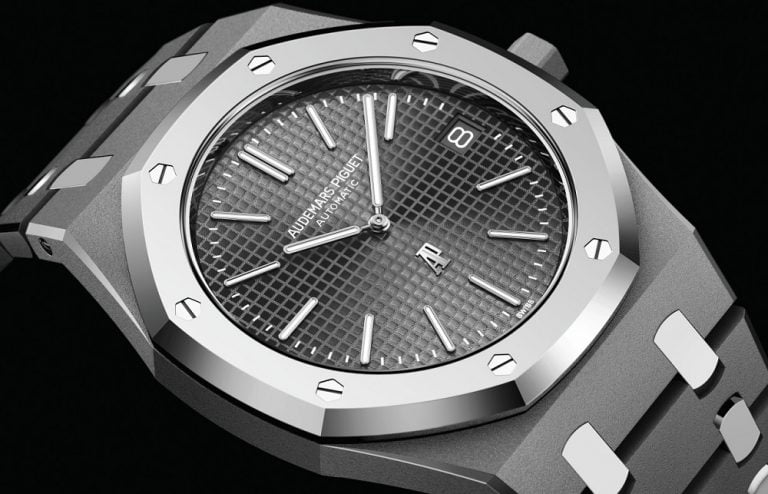 Audemars Piguet Royal Oak Jumbo Extra-Thin Only Watch
Visually, you may be wondering why this would ever make a highlight reel, right? Well, here's why: This reference 15202 is the last of its kind, and the last ever unique piece of the famed reference that will ever come out of AP prior to the model being terminated by the brand. The classic Jumbo Extra-Thin is a lovely watch in every respect, measuring 39mm across and only 8.1mm thick. This variant features a sandblasted titanium case, and a bezel made of bulk metallic glass. This last item is noteworthy as being a rare, expensive, and difficult to produce super material that engineers have only really been dabbling with since the '90s.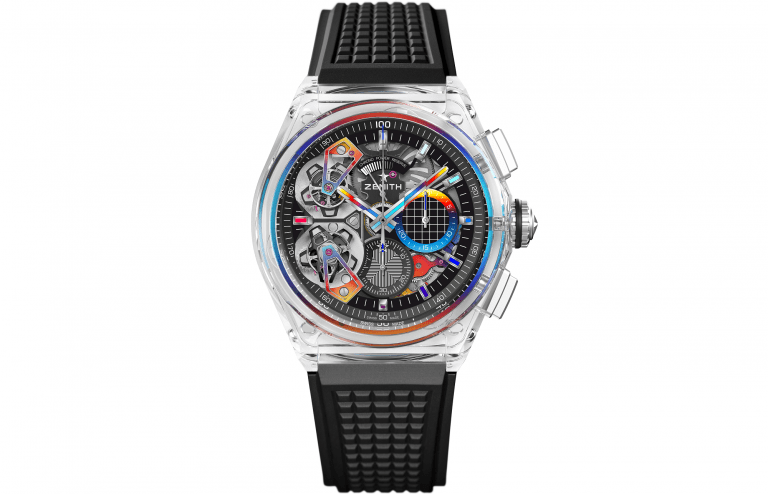 Zenith Defy Double Tourbillon Felipe Pantone Only Watch
Looking for something a little more playful, but also more complicated mechanically? Enter this wild double tourbillon chronograph from Zenith. The caliber has been in the brand's catalog since 2019—a double tourbillon chronograph, with the chronograph balance running at an astounding 50 Hz, which allows the chronograph to measure time at 1/100th of a second. The Pantone collaboration, on the other hand, is more recent, as the brand teamed up with the artist for an initial release in March of this year. For Only Watch, Zenith revisits the outlandish, bold, playful colors of Felipe, mates it with a complex caliber, and fits it all into a full sapphire watch case for good measure.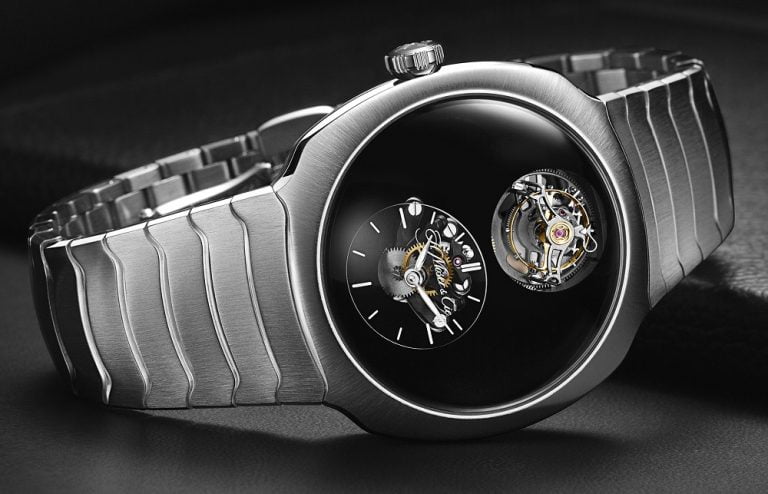 H. Moser & Cie. Streamliner Cylindrical Tourbillon Only Watch
Another mashup of sorts, but one that turns out exceptionally well, this Moser Streamliner Cylindrical Tourbillon is stunning. The Streamliner is Moser's creative take on the flourishing steel sports watch movement that has taken over the watch world over the last few years, and it's a watch that takes on the category in a manner befitting of the brand. Moser is not one for convention or status quo, nor have they ever been. The original Cylindrical Tourbillon from Moser was a collaborative effort from the indie watch superstars at MB&F, but moving the caliber into the Streamliner and setting it against a Vantablack dial makes things so much better. This may be the best Moser watch I've seen in the last 4-5 years, and it's going to make one lucky bidder extremely happy.
All told, there are 54 lots heading for the auction block this year, and much like years past we are expecting several records to be broken. After 8 auctions, Only Watch has raised over 70 million euros for the foundation, and unlike many charity auctions, 99% of proceeds go directly to research efforts to support its foundation.