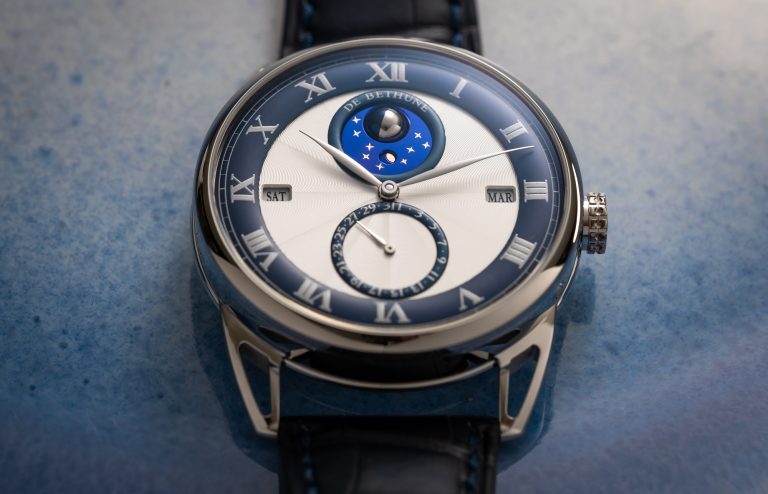 The De Bethune DB25 Perpetual Calendar
The cool-toned watch is the newest addition to the growing DB25 collection
Swiss watchmaker De Bethune is a champion of design novelty, often utilizing experimental case shapes, unusual dial styles, and rich jewel tones as stylistic trademarks. Recent models like the De Bethune Dream Watch 5 "Season 1" and DB25 Starry Varius Aérolite among many others highlight this signature design ethos, with the brand having built a renown around its provocative, often futurist aesthetics.
Leading into the fall, De Bethune introduced its latest in the DB25 Perpetual Calendar. Presenting a more subdued version of the brand's uncommon creativity in aestheticism, the timepiece nonetheless serves as the latest embodiment of the avant-garde watchmaker. The model is also the latest update to the brand's established DB25 collection and furthers its DB25 Perpetual Calendar line, introducing to it an updated colorway and movement.
Like previous DB25 models, the general style of the model takes its inspiration from the shape of drums, with the titanium case featuring a 40mm diameter with open-worked lugs signature to the collection, and measuring 11.3mm tall. A feeling of lightness from the hollowed-out design and case material adds to its charm, with it at once as sporty in its use of titanium as it is elegant in its execution and sleekness.
Within the titanium case sits the gray and blue hand-guilloché patterned dial. Approachable in its configuration, yet expertly executed by its many textures and curves – the display follows previous DB25 models in its style while demonstrating a De Bethune suave specific to the new colorway.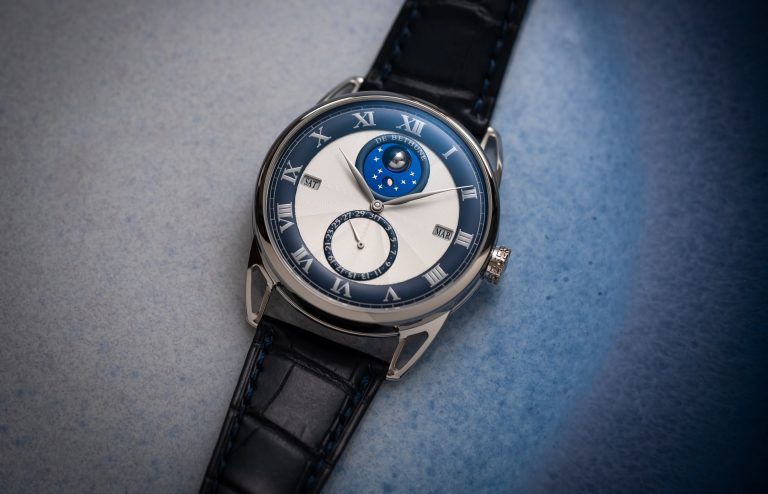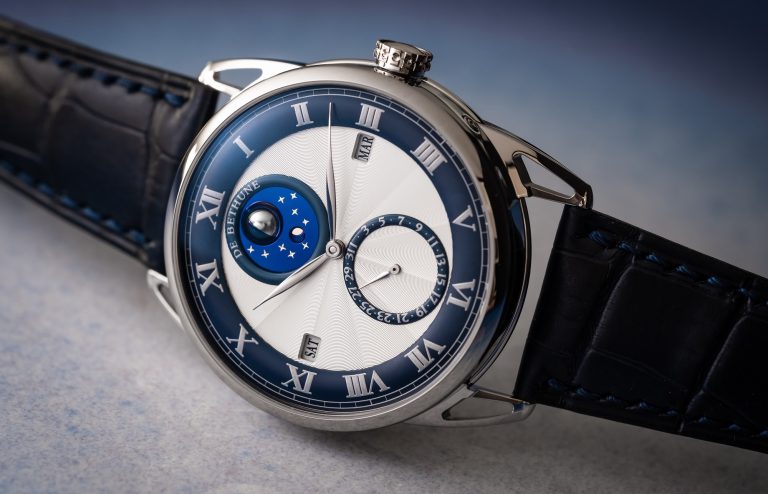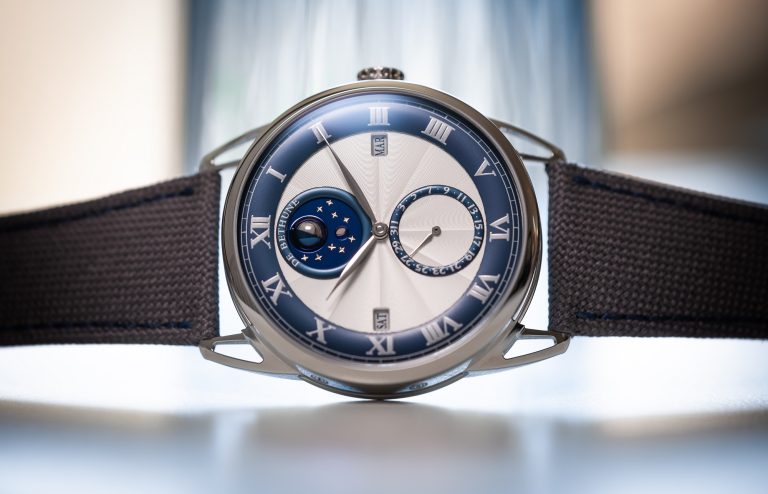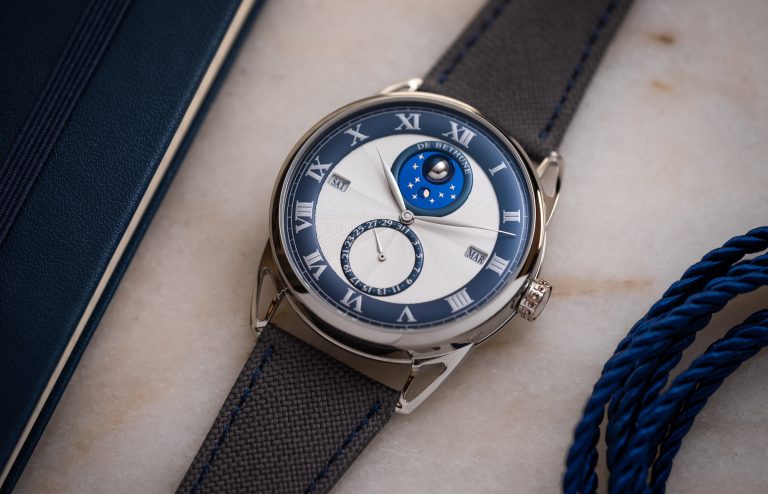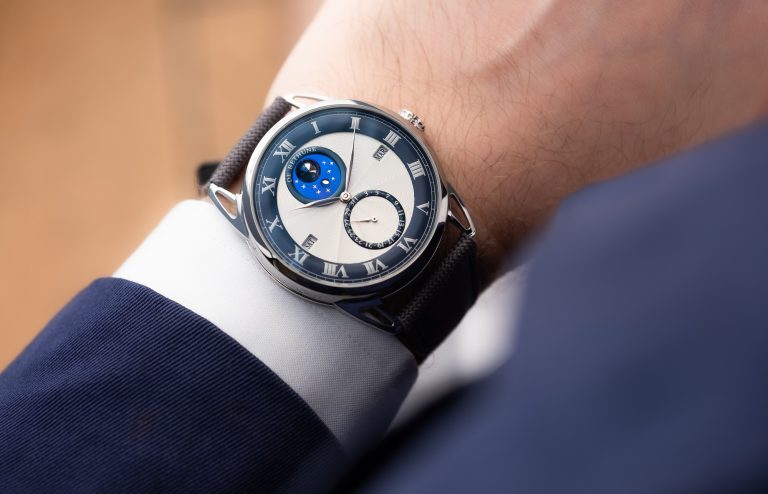 As for the particulars, the dial features a blue outer ring with gray Roman numeral indices, gray-metallic hands, and sub-dials towards the 12 and 6 o'clock positions. The 12 o'clock subdial showcases a leap year and spherical moon phase indication made from palladium and blued steel, while the 6 o'clock subdial indicates the date. Then at the 9 o'clock position there is a window for the day, while on the opposite side an indicator for the month is at work.
Powering the perpetual calendar is De Bethune caliber DB2324V2. Being the "V2" version of the original DB2324 caliber, the self-winding mechanism offers a 5-day power reserve and boasts the "physics and mathematically-driven" approach that De Bethune has applied to improve its mechanics as the brand has matured. The exhibition caseback displays a titanium balance equipped with fine white gold weights around its rims, the feature helping better ensure an updated, precise performance of the movement in comparison to preceding calibers.
The new De Bethune DB25 Perpetual Calendar (ref. DB25QPARS1) is limited in production to fifteen units per year, with the pricing marked at CHF 125,000, or about $129,300 USD.