The handcrafted side of luxury watchmaking
WRITTEN BY JUSTINE MASTINE-FROST
Much has been written about the mechanical side of complicated watchmaking. The complexities of executing new and innovative complications is the kind of thing that excites and inspires watch journalists and enthusiasts around the globe. Meanwhile, as simple as you would think a watch dial can be, there are brands out there whose dramatic handcrafted dials require more skill and hours of labor than the complex caliber it hides from view.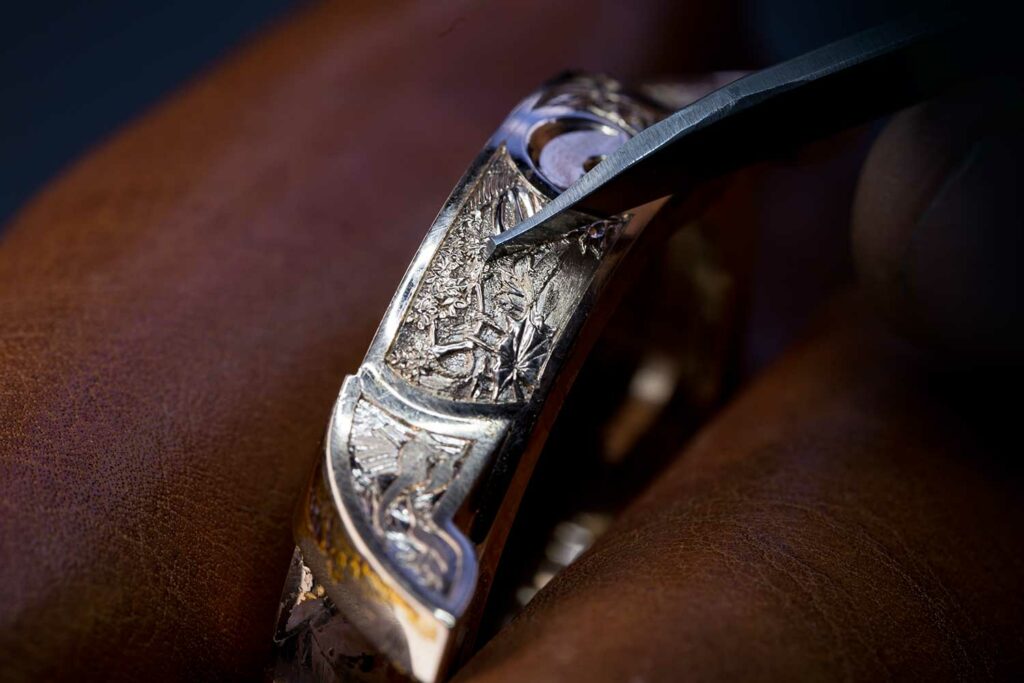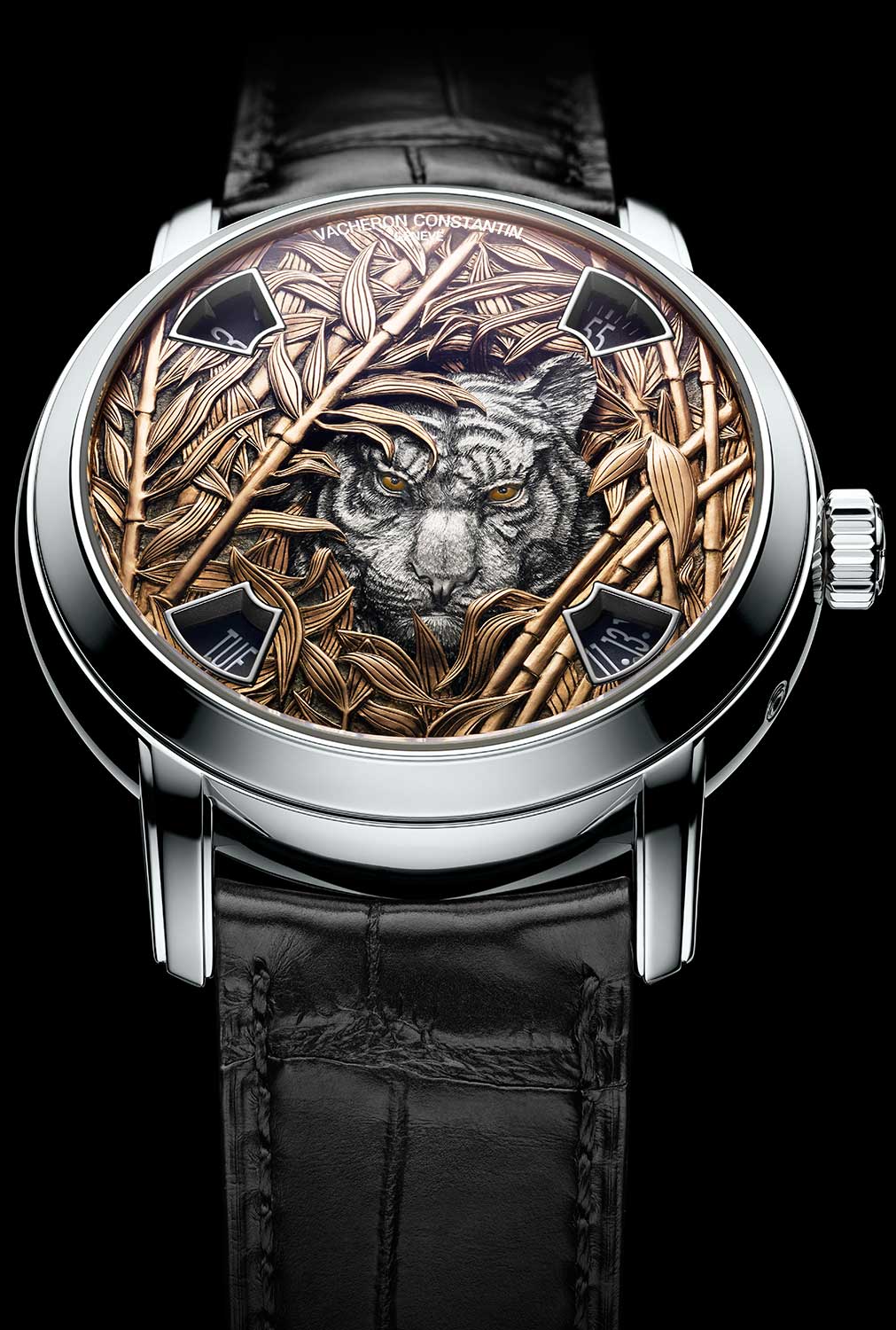 ENGRAVING
Every little gift shop has a basic machine engraver these days, but when it comes to luxury watches, the painstaking detail that can go into a hand-engraved dial is astounding. Vacheron Constantin and Breguet seem to use the technique with the greatest frequency, working either in relief engraving—cutting away at a metal plate to create finely detailed patternwork—or carving multiple three-dimensional forms that when layered create a single cohesive design. Often these engraved pieces are completed using softer metals, including gold and platinum. Only rarely will you ever see engravers working with harder metals such as titanium.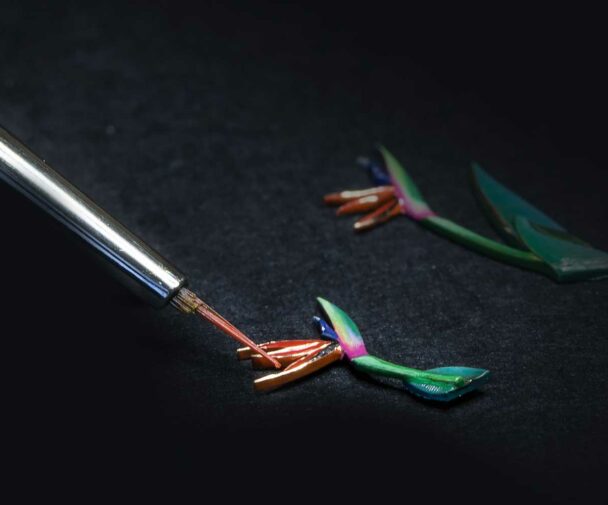 MICROPAINTING
Executing any kind of photorealistic painting is a challenge on a good day, but imagine scaling your canvas down to a 40mm disk? Incredible skill and patience immediately becomes part of the equation, and the most stable of hands. At this scale, magnifying equipment as well as brushes measured by the number of horsehairs they contain enter the picture. The Ateliers D'Art staff of Jaquet Droz are masters in this category, as their collections include a number of models completed in this technique. While some are simpler, with designs painted onto grand feu enamel dials, the brand uses this technique and others on their elaborate Automata pieces.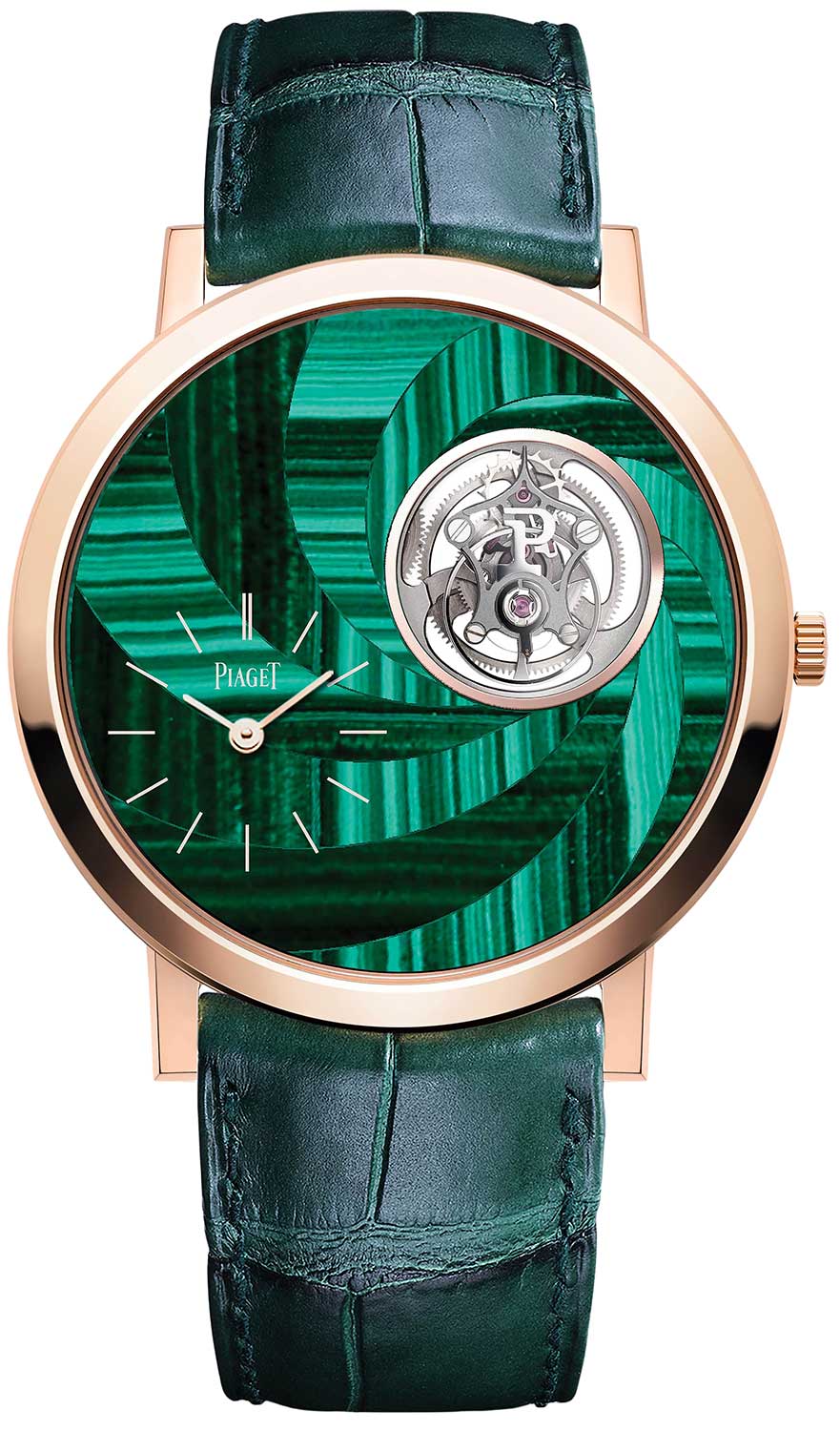 MARQUETRY
Put simply, marquetry is the puzzle craft of dial making. Most often executed using stone or wood, small pieces of material in various hues are cut out to create a cohesive dial design. This past year, Hermes became the first brand to execute a dial using leather marquetry, which worked quite well for their chosen designs. This technique can vary in level of complexity to a seemingly infinite degree. Sometimes things as simple as Piaget's Malachite stone marquetry dial can be incredibly dramatic, while only using 10 separate pieces of stone to create.
ENAMELING
Making even just a standard color enamel dial is a frustrating process all on its own. This is precisely why 90 percent or so of the enamel watch dials on the market are handled by special firms rather than by in-house staff (and also why you don't see a ton of enamel dials on the market). These dials are created by baking thin layer after thin layer of special glass powder on a dial baseplate, typically fired between 800 and 1,200 degrees Celsius. Because of the firing process, these dials are susceptible to failure, and even companies that specialize in the technique expect an approximate failure rate of 50 percent during the enameling process.
CLOISSONÉ ENAMELING
The closest parallel to cloissoné enameling that exists in other crafts must be stained glass, though in dial making this process is much more delicate. Tiny gold wires make up the barriers between each colored section on a dial, and should there be more enamel on one side of the wire, the expansion will cause it to shift, scrapping the dial entirely. It's not a commonly used technique for this reason, though the enamelists at Patek Philippe have issued some fantastic examples in recent years.
Those mastering these five techniques are few and far between. Unlike many practices in watchmaking, these skills can't simply be industrialized, so the artistic side of luxury watchmaking results in rare handcrafts enjoyed for generations.