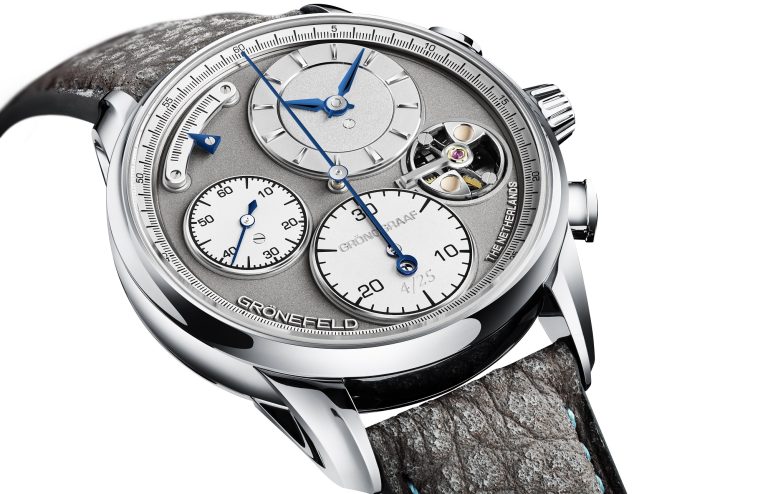 Grönefeld: Back to Innovating with its 1st Chronograph
The 1941 Grönograaf is the latest addition to the Grönefeld collection of special complication watches
Bart and Tim Grönefeld, perhaps better known as the Horological Brothers, are the team behind their namesake brand, Grönefeld. The brothers have been producing specialized complications with Grönefeld since 2008, ever since gaining a reputation as a duo never known to shy away from experimentation. Most recently joining the Grönefeld lineup is the brand's first-ever chronograph, the 1941 Grönograaf. Beyond a simple date indicator, chronographs are often considered the most common complication to see on a watch, and now the 1941 Grönograaf is here with a reimagined version of the familiar function.
The dial of Grönefeld's first chronograph is effectively a collection of different sized registers, the various scales composed in three dimensions alongside an outer minute ring and open-heart window. There is a subdial for regular timekeeping towards one o'clock, an expansive 30-minute chronograph counter towards six o'clock, and a running seconds counter towards nine o'clock. Furthermore, an elongated power reserve indicator is placed in an unusual shape towards the top left of the display and an extra-long, thin hand serves as the watch's chronograph seconds counter.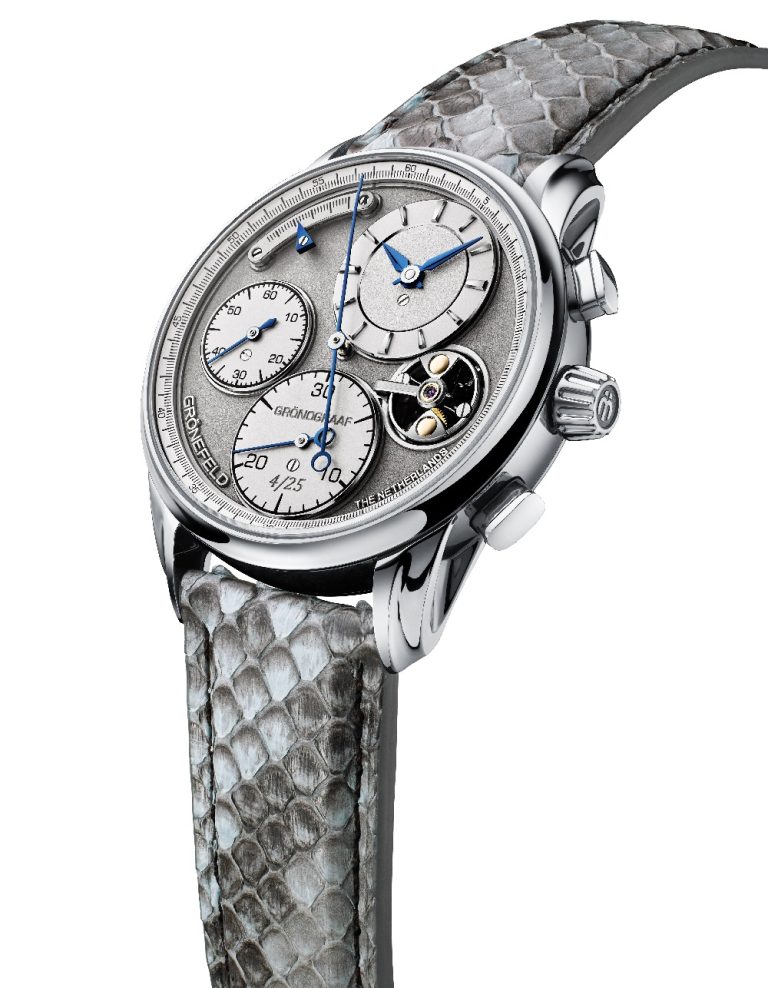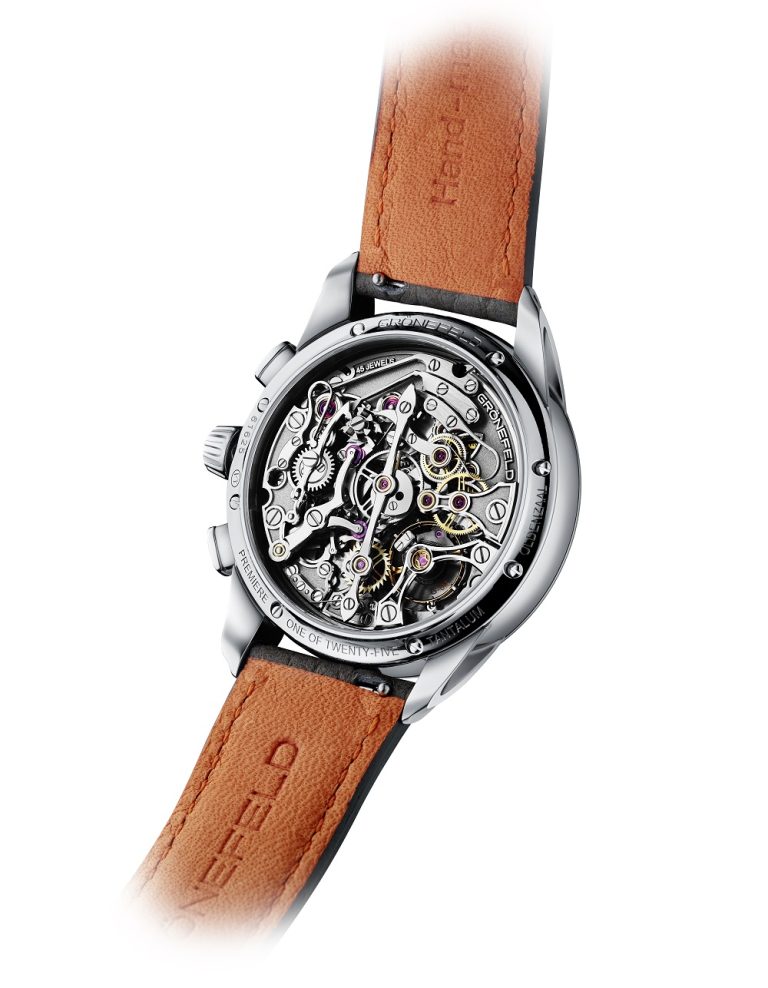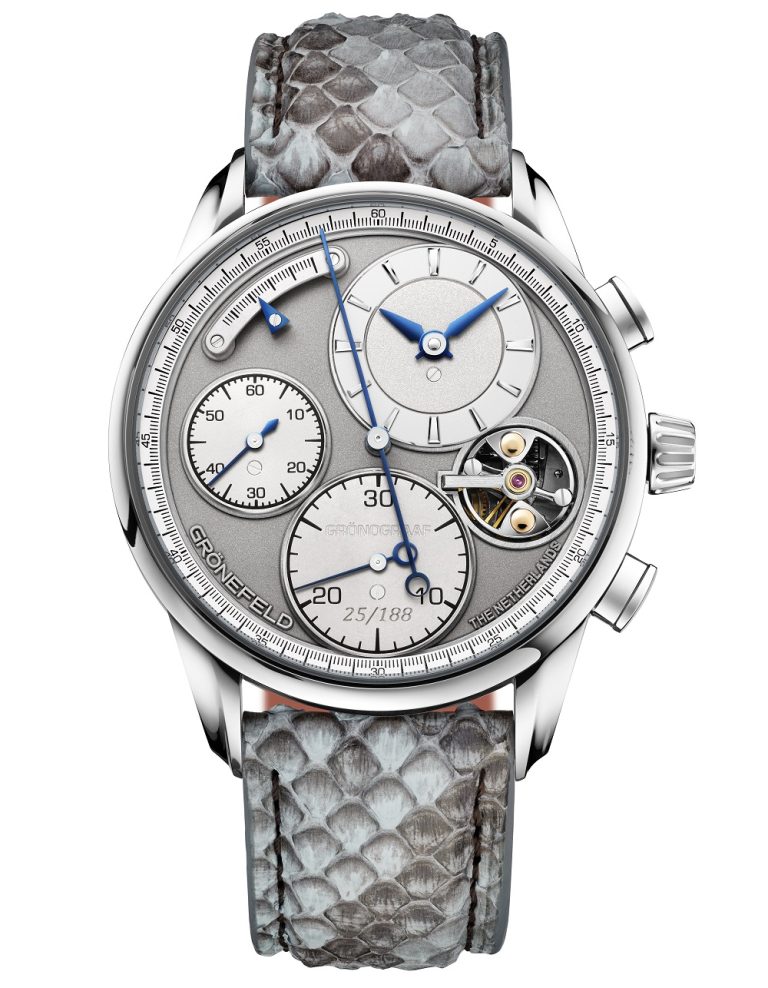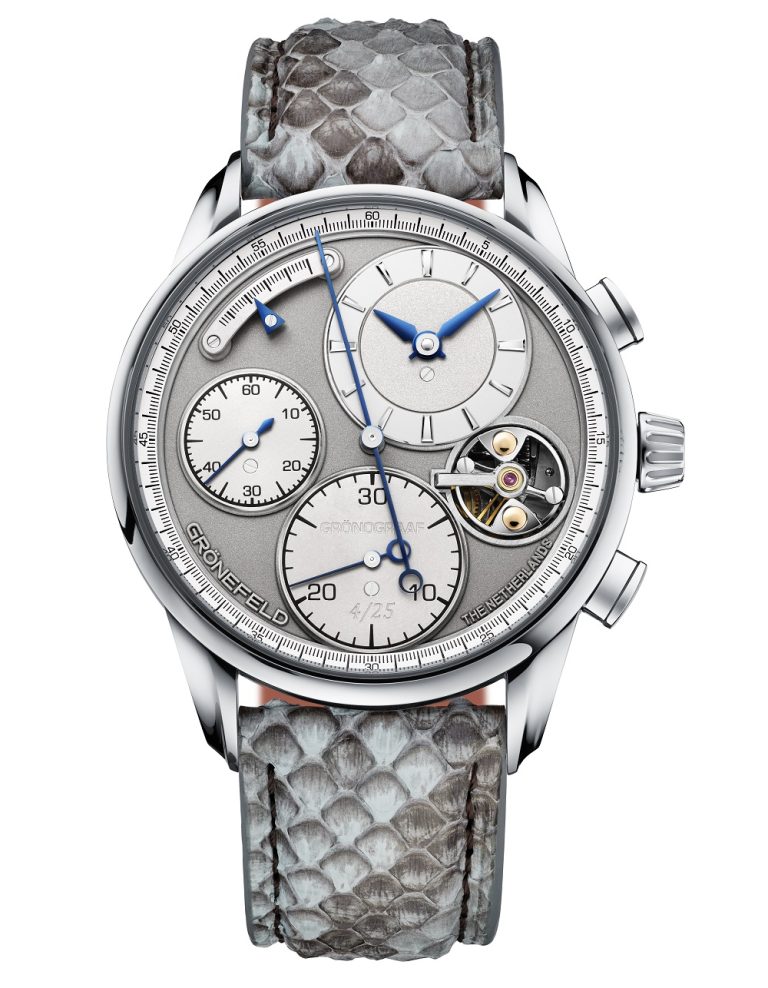 Below the running time scale is the aforementioned open heart of the dial, with the chronograph's centrifugal regulator on display. This mechanical feature serves to better control the speed at which the movement resets the hands, in-effect representing a novel solution by Grönefeld for a familiar issue with chronographs.
Grönefeld is producing this limited edition 1941 Grönograaf model in both common steel as well as a highly exclusive tantalum material. Both versions are 40mm in diameter and wear 11.3mm high on the wrist, with the silhouette of the case featuring a subtly avant-garde appearance and signed with the Horological Brothers logo on its crown. Inside, the caliber G-04 powers the chronograph, the mechanism featuring a configuration of column-wheel and lateral coupling– a combination synonymous with high-end watchmaking. The hand-wound caliber features a 53-hour power reserve and a flat sapphire exhibition caseback to display its innovative mechanics and fine finishing.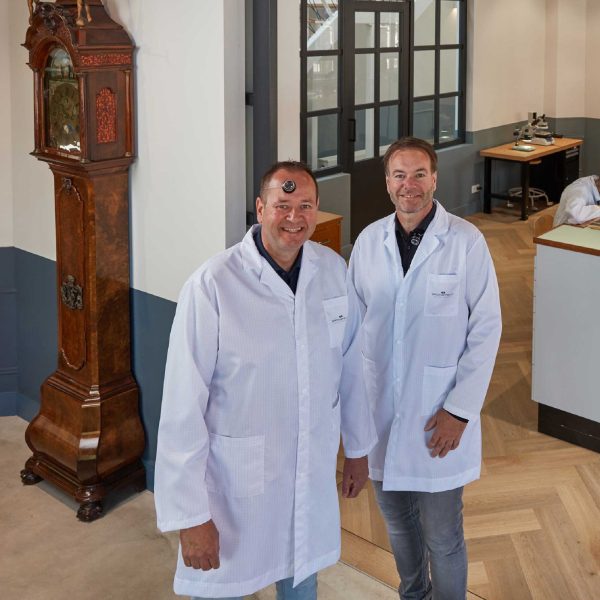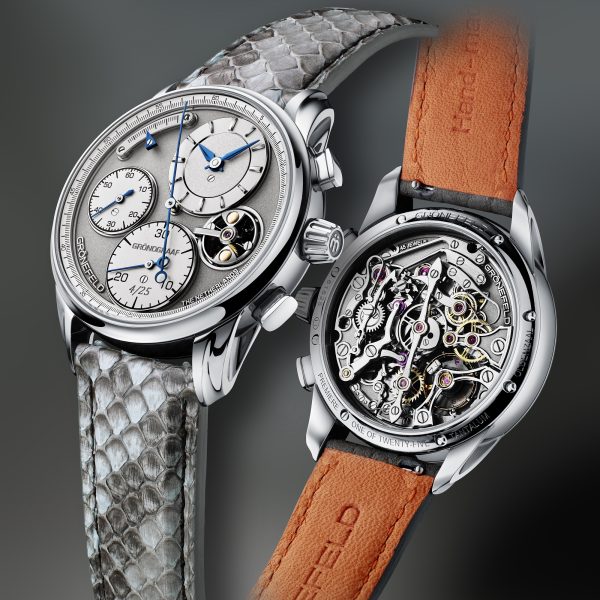 The Grönefeld 1941 Grönograaf is being launched as a limited-edition release, with 188 pieces to be produced in steel and retailing for €155,000 (approximately $157,000 USD), and 25 pieces to be executed in tantalum and set to retail for €165,000 (approximately $168,000 USD). But be forewarned, the brand has already stopped taking orders for the model, citing an "overwhelming amount of reservations" on its website, so it may be worth reaching out to the brand directly for inquiry if you wish to add this to your collection.