The allure of the Oris Aquis "Upcycle"
WRITTEN BY Barbara Palumbo
IMAGERY COURTESY OF Oris SA Hölstein
The proverb "One man's trash is another man's treasure" took on an entirely different meaning this past August when Oris introduced their Aquis Date "Upcycle" watch. More on the reason why a little later in this article, but first, a quick history on the brand.
Founded in 1904 in the Swiss-German town of Hölstein, and named after a waterway near where the watches were first produced, Oris timepieces are still manufactured in Switzerland. However, their focus on sustainability and the environment has shifted from the days when alarm clocks were what was keeping their business afloat.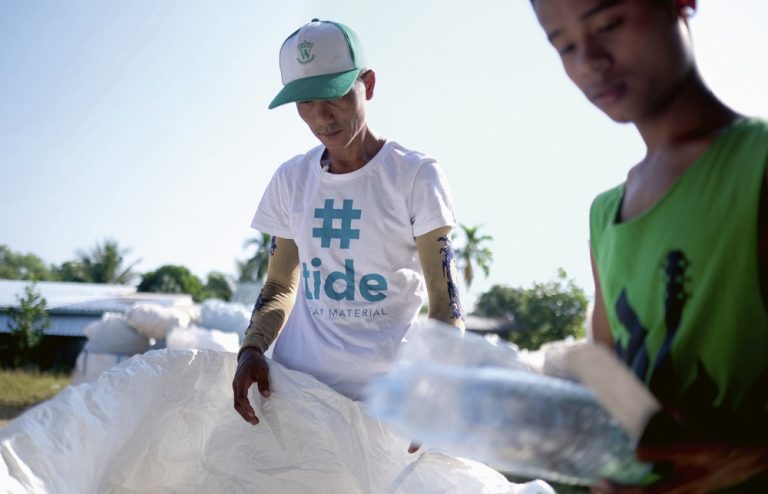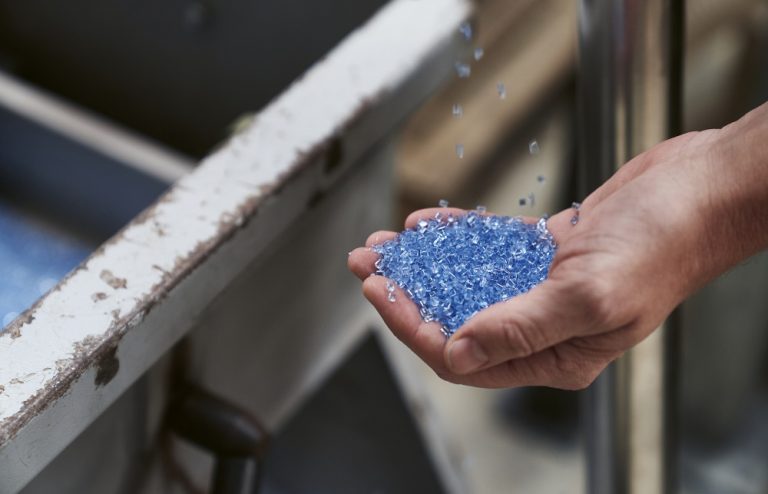 On August 30th of this year, Oris announced they were going the "climate neutral" route, but the brand realized that making a statement with that much impact had to go beyond using mere words. For the last ten years, Oris has moved mountains in order to make positive environmental changes within their company. Changes include, but are not limited to, offering straps crafted from recycled PET (polyethylene terephthalate) plastics as well as using ethically-sourced leathers for straps, watch boxes made from ocean algae or recycled paper, and watch parts manufactured using recycled materials – which brings us to the subject of this article.
Every Oris Aquis Date "Upcycle" watch stands alone in its uniqueness, and this one has been released in two different versions and sizes. The dials – each crafted individually using recycled PET plastic gathered during ocean cleanups – are alive with colors such as bright red, turquoise, varying shades of green, and more. Whether the dials are affixed to the 41.5mm version or on the 36.5mm version, they pop in a way that few watch dials do. This has caused watch enthusiasts and retailers to celebrate their individuality, as well as the fact that the watches and their brand stands for something more.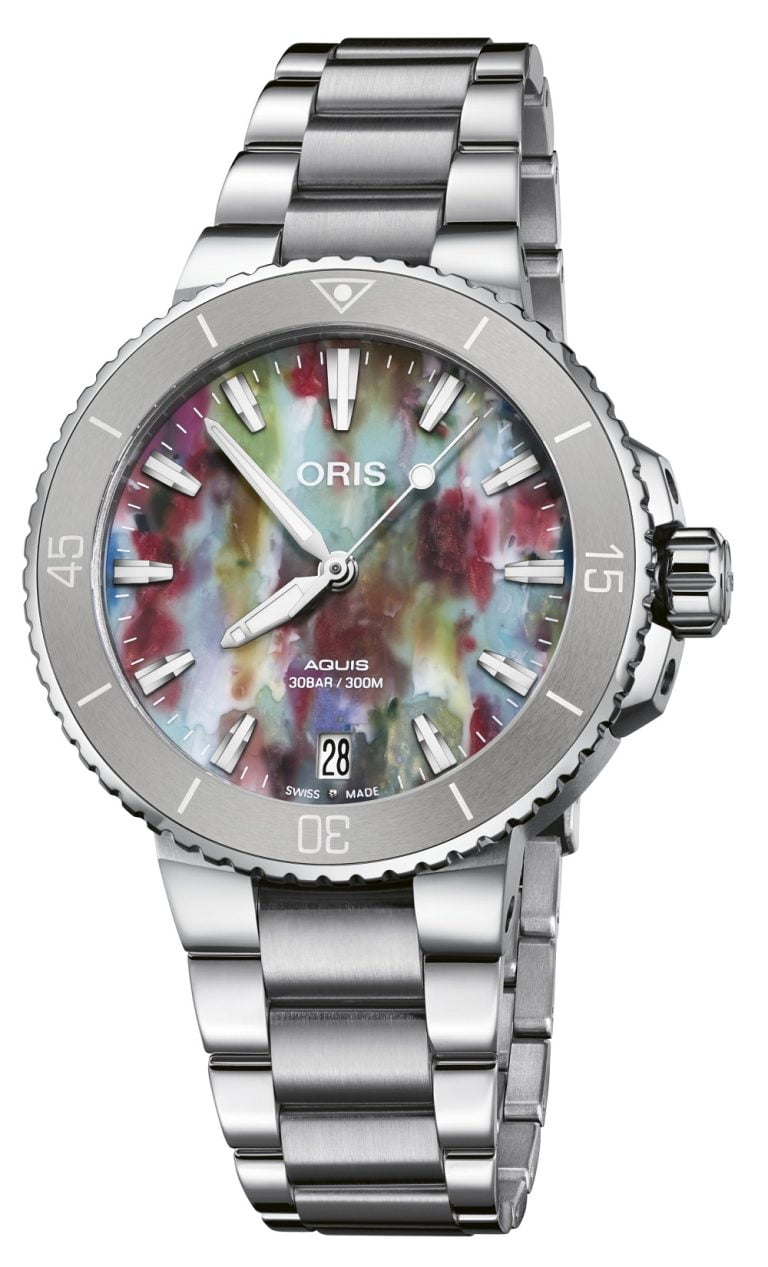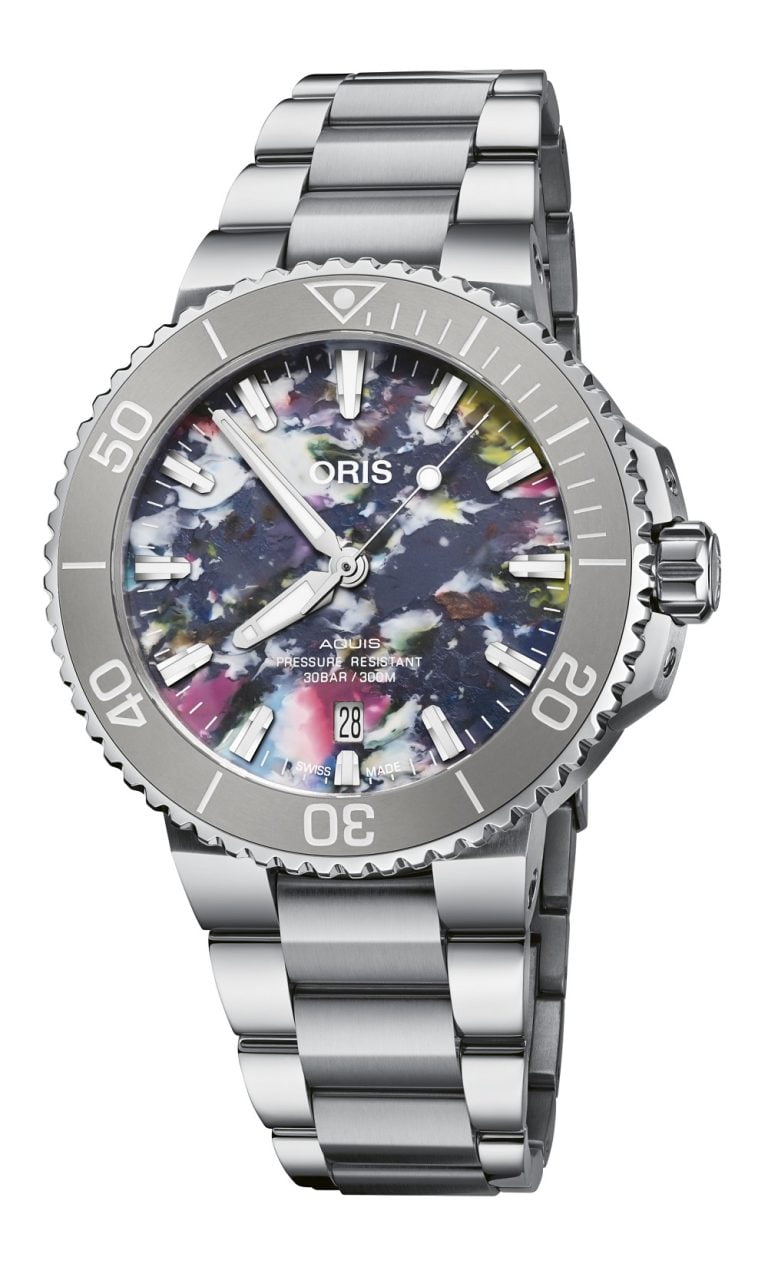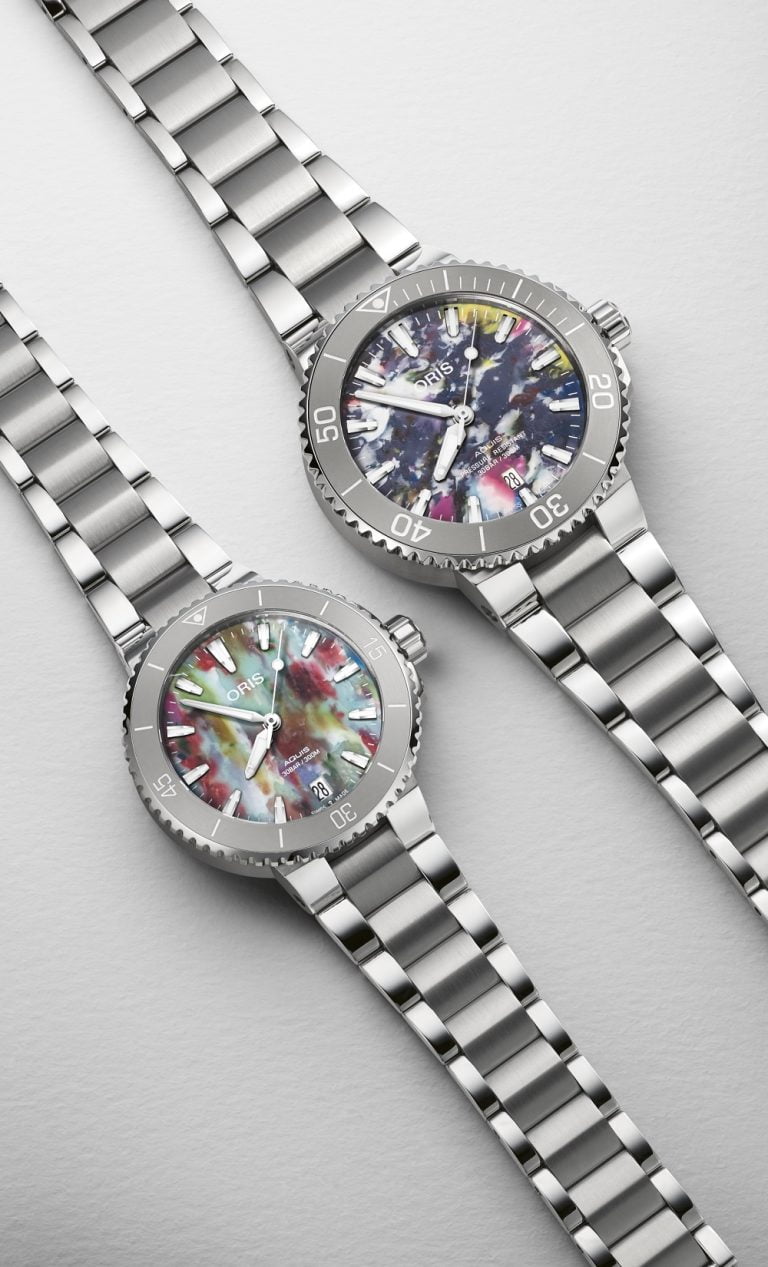 "Buyers find the watches stunningly beautiful," stated Oris North American CEO V.J. Geronimo when asked what the reaction to these watches has been since their release. "Each one is unique, which consumers really enjoy, and the colors are amazing. But aside from that, the idea of what goes into making it allows people the opportunity to make a real statement with their watch. Many consumers identify with the plastic problem facing the oceans and this gives them a unique way to show that we can all do our part. Those buying luxury watches are often the ones with the means to help make a difference, and to get people thinking about what they can do in their daily lives that is what it is all about."
The Oris Aquis Date "Upcycle" is accompanied by a stainless-steel case and bracelet and contains an automatic winding date movement with a 38-hour power reserve, sapphire domed crystal with anti-reflective coating, stainless steel screw-in security crown, ceramic minutes scale top ring, and is water resistant to 30 bar. Both the 41.5mm and the 36.5mm versions currently sell for USD 2,300.