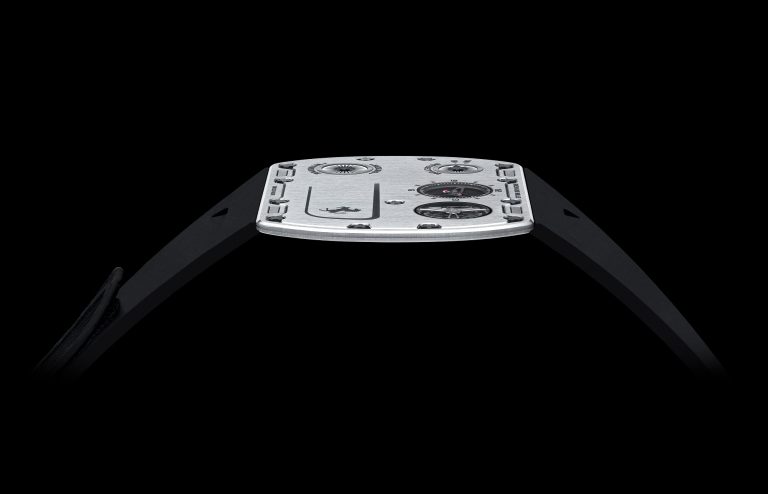 Impossibly Thin, Impeccably Tuned: The RM UP-01 Ferrari
Richard Mille, Ferrari, and Audemars Piguet accelerate haute horology
When Richard Mille and Ferrari join forces, fans know to expect nothing less than excellence from the two industry-respective powerhouses. Driven by a shared passion for creating record-breaking, never-before seen, aesthetically pleasing innovations, Richard Mille and Ferrari know that the sky is the limit when working together.
The partnership first began in 2021 and is now being celebrated with a new collaborative release. Taking a novel approach to watch mechanics, the visionary companies have come together to create the paper-thin RM UP-01 Ferrari timepiece. However, Ferrari wasn't the only luxury brand to partner with Richard Mille on this release. Fellow watch world titan, Audemars Piguet's Le Locke expert engineers' hands aid in the design as well.
The manually-winding ultra-flat timepiece measures 1.75 millimeters thick – making this chronological creation the world's thinnest timepiece. Richard Mille's release has usurped this title from Piaget's previously reigning 2mm Altiplano Ultimate Concept, unveiled earlier this year. Despite the extremely slender design of the RM UP-01, the record-breaking release still retains and meets all of Richard Mille's validation requirements, standard across all the Maison's releases.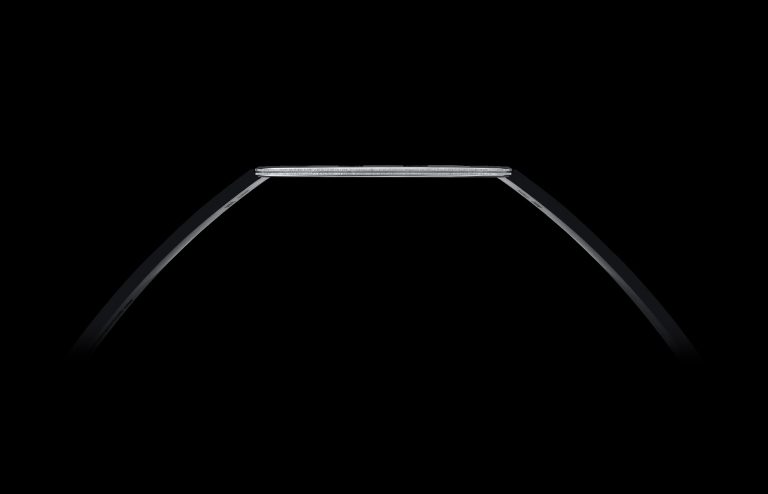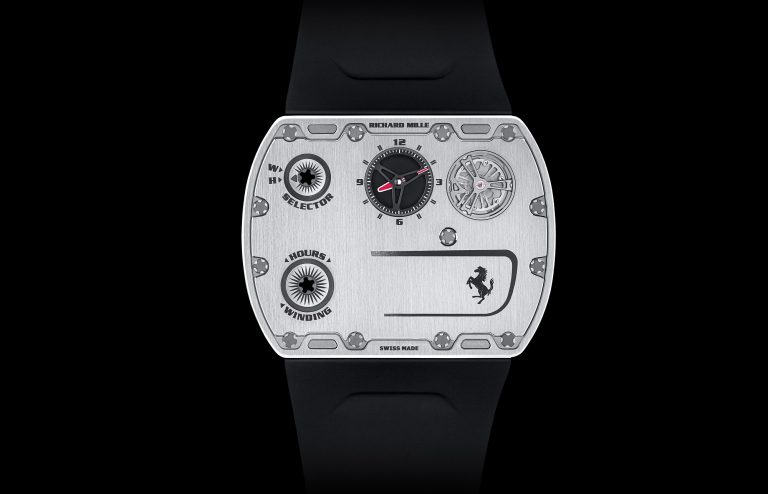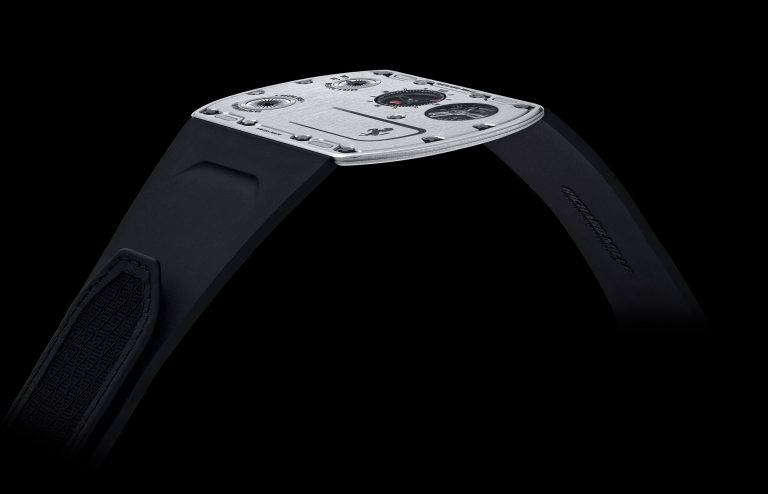 The RM UP-01 reinvents traditional watch architecture by ridding of a movement with superimposed gears and hands; instead opting to distribute the elements across a broader, flatter surface area. Conceptualized over 6,000 hours of development and lab testing, this futuristic form challenges traditional watch design with its accelerated style.
This is where Audemars Piguet's Le Locke engineers come in, working with Richard Mille to develop and patent the RM UP-01 Ultraflat escapement with a variable-inertia balance wheel in titanium.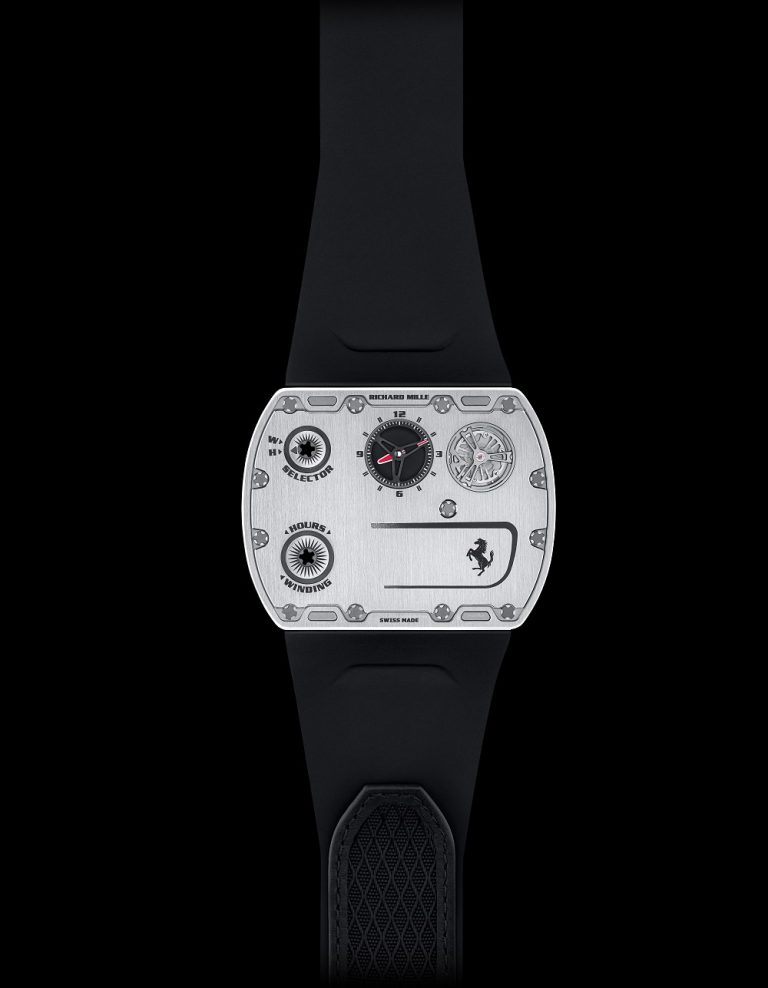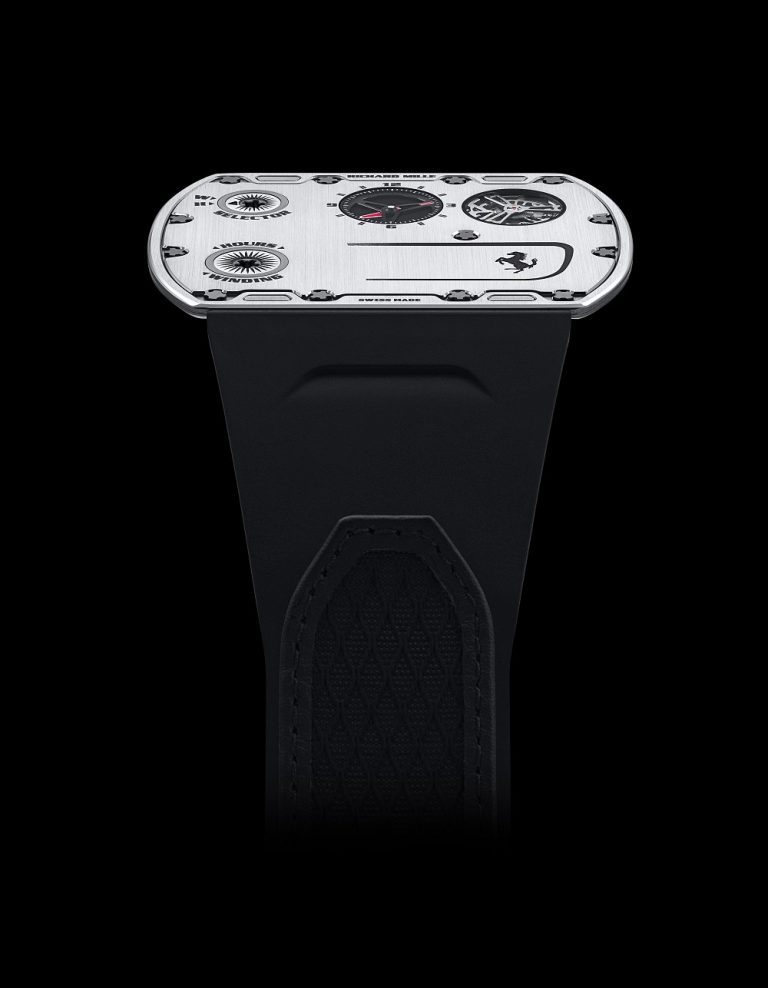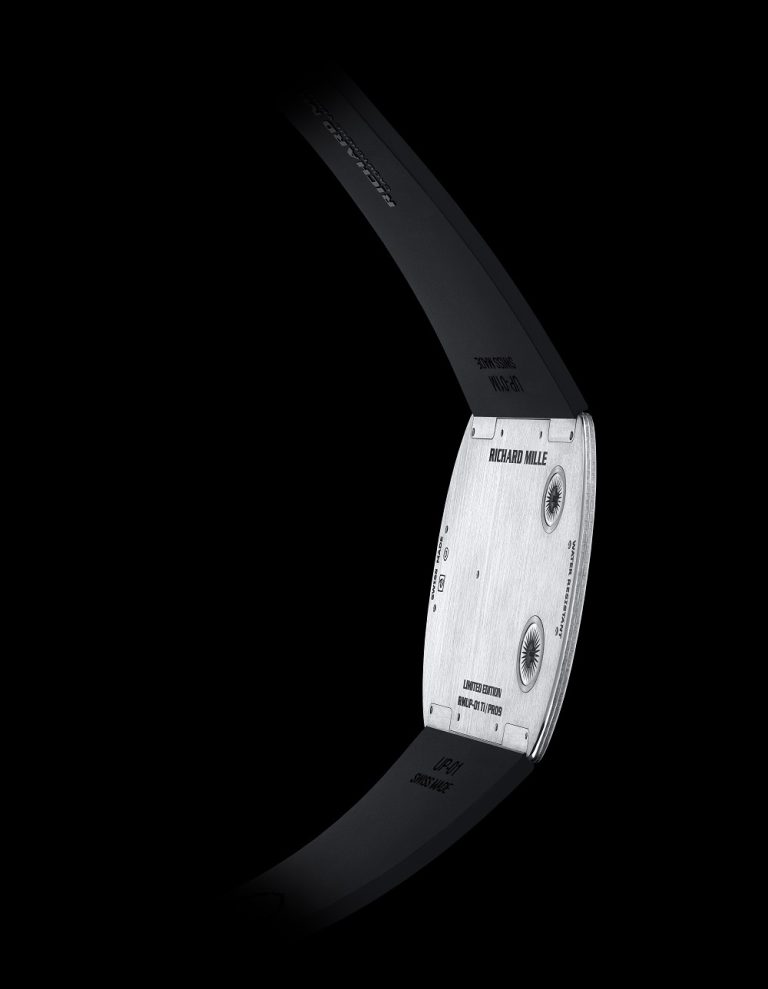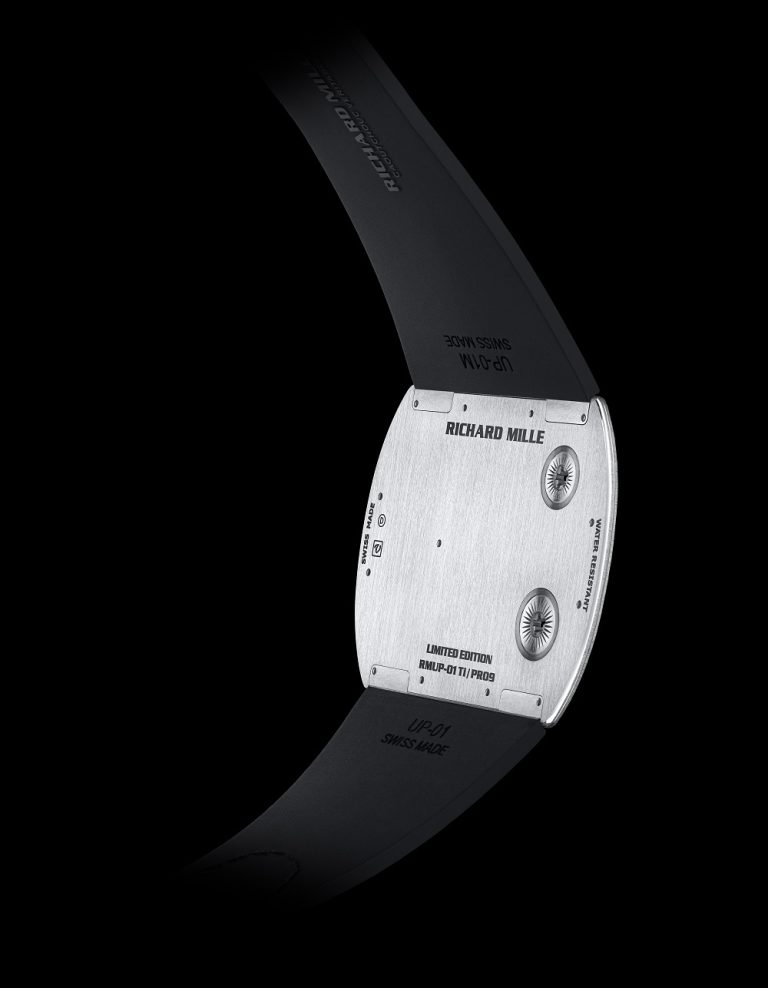 As opposed to traditional Swiss anchor escapements, this innovative structure aids in reducing the calibre's thickness while still granting the same level of security. By removing the dart and the safety roller from the escapement, the escapement positions the banking function directly on the fork, reducing the anchor's height.
The watch's movement and the case work in symbiotic unison to ensure the necessary rigidity and shock-protected function of each other. Furthermore, the watch's baseplate and bridges are 90% constructed from grade 5 titanium, which provides biocompatibility, corrosion-resistance, and long-lasting wear.
The RM UP-01 will be manufactured in a limited edition of 150 pieces, priced at a jaw-dropping $1.888 million each.