Four Key Timekeeping Sponsors of Formula One
Written by Justin Mastine-Frost
If there's one industry that's best suited to partnerships with the watchmaking industry, it's racing. Whether we're talking marathons, downhill skiing, or the world of motorsport, we're talking about a space where timekeeping is everything. The first chronograph that was commercially marketed and sold for racing was developed by Nicolas Mathieu Rieussec, watchmaker of the French King Louis XVII. The commission first came from the king, as he wanted a device with which he could use to record lap times for his racing horses. Granted this was a large unit in a box, rather than a wristwatch. That came in 1913 from Longines, and shortly after in 1923, Breitling developed the first chronograph wristwatch with separate start/stop pushers as is the standard practice to this day.

For decades, nigh a century, watch brands have sponsored all sorts of racing organizations and events, but at present, no relationship is more consistent than the link between watchmaking and F1. Given the enthusiast demographic, and the huge money that makes the gears of Formula One keep moving (Running an F1 team costs over $250M per year, and the organization netted over $25M per race in the 2019 season), luxury watch brands view F1 as a prime watch buying audience. As it stands, 5 luxury brands stand at the top of Formula One Sponsorship.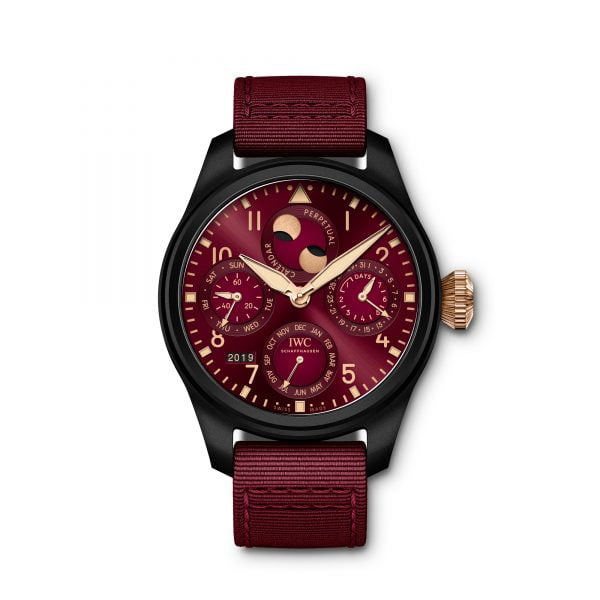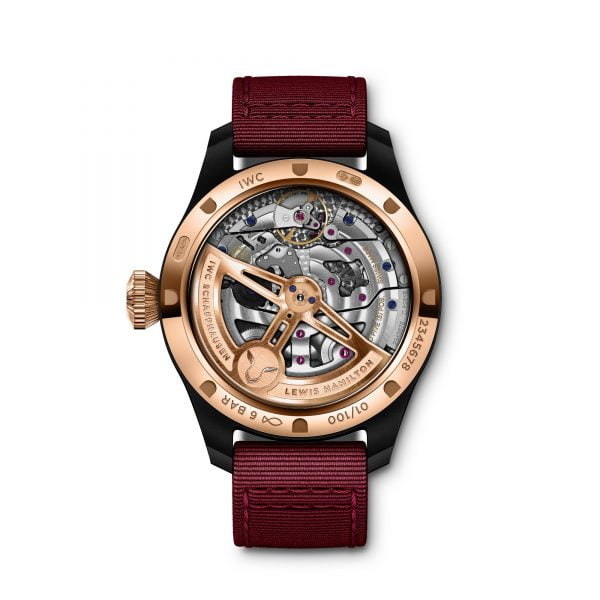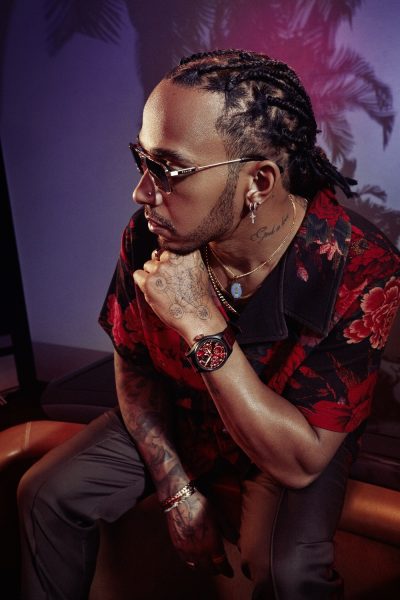 How can we not start at the top, with the Mercedes F1 sponsor for 8 years and counting, whose watches have frequently graced the wrist of Lewis Hamilton. In 2019, IWC actually let Hamilton have hands in the design of a limited edition Big Pilot Perpetual Calendar that bears his name, and the result is quite spectacular. A burgundy dial and black ceramic case are contrasted by rose gold indices hands, and large rose gold winding crown. Its strap? Textile in burgundy to match the dial, of course. Much like an F1 car, this IWC is by no means all show and no go, as it's powered by an in-house manufacture self-winding caliber with a massive power reserve of 168 hours (or 7 days). The catch? At 46mm across, you're going to need pretty big wrists to pull this one off.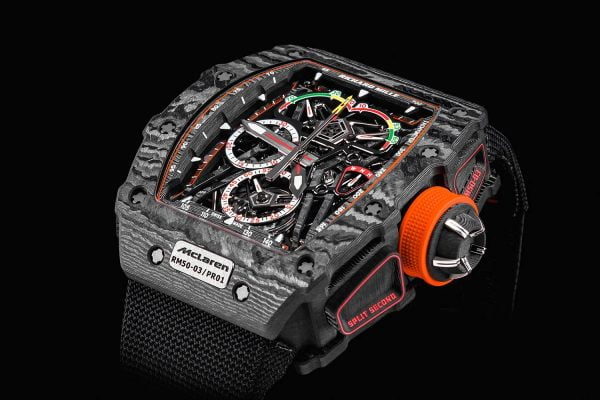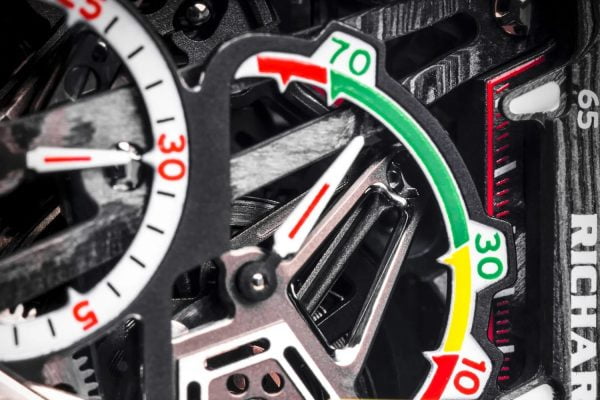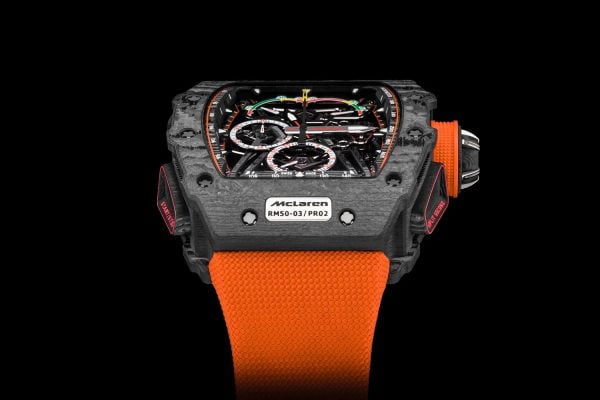 Richard Mille – McLaren Then, Ferrari Now
This is an interesting scenario, as Richard Mille sponsored a handful of different teams over the years, until announcing a 10-year partnership with McLaren Honda in 2016. Said partnership led to the launch of the brand's first almost million-dollar watch (The Richard Mille RM 50-03 Tourbillon Split-Seconds Chronograph, priced at $980,000). What's interesting here is that 5 years in it seems that partnership is dead in the water. You see, Ferrari recently announced that it was ending its relationship with Hublot, and in its place came the announcement that Richard Mille is the new Ferrari F1 sponsor. We've yet to see a limited edition watch birthed from this partnership, but it's safe to say that it'll break soon.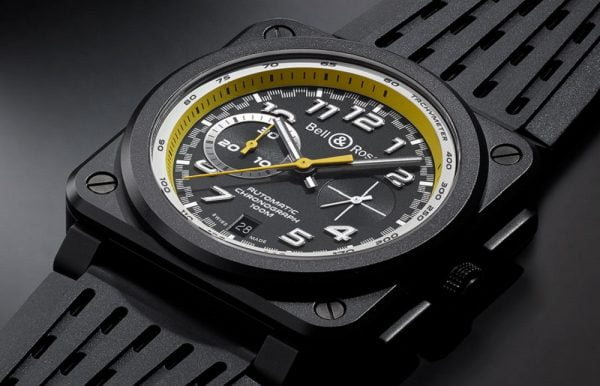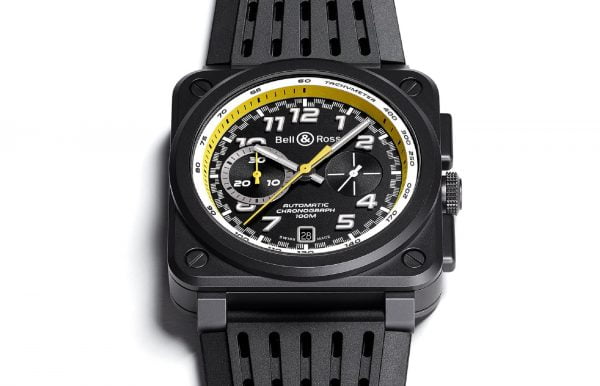 Bell & Ross – Renault (Alpine)
After seeing Richard Mille make an exit from McLaren sponsorship after 5 years, we did a bit of a cross-reference on Bell & Ross and the Alpine F1 team (rebranded Renault) before putting this together. It would seem the collaboration is still on, and we are to expect yet another series of F1-focused watches from Bell & Ross in 2021. This might be music to the ears of Bell & Ross designers, who for the last 5 years were limited to a simple black and yellow color palette for the Renault editions.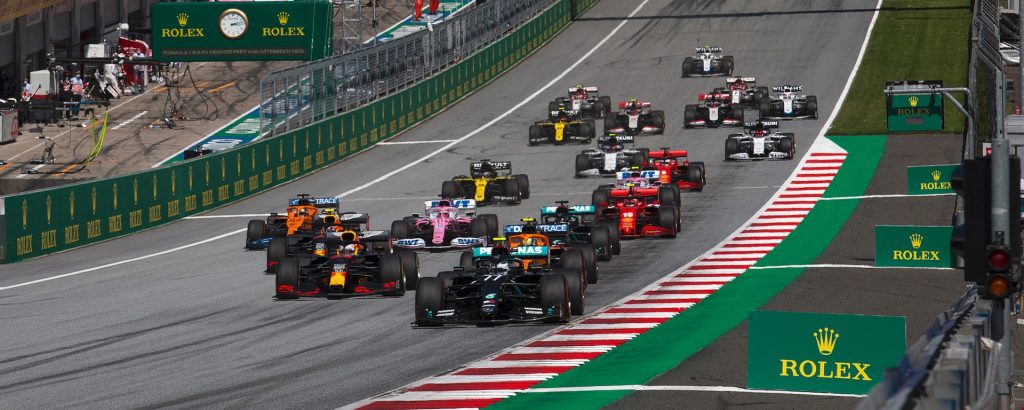 Rolex – F1 Official Timekeeper
Alongside long-standing sponsorship of the Rolex 24h of Datona, the 24h of Le Mans, the FIA World Endurance Championship, and others, Rolex has held position as the Global Partner and Official Timepiece of F1 since 2013. What's most interesting about this partnership is that Rolex does not make limited editions or F1 branded watches of any sort, unlike every other brand to ever sponsor a racing event. It's a very Rolex sort of move, as limited editions aren't really their thing in the first place. The closest they ever get is that historically, a Rolex Daytona is gifted to the winner of the 24h of Daytona. For those truly obsessed with motorsport, it's worth keeping an eye on the auction circuit, as these winning watches will come up for sale on rare occasions.


As with any other sort of sponsorship/partnerships, these sort of relationships ebb and flow like the tides, and with the racing season just kicking off and most of the races remaining, it will be interesting to see who pairs up, who jumps ship, and who rolls out a series of limited-edition watches in 2021.