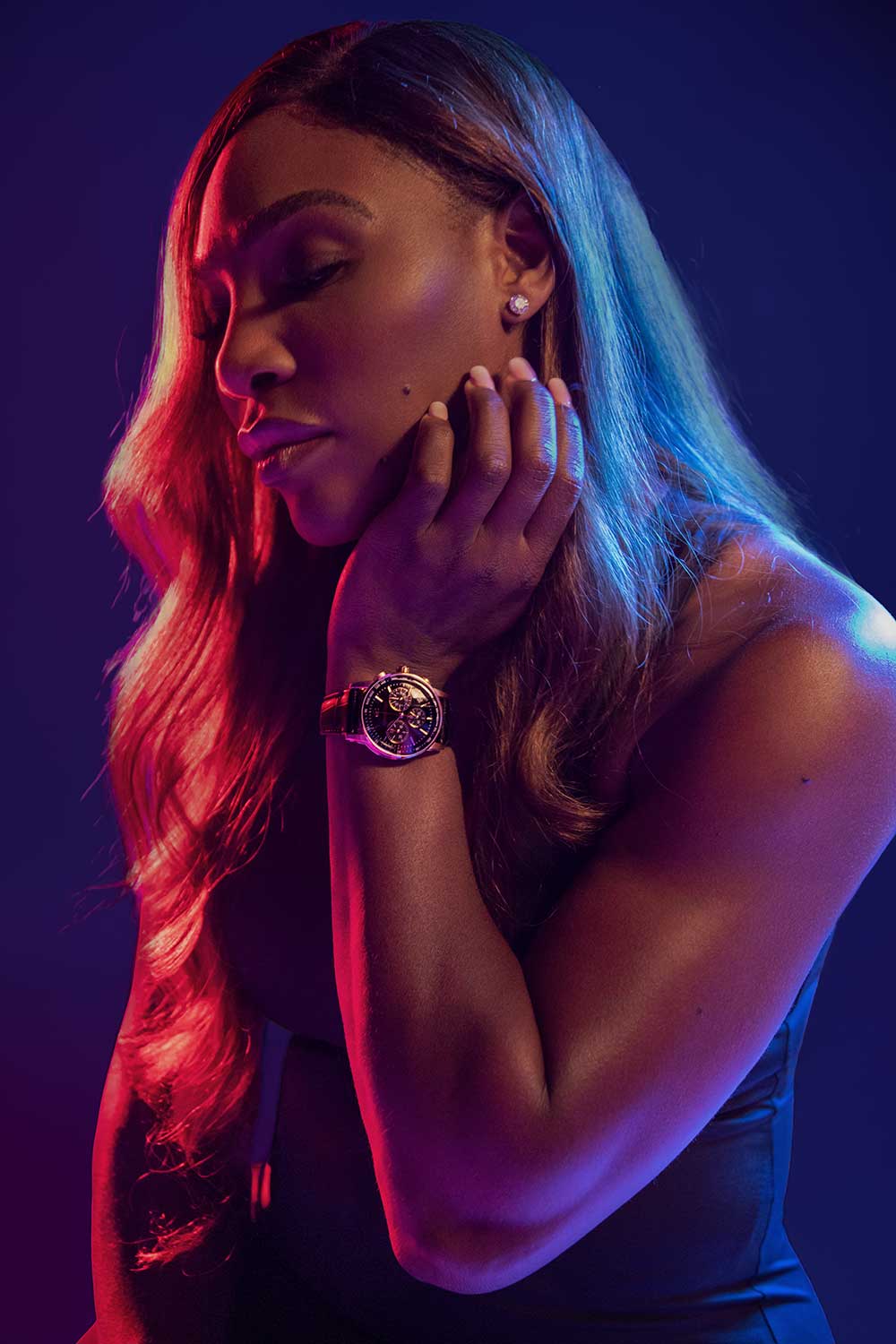 During the four-hour and 50-minute epic that was this year's U.S. Open men's final, the many ritualistic tendencies of Rafael Nadal were on display for all to see — from the number of times he bounces a ball before his serve, to the twitching adjustments to his clothing and hair. Many have accused Nadal of delay tactics through such antics. And during the final he was penalized for not serving before the serve clock reached zero.
But along with such supposed timewasting, there's also an item of timekeeping that has become part of the full Nadal package: a $725,000 Richard Mille watch, which remained on his wrist throughout the match and has become somewhat of a lucky charm for the Spaniard. The bold RM27-03 model watch was quite difficult for the cameras to miss. Across the court, Nadal's opponent, Daniil Medvedev, has also recently announced a partnership with watchmaker Bovet 1822.
Of course, watches and their association with tennis is nothing new. In 2017, for example, it was reported that more than $2.5 million's worth of timepieces were seen being worn by players throughout Wimbledon. At this year's U.S. Open, Serena Williams wore an Audemars Piguets timepiece during play; Naomi Osaka, the 2018 champion, wore a Citizen Eco-Drive Bluetooth watch; and the likes of Grigor Dimitrov, Milos Raonic, Roger Federer and Caroline Wozniacki are all brand ambassadors for tournament sponsor Rolex. Once they're off the court, bam, on goes the watch.
But why? How come, in a sport that doesn't rely on timekeeping — unlike, say, soccer or basketball — watch sponsorship makes so much sense?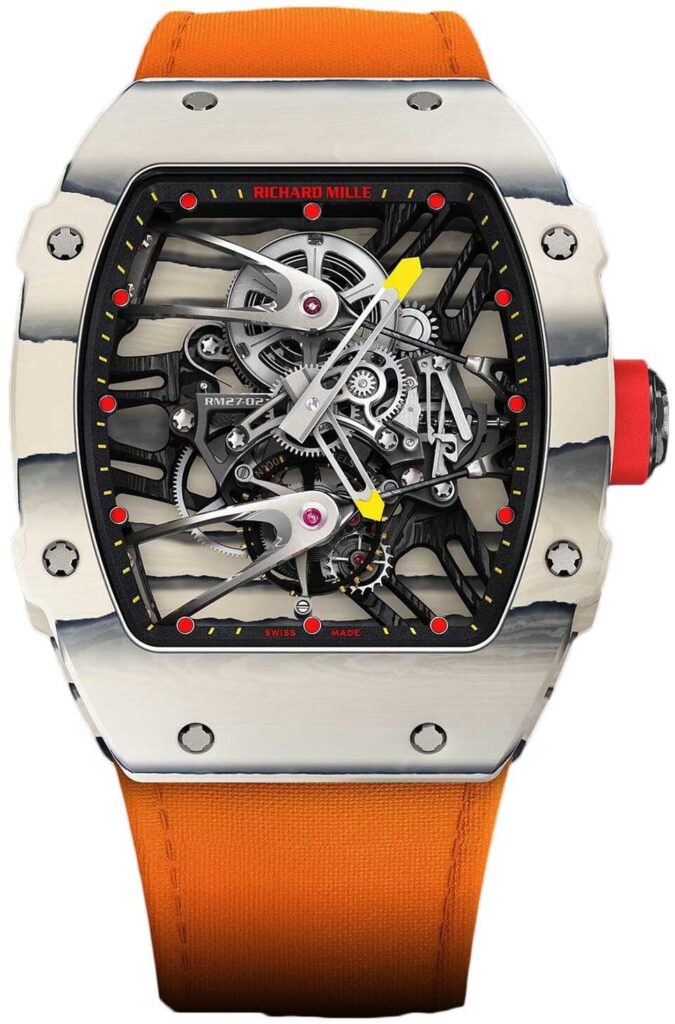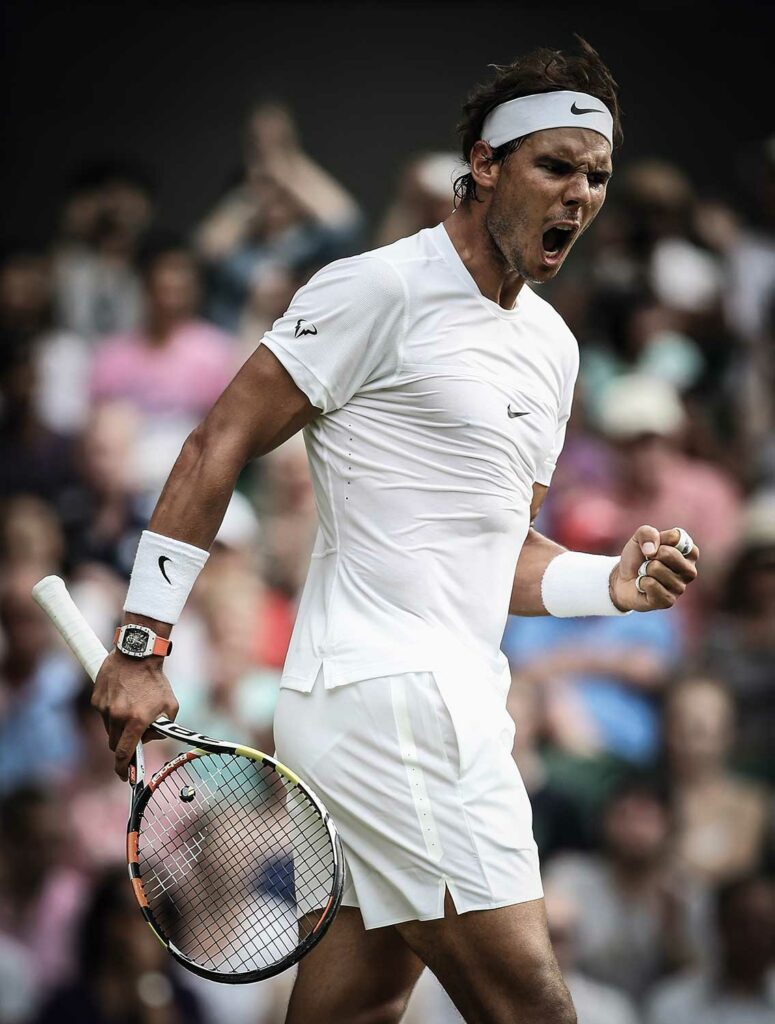 EQ Magazine first asked Erich Breitenmoser, a consultant who has specialized in watch sponsorship in tennis for the past 25 years, working with companies like Rado, Omega and Longines. Breitenmoser pointed to a number of factors — starting, mainly, with the sport itself.
"It's a very clean sport," he said, referring to professional tennis' lack of controversy and likening the target audience to that of golf, rather than sports which may have been tarnished by negative characters in recent years.
Secondly, as most watch companies target a unisex audience, tennis, with both men and women competing at its most prominent events, makes perfect sense. Per Breitenmoser, if you take a look around at any WTA or ATP tournament, the demographic is mostly 50 percent men and 50 percent women.
And lastly, watch sponsorships are rather simple partnerships to maintain — especially when it comes to the players. "Nothing [in terms of sponsorship criteria] relates to the games themselves," Matthias Breschan, the CEO Rado Watch Co. Ltd., told EQ Magazine. "As professional athletes, we respect the choice they make about whether or not they wear a watch to play or train."
As a result, some of the sport's biggest stars may have financial incentives tied to their agreements, but others lower down the rankings might simply become ambassadors, receiving a title and a watch to wear at tournaments (should they wish), but nothing more. Rado, for example, which is the official timekeeper of 12 international tournaments and previously sponsored majors in the 1990s, has a YoungStar programme, which started in 2015 and provides the next generation of players with timepieces.
Asked what this program involves, Breschan said, "It's a way for us to learn from each other, so we will often call upon our YoungStars like Ash [Barty] to give us feedback about their experiences of wearing our watches. In particular, we like to hear about improvements we can make and how they feel wearing watches made using high-tech ceramic." This year, Barty, 23, won the Miami Open, Birmingham Classic and, at the French Open, her first major tournament. During play she opts not to wear a watch, but, during all of her trophy presentation photos, there's always a little something glimmering on her left wrist.