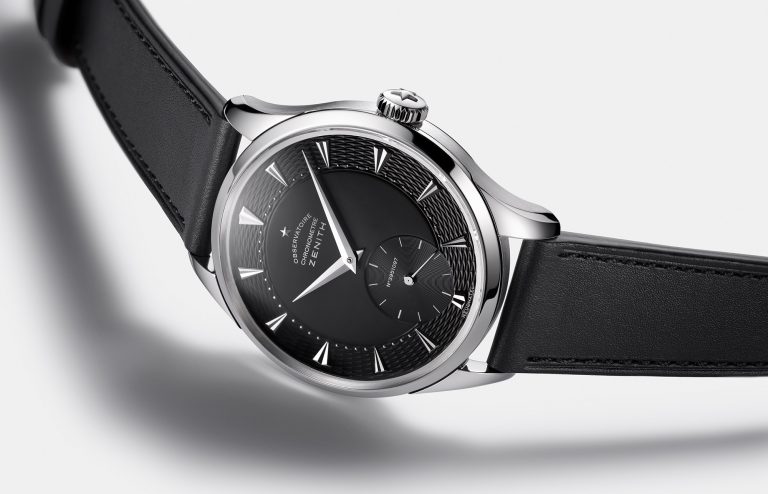 The New Zenith x Kari Voutilainen x Phillips Caliber 135-O
Setting the tone for modern collaboration
When it comes to the modern world of luxury and fashion, collaborations are an increasingly common experiment. In watches, these collaborative works are particularly impressive, with the many segmented yet integral fragments of the industry working together to produce a singular, streamlined release.
The new Zenith x Kari Voutilainen x Phillips Caliber 135 Observatoire is one such example of exceptional teamwork put toward a collaborative launch. Between the precision of Swiss watchmaker Zenith, the esteemed manufacturing and restoration skills of Kari Voutilainen, and the renowned reputation of Phillips auction house, there is no weak link. This multifaceted, multi-partner effort takes the restoration of a historically esteemed movement head on, resulting in its transformation and placement into a wearable, design-oriented timepiece.
At the center of this collaboration is the base movement of the watch, the Caliber 135, which was produced by Zenith from 1949 until 1962. The original mechanism was created in two distinct versions– one intended for commercial use and the other specifically for taking part in chronometry competitions. The latter, known as the Caliber 135-O, excelled in its category, holding the most awards of any competitor for five consecutive years. As such, the Caliber 135-O certainly fulfilled its original purpose, but nearly 70 years later, Zenith saw an opportunity to revamp the Caliber 135-O into something almost entirely different.
This is where the Zenith vision became destined for collaboration, and consequently when Kari Voutilainen entered the conversation. Before this limited release, the Caliber 135-O has never been available for commercial acquisition. Thus, Voutilainen had two main tasks: the first was to transform the movement into something meant to impress more than just the few trained eyes of the watch world, into something that would function as an approachable, wearable, and reliable timepiece.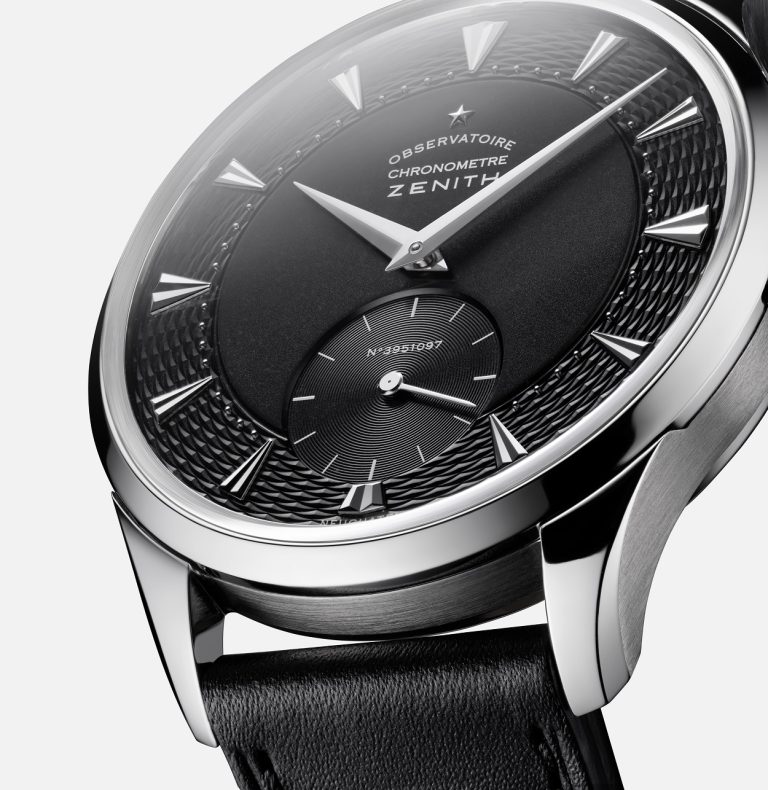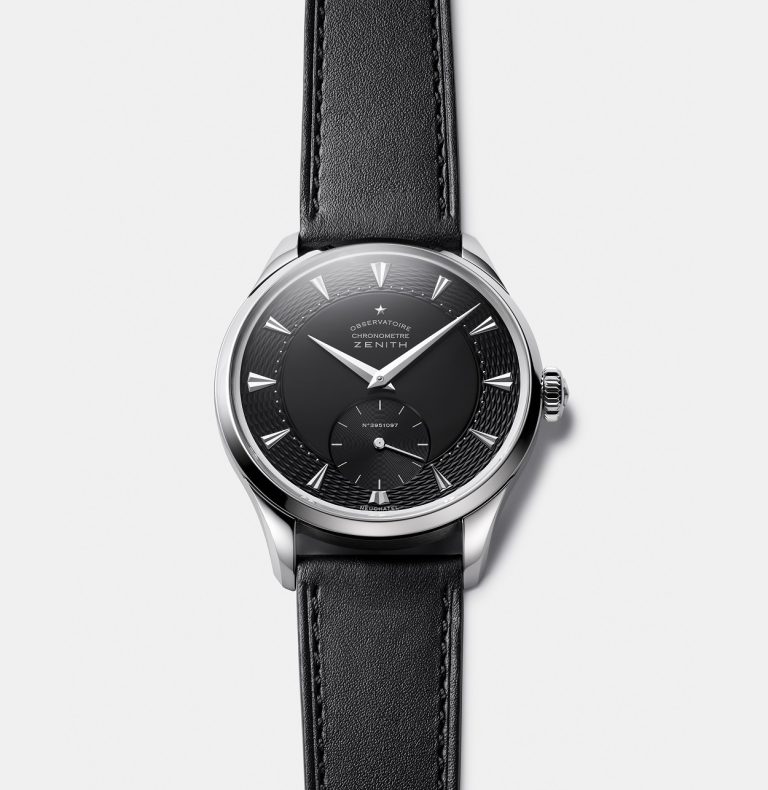 The second task for Voutilainen was that the original Caliber 135-O previously had no utility for, nor a preexisting iteration of, a decorative casing, so one would need to be created. This is where an eye for design became a critical player in the reimagining of the vintage movement.
What Voutilainen inevitably created to house the reinstated mechanism is a 38mm platinum case, its silhouette taking direct inspiration from original 1950s Zenith source material and then elevating it to a modern luxury standard via incredibly fine execution and finishing. A historically-influenced dial matches the style of the case, with the matte black, sterling silver surface featuring a slight doming in its construction, while a unique sectored style complete with alternating areas of fish-scale guilloché engravings and a grained appearance adds to the watch's overall appeal.
On the dial, sixty small, round minute markers and twelve triangular hour indices in white gold are placed, with a pair of matching faceted dauphine hands for the running hour and minute indicators passing overhead. At the 6 o'clock position is a sunken seconds sub-dial, with its engine-turned surface marked with the original serial number that corresponds to its internal movement. This collaboration would be remiss if not to showcase the movement that inspired its creation altogether, thus the restored Caliber 135-O is on display with all its appeal via a sapphire exhibition caseback.
Limited to 10 total editions, the Zenith x Kari Voutilainen X Phillips Caliber 135 Observatoire is the work of clear success in luxury collaboration. While highly limited, the watch was released and sold exclusively through Phillips in association with Bacs & Russo for 132'900 CHF, approximately $137,000 when converted to USD.