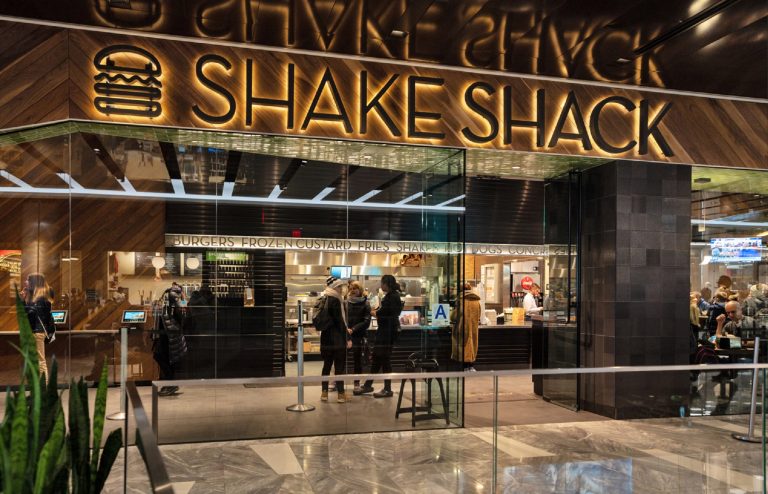 The Return of the Chain Stores
Real estate investors apprehensive about prospective tenants' timelines
In the summer of 2020, just a few months after the COVID-19 lockdown, the New York Times ran a piece with the grim headline: Retail Chains Abandon Manhattan. The Victoria's Secret flagship closed and was welching on its $937,000 monthly rent, while a closed Gap Store near Rockefeller Center had suspended paying its $264,000 monthly rent. Popular chains like Shake Shack and Chipotle both had Stated New York stores were performing worse than other locations; Le Pain Quotidien permanently shut down operations at several of its 27 stores in the city.
The pandemic was a tough hit to a retail sector already going through significant changes due to e-commerce. In New York's commercial real estate recovery, chain stores won't necessarily disappear – but the landscape is definitely shifting. "While there is a role for chain stores in the ecosystem that is retail today and tomorrow, it's just a changed role," Richard Hodos, Vice Chairman with CBRE's New York Tri-State Region Retail Services Team, told EQ.
To get a sense of where NYC chains are today, history helps. Center for an Urban Future has released its State of the Chains report for the last 14 years. "At the time there was a lot of discussion about the plight of mom and pops, and there wasn't a lot of good data surrounding the discussion," explained CUF's Executive Director Jonathan Bowles. "We thought, let's not just compile the number of chain stores in the city, but let's keep doing it so we can track the trends and see if any areas of the city start to seem oversaturated."
Chains proliferated throughout the city until roughly five years ago, when CUF tracked that the number of merchandise retailers was starting to decline. (Food and beverage chains, however, remained steady.) "I can only assume it corresponded with the growing competition with e-commerce," Bowles said.
More recently, the 2021 report found that chain retailers began a slow return last year, adding 186 stores across the five boroughs. After 12.8 percent of chain retailer locations closed in 2020, the city saw a 2.7 percent increase in 2021, breaking a three-year streak of net losses in chain stores. But even with the reopening of 260 stores that had shuttered in 2020, the city is still well short of pre-pandemic levels. Bowles said the numbers presented "a mixed story" for the current state of chains.
On the ground, retail agents are recovering due to lower price points than the sky-high, triple-net rents that were common just a few years ago.
"We've seen, across the board, that smaller spaces for food use have been gobbled up pretty quickly," said Scott Plasky, a retail specialist in Marcus & Millichap's Manhattan office. "And we're seeing either new chains come to New York, because the rents are at a point that they can do this, or we're seeing people expand because the rents are at a certain level."
The growth Plasky has seen doesn't carry to all chains. "The challenge is really the chains who aren't food use – the banks aren't expanding, the drug stores aren't expanding," he noted. "It's really food and beverage that's driving the recovery."
Hodos, with CBRE, said that some chains who made significant closures during the pandemic are plotting their return, often in smaller-sized stores. He also expects more experiential retail, which is also becoming common across the luxury sector. "These stores will be exciting, there will be showrooms, there will be a place to return merchandise to or pick up in store when you buy online," he said. "There will be more stores open in the next three, four years, but they're going to look different."
Daniel Hilpert, Founder and Managing Director of Equicap, a NYC-based real estate finance firm, noted that food-related uses and luxury retailers opening new concept stores are leading the recovery. When it comes to financing, "we see significantly less rent arrears for commercial tenants, especially food related uses," he said. "Banks are much less concerned about loss of commercial income and are underwriting retail to pre-pandemic metrics."
The experts note that, due to COVID-19, chains are performing much better in residential neighborhoods and outer boroughs, given the increase in employees working from home. "You might be seeing chains that are trying to enter the boroughs to a level we didn't see before," Bowles said. Office-based neighborhoods like Midtown will be the last to recover.
Bowles said that this year's State of the Chains report will better represent the impacts COVID-19 has had on the sector. "By December of 2022, we'll have much more solid information about how everything shakes out from COVID," he said. "In these heavily-based office areas, do [the chains] come back at full strength from before the pandemic, or if we only see 70 to 80 percent of office workers return, does that mean there won't be as many stores before?" he asked. "I don't know."