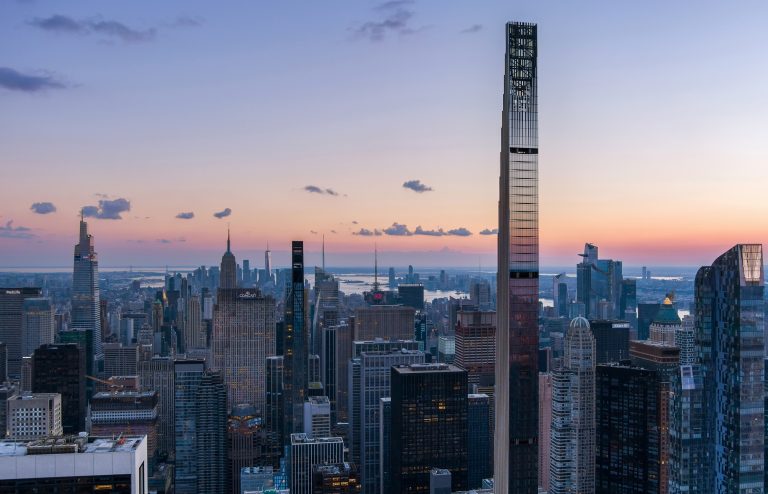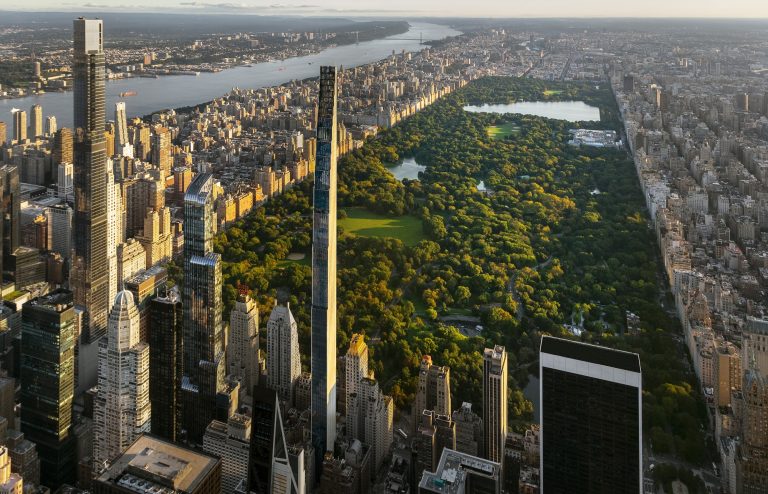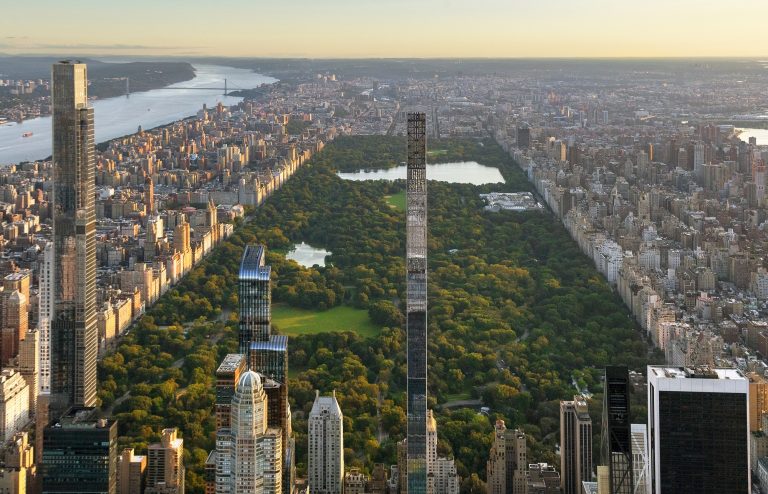 The Skinny on Manhattan's Striking Steinway Tower
A marriage between past and present
Written by jEFFREY sTEELE
In what is surely the densest forest of skyscrapers on Planet Earth, it's not easy to guarantee yet another super tall edifice will stand out from the flock of buildings shooting for the clouds. But the developers of Steinway Tower, the newly-unveiled marvel soaring from terra firma at 111 West 57th Street on Billionaire's Row along Central Park's southern edge, have managed the feat in head-turning fashion.
They have done so by producing the earth's slenderest skyscraper, a splendiferous splinter boasting a width-to-height ratio of 1:24. In addition, at 1,427 feet, Steinway Tower just happens to be one of the Western Hemisphere's tallest buildings, surpassed only by One World Trade Center at 1,776 feet and Central Park Tower at 1,550 feet.
"With a plan-to-height ratio of 1:24, compared to 432 Park Avenue's 1:15 ratio, it's the slimmest of the pencil towers," says Daniel Hilpert, Founder and Managing Director of real estate investment banking intermediary firm Equicap. "Built on a footprint of about 7,500 square feet, the 84-story tower has a very high loss factor. As it is typically the case for tall towers, the core containing the elevator and staircases can be up to 20 percent of its floor area, significantly reducing the sellable floor area. SDJ and SHoP have done a great job maximizing floor area by designing larger floor-through or multi-level apartments with an average apartment size of 4,492 square feet, approximately five times the size of an average New York City rental apartment."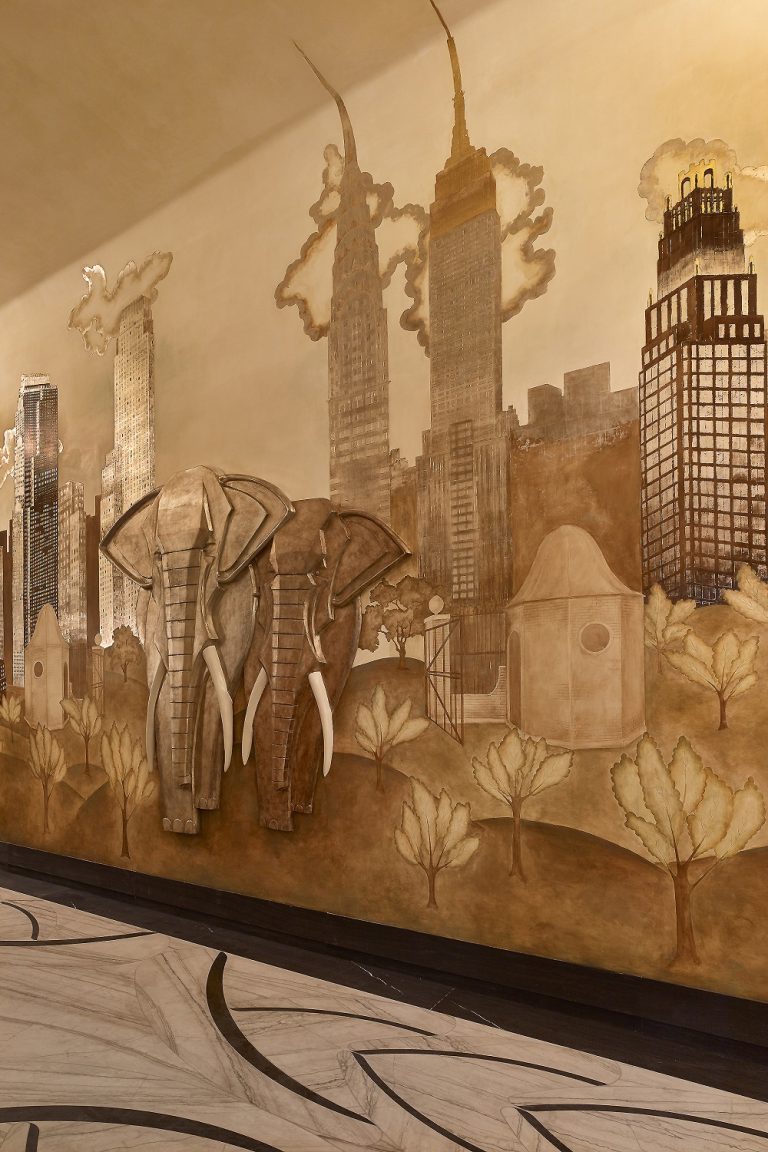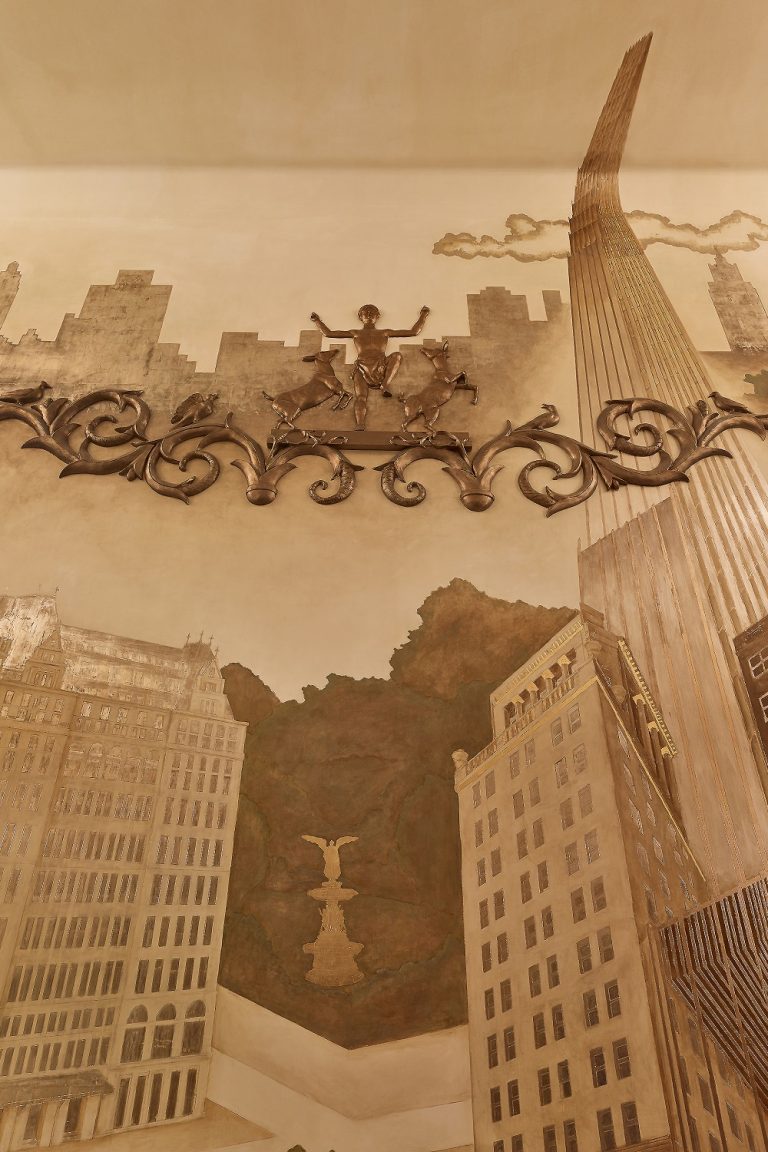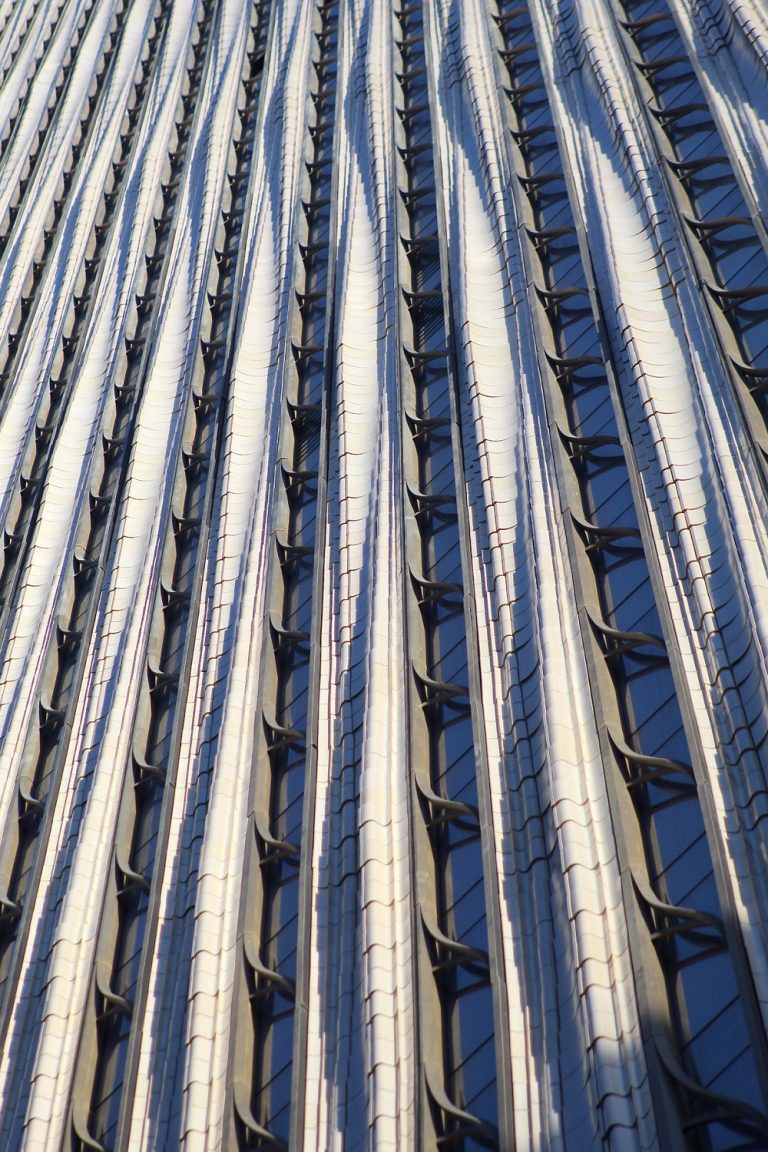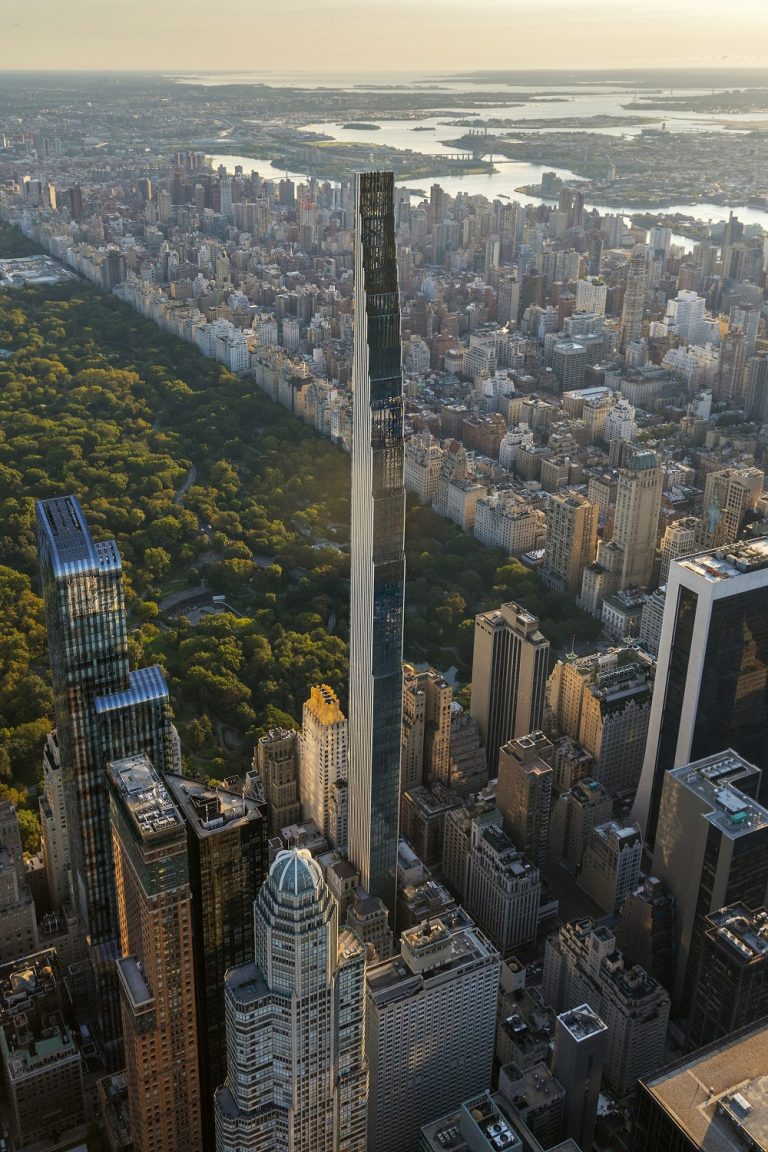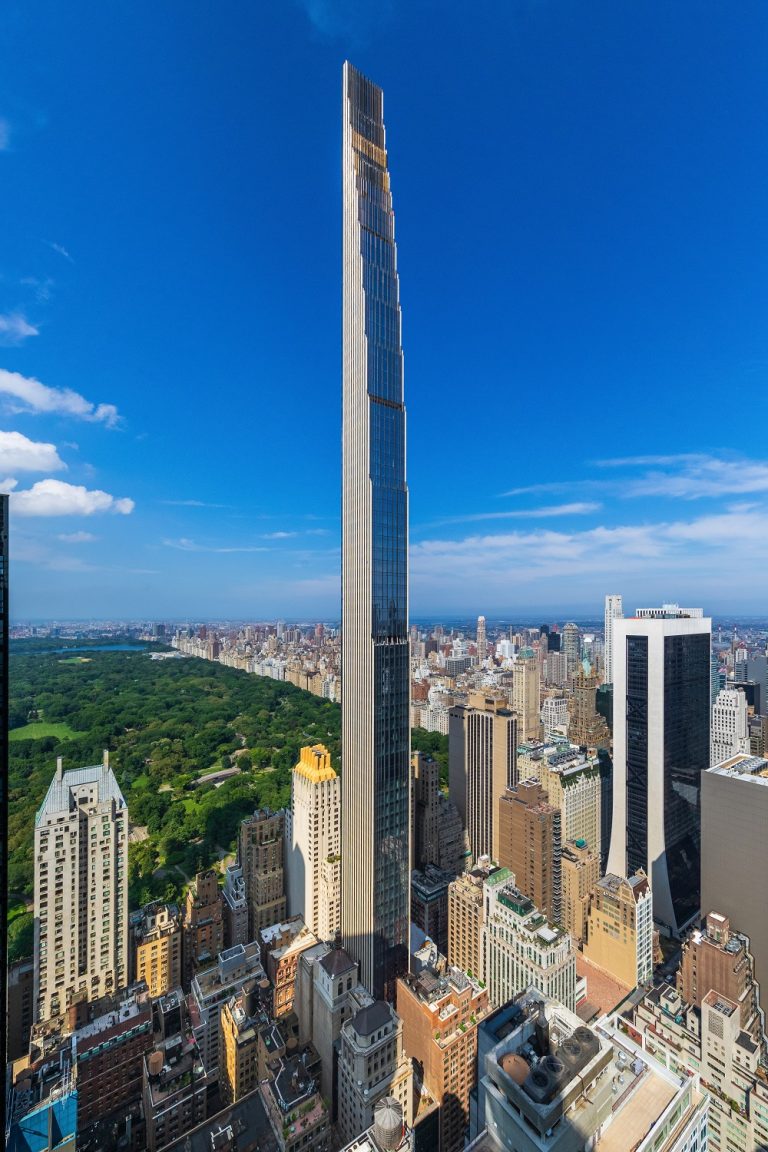 Developed by JDS Development Group, Property Markets Group, and Spruce Capital Partners, Steinway Tower is in reality two structures that marry past and present.
Anchoring the development is the original, landmarked Steinway Hall. Designed by Warren & Wetmore, the 1925 building stands as a monument to the enduring power of classical music. Steinway Hall initially served as home to piano maker Steinway & Sons, which sold and repaired pianos and also housed a concert venue and recording studio there. In a blending of old and new, the hall is joined by the up-to-the-minute tower designed by SHoP Architects, and features Studio Sofield's bespoke interiors.
The tower, designed with a nod to both the Manhattan skyscraper's golden age and to New York City's Art Deco era, incorporates an exterior cladding of terra cotta whose color and texture subtly morph according to the time of day and angle of viewing.
Of the five dozen condominium residences that grace the tower, 14 expansive, natural light-filled domiciles have been meticulously sculpted within Steinway Hall's interior. In every one of their timeless architectural touches and design elements, these residences pay homage to the legacy of this hallowed Manhattan cultural icon.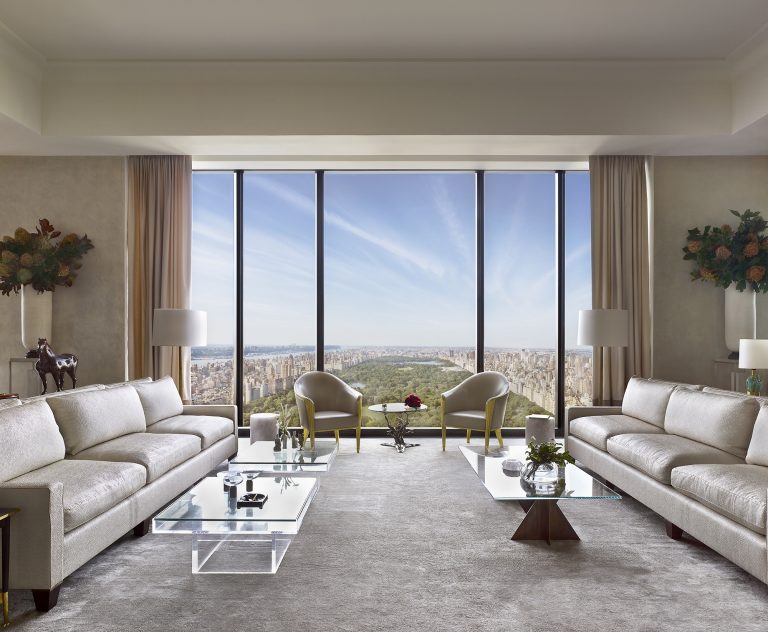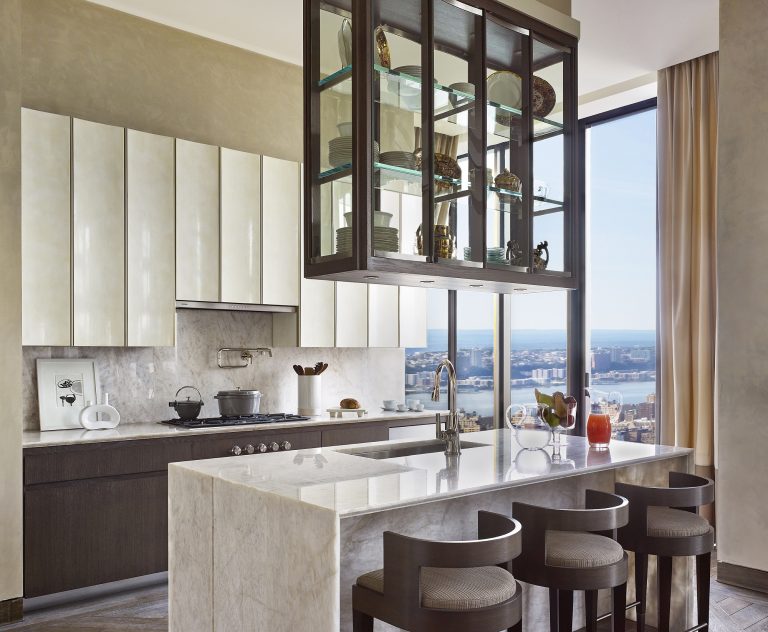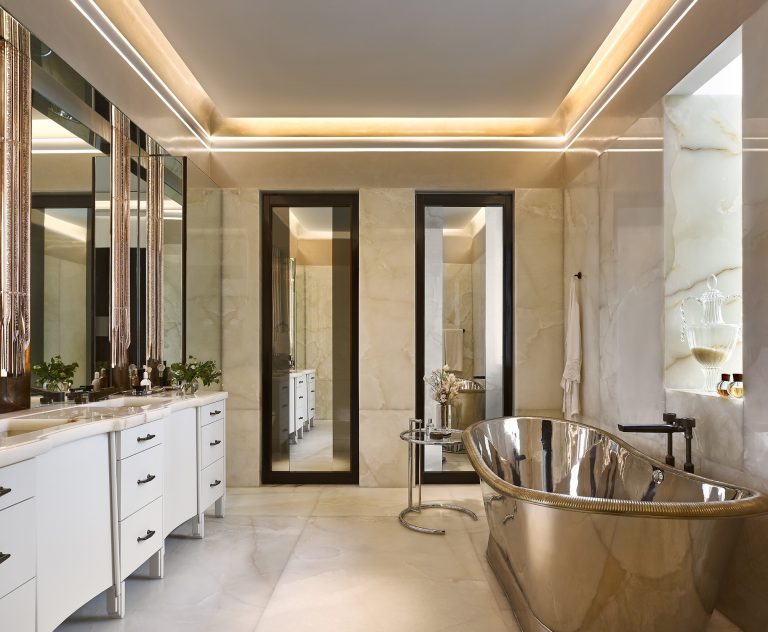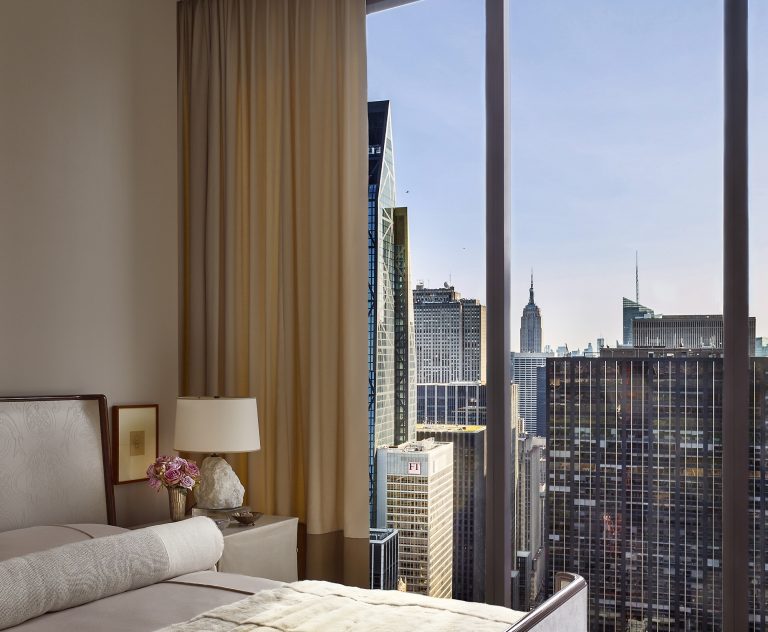 Within the tower itself, the standout residence is the top floor's triplex penthouse overlooking Central Park. Some have claimed that the home, listed for $66 million, sold to an international buyer who was fully swayed after no more than a virtual tour.
Regardless of exactly where they call home within Steinway Tower, residents will have bestowed upon them the crème de la crème of luxury amenities. Among them is a palace-worthy, 82-foot-long swimming pool housed in a stunning, high-ceilinged great room boasting floor-to-ceiling windows. Additional highlights on the list of amenities include a spa with his-and-hers steam rooms, valet parking and 24-hour concierge.
SHoP Architects Principal Gregg Pasquarelli believes Steinway Tower is a building, he says, of "extraordinary proportions and epic grandeur in the scale of the tower, ascending elegantly next to a cherished, landmarked, pre-war structure."
"Any preconceived notions that our team had about skyscrapers or New York City developments were replaced with an opportunity to do something that had never been done before. As New Yorkers, we are incredibly proud to add a new icon to our skyline."