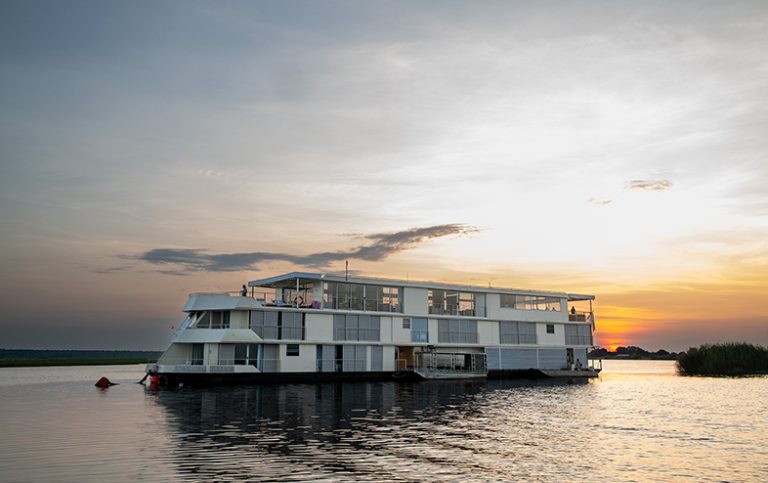 Next on Deck: Mantis' Zambezi Queen
Cruising in Style on the Chobe River
As spring safari season approaches, luxury hotel group Mantis has unveiled their refurbished houseboat, The Zambezi Queen. Intrepid adventurers and safari sleuths will revel in the wild landscapes the boat encounters. Traversing roughly 25m on the Chobe River and bordering Namibia and Botswana, guests will have the opportunity to admire South Africa's African elephant population and incredible views. 
The deluxe vessel joins Mantis' collection of houseboats called the Chobe Princesses. However, Zambezi Queen stands out from the rest of Mantis' fleet due to the boat's all-encompassing makeover. All decks and suites have been repainted and equipped with new furnishings, carpets, and fabrics. Each section of the vessel includes ample space to relax and watch life on the Chobe float by.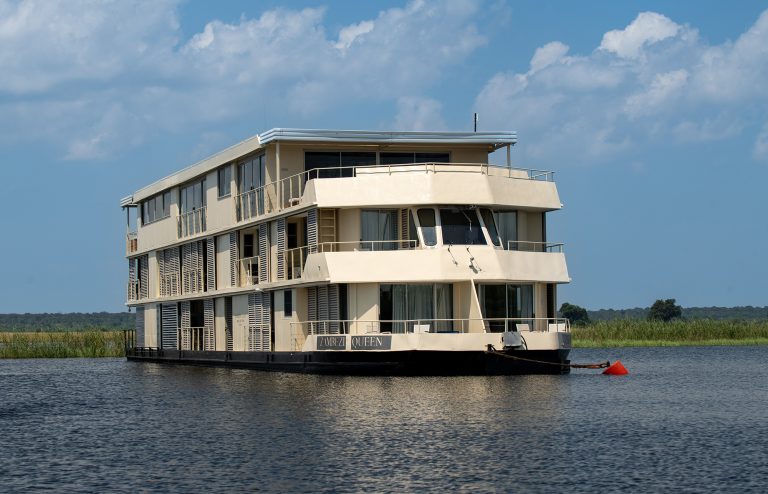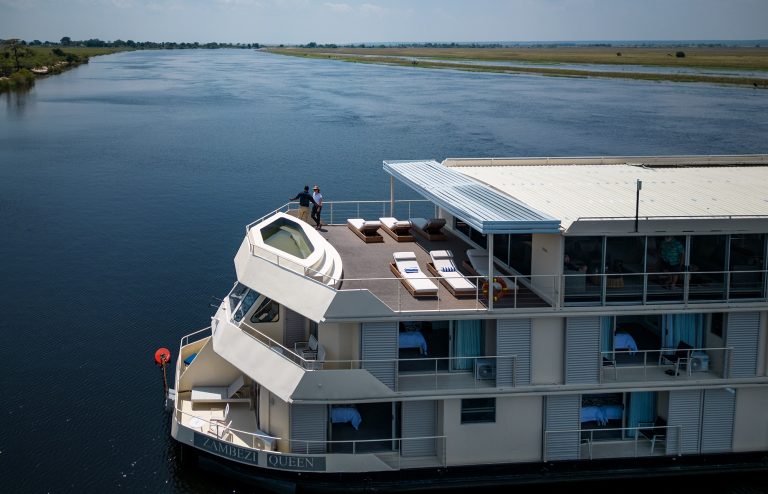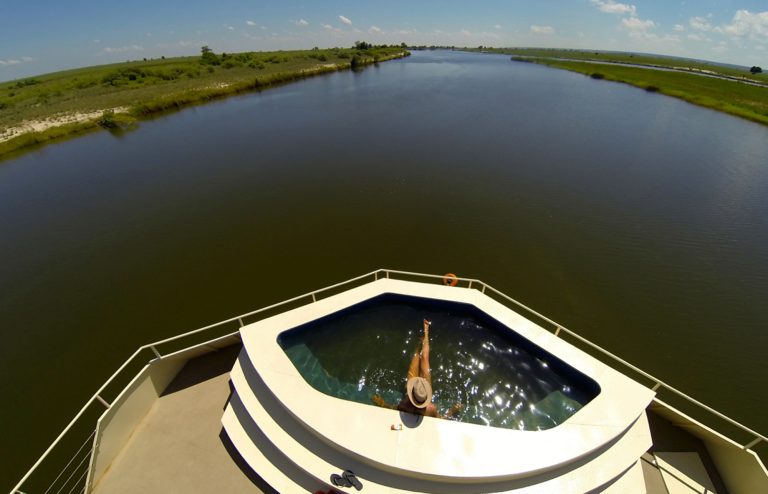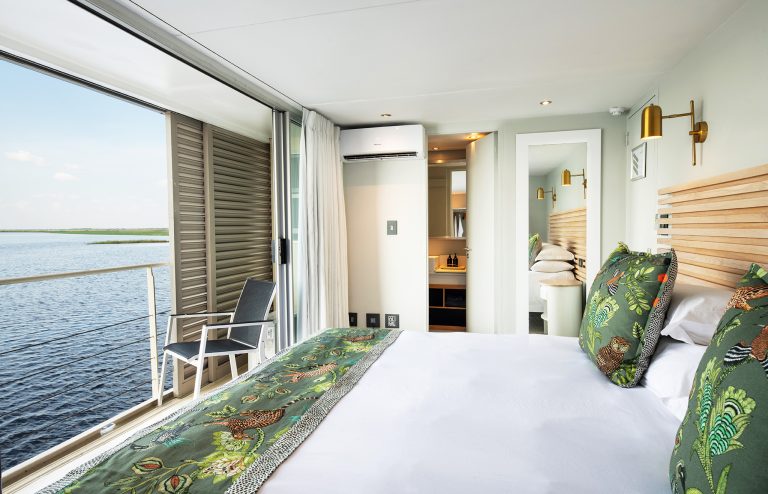 The overall look of the re-envisioned vessel is bright and modern. Mantis redesigned the interiors alongside design studio Mi Designs, South African artist Denby Meyer, and Ardmore Design's Luxury Fabric Collection. Reflecting an astute attention to the surrounding environs, the latter designer provided hand-drawn designs inspired by African flora and fauna to be featured on the boat's cushions and throw blankets. 
Adding to the boat's nature-inspired look, an earthy palette was utilized to decorate the upper deck. Natural materials including wood, linen, wicker, and leather add to the houseboat's organic look. 
Venturing further onboard, the Zambezi Queen showcases updated outdoor furniture, a new cocktail lounge at the stern, and 14 luxe suites. Each guest room features large windows from which guests can admire the flowing waters, breathtaking riverbanks, and teeming wildlife. However, if guests want a more close-up view, onboard guides will transport guests via tender to the shoreline. Fishing, birding, and cultural tours are also available.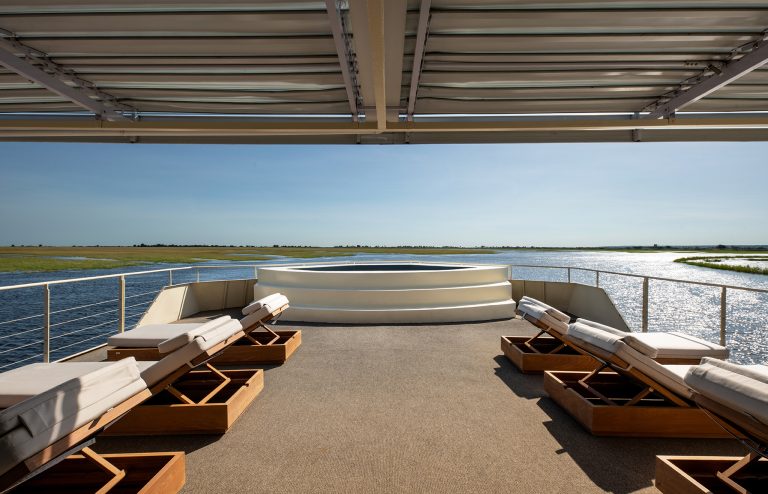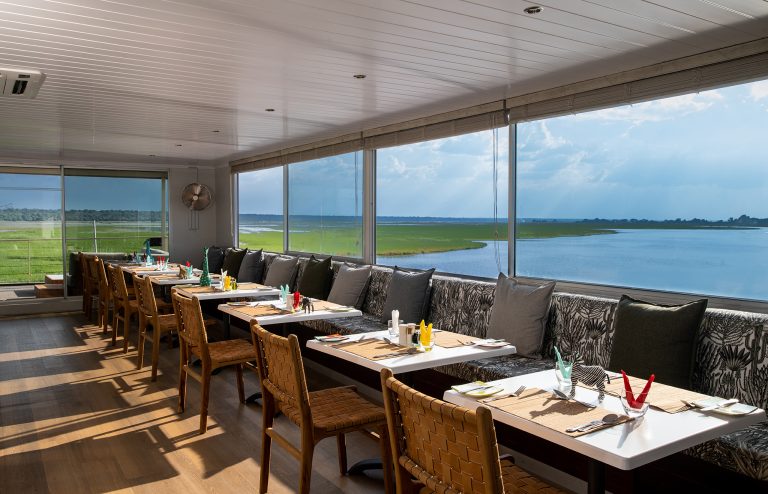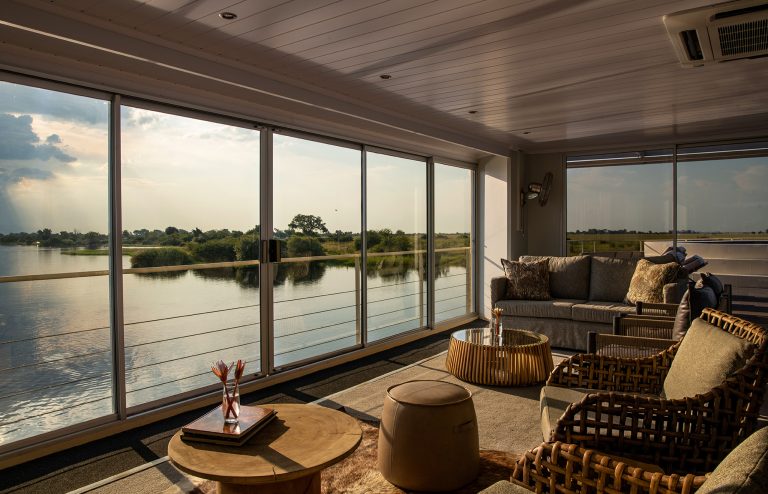 "The new-look Zambezi Queen feels at once comfortable, welcoming, and luxurious," adds Kate Powell, General Manager, Sales & Marketing for the Zambezi Queen Collection by Mantis.
With this renovation, the luxury houseboat is equipped to operate two- to four-night safaris. Powell caps, "These upgrades have taken our guest experience to the next level, as we continue to provide our guests with unforgettable and luxurious experiences on the Chobe River in 2023 and beyond."