Dan Brunn melds spatial choreography with empathetic design
A designer's ability to hear and interpret their client's needs and aesthetic vision—even when they are unable to articulate them—has been essential to many of the world's most stunning architectural achievements. Los Angeles-based architect Dan Brunn has coined the term "empathetic design" to describe this skill he continually hones.

"To me, this means that I really listen to the client to understand their demands and background. It's not only through asking the right questions, but also through listening to the space between words. It could be interpreting body language even. Interestingly, this actually relates to space design," he adds. "You can think of the words and the sentences they construct as the walls and floors, and the space within, is the breath of air."

Even in his spare time, when he's composing music or performing with his band, DLD, Brunn views music through the lens of a designer and finds parallels. "Like music, architecture should capture the rhythm of a client's inner being, propelling the user through the space with movement."

These insights have no doubt contributed to Brunn's success. He was recently named one of Architectural Digest's Top Ten Rising Stars and also selected as one of the top 15 Los Angeles based architects by Build Direct. As a young architect, only 42 years old, he has produced remarkably diverse projects from award-winning restaurants to single-family residences, commercial showrooms and retail spaces.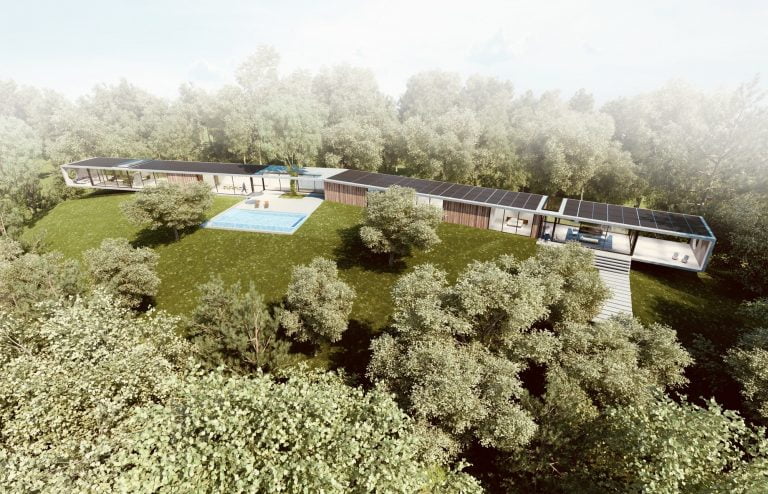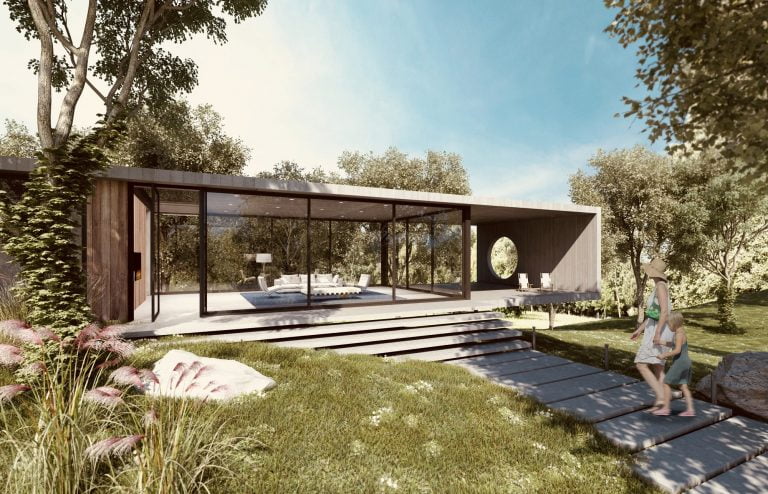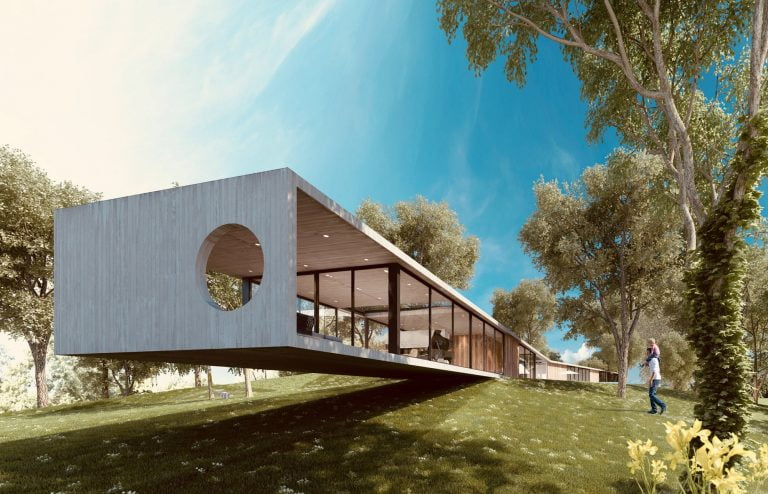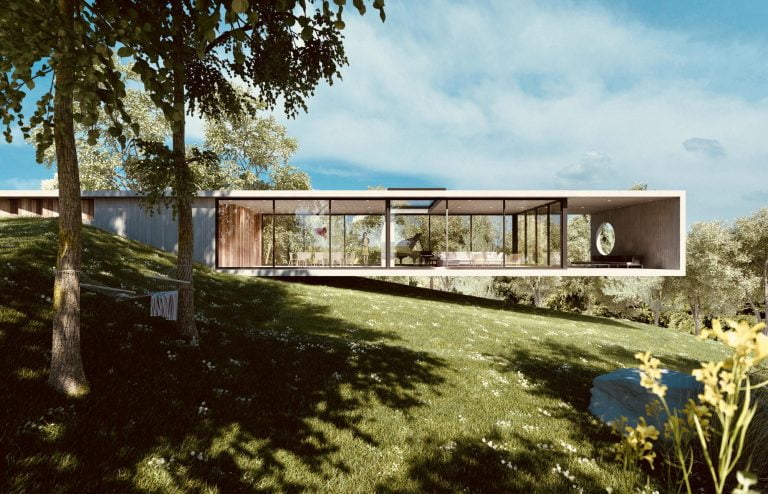 Throughout each typology he consistently honors materiality, the ability to infuse ethereal natural light and a tactful hiding of mechanics. Complementing this, Brunn's portfolio includes furniture design in a variety of sleek and highly functional pieces offering streamlined solutions for the living room, bedroom and bath.
Born in Israel, Brunn was raised in Los Angeles from the age of seven. This international upbringing, surrounded by Bauhaus-style architecture in Tel Aviv, and the myriad styles of LA, has led his style and approach to design incorporating both experimental and international elements. "The restraint of these buildings taught me that space and how we experience that space are of paramount importance," he says.
Before launching his firm in 2005, Brunn designed at John Friedman Alice Kimm Architects, where he was part of the team that created the design for the Los Angeles Design Center, winner of a National AIA award. Past educational work includes teaching a Masters studio at the Boston Architectural Center, and serving as design studio instructor at the prestigious Harvard Graduate School of Design and the USC School of Architecture.
Since establishing Dan Brunn Architecture, Brunn has developed commercial and residential projects worldwide. He believes an architect's role is to craft spaces that respect the site, provoke sensuous interaction, and heighten the user's connection with the space. During his travels, Brunn has admired the work of Peter Zumthor's Kolumba Museum in Cologne, Germany. "The way that building weaves into the city and compliments the existing buildings and ruins is like none other; it's truly ephemeral. There are portions from medieval periods, gothic and mid-century, all tied together by a common architectural language." 
Brunn is currently working on an Art Deco historic renovation and rehabilitation project in Beverly Hills. "Through the experience, I have seen how much we've all had to invest in order to keep the existing building. There's immense coordination and planning that goes into it, but in the end, you're really doing something nice for the community and our planet."