Pre-War Charm, Contemporary Features
There are homes, and then there are homes on Central Park
WRITTEN BY JEFFREY STEELE
There are homes on the Park, and then there is 8/9A at the Prasada, 50 Central Park West. One of the most gracious turn-of-the-century buildings on the Park, the Prasada is a Beaux Arts structure of stunning design and detail, coupled with an unrivaled location. Within, you'll find a duplex with the charm of the grandest pre-wars, along with features and amenities of the most coveted contemporary homes.
"It's turn of the century classic architecture, beautifully renovated," sums Lisa Lippman, licensed residential real estate broker with Brown Harris Stevens, ticking off a long list of breathtaking features. "Ceilings more than 10 feet high, enormous windows, a clean contemporary look," she says. "Most pre-war buildings have kitchens tucked away in back, because they were built for cooks and housekeepers. This has a front kitchen facing the Park! There is only one other prewar co-op on Central Park that can make that claim."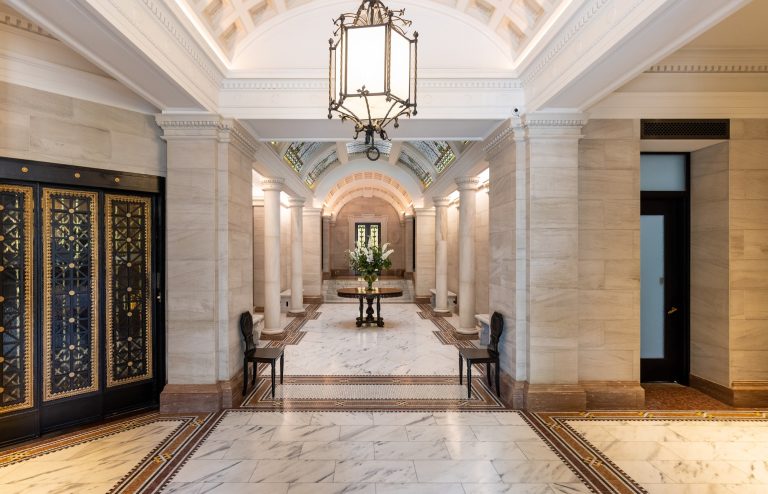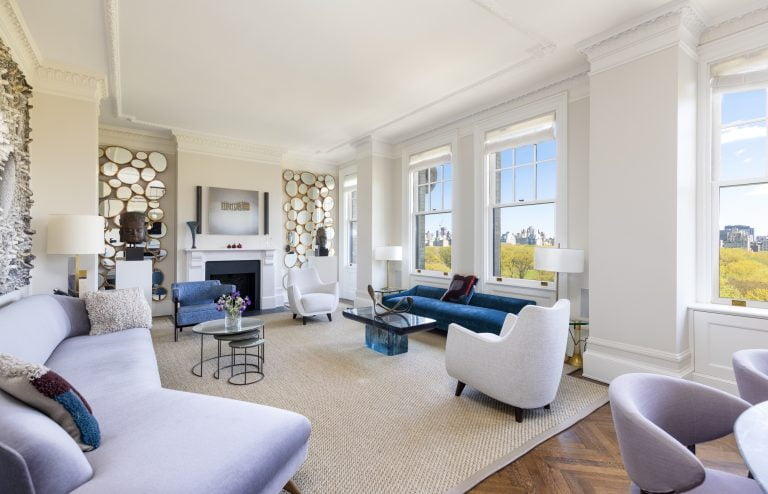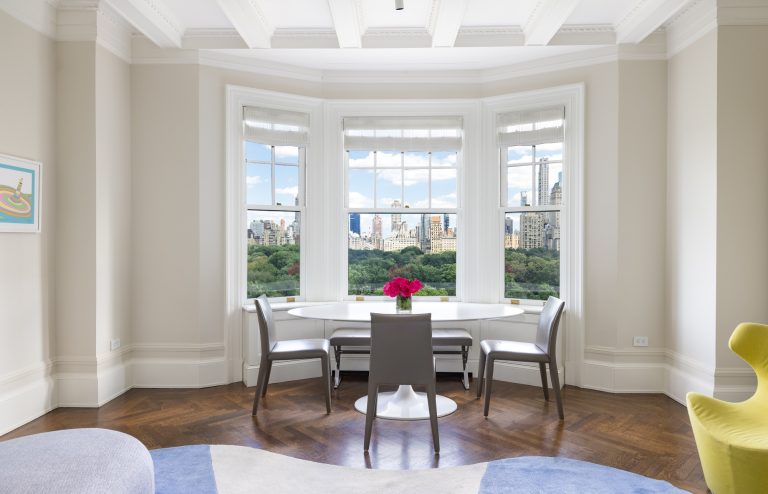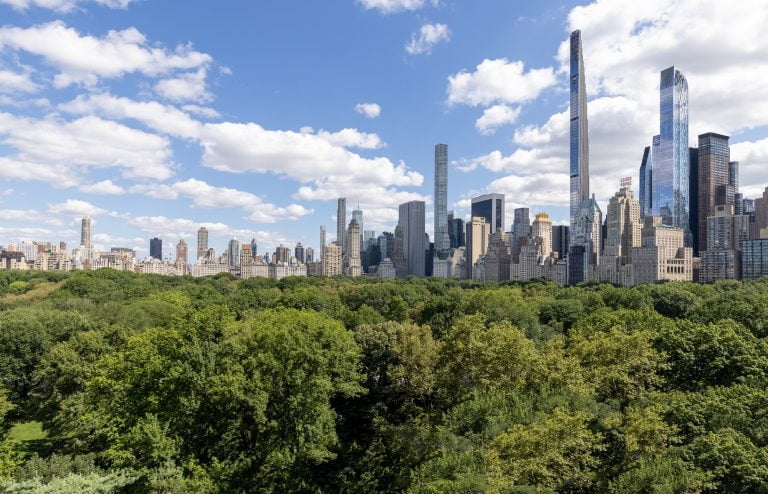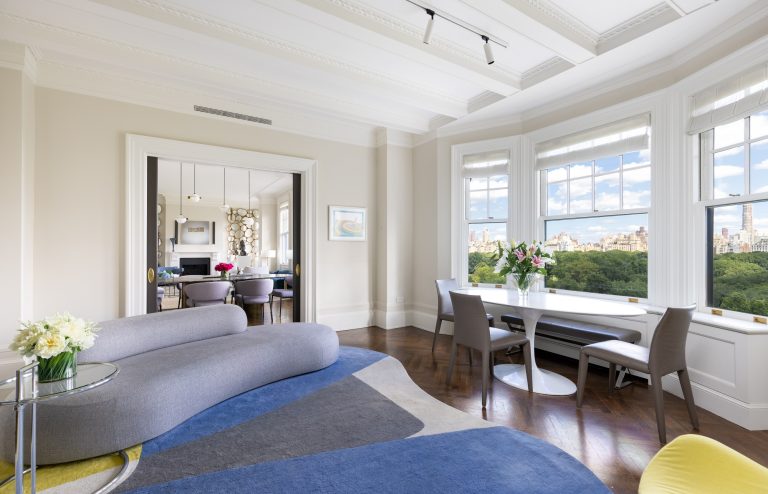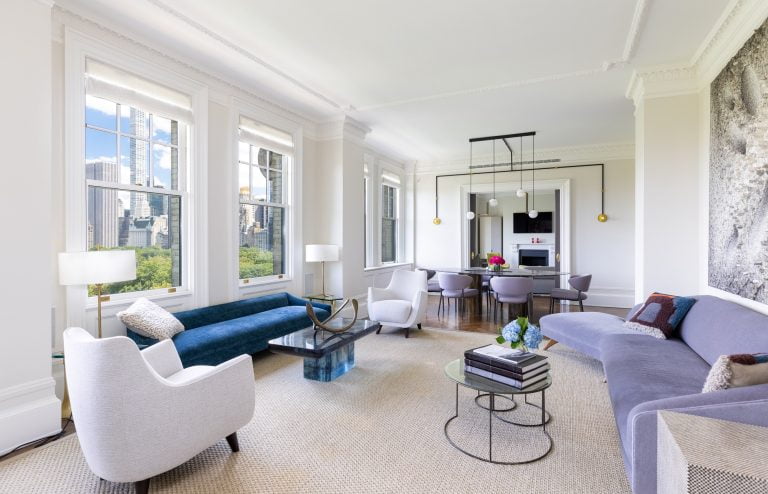 Another striking feature: Unlike most pre-wars, hamstrung by cramped bathrooms, 8/9A boasts generously sized baths. The primary bedroom offers two roomy baths, both with dressing rooms so each half of the residing couple can bathe and dress in privacy and comfort.
The advantages of this unique property are not limited to interior features. They also extend to the home's location within Prasada, set at an optimal height on the 8th and 9th floors. "Those floors in pre-wars are called 'Architects' Floors,'" Lippman says. "At that height, residents see a blend of park, trees, sky and the city skyline beyond."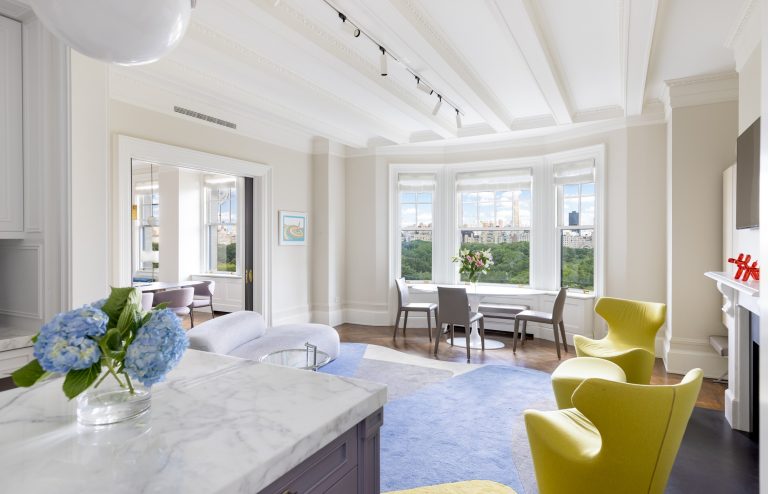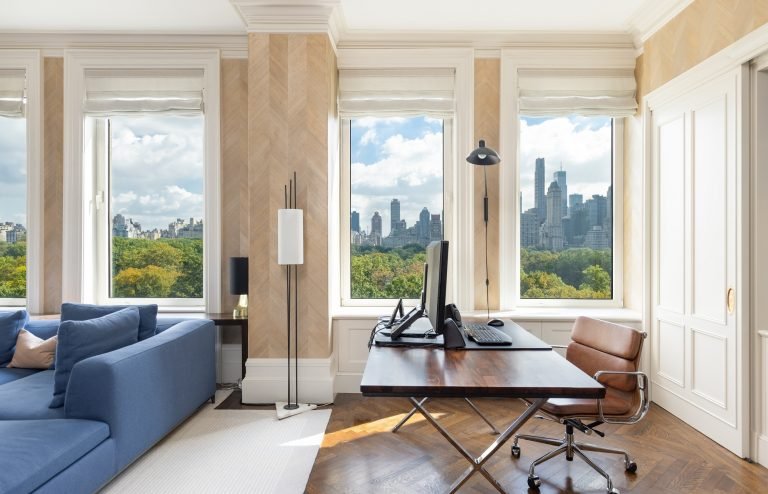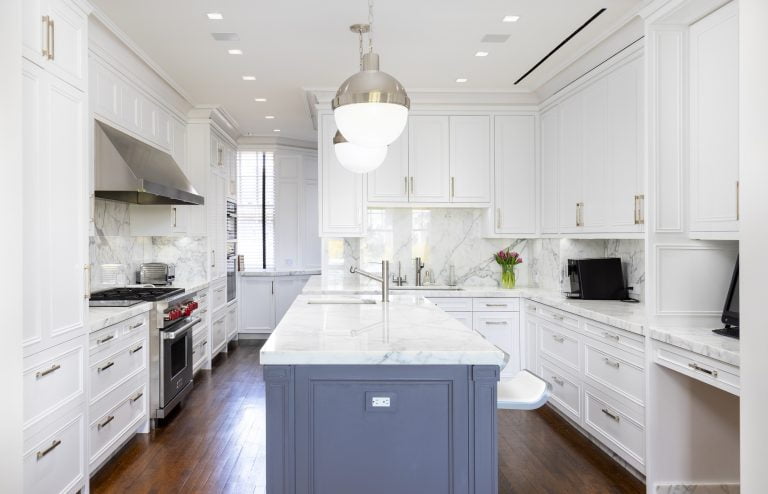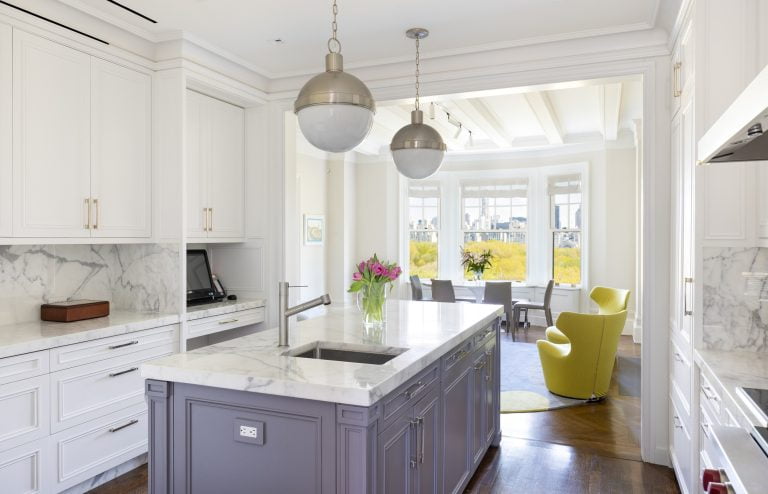 Step on in
Entering on the 9th floor, visitors step into a side-by-side living and formal dining room with gracious fireplaces and spectacular views of Central Park. The dining room opens into the chef's kitchen, adorned with white shaker cabinets, Carrera marble countertops and a center island ideal for dining. Whether cooking or informally gathering in this very comfortable space, those same stunning Park vistas are on dazzling display.
Down a beautiful hallway is found a trio of spacious bedrooms, one with its own ceramic tiled en-suite bathroom and cavernous walk-in closet.
Each of the others enjoy western perspectives and a shared designer marble bathroom with double sinks.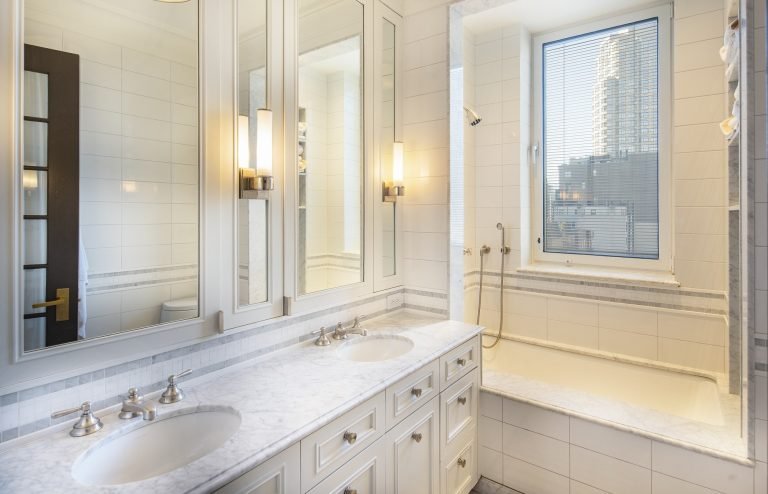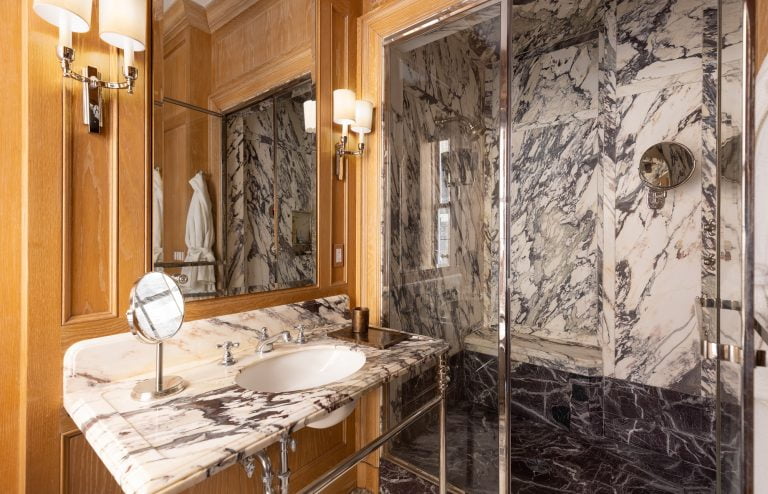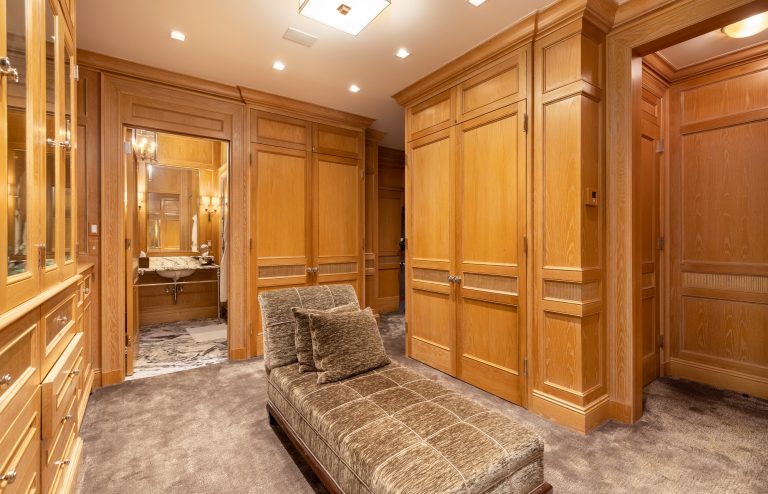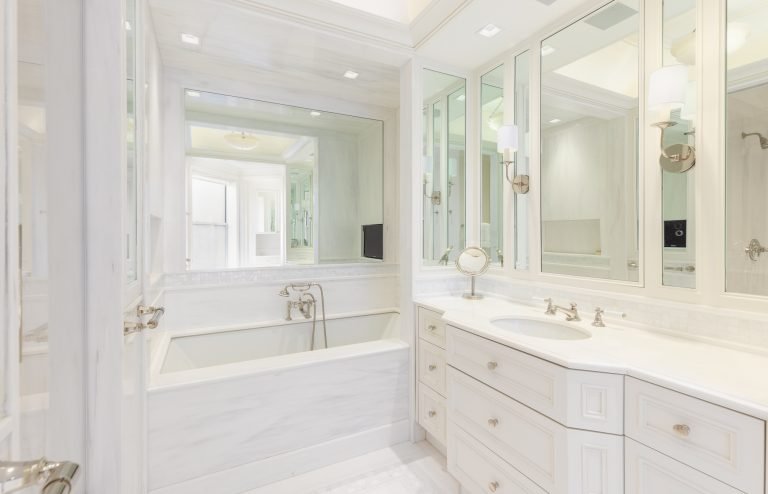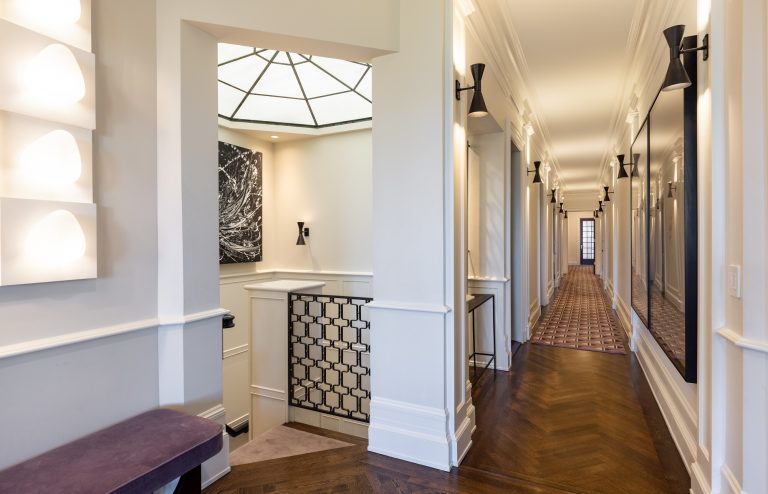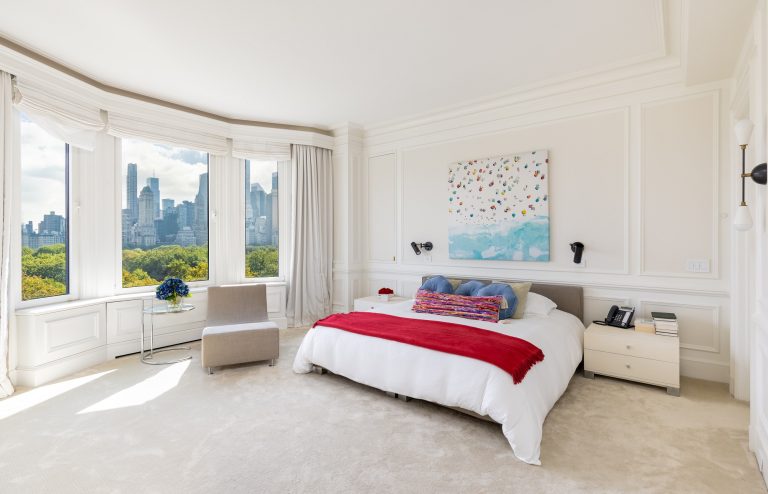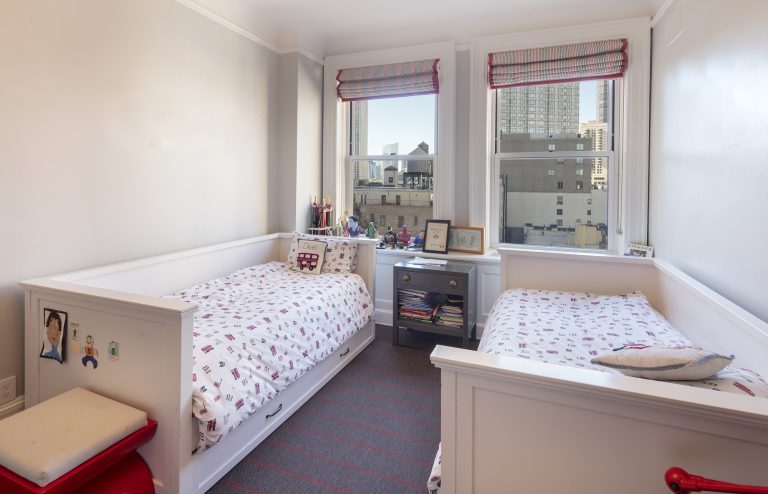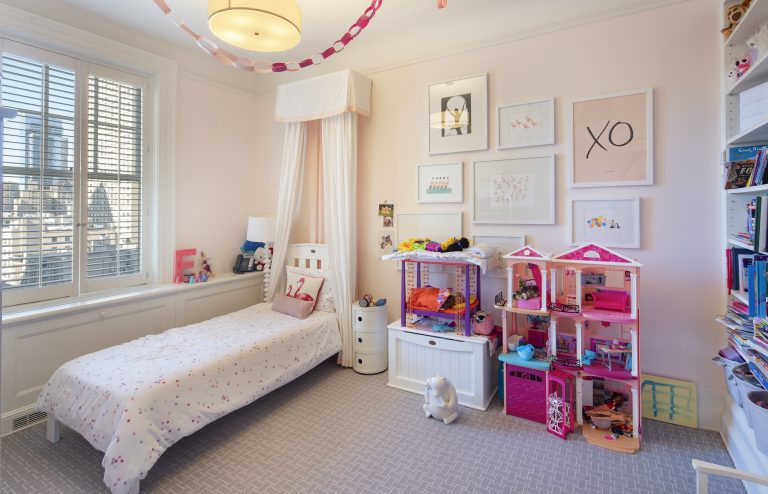 As visitors descend the elegant staircase to the 8th floor, the setting of the sumptuous primary bedroom suite, they enter an awe-inspiring library and office, with windows again showcasing the merging of sky, trees and Central Park in one glorious panorama.
Those who like to be in the center of everything New York City offers will find no better setting in the entirety of Manhattan.
"The location's amazing," Lippman says. "It is in the heart of the Upper West Side, five minutes to Lincoln Center, a dozen to Carnegie Hall. And if people work Midtown, it is really a short commute as well. The area of Central Park directly in front of the Prasada offers a great playground and super easy access to the Carousel and Wollman rink.
"This magical home should not be missed!"