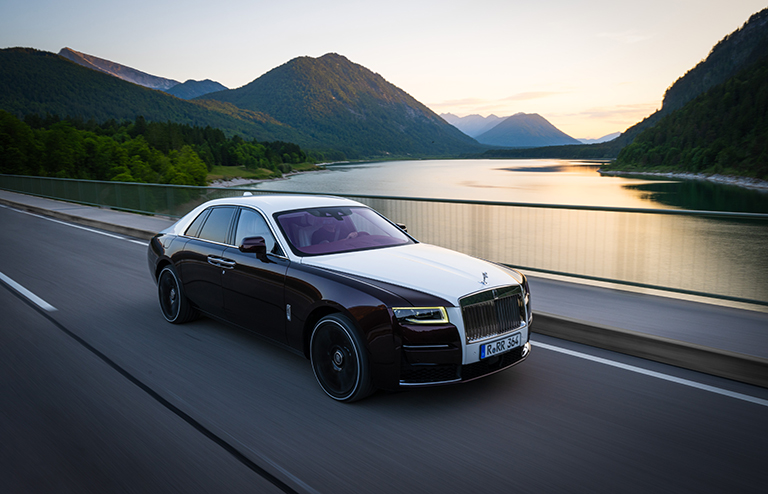 Interview with Torsten Müller-Ötvös
EQ talks with Rolls-Royce's CEO
Torsten Müller-Ötvös leans forward to emphasise a point. "A journalist described being behind the wheel of the Spectre is like the feeling of carrying the very first iPhone in your pocket in 2007. It's a cool statement." I'm sitting outside in the warm evening sunshine with the man who has been the CEO of Rolls-Royce Motor Cars since 2010. Gazing out across an Austrian mountain range, the setting worthy of a showdown at a villain's lair from a James Bond movie. 
We're staying at the Interalpen-Hotel Tyrol near Seefeld in Austria. This property is a 5-star superior hotel 1,300 m above sea level which boasts a backdrop of precipitously high mountains that tower piercingly like jagged monsters into a sparkling Austrian sky. I have 15 minutes to ask questions and no more as advised by his watchful corporate communications manager. On the agenda are a few topics including Spectre – Rolls-Royce's first fully electric car, the business, and investment in battery production. 
Müller-Ötvös opens with a statement of pride. "When I joined the average price of a Rolls-Royce was £250,000. Today it is half a million and multiply that by 6,000 and gives you an indication of what our turnover might be." Wearing an immaculate white shirt with fawn chinos and deck shoes Müller-Ötvös's choice of clothing worn by the wealthy once away from the boardroom.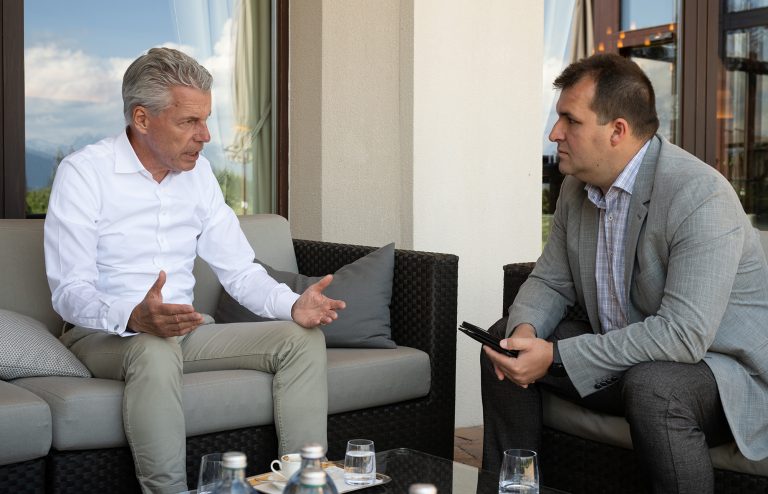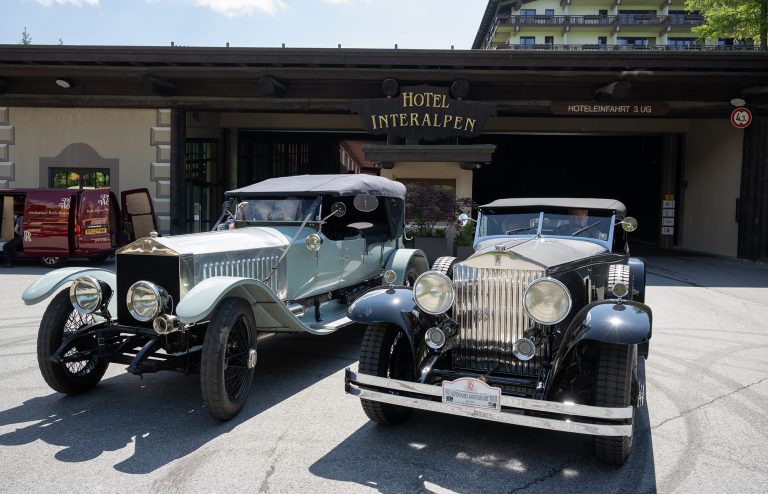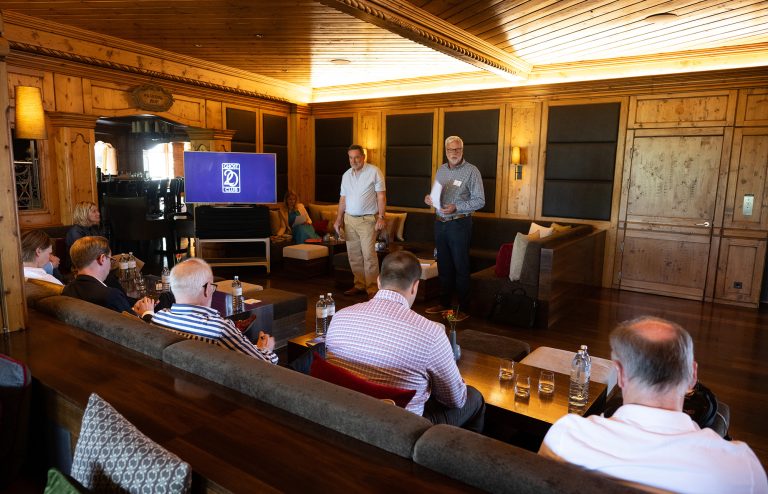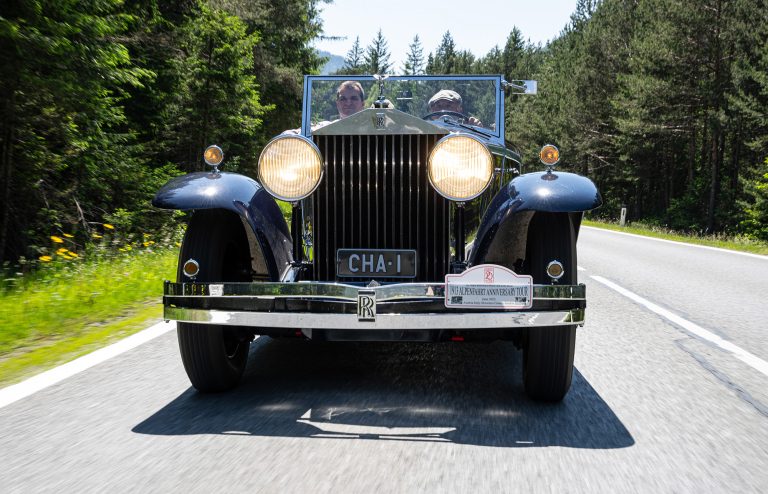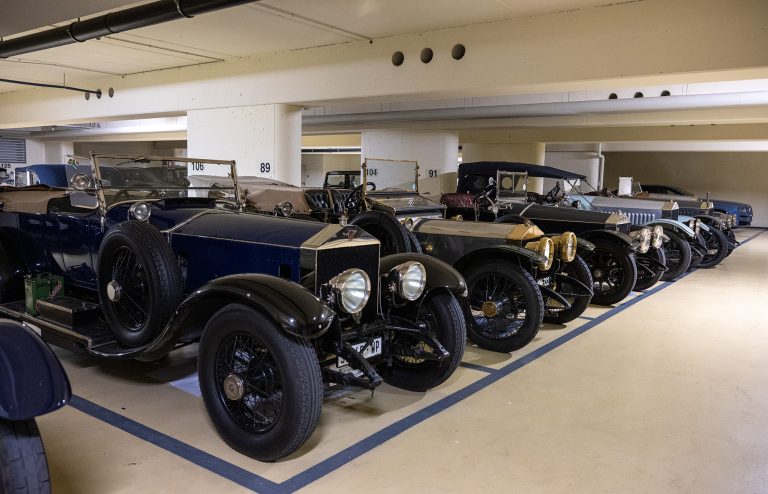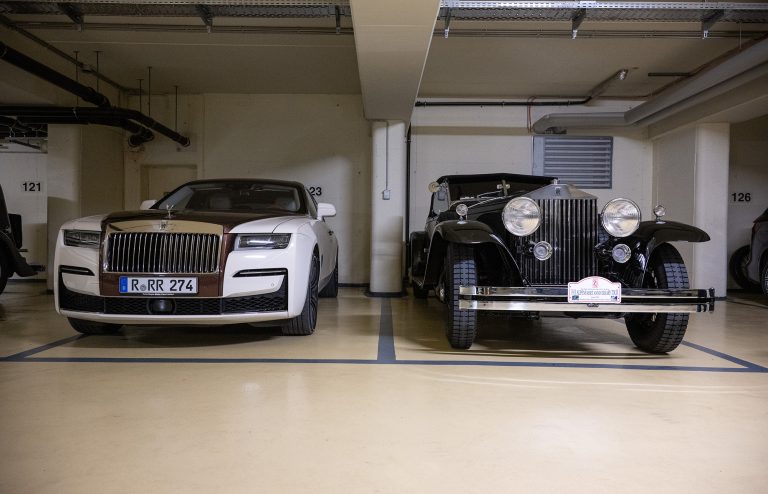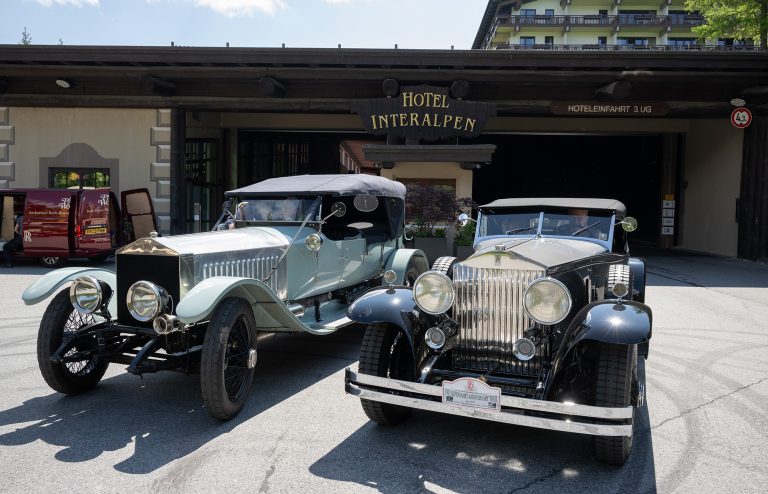 "We are very shy about revealing numbers but I can tell you we are a highly profitable company," Müller-Ötvös explains. Rolls-Royce's focus has always been maximising profit and not volume. Contrast that with Bentley that delivered 15,174 units in the same year. "The power of the brand is important because the prices you charge can be far higher." Keeping Rolls-Royce desirable to more affluent customers in its primary markets of the US, Greater China and Europe, Müller-Ötvös has strived to make the brand as relative as possible to the Instagram generation and the faster growing industry moguls with money to spend. "We are now on an average age of 43. When I joined it was 56. You can't get even younger – it's impossible. When I look at our global client demographics we are well suited."
Rolls-Royce employs 2,500 people at Goodwood and created 150 new jobs in 2022. With the new fully electric Spectre just unveiled at Villa d'Este in Italy, I suggest the move from ICE to fully electric is not just a big step, but a calculated risk. "We are not transitioning from combustion to electric in one go. We are doing that in transformative mode. Over the course of the next year until the end of 2030 when we will be completely electrified we will still sell a lot of combustion engine Rolls-Royces. There is no way to say goodbye to our lovely V12." When pressed, Müller-Ötvös says the order intake "is mind boggling, many though are staying with a V12 (ICE engine) and we cater for them too for years to come."
How well have the customers embraced the new Spectre? "I think that electric propulsion fits extremely well to our brand because it is…silent," whispers Müller-Ötvös. "It's torquey, it aids waftability that is so well suited to the brand." Indeed electrification was prophesied by Charles Rolls as the best propulsion for a car one can engineer when charging is available at the right levels.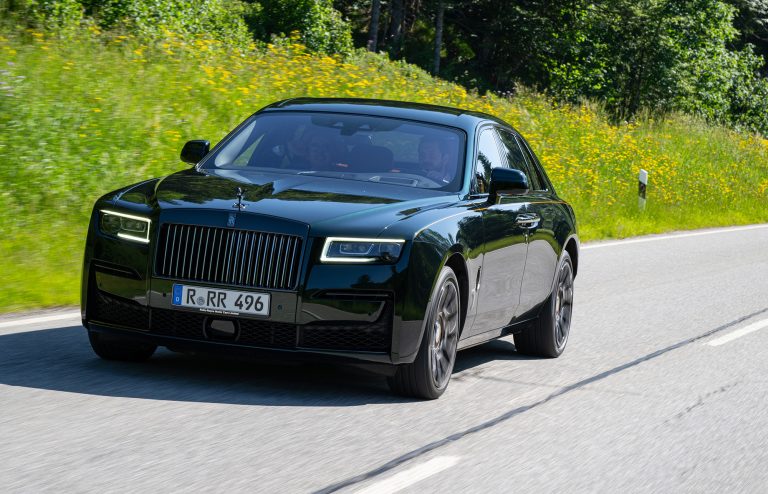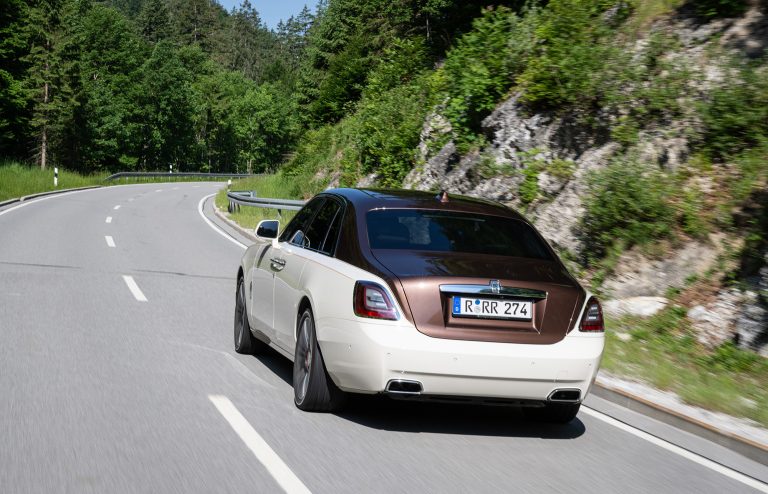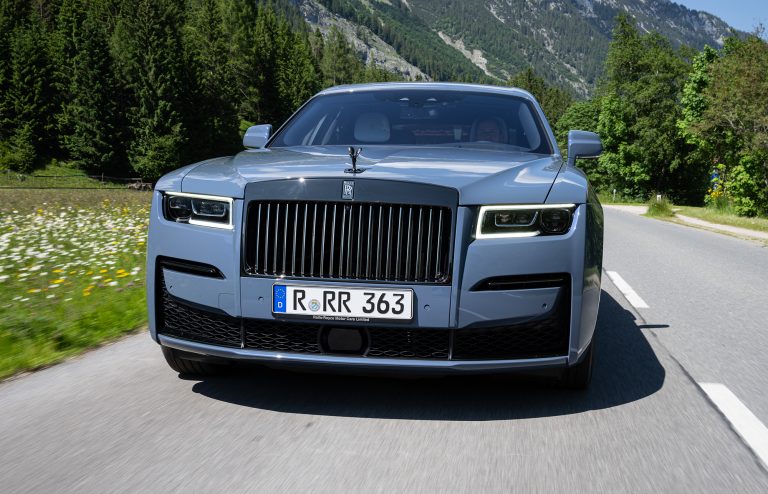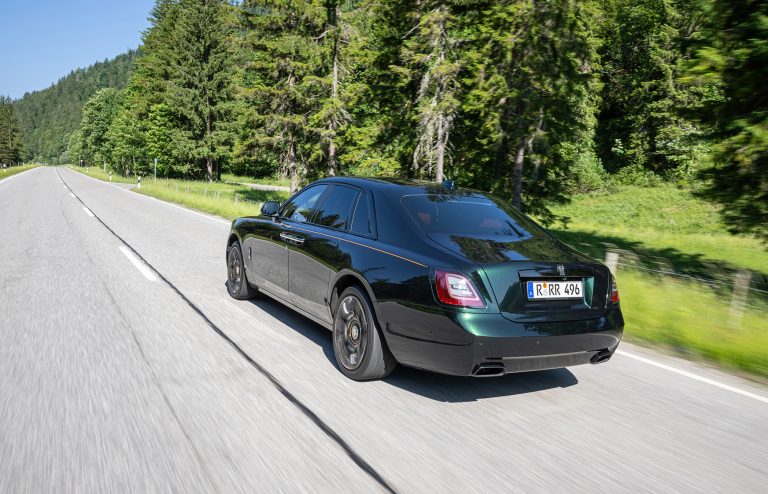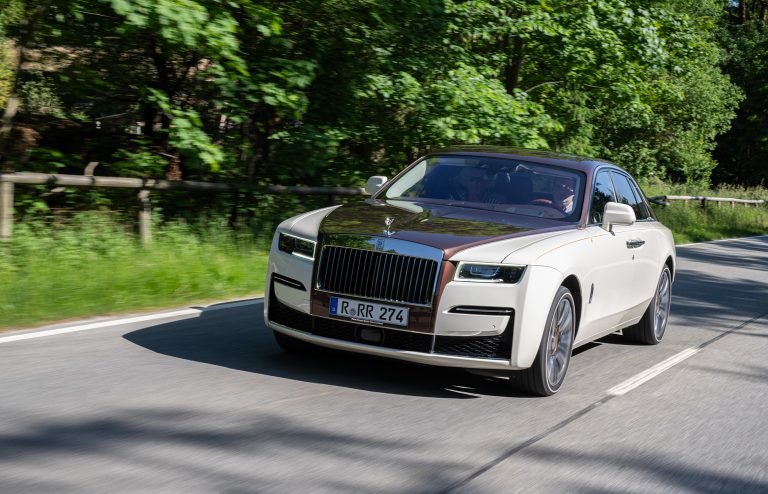 Spectre is not Rolls-Royce's first dabble with electric cars. In 2012 it produced a one-off Phantom and invited journalists to drive it. The feedback proved positive.
"Is battery technology living forever as our medium to store energy? It's a question mark," openly asks Müller-Ötvös. "Our parent BMW experimented with hydogren very intensively and launched an X5 Hydrogen. Is there a day when we might change from battery to fuel cells? Yes, why not if that is at a level that is suitable for us and generate value for our clients we probably will do so." Industry reports say Rolls-Royce may move from batteries to hydrogen fuel cell powertrains if and when the infrastructure exists. For Spectre, the smaller than expected range of 300 miles is claimed with rapid charging at 195kW. Many of the company's customers already own several cars and hunting down a charging station late at night is unlikely to be a deal breaker.
Any migration to an additional powertrain requires significant investment and Müller-Ötvös doesn't even flinch at the suggestion. "Our clients said our cars must be a Rolls-Royce first and an electric car second. Don't compromise my Rolls-Royce experience for the sake of this car being electric, they said." Do the investments that have been made look like a shrewd longterm strategy? "All the investments we are making are paying off well. It is a big investment with a complete new drivetrain. When we conceived the spaceframe architecture that was invested with Phantom VIII in 2017 it was made with the intention to go electric one day. Our intention is always contribution of margins per unit that are on the highest levels."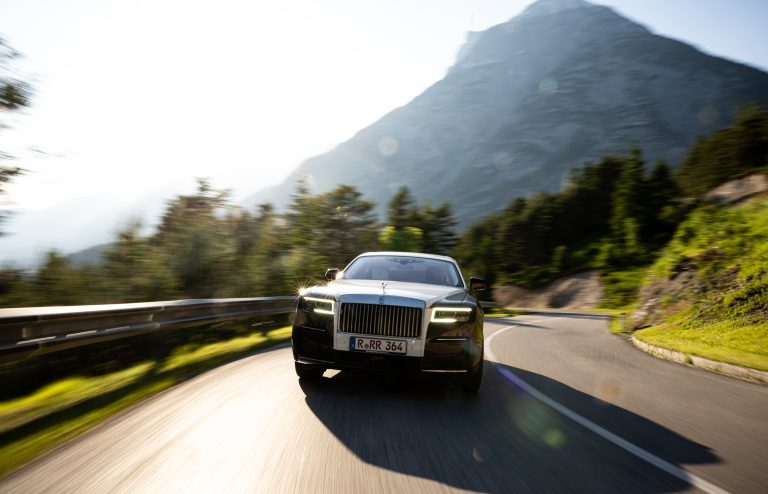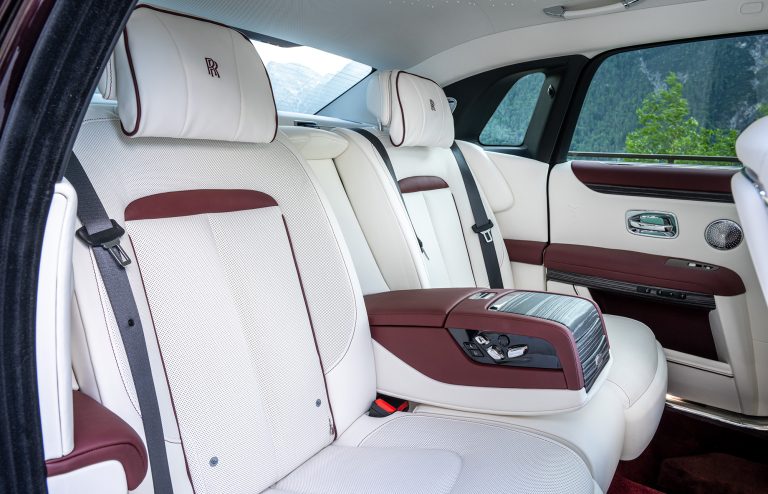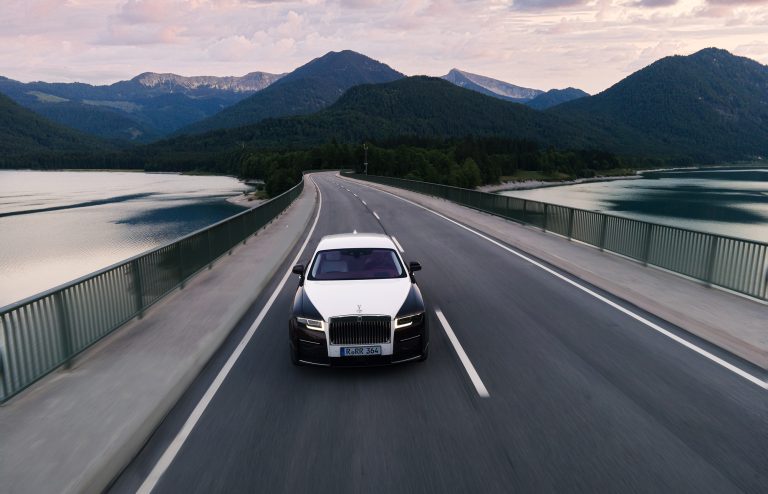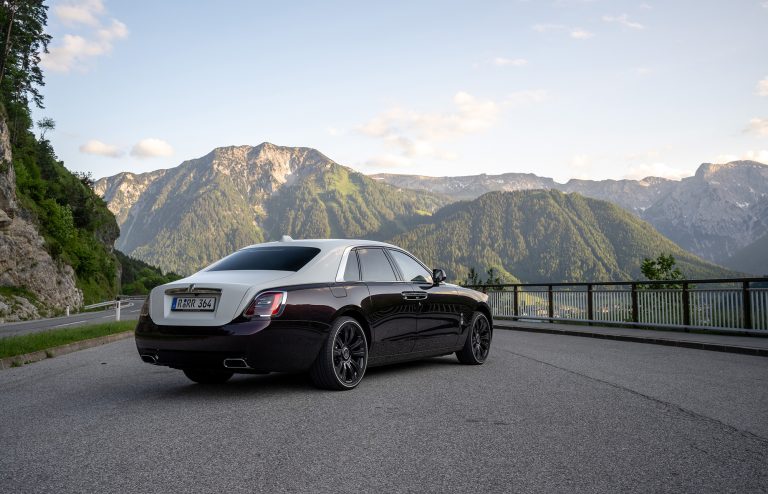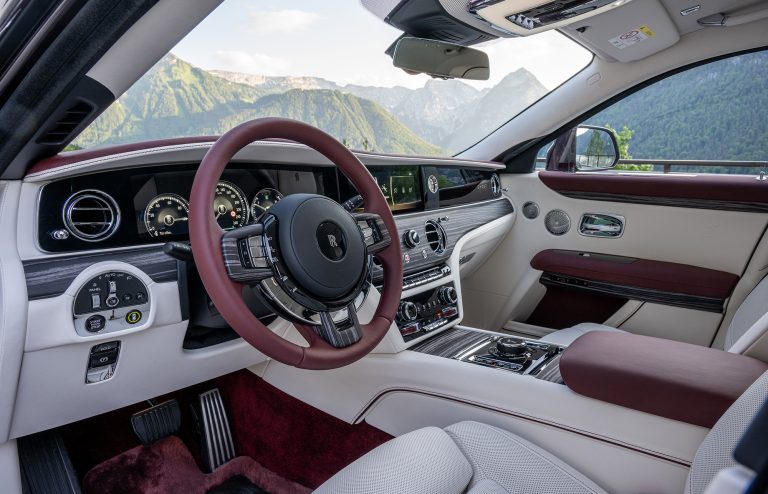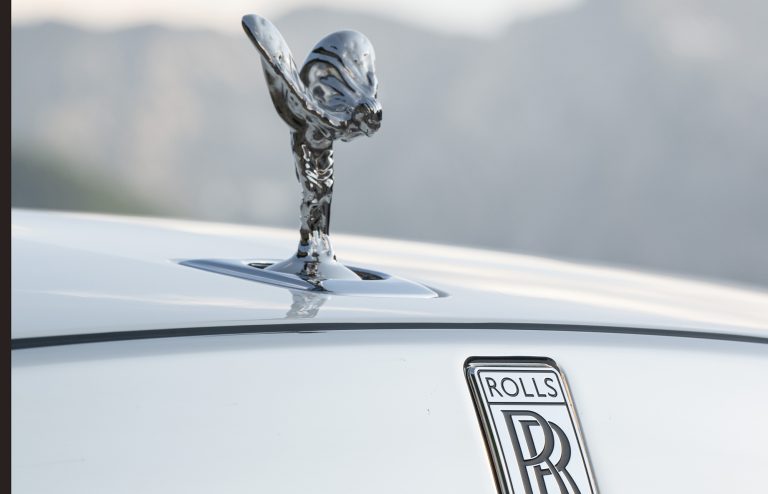 I ask for an opinion on the importance of the UK as a strategic location for investment in gigafactories. "That is something the Government needs to decide. As all the suppliers are going into the electric way to maintain the automotive business in the UK you need to think about where do I source different components and batteries is a very important component for an electric," says Müller-Ötvös. "As part of the BMW Group we are looking to assuring the kind of worldwide situation for batteries not to be dependant on a single source. The more varieties on offer the better for the industry."
With the political sands shifting in global business more now than ever how has the raft of new regulations and the risk of dealing with new suppliers added to Rolls-Royce's manufacturing burden? Müller-Ötvös lets out a slight gasp, "The amount of regulations and red tape has grown massively over the last 10 or 15 years and for that reason it is far more labour intensive to cope with all these requirements worldwide. You see different technical regulations daily and we luckily enough have support from the BMW Group with an excellent forecasting quality." Clearly, this is an ongoing challenge for Rolls-Royce. "But I would say it is a burden and cost intensive so we need to employ more people," continues Müller-Ötvös. 
How does the CEO see Rolls-Royce staying relevant without besmirching this most traditional of brands? "Number one – I would say one big endeavour over the next few years is to turn the brand to completely electric and this requires a lot of investment. Number two – we are at a point where the demographics are pretty ideal and would not forecast the brand is rejuvenating further." Behind the corporate message the striving to forecast years ahead with successful strategies is paramount. "What we need to do is never rest on your laurels when it comes to fashion and what is necessary as being seen a relevant brand for bespoke – that is something we need talk to our clients about what is relevant today and tomorrow."
It's time to wrap as my 15 minutes are up. Müller-Ötvös sits back in his chair with an expression of enthusiasm. "I dare to say we are the most client focused company in the world. I am in deep contact with our clients – we talk luxury, we talk family – we talk business – everything that is relevant and that gives me that fertiliser for my thoughts for what is relevant in the future and where we need to direct the brand."