Preview: 2021 Fort Lauderdale International Boat Show
The World's biggest in-water boat show kicks off this week
Imagery courtesy of THE RESPECTIVE MANUFACTURERS
They call it The Greatest Boat Show on the Seven Seas for a reason. And in the coming five days, there'll be more world and U.S. debuts, more boats gently bobbing in the water, and more passionate, Topsider-wearing visitors than any other boat show in the world.
Yes, the Fort Lauderdale International Boat Show – that's FLIBS for short – is back, and bigger, better and more fun than ever. And this year FLIBS favorites, like the swanky Superyacht Village, the newly-renovated Fort Lauderdale Convention Center, and the Windward VIP Club are all open for business, along with six miles of floating docks and over 1,200 exhibitors.
EQ. will be in The Yachting Capital of the World covering the show, but before we head south, here are six key boats making their FLIBS debuts that we can't wait to step aboard.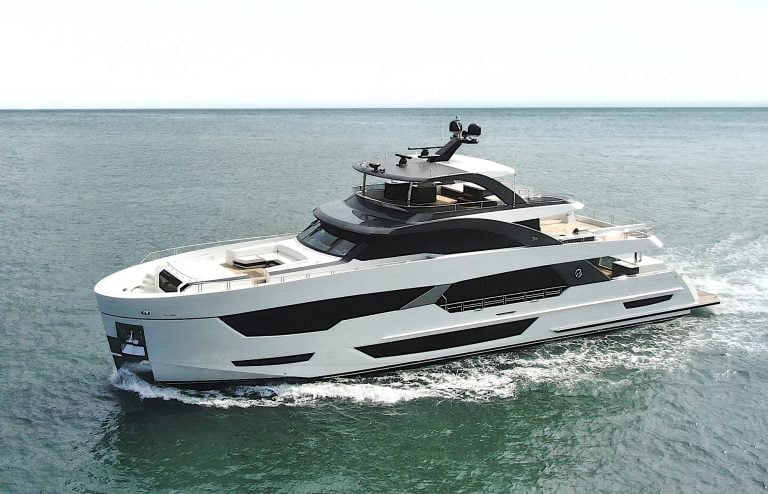 Ocean Alexander 35R
These days the Taiwanese yard is pumping out more hits than Taylor Swift. At FLIBS, Ocean Alexander will be unveiling no fewer than four new, or heavily-modified models. The show-stopper for us is the newest in the aptly-named Revolution series, the radical 116-foot, $10 million 35R. From its towering bow, its acres of oversized windows and massive skylounge, it's guaranteed to spin heads from Maine to Miami. Inside there's more space than most 150-footers with five super-luxe cabins. Twin MAN V12 diesels give this vessel a 23-knot top speed. 
www.oceanalexander.com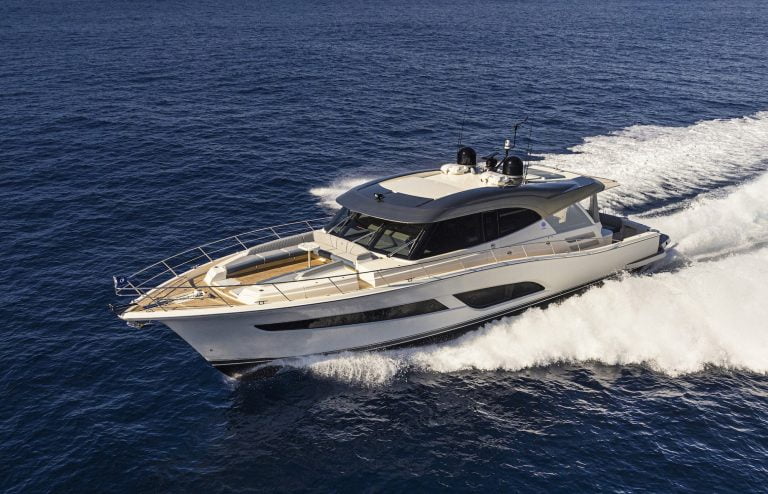 Riviera 645 SUV
Australia's biggest boat builder is using FLIBS to pull the wraps off its all-new, hard-charging 69-foot flagship, the 645 SUV. The big focus here is on indoor/outdoor space, with a huge, party-friendly foredeck with big U-shaped sofas, a teak-decked lower fishing cockpit that, naturally, comes with an industrial-size barbie, and a spacious, enclosed indoor salon. And this boat is designed to go fast. A pair of muscly MAN V8 diesels packing 1,900-horsepower apiece, can thrust this sexy-looking Riv to a top speed of over 30 knots.
www.rivieraaustralia.com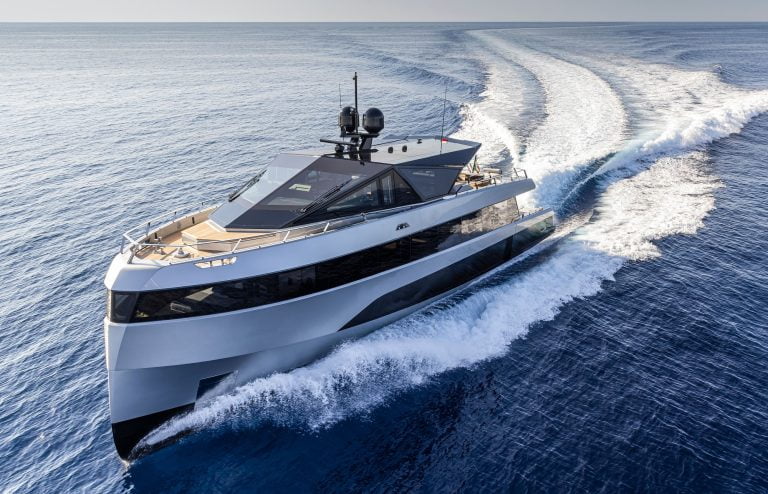 Wally WHY200 …soon but not yet!
Luca Bassani, the visionary behind Wally, part of the Ferretti Group portfolio, has been ripping-up the nautical rule book for more than three decades. His latest game-changer is the 88-foot WHY200 superyacht will be at the 2022 FLIBS. With over 2,150-square-feet of interior space, it's said to have 50 per cent more than comparably-sized yachts. Stand-out innovations include the owner's suite right in the bow with huge, wrap-around windows offering 270-degree views, over 1,500-square-foot of deck space and two concealed tender garages. Power comes from not one, but four Volvo D13 diesels.
www.wally.com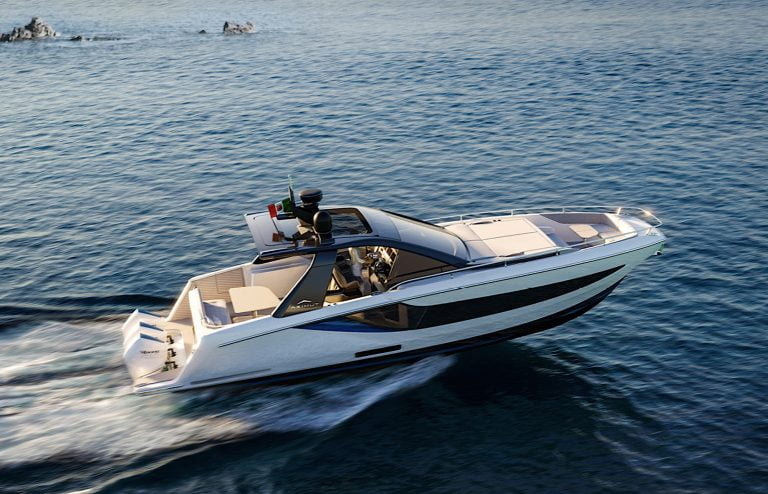 Azimut Verve 42
Last year, Azimut unveiled its attention-grabbing 47-foot sport-weekender, the Verve 47. This year, at FLIBS, it's the turn of its brand-new mini-me version, the new Verve 42. With a complex yet highly-effective, twin-stepped hull design from Sarasota's go-fast hull maestro, Michael Peters, the 42 can hit a top speed of 45 knots with a trio of 450-horse Mercury Racing 450R V8s hanging off the transom. Our favorite feature: the deep, hullside windows that run almost the length of the boat, doing a Nike-like upward "swoosh" by the helm. This lets anyone steering look down at the water swooshing by.
www.azimutyachts.com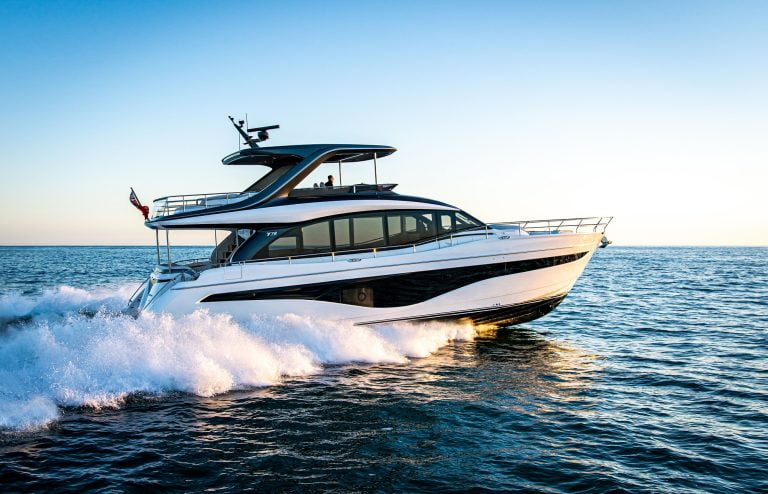 Princess Y72
The beauty of Britain's Princess Yachts' new $6 million, 72-foot Y72, isn't its multitude of windows, or the dramatic sweep of its hardtop supports, or its stunning light-filled interior. No, for us it's the fact that it's been designed to be handled by the owner and first mate. That's down to the 72's two big 1,650-hp MAN V12 diesels, bow and stern thrusters, a cockpit docking station and high side-deck handrails for safe, easy line handling. Flat out the smooth-riding Princess will top out at 34 knots and cruise effortlessly in the high 20s. As for the level of quality and craftsmanship, it's definitely Bentley-esque. 
www.princessyachts.com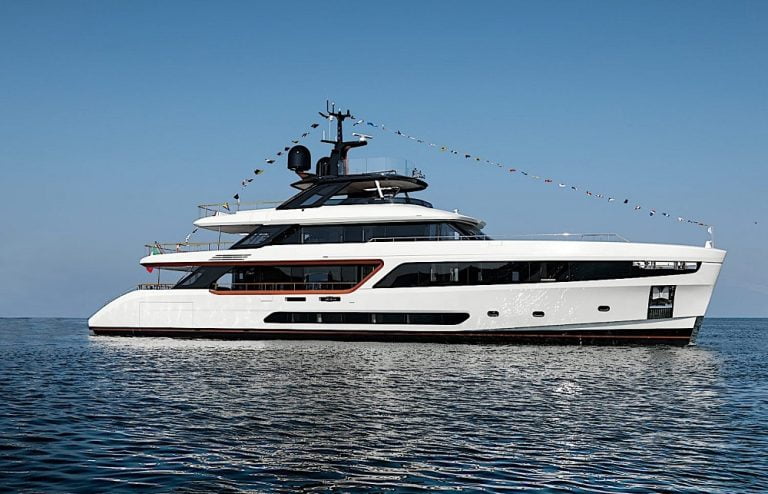 https://www.benettiyachts.it/