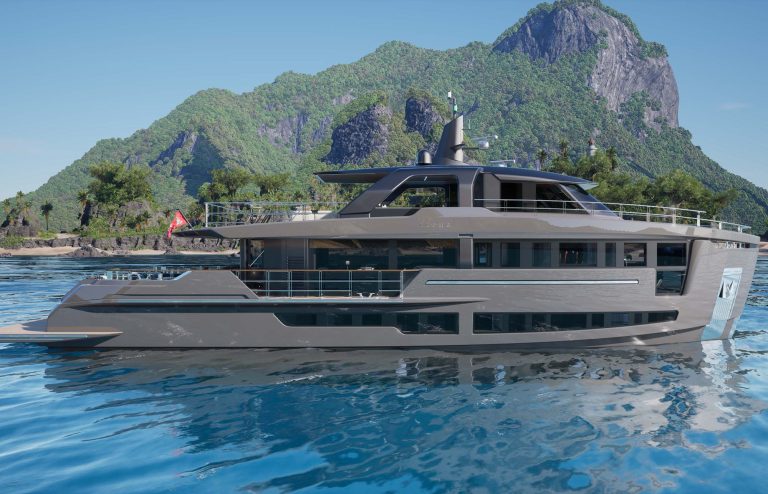 Alpha Yachts' Squalo Trenta
Sharp, sleek, shark-inspired design
Alpha Yachts' newest semi-custom project is making waves in the boating industry. The imposing motor yacht recently won the "Concept Under 40 Meters" award and was shortlisted for the "Interior Design – Concept Yacht" designation at the 2022 International Yacht & Aviation Awards. 
Dubbed "Squalo Trenta" – translated from Italian, "Squalo" means"shark" and "Trenta" refers to the yacht's 30-meter length – the ferocious vessel is truly a domineering force of the seas. Measuring 98-feet with a 26-foot beam, the robust vessel is equipped to handle rough water conditions with unrelenting, seaworthy capability. 
 RC Design takes credit for the yacht's masculine exterior design. Offering a semi-custom composition, owners will have the option of customizing their hull in a variety of colors including black, gray, red, and white.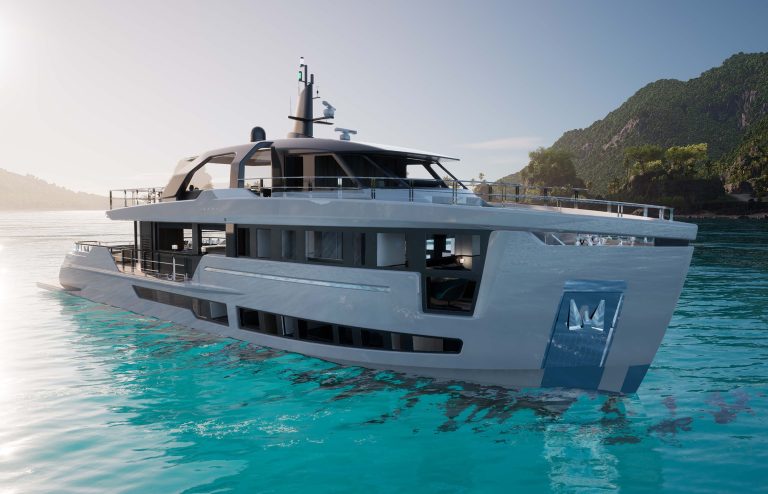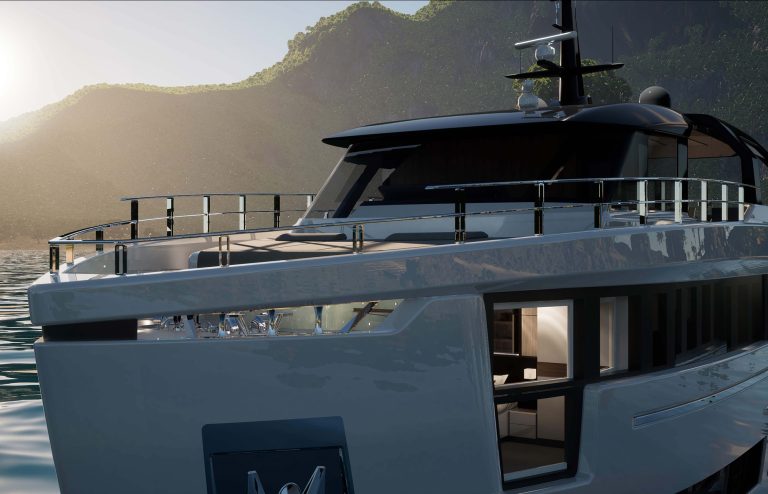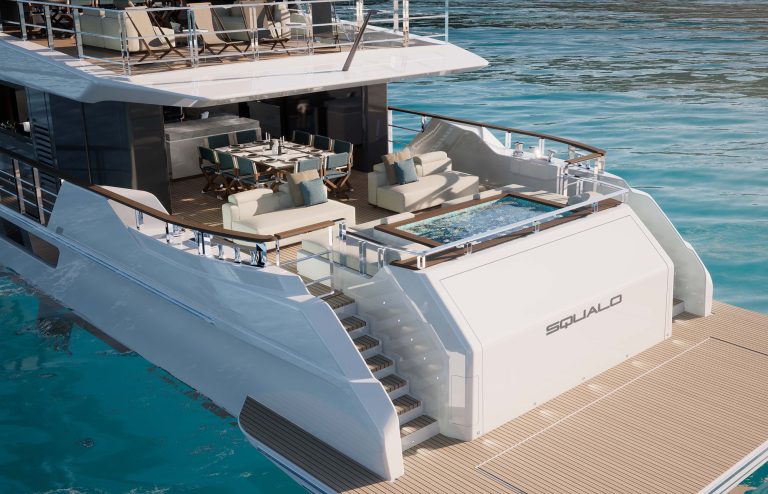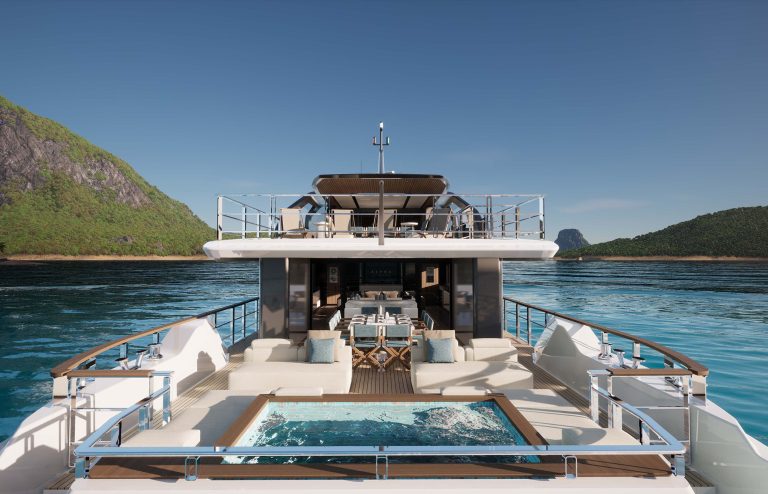 The luxury motor yacht's naval architecture was completed by Massimo Verme, who provided engineering alongside RC Design. Squalo operates with 2x MAN V8 engines. With this, the yacht has a maximum speed of 17.5 kn, a cruising speed of 10 kn, and a range at 10 knots of 1537 nm. 
Squalo Trenta's massive layout can comfortably accommodate ten guests in five cabins alongside five crew members in two cabins. Interior design and decoration were both envisioned by RC Design.
The floating floor and main floating wall system support the yacht's main and lower decks, providing increased security, reduced noise, and dampened reverberation whilst underway. That way, guests can fully enjoy Squalo's luxurious amenities, which include an outdoor lounge pool, bar, and wine cooler.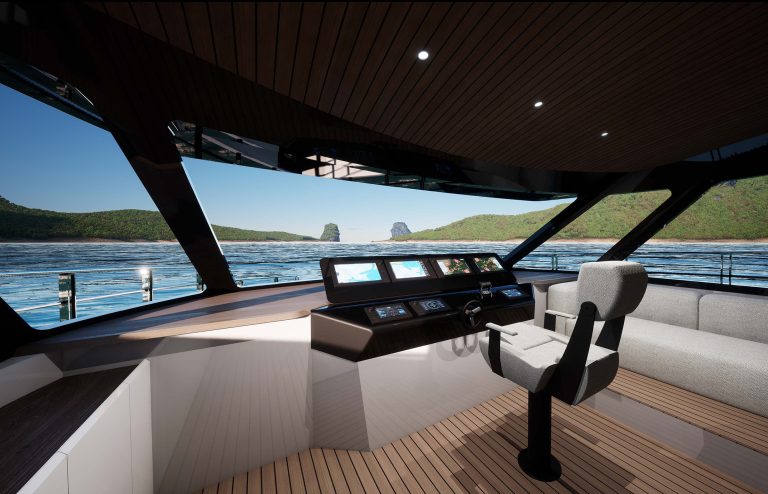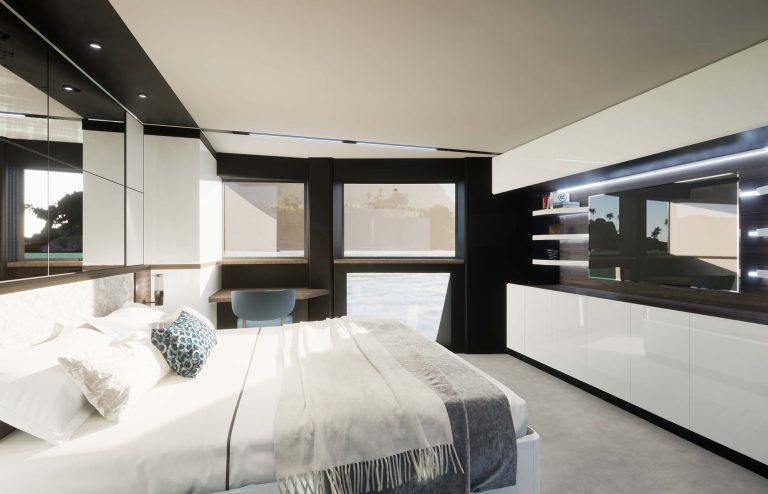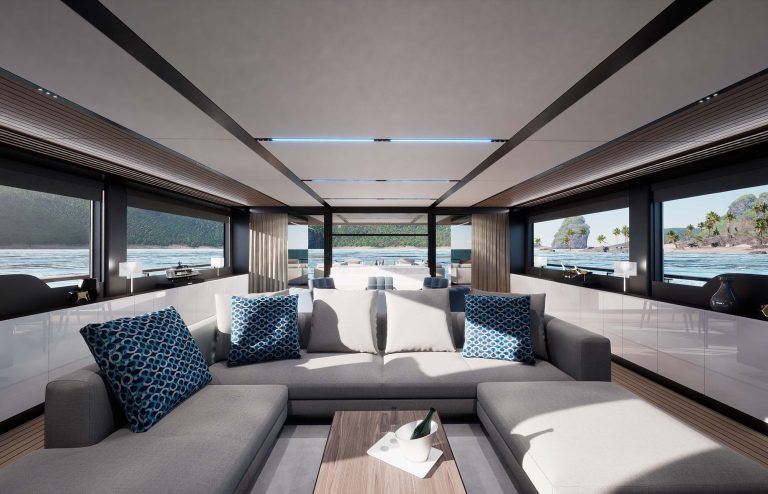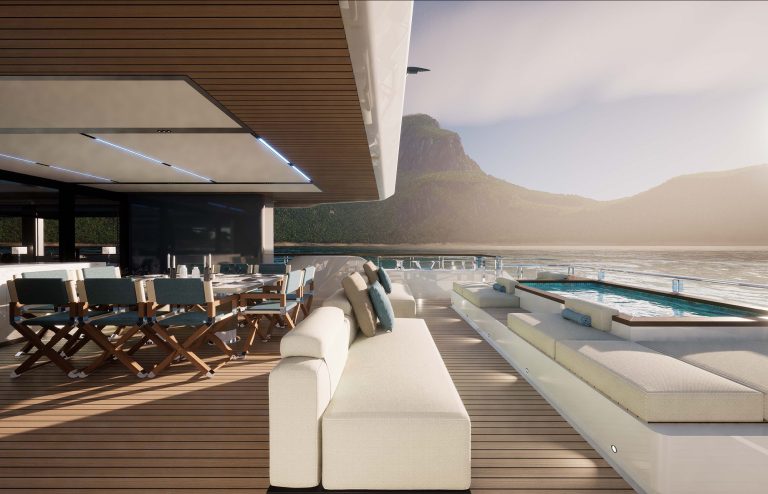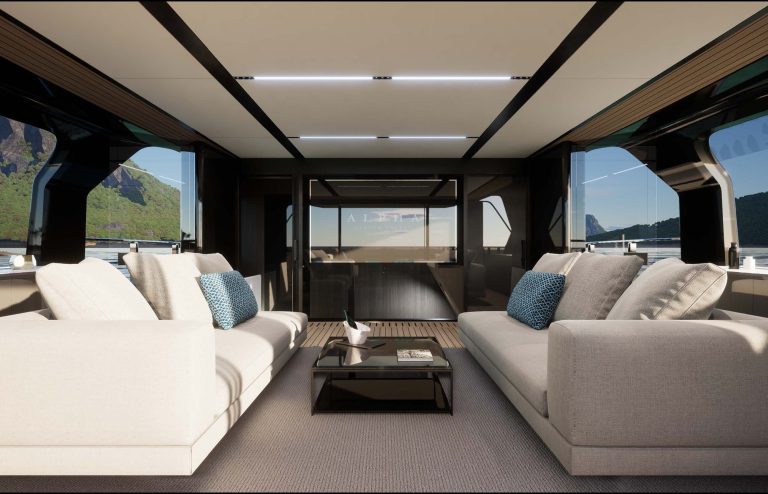 The director of RC Yacht & Design and Squalo's designer, Roberto Curtò, comments on the yacht's careful construction in a statement to the English press, "It has been a challenging and exciting project, moved by a dream team made of all super passionate people." Elaborating, he credits working with Alpha Yacht's team and founders, Jorge and Roberto Aboumrad.
"I would describe it as a mix of experience, creativity, and passion… it makes you desire to achieve more, even if you already achieved the unachievable before," continues Curtò. "I am honored to say that we accomplish[ed] the comfort of a 40-meter yacht in 30 meters. Everything wrapped in muscular but still elegant shape."
While Alpha Yacht's three Squalo Trentas are still under construction, the custom yacht company expects to begin deliveries in mid-2023.