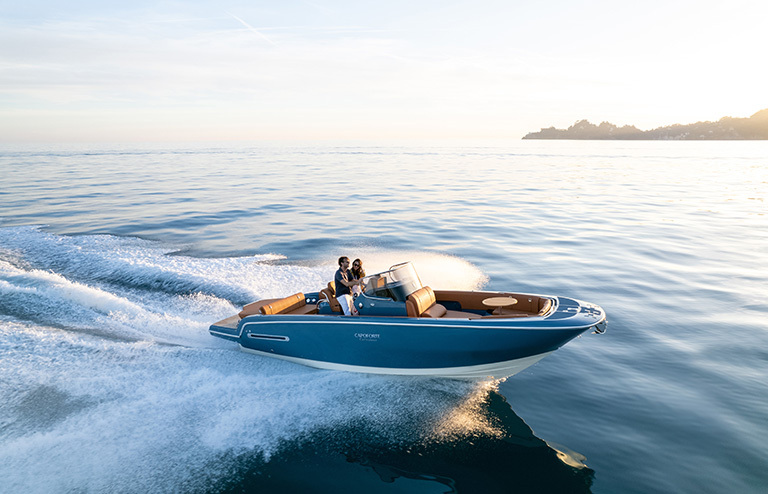 Capoforte's SX280i Collezione
A colorful and custom-built creation 
Capoforte is debuting its Collezione collection with a new, peculiarly painted yacht. Dubbed the Capoforte SX280i Collezione, the new custom-built model combines materials in colors in an original, distinctive style. With this, the SX280i is a true collector's piece – a bespoke boat that will forever remain a "one-off" model due to its styling.
"'Collezione' should not be understood as it is in the fashion world, but indicates the desire to collect a unique piece, dedicated to enthusiasts who want to own a product that can never be confused with another," explains the yacht's designer Christian Grande in a recent press statement. "The ability to create models such as SX280i 'Collezione' is a perfect example of the constructive, technical, and stylistic capabilities of the Capoforte brand," the designer says.
Bolstering her enticingly eclectic image, the Collezione features a hull and deck lacquered in Blue Ulisse paint. Complementing this striking color choice are cognac-colored cushions and a Sunset gold dashboard.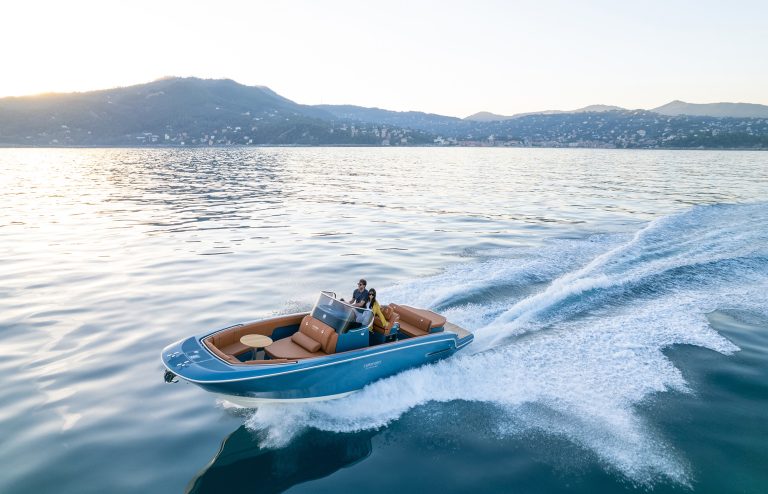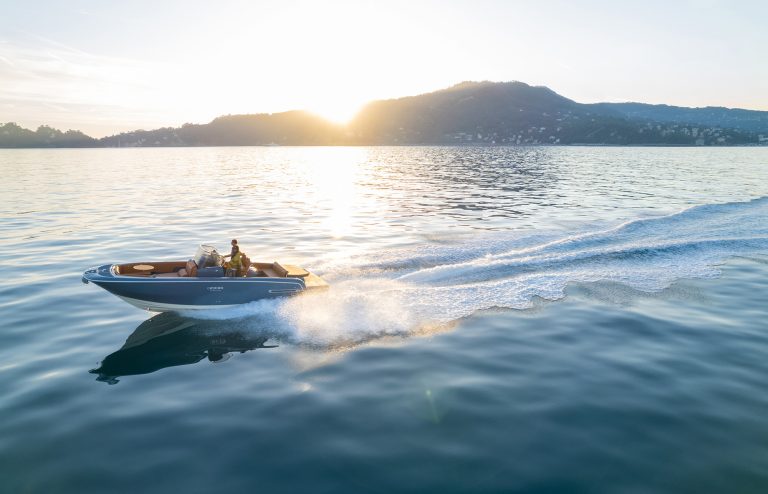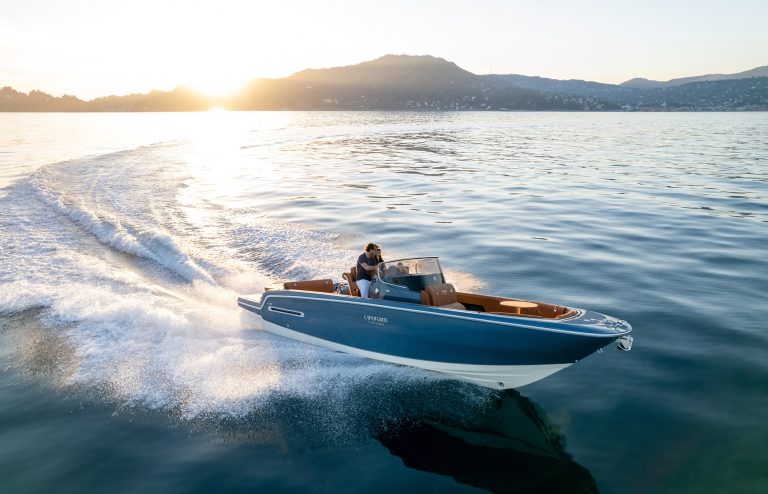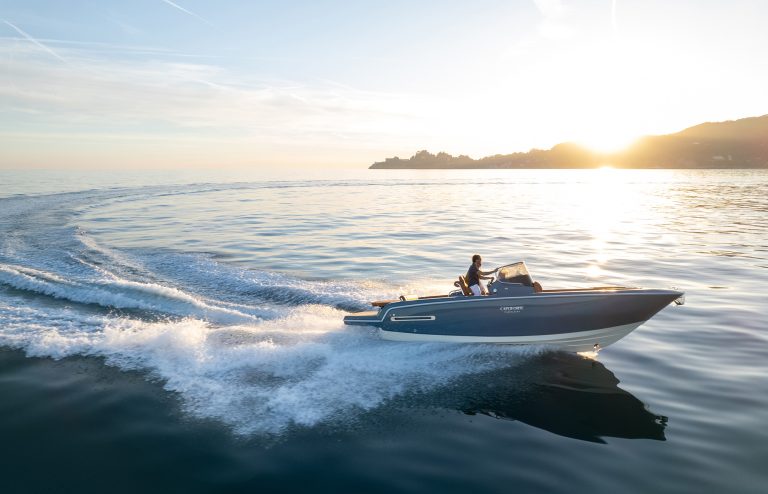 Capoforte's colorful vessel emphasizes innovation and connection. The sizeable cockpit can transform into a small living room once on the water, providing a versatile space for entertaining and relaxation. A large L-shaped sofa in the boat's central area and the C-shaped sofa along the bow provide ample room for gathering company.   
While the design of the Collezione was carefully considered, just as much attention was paid to the boat's technical capabilities. In fact, the "I" in "Collezione" stands for "Inboard" and underlines Capoforte's decision to equip their new debut with a sterndrive motor. The SX280i can produce an out of 350hp with a top speed of 39 knots and a cruising speed of 21 knots.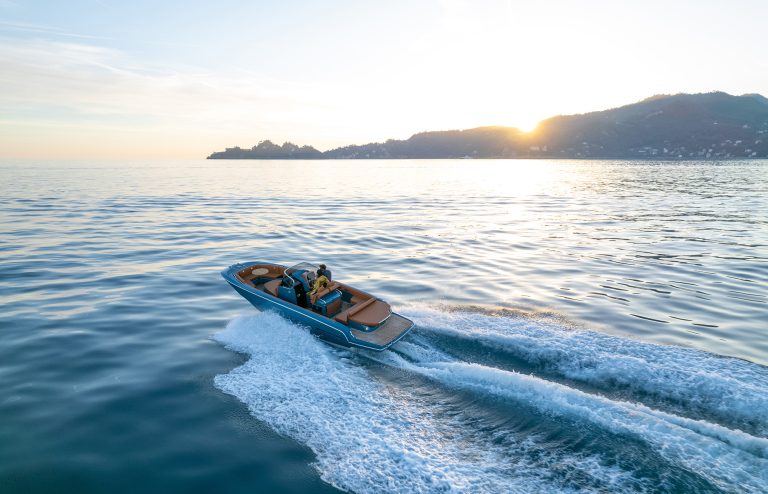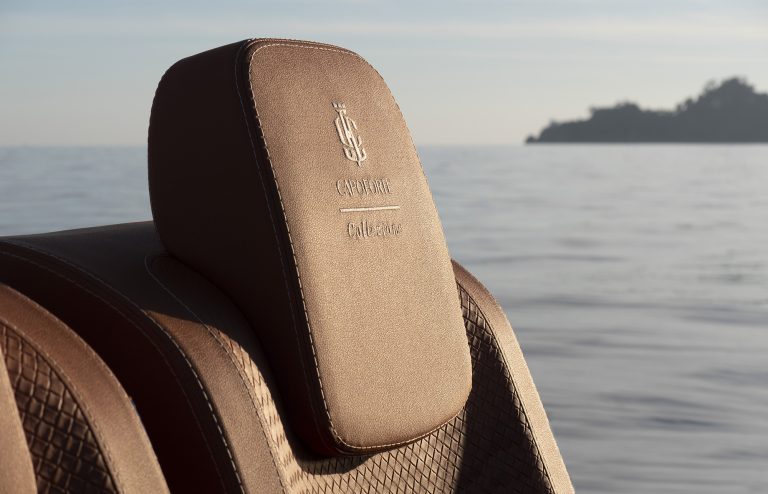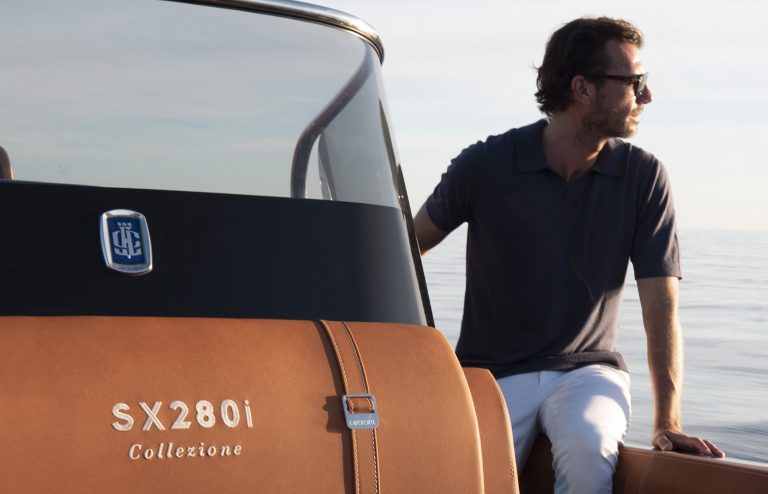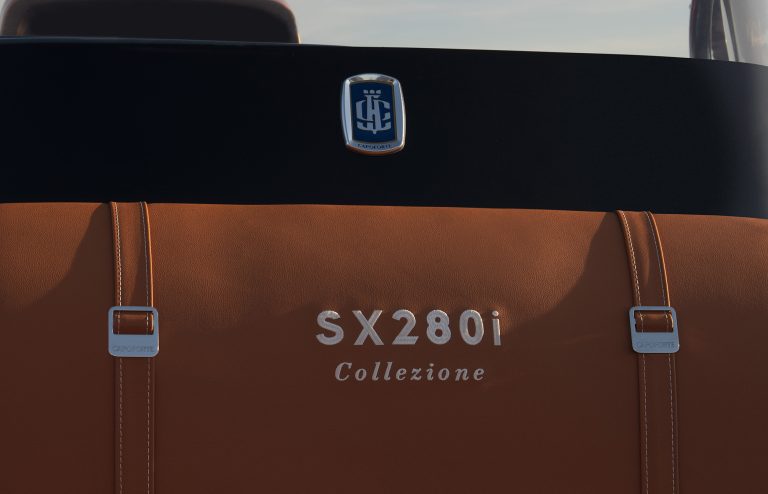 Looking ahead, Capoforte is already planning other one-off Collezione models. With the original look of the SZ208i in mind, EQ can't wait to see what's next from the Italian shipyard.