Introducing the Boundary Traversing Gulf Crosser 52
Fish or cruise within a footprint that melds different boat styles
Looking at the Gulf Crosser (née Gulfstream) 52, it's easy to let your jaw drop. The boat's design is paradoxically simple, yet also eludes a simple description. Is it a center console? A walkaround? A loose approximation of a convertible? The answer to all these questions, is yes.
At 52-feet length overall, the Gulf Crosser draws easy comparisons to other mega center consoles from builders like HCB and Scout—but there's something more going on here as well. Despite a distinctly center console-y je ne sais quois, her pilothouse is fully enclosed by structural elements, not just isinglass. And her interiors are fully finished in a way that you'd be hard pressed to find on other center consoles.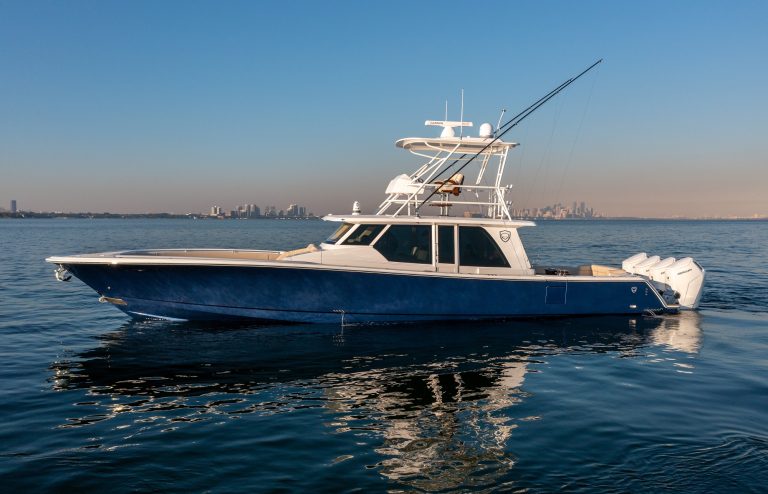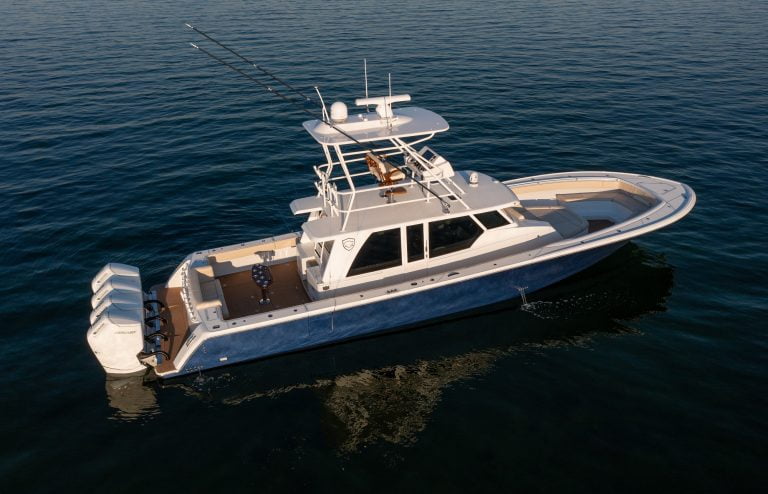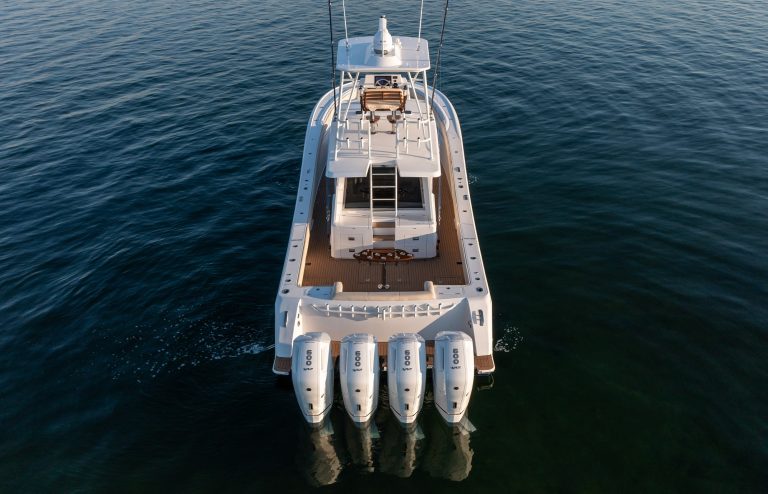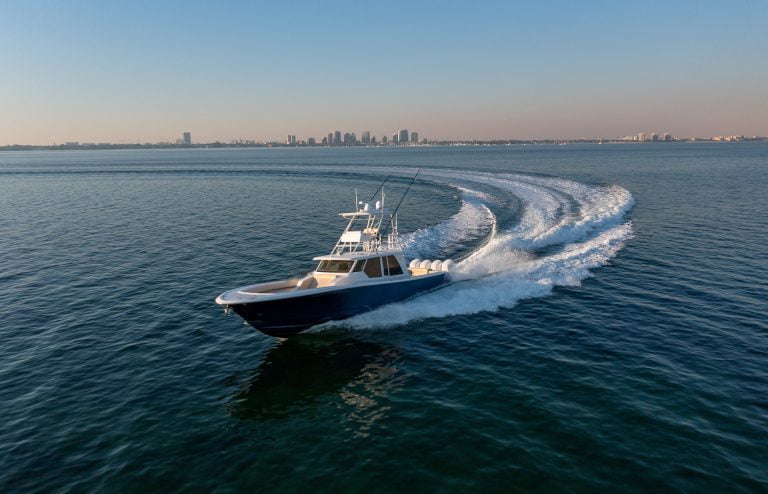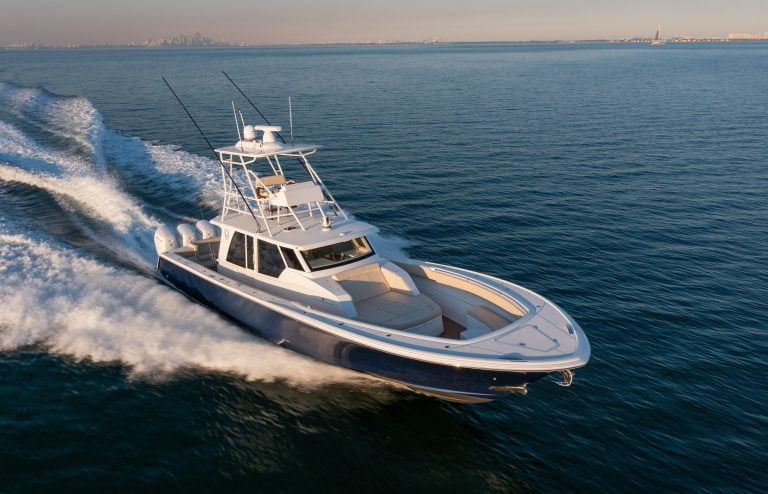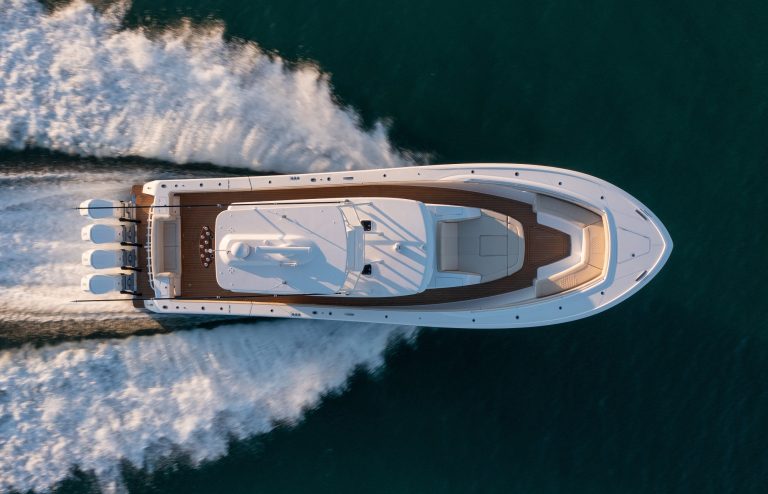 The Gulf Crosser 52 is a boat unto itself, and that's by design. Gulf Crosser is run by Hunt James, a serial entrepreneur based in Tampa. James is no slouch in the business world, and is perhaps best known heretofore in that regard as the man who negotiated the naming rights for the Tampa Bay Buccaneers' Raymond James Stadium. So when he put his mind to boatbuilding, big things were sure to follow.
James' vision for his company was to build boats that could be fishing-tournament ready, while also laden with enough creature comforts to make a family cruise from Florida to the Bahamas as easy and delightful as a Caribbean breeze—a particularly gusty breeze, that is. The 52 that I tested recently off Coral Gables in Miami had quad 600-horsepower Mercury Verado outboards that absolutely slapped. Acceleration was comparable to that of a high-powered Jet Ski, and the top end pushed past a scintillating 60 mph. The Michael Peters-designed, twin-stepped hull was also highly confidence-inducing, and grabbed the water ably and securely.
Yet even at those speedboat speeds, the ride inside the 52's pilothouse was dry, pleasant, and secure. Visibility from both the helm seats and the U-shaped seating aft was unimpeded, meaning passengers will never lose sight of whatever paradisial sunset they are cruising toward.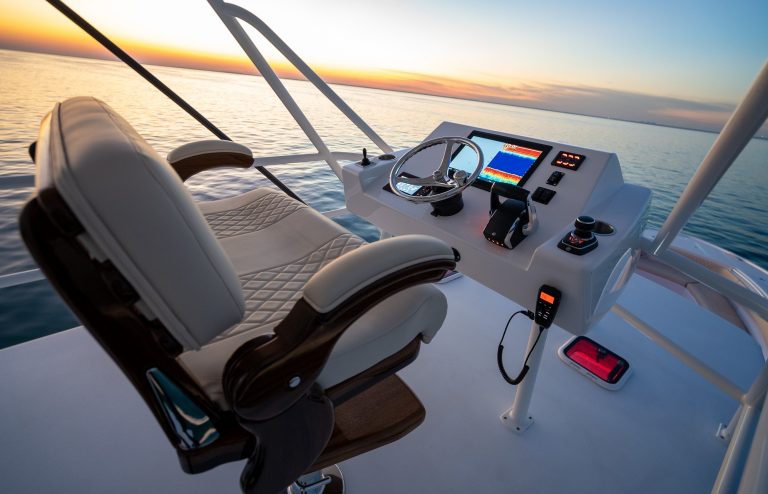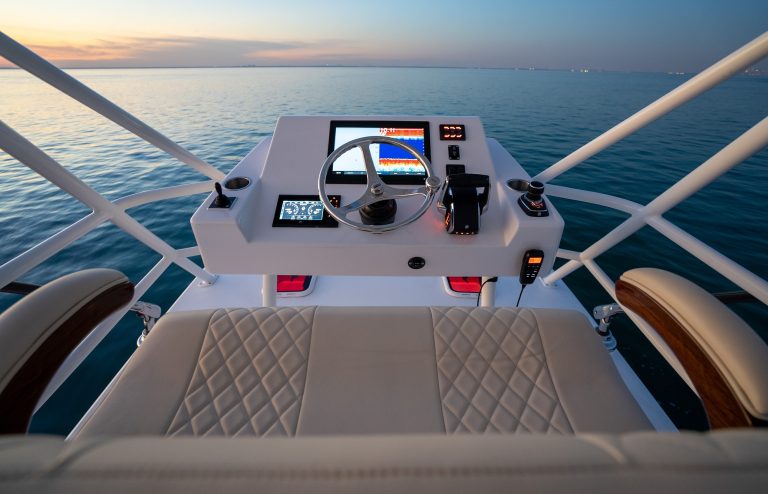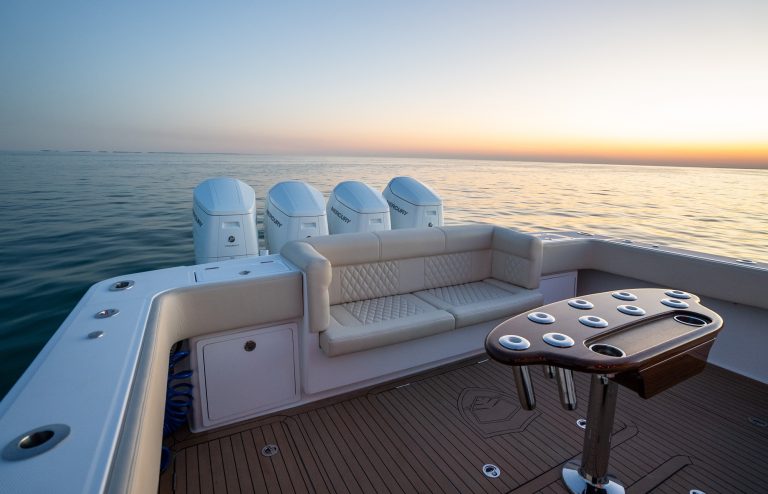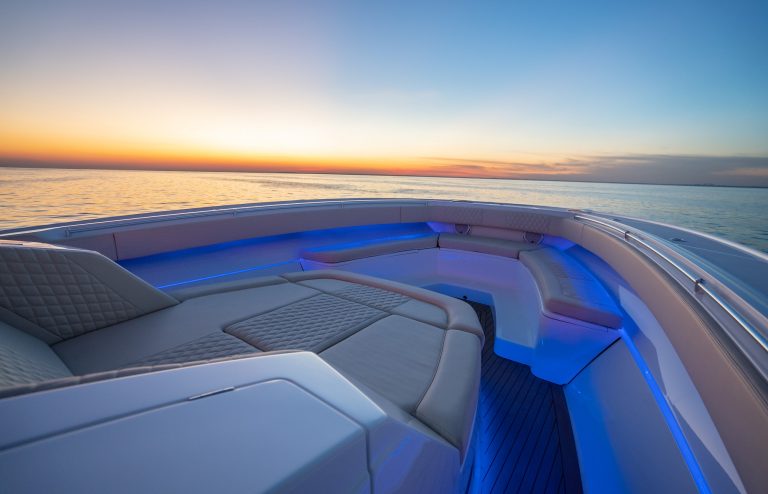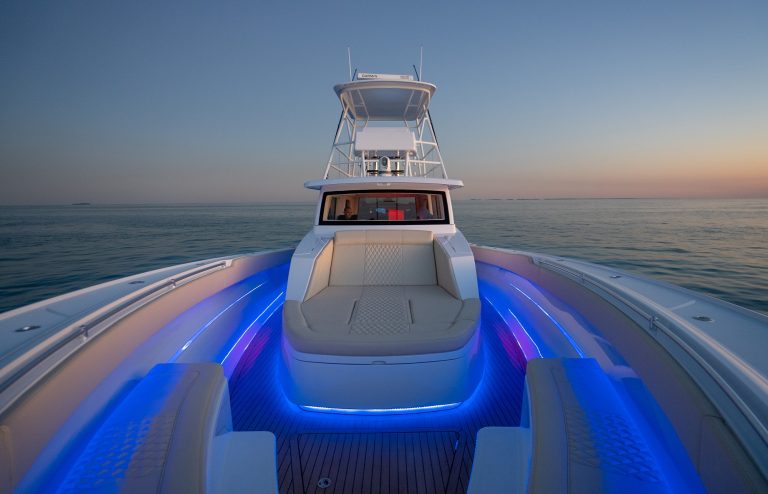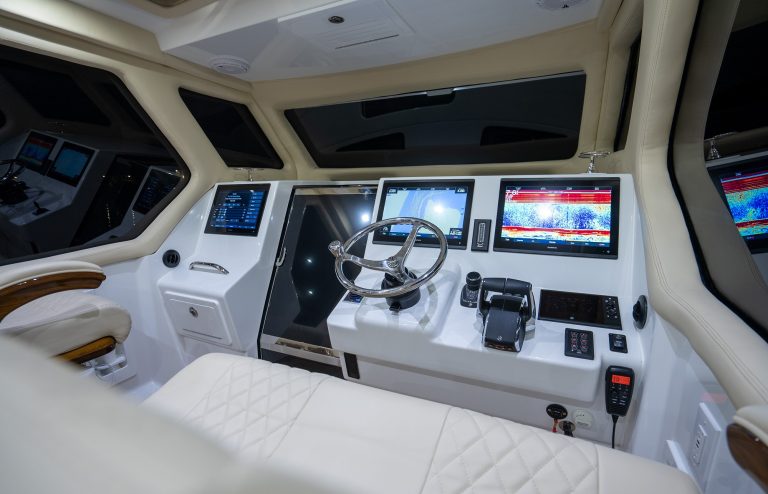 The 52 is part of a Gulf Crosser line that includes a 42, a 44 launched early this year, and an upcoming 66 that is so large as to have the makings of something game-breaking. While these boats are certainly large enough to be primary boats, there will also be a great audience for them in the luxury-tender market. The fit and finish is at a high enough level to impress even the owner of a 200-foot mega yacht. All stitches are measured and intricate, hidden places (such as under the pads lining the side decks) are expertly fared, and the welding on the tuna tower on my test boat was fully seamless.
The Gulf Crosser 52 is a fast, rugged, and ultimately enviable vessel that is as at ease firing out to the fishing grounds as she is cruising a canal on a cocktail-infused jaunt. With a design that defies expectation, this is a boat that can truly be anything you want her to be.