A mega yacht with features that are simply world class
When it comes to boating, even in the rarefied realm of the great mega-yacht halls of Northern Europe, it's hard to top the Dutch builder Heesen when it comes to pedigree and build quality. It's a brand name that serves to impress from St. Bart's to Portofino. And one of Heesen's latest launches, the 50M Ela, falls right in line with what the world has come to expect from the builder.
Ela has clean and masculine lines penned by Frank Laupman's Omega Architects. Gently cambered flybridge and skybridge decks frame massive sole-to-ceiling windows that serve to elongate this yacht's profile. Those windows also simultaneously allow exemplary amounts of natural light to flood the interior while offering excellent sightlines to onboard guests.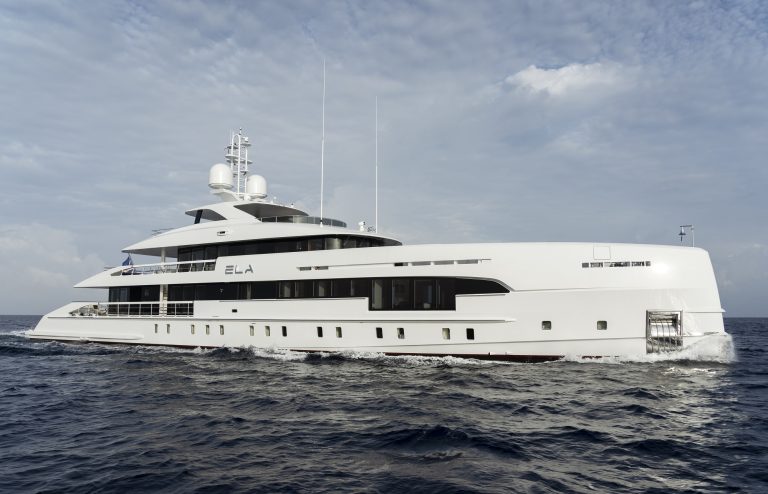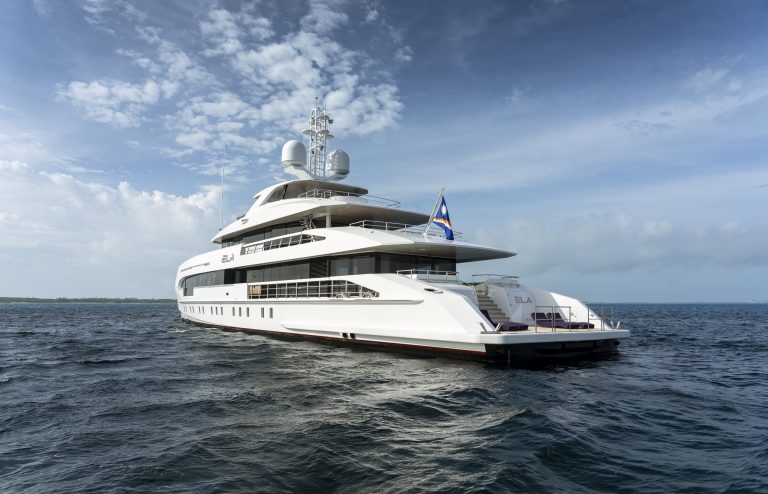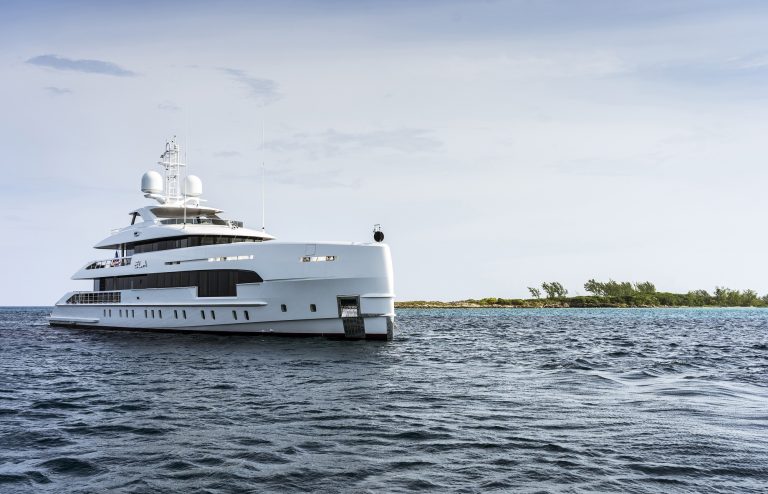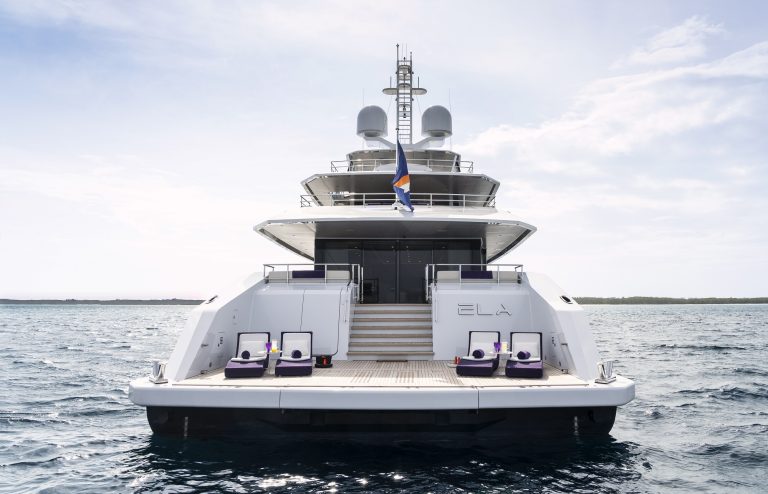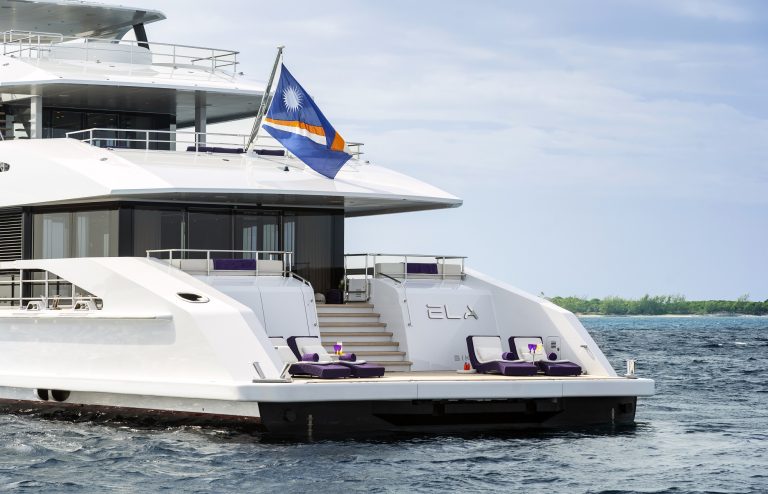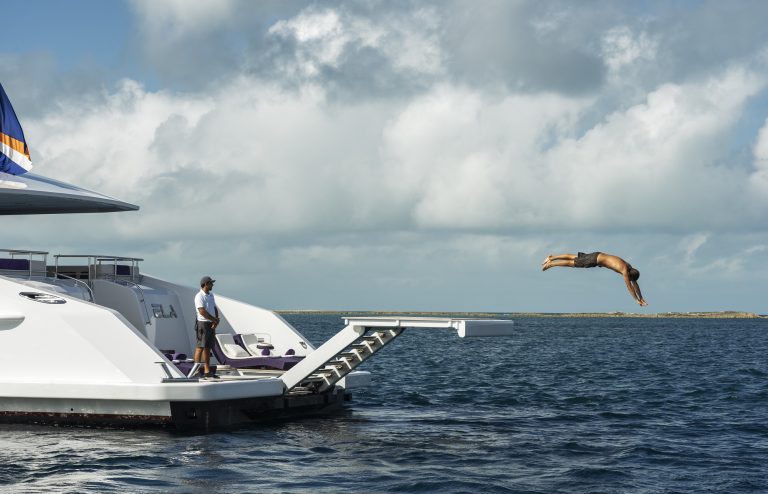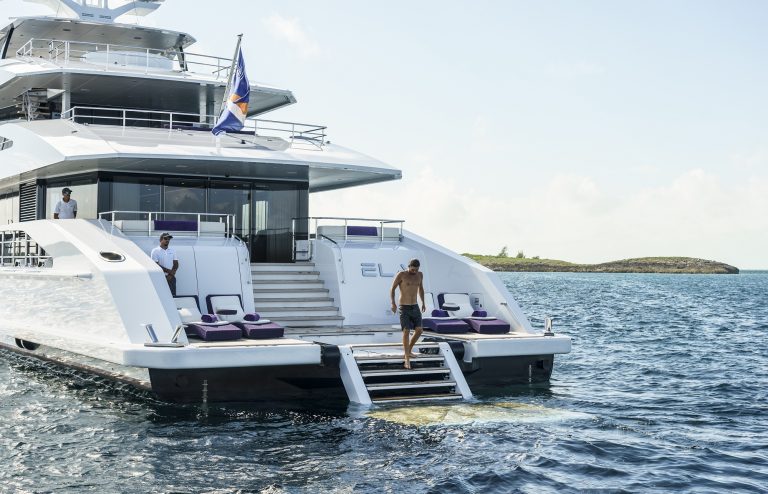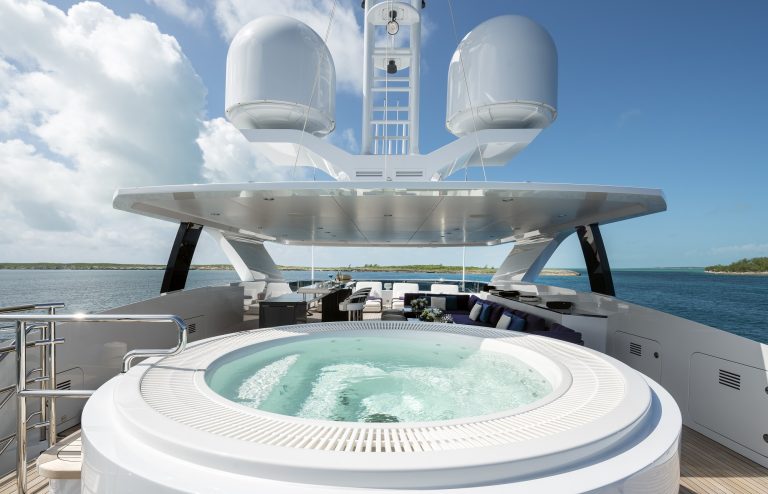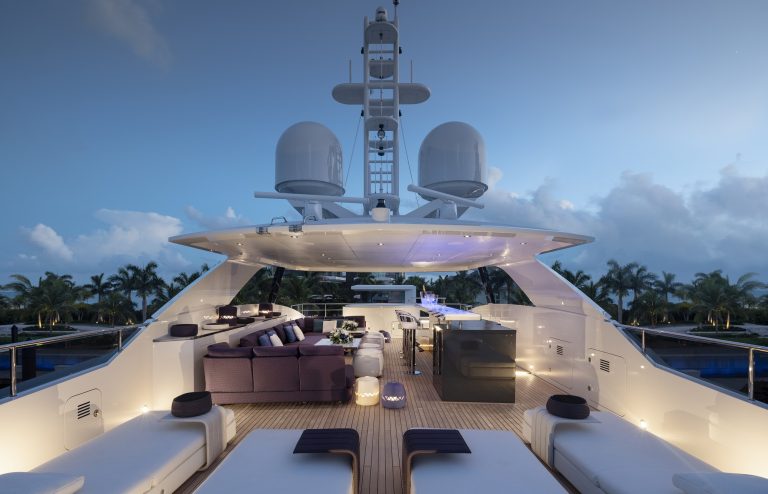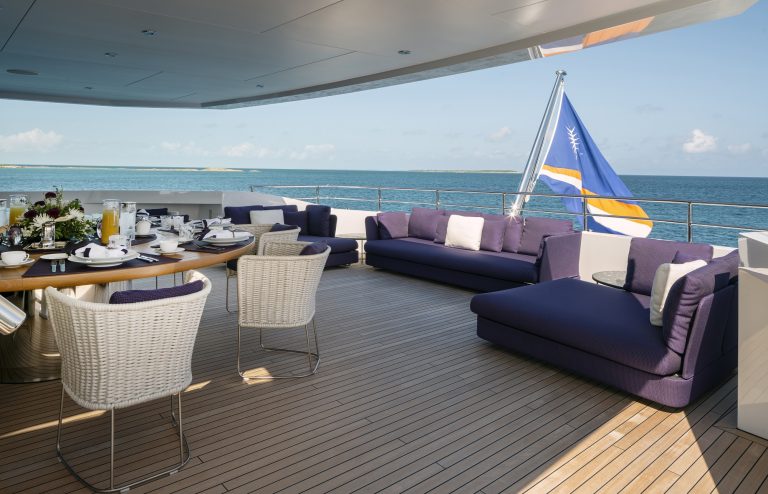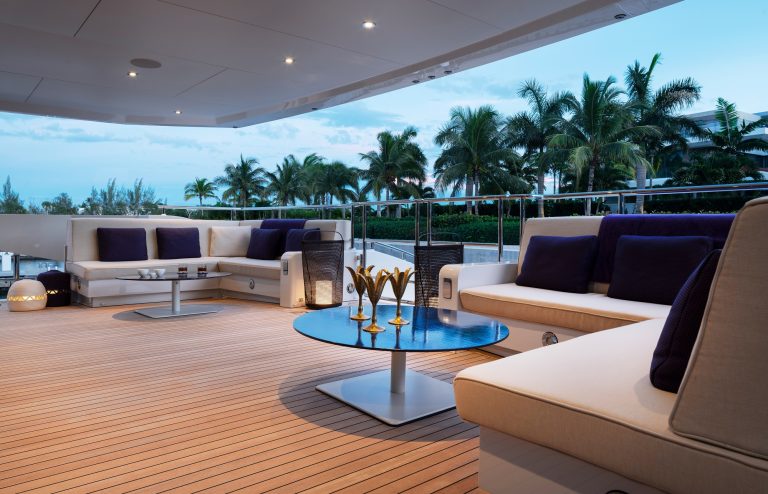 Equipped with a fast-displacement, aluminum hull coupled with distinctive spray rails that make for a smooth and confidence-inspiring ride, even in rough water. A draft that flirts with the magical six-foot number means that this yacht will be able to ply skinny water, in particular in the world-class cruising grounds of the Bahamas.
For power, the vessel has a pair of MTU 12V 2000 M72 main engines housed in an immaculate engine room with excellent access and headroom. At a cruise speed of 12 knots, the mega yacht has a range of 3,750 nautical miles, enough to make the transatlantic hop from the Med to the Caribbean on her own bottom once the seasons turn. On the pins, the yacht can reach 19.5 knots, which is noteworthy for a boat in this size and class.
Six luxurious guest cabins mean this boat can sleep a dozen guests comfortably. The owner has their own full-beam, en-suite stateroom with large hullside windows for light and a king-size berth. A similarly posh VIP stateroom is also en-suite and has excellent stowage. They are just a fraction of the 3,757 square feet of interior space Ela has aboard. The interior was penned by the Italian Cristiano Gatto and has stained Canaletto and American walnut veneers on the soles and walls, which play nicely with the bespoke carpeting and textured leathers throughout. The vibe is certainly more masculine than feminine—a cookies and cream color scheme that whispers to guests in a cool baritone. Custom furniture on all decks heightens the level of comfort and luxury found onboard.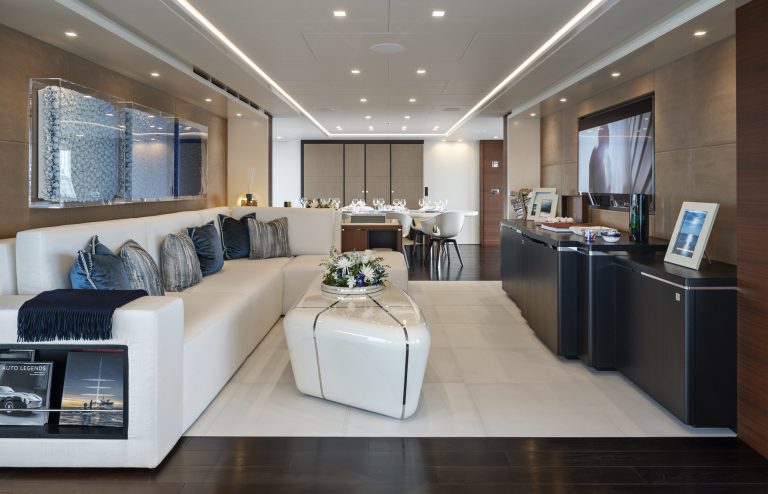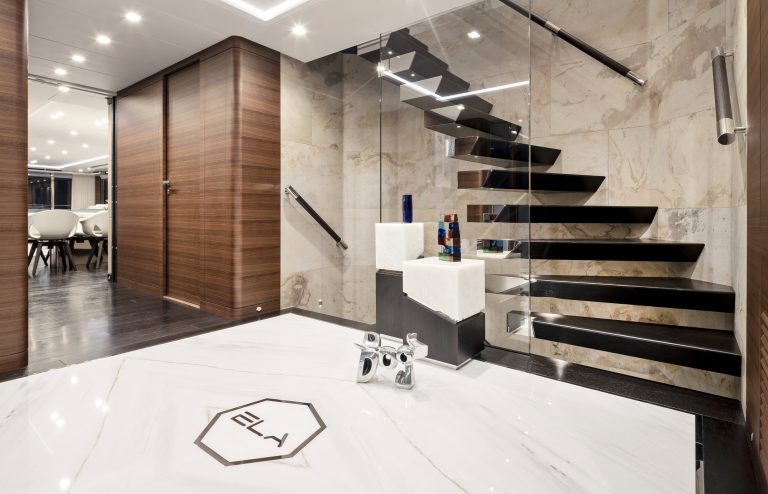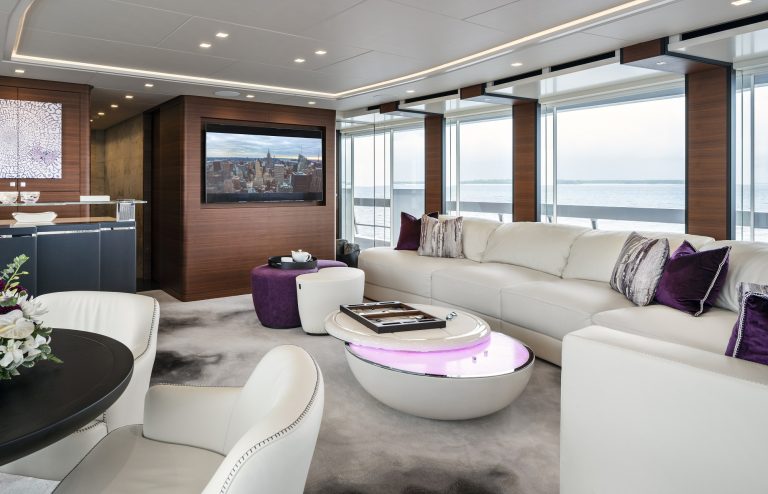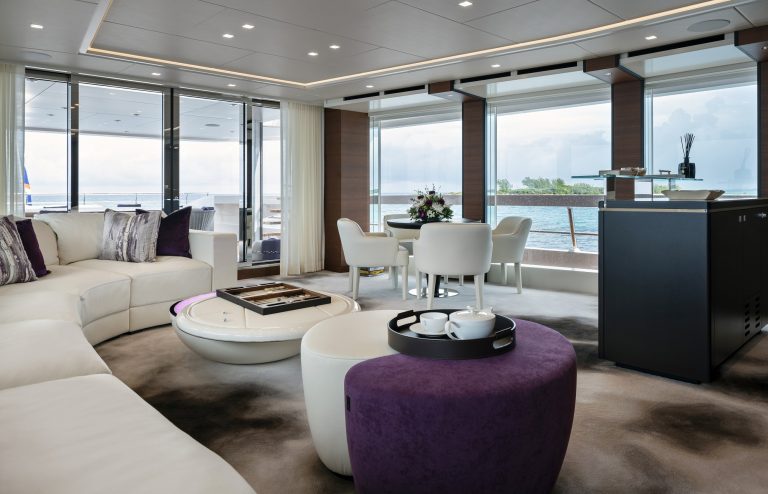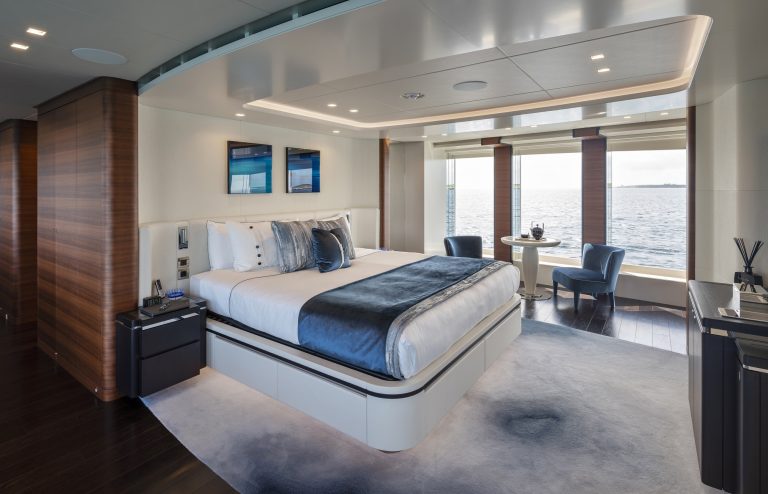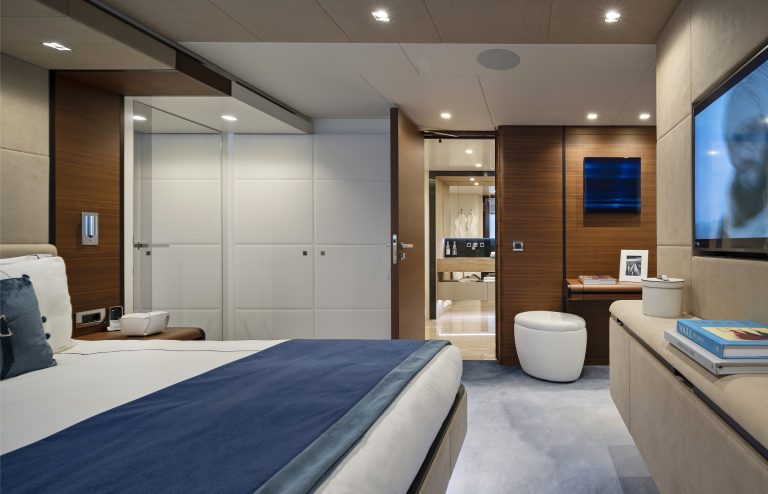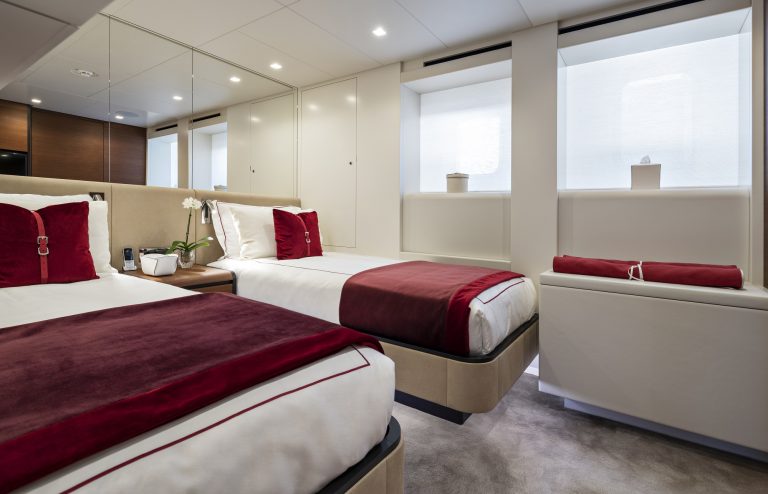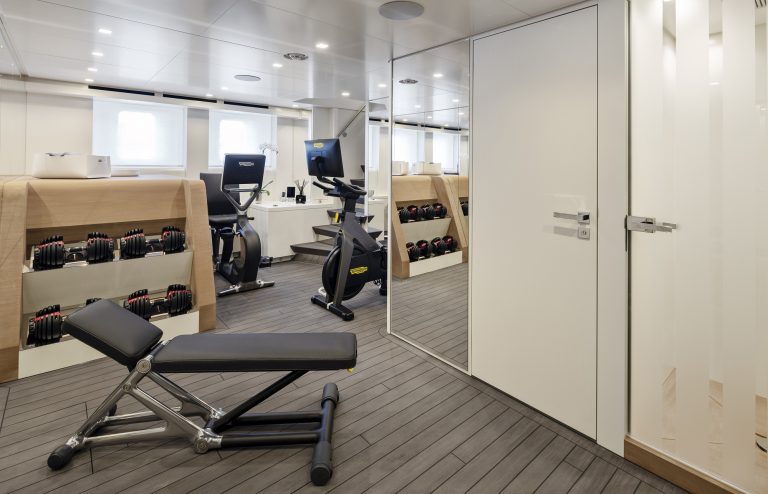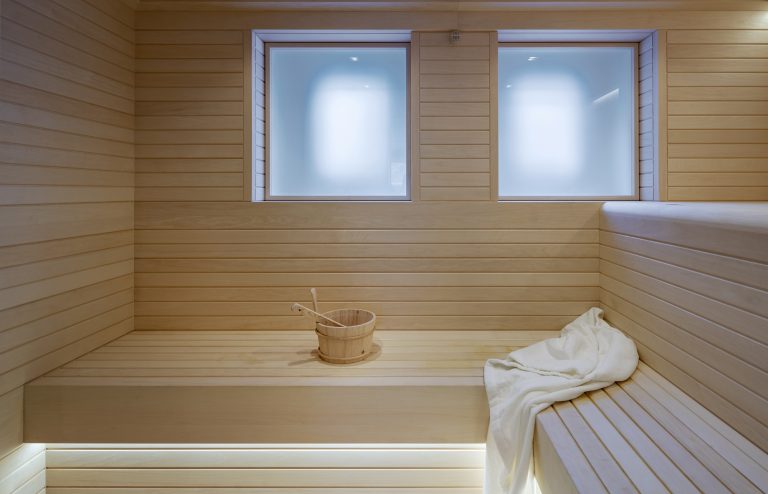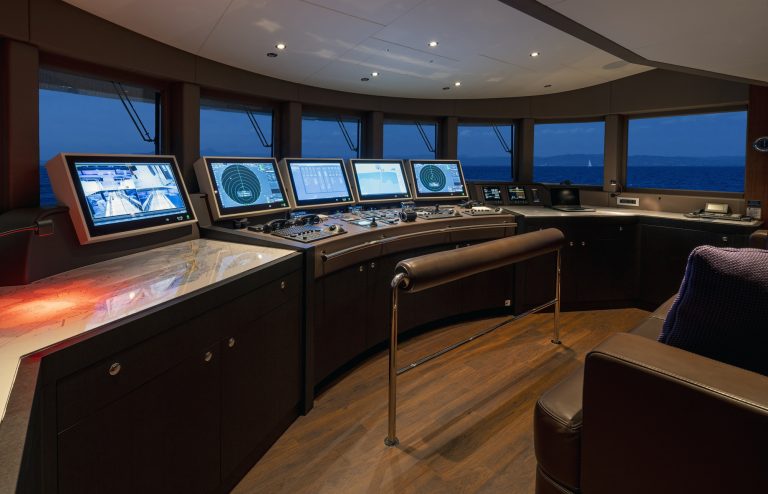 The Heesen has other features that may not be as glamorous as the aforementioned, but serve to make her time spent at sea seamless. She can house a crew of nine, ranging from captains and stewardesses to chefs and dive instructors. A fin-stabilizing system from Naiad Dynamics helps to alleviate nausea-inducing rollers—a boon for even the most hearty of guests. Twin 118-kW Zenoro generators in the engine room offer more than enough juice to keep all the boat's systems running when on the hook.
This mega yacht (which is available for charter through Edmiston) has all the trappings of a world-class cruiser. She is right in line with her builder's aims of creating some of the best pleasure vessels in the world, and she is set to make her lucky owner, or anyone who charters her, very, very happy.