Leveraging a blue-blood pedigree to create a boat that is much more than expected
MJM is a powerboat company that sprung forth from the Johnstones, a family that boasts multiple members of the National Sailing Hall of Fame and is nearly synonymous with the sport in the Unites States. As such, MJMs have always combined light displacement with an eye toward seaworthy hulls and a no-muss-no-fuss attitude. The boats are as fun as they are capable and possess a rare entertainment platform that is also livable. The MJM 4, which debuted in 2022, is no exception. This bowrider offers nearly everything one could want in a boat in this size and class.
Perhaps one of the most appealing things about the 4 is her formidable optional propulsion package that includes twin 600-horsepower Mercury outboards (triple 300-horsepower Mercurys and twin 440-horsepower Volvo Penta inboards are also available). With the big Mercs, the Down East-styled boat can top out at well over 40 knots and achieve a fast cruise in the mid-30-knot range. Besides the powerful engines, the MJM owes her speed to her feathery 17,730-pound displacement. The boat can be so light because she is just a scant 12-feet wide and is also constructed using a proprietary epoxy construction technique that ably keeps weight down without sacrificing strength.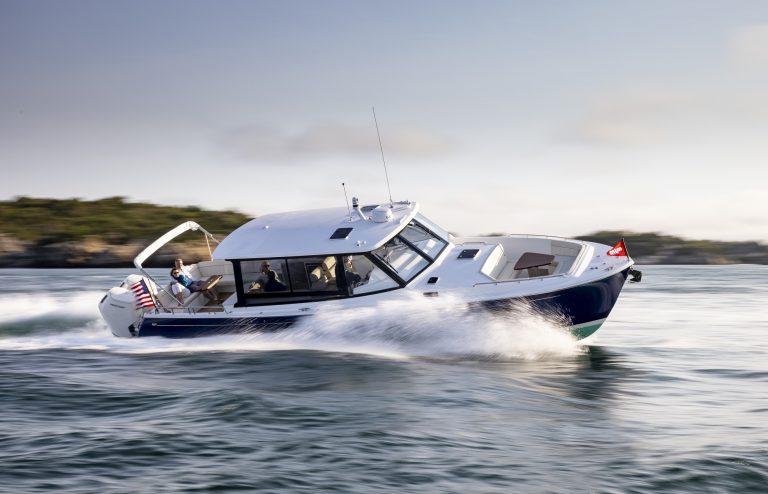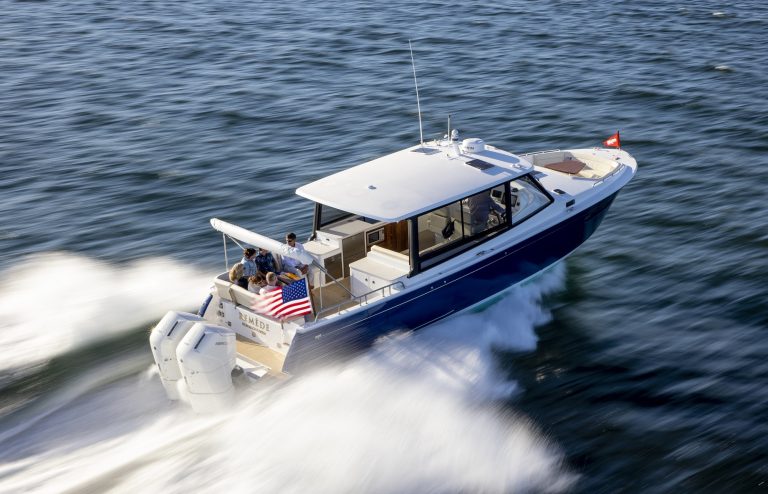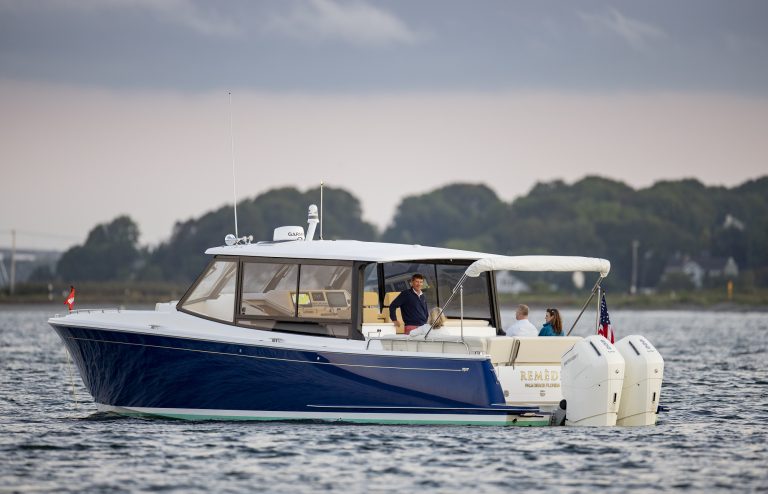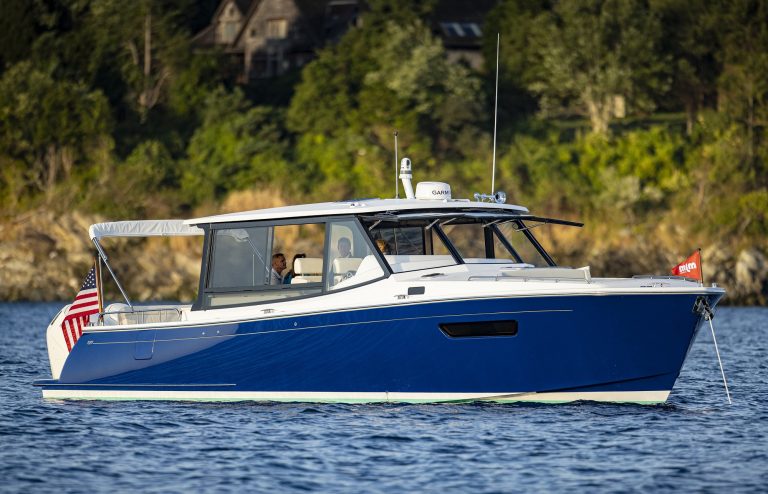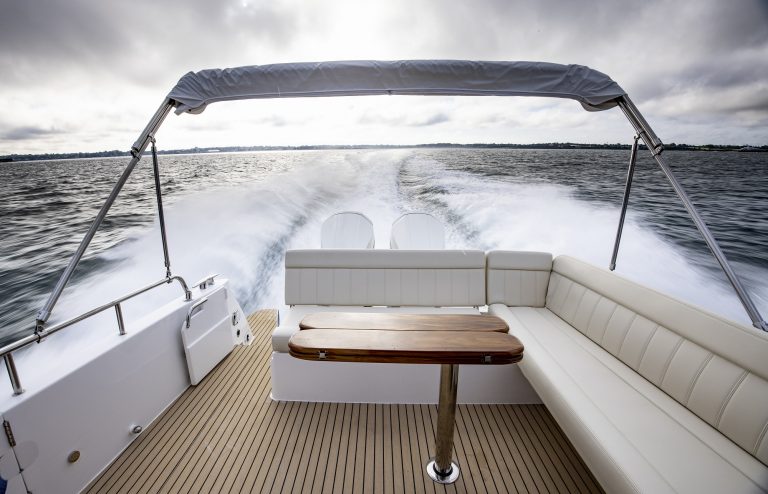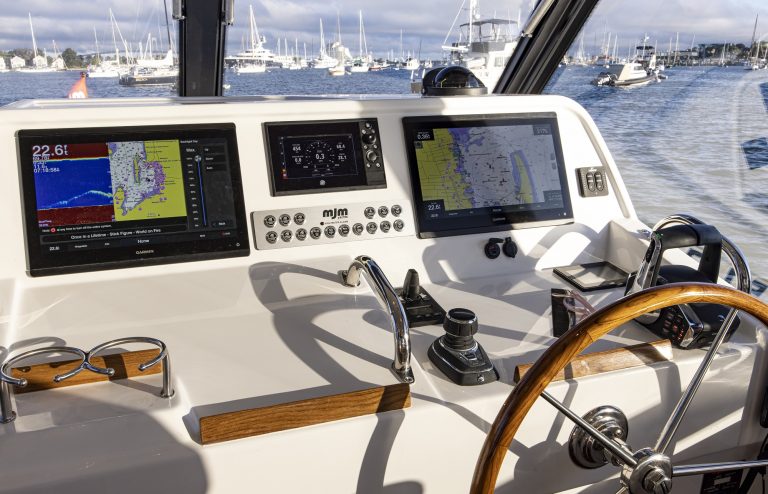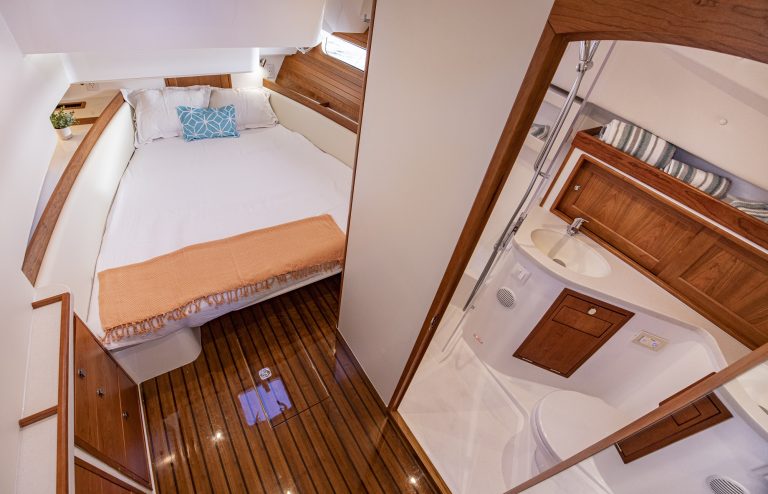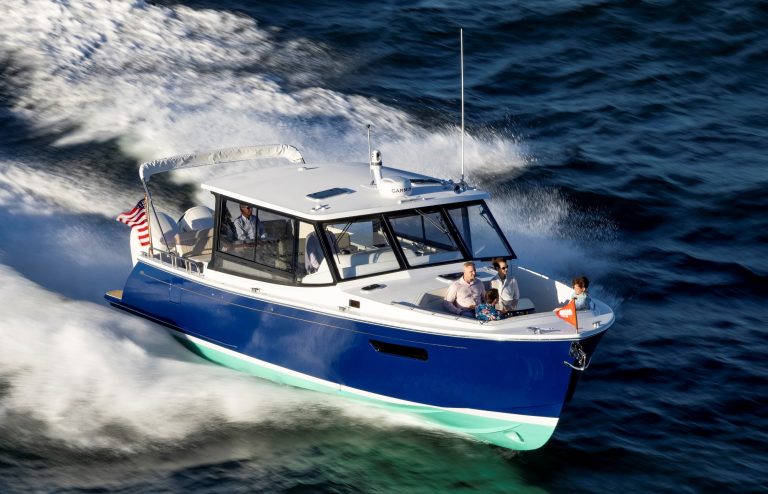 The yacht's cockpit is exactly as it needs to be to compete in its category of boat, which was inspired by the lobster boats used by fisherman in Maine. It is open and easy to navigate, with L-shaped seating to port that strays from utilitarian purpose – unless you count enjoying a well-mixed gin and tonic as a purposeful activity.
The 4's salon is a tour de force of good design, with massive windows nearly 360 degrees around offering loads of natural light. Bathed in that light is a dining settee, drop-down flatscreen, sink, refrigerator, and more. The enclosed helm has excellent lines of sight and a teak steering wheel of perhaps two-feet in diameter that offers excellent control both at slow and fast speeds. The unusually large wheel is an unmistakable nod to MJM's sailing heritage.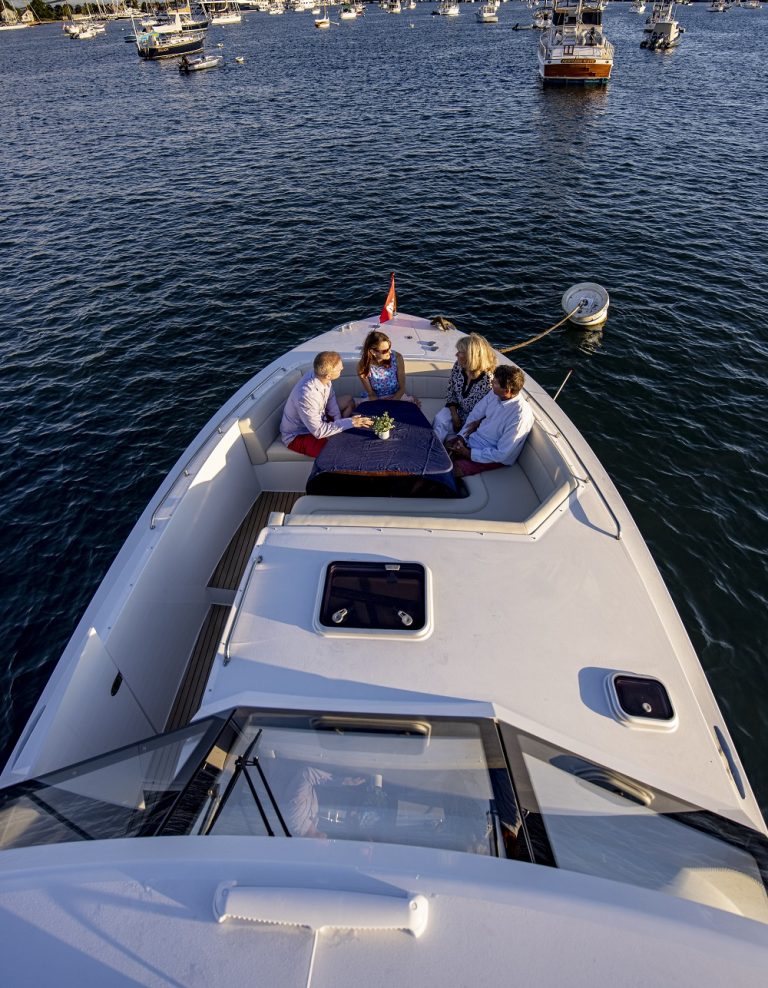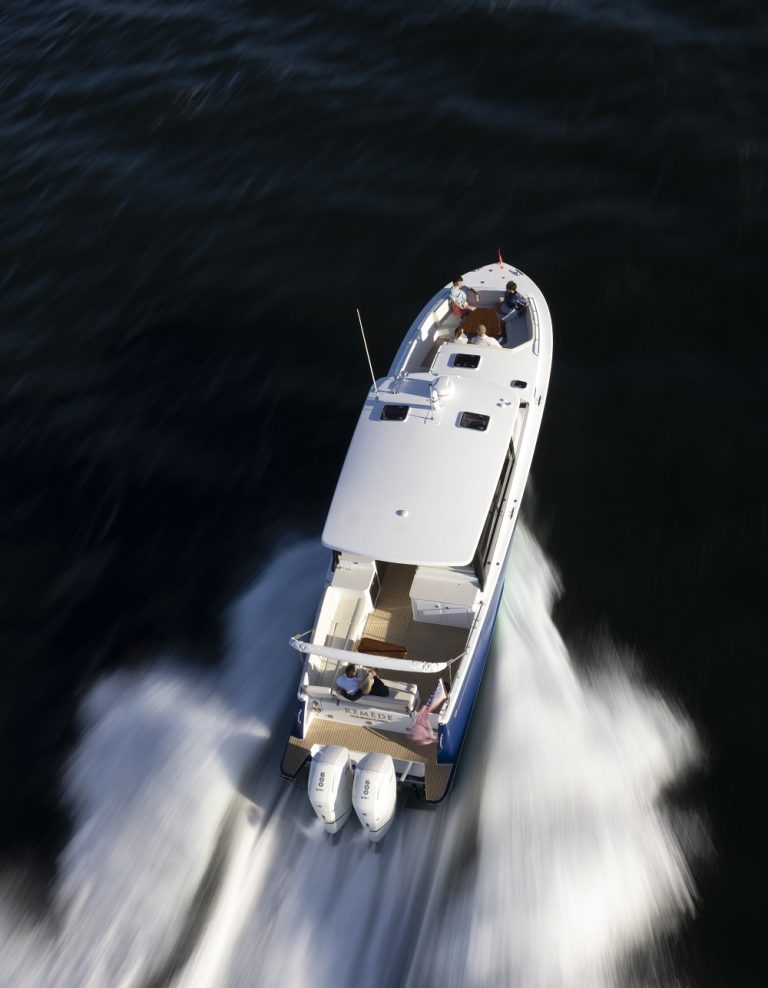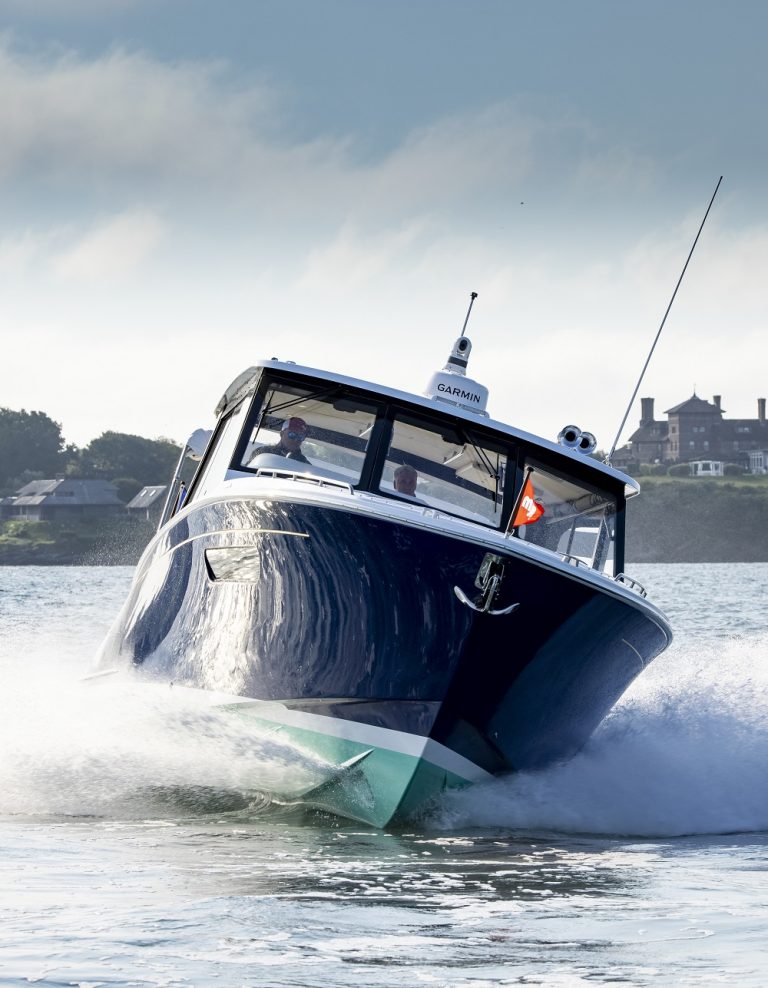 Down below the boat offers a teak-trimmed beauty of an accommodations level. A forepeak queen-sized berth serves as sleeping quarters for the owner while another berth amidships is excellent for kids. A fully enclosed head with a shower is to starboard.
One of the best places to enjoy a boat like the 4 however is on her bowdeck, which features wraparound seating and a teak dining settee. There is nothing quite like sitting up front on a beautiful sunny day, onboard a boat that goes as fast as this one does, and enjoying the wind whipping through your hair and drying out your teeth as you smile. With all due respect to sailboats—there's good reason the Johnstone family made the jump to power.