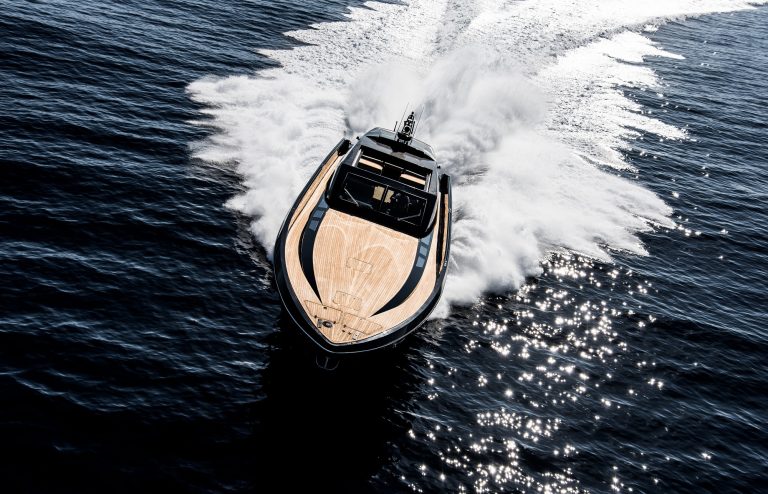 Otam's Newest: An Italian Stallion
With a whole lot of giddy-up, the Otam 85' GTS provides a ride for the ages
It would be hard to imagine a yacht that's more sleek, sexy, and undeniably Italian than the Otam 85' GTS. Building off the design of her popular little sister, the Otam 80' HT, this is a boat that was meant for seeing and being seen off glamorous locales like Capri and South Beach.
The boat's dark exterior color scheme matched with stretched-out, low-profile lines very much gives her a "bat-boat" appeal, and her performance numbers are certainly impressive enough for any would-be crime stopper. With twin 2,600-horsepower MTU engines roaring in her belly, this large express cruiser can top out at a sizzling 45 knots while maintaining an equally scintillating 35-knot cruise. A high-performance Arneson transmission helps add to this vessel's sport-yacht bona fides.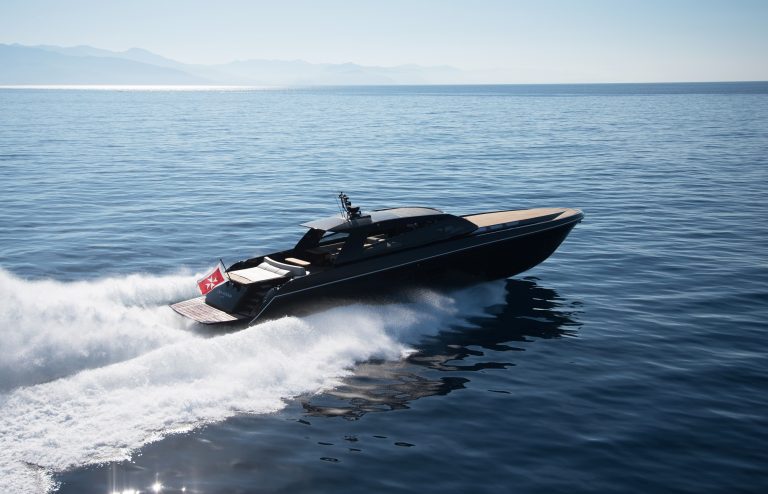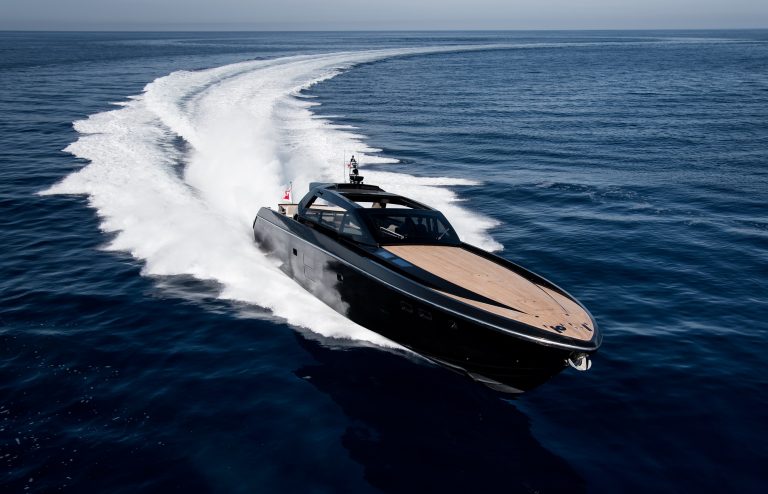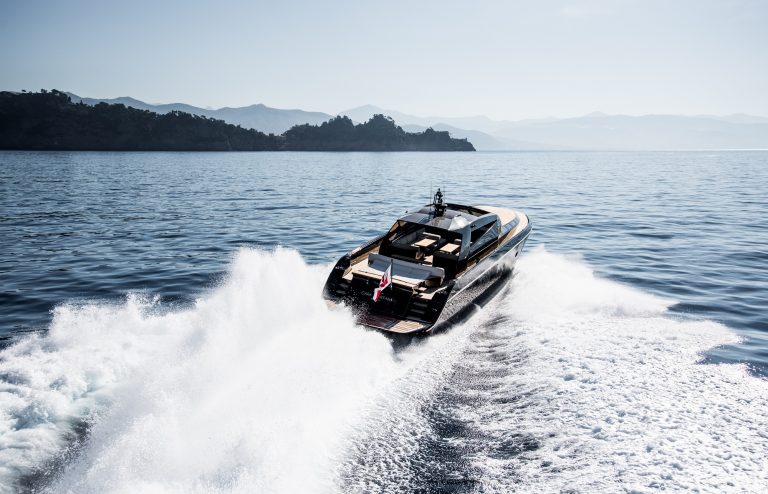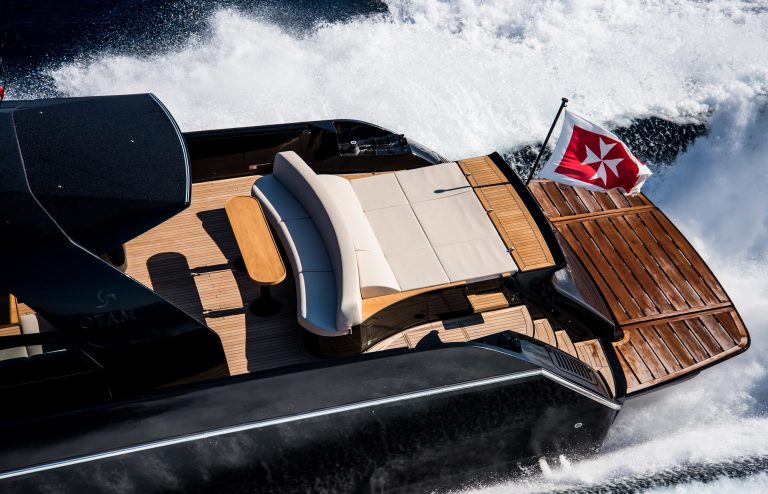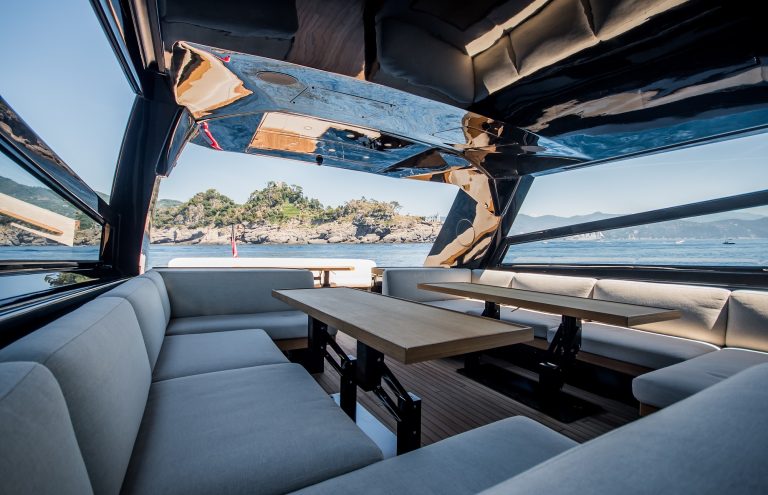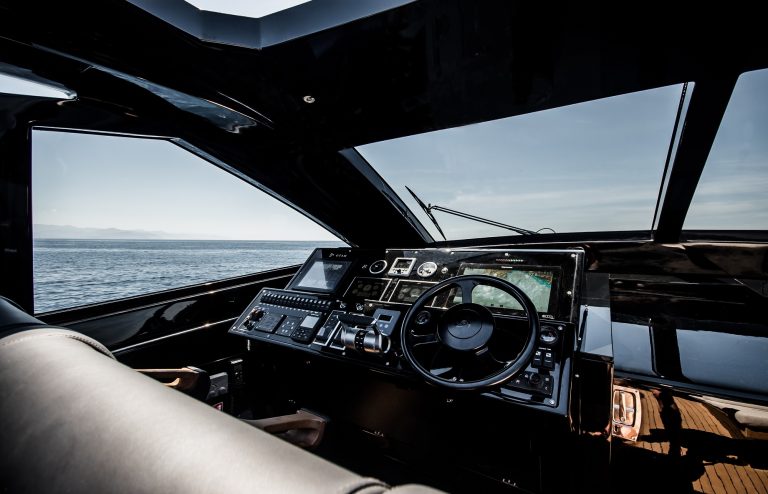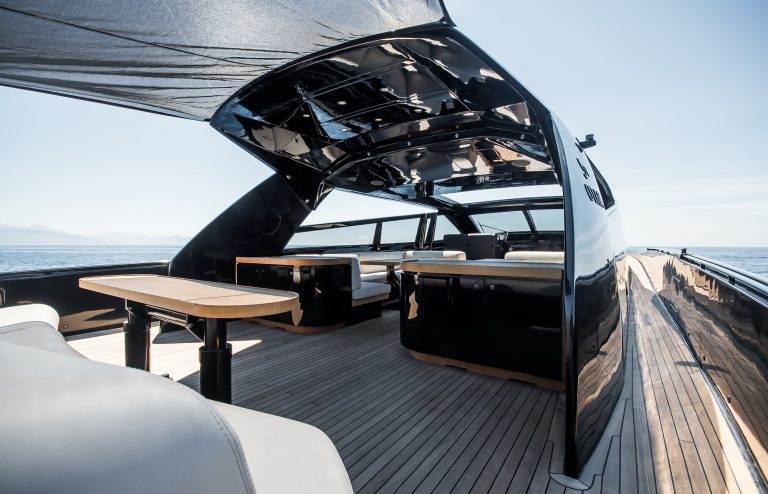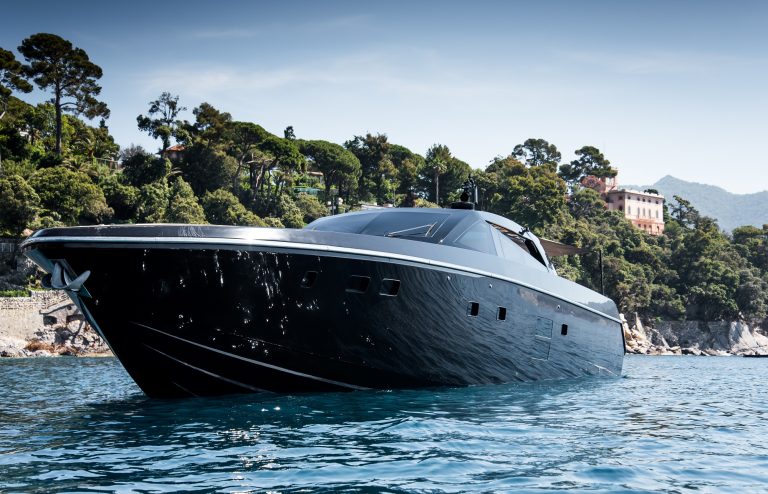 The boat is also notable for its twin master cabins, which is unusual for a yacht of this size and class. One of the staterooms is forward and en suite, while the other is amidships, full beam, and also en suite. The accommodations level is fleshed out by a galley and dinette, a small living room, and a dayhead for guests. That's a lot of creature comforts for a boat as athletic as this one. 
Many sport cruisers that might compete with the Otam rest on their laurels as glorified dayboats, but not the 85' GTS. This boat is actually cruisable. Two cruising couples could leave the docks in South Florida, zip across the Gulf Stream at a high speed, and make landfall in Bimini less than two hours later. And once there, they'd have plenty of room to spend a long weekend on the boat. It's a tantalizing combination of speed and pleasure that should leave many yachtsmen drooling.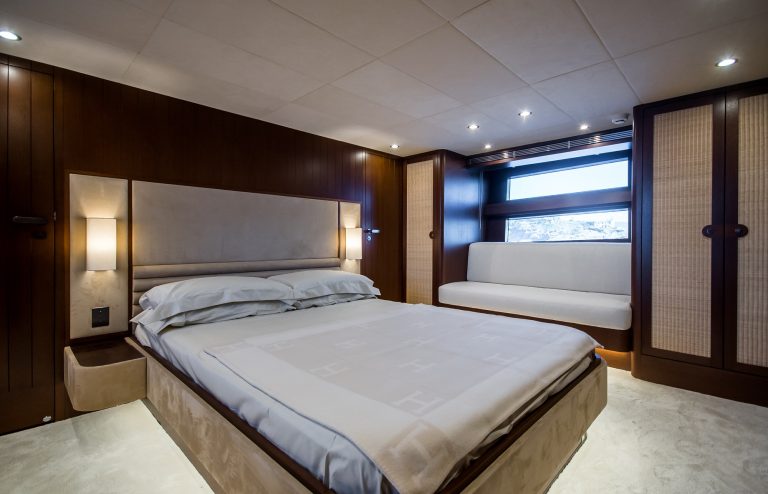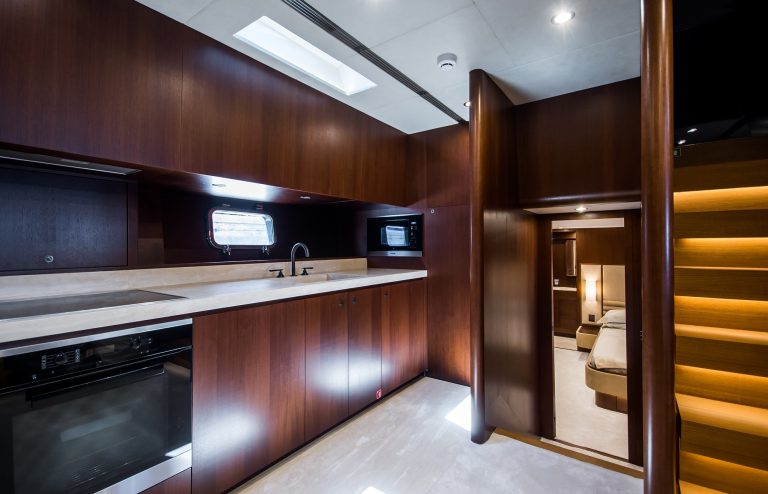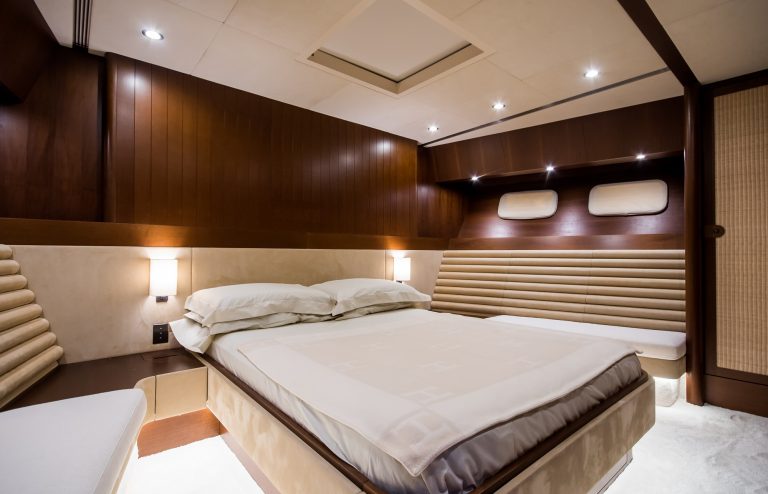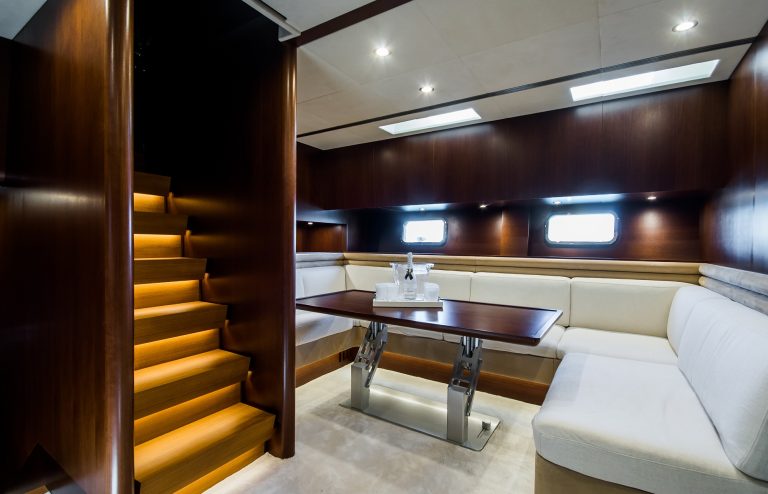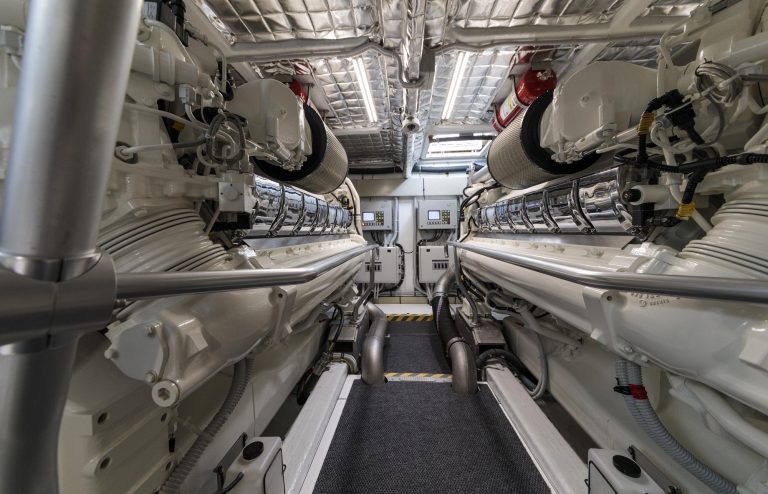 The concept for this 85' GTS came from an intensive research and development collaboration between Otam Yachts and Marine Design & Services, and in particular Otam CEO Gianfranco Zanoni and Marine Design & Services' Umberto Tagliavini. Further bolstered by Maxime Foster of Paris-based design firm Joseph Dirand Architecture who led the efforts on this model's interior design, which has an emphasis on leisure and entertaining. The design is characterized by a certain oneness with the marine environment, and a connection between exterior and interior spaces. Thus, there is a large sunroof over the salon, massive sunpads in the cockpit, and a grill to augment outdoor entertainment possibilities. A stain- and heat-resistant teak sole on the main deck helps to further the ready-for-a-party vibe aboard this yacht.
What you get in the Otam 85' GTS is a beautiful boat that, on face value, may look like a slightly impractical—though super fun—dayboat. But in reality, she is much more than that, with thoughtful design and a surprising amount of interior volume. She just happens to have all of that in a 45-knot package that will make eyes pop.