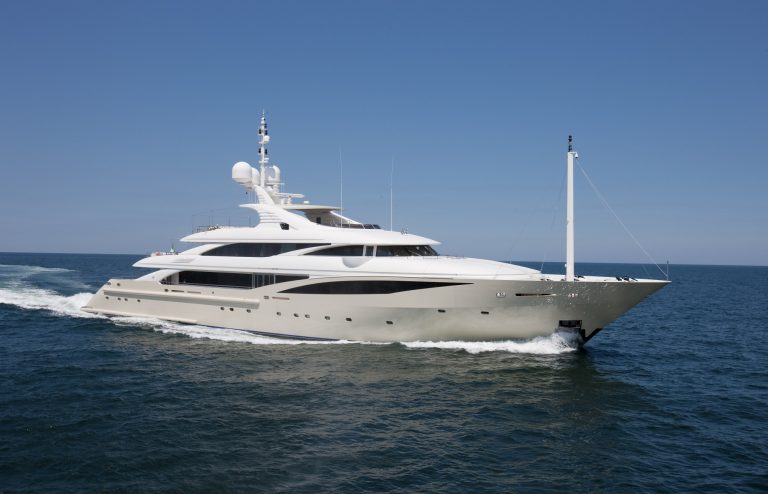 Patrick Knowles, Top Interior Designer of Yachts, Planes and Homes
Be great at what you love, from keel to truck
Patrick Knowles' illustrious career as an interior designer hinged on a single chat with his brother in the mid 1990s. "I was working a job I didn't quite like all that much," says the Bahamas native, "and I went back home and told my brother about it, and he gave me the name of a German national who was in the yacht business. My brother gave me the man's number and I called him, and the next day he hired me on the spot." The rest, as they say, is history.
Knowles currently runs Patrick Knowles Designs out of Fort Lauderdale, and counts among his clients some of the world's wealthiest individuals. He has a background in private-plane interiors, and will also take on special requests from existing clients to do homes, but his heart lies with the sea—and in particular, with yachts. Working with a nonpareil client list, a deep wealth of design knowledge, and perhaps even deeper pockets, some of Knowles creations are nothing short of fantastical.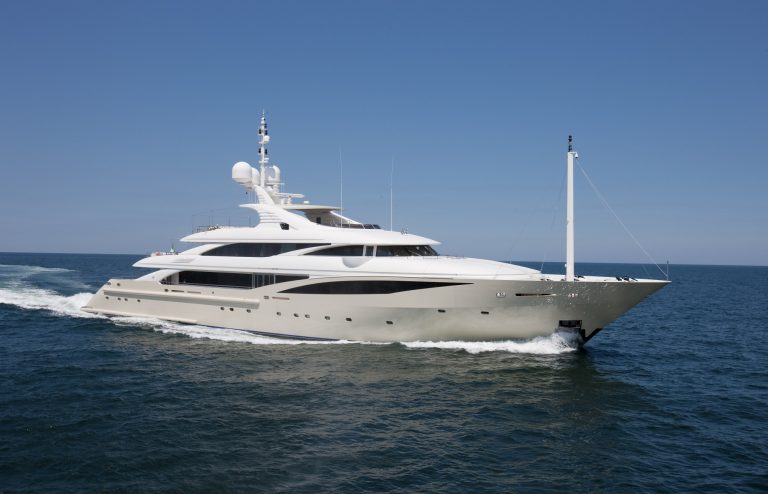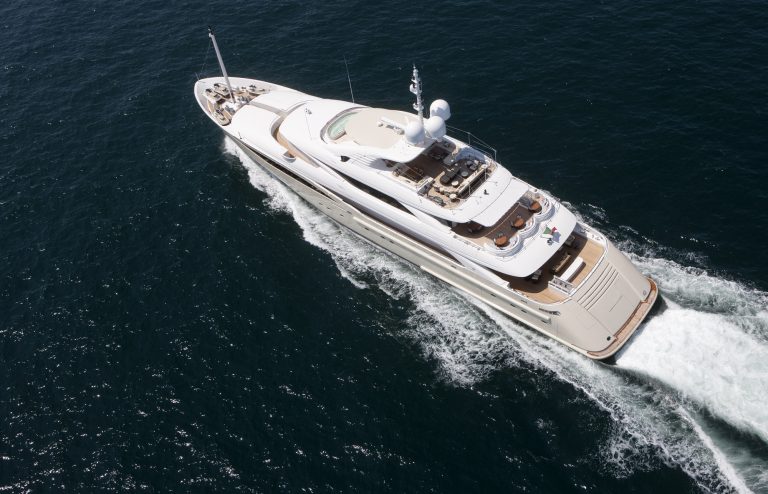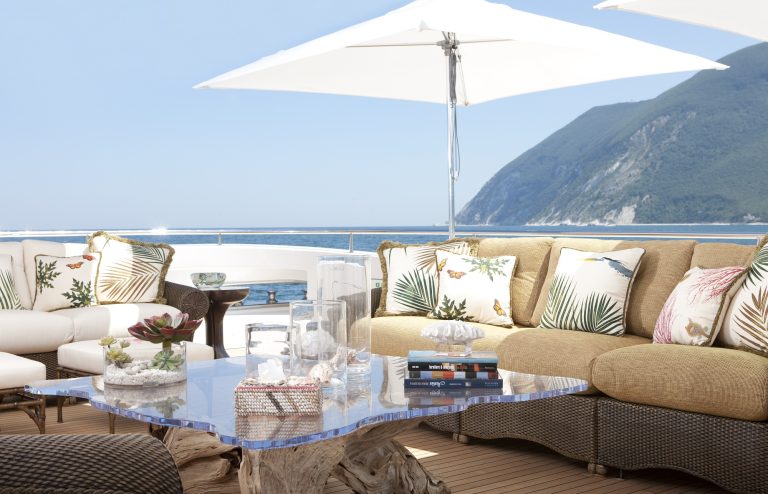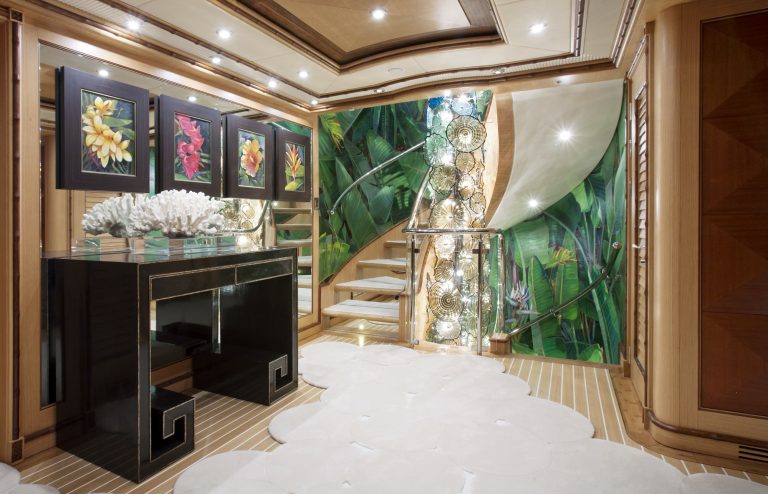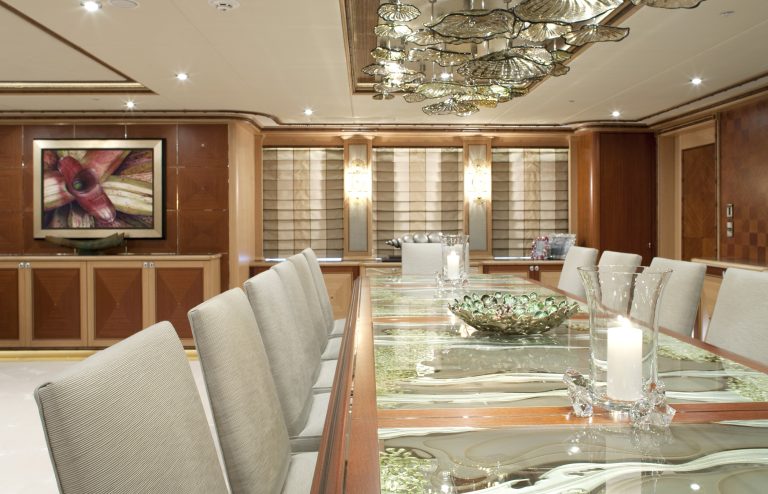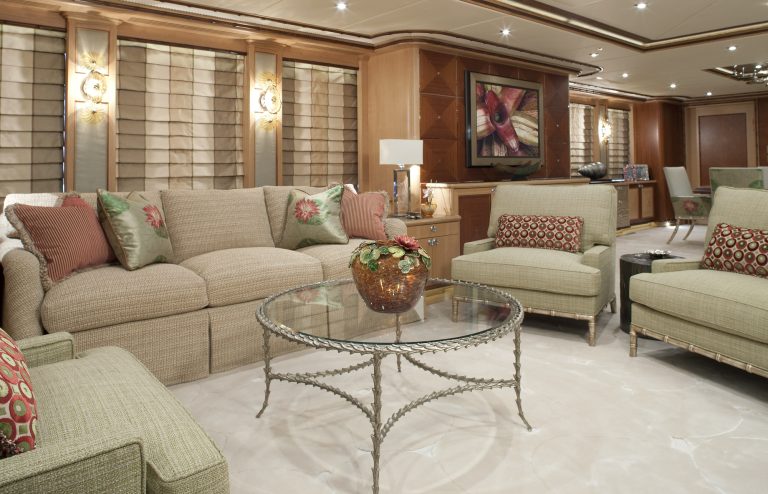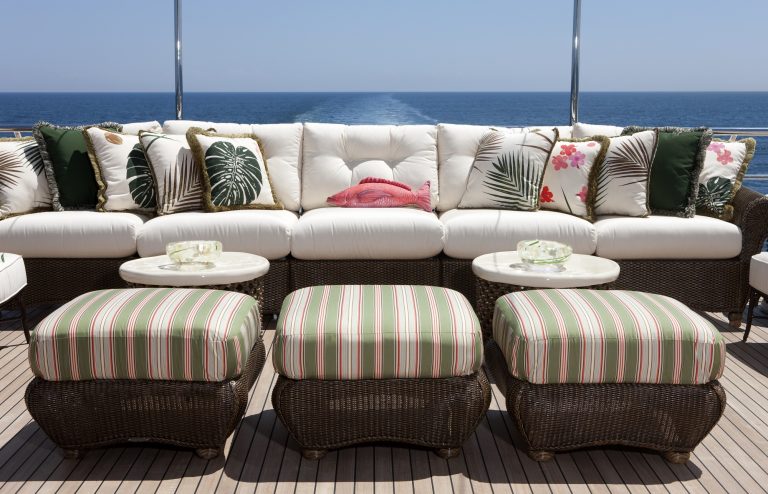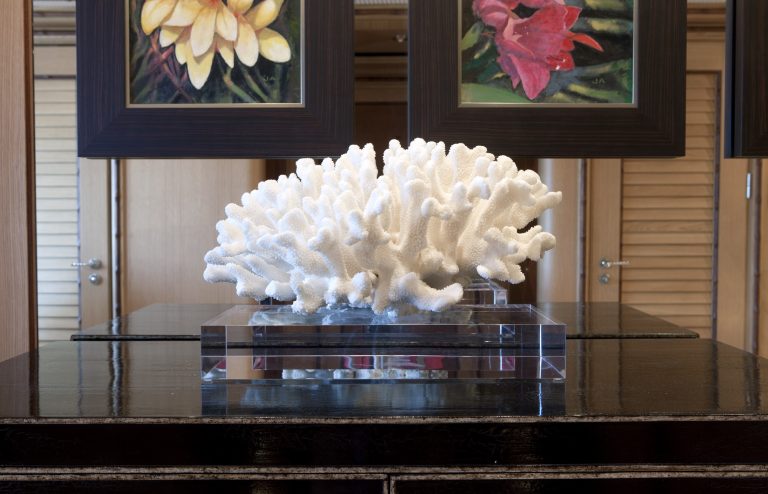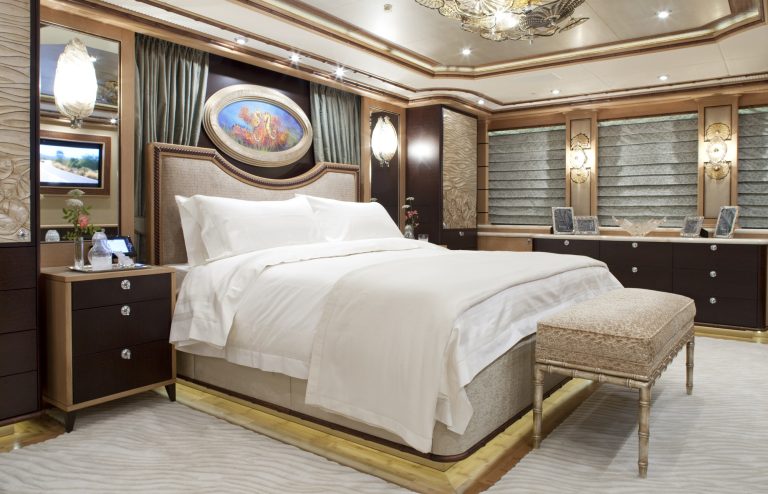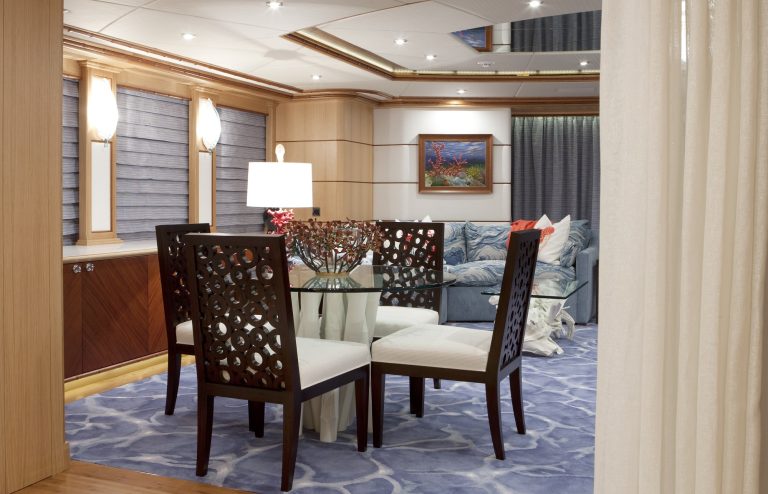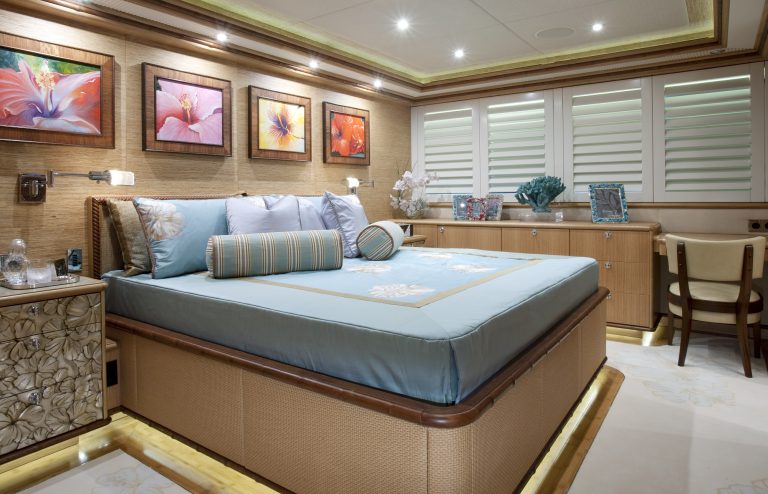 Consider, for instance, a 63-meter ISA he worked on. (The owners are rather private, don't charter the boat, and prefer it not be named in the press.) "This boat was designed by owner request to feel like staying at a Four Seasons in the South Pacific," says Knowles. "So that meant a tropical design but with a level of class that you might find at one of the world's finest hotels. The details, as you might guess, are exquisite. At the center of the vessel is a spiral staircase with a 30-foot-tall light fixture designed to look like sea anemones. The colors shimmer from neutral gold, to turquoise, to aqua."
"And the owners have children," adds Knowles, "so we had an artist paint the walls in broadleaf travelers palms. It felt like a rainforest, and we embedded different animal characters from the rainforest in the mural. It took the children months to find them all and they were just delighted with it."
Another notable boat Knowles did the interiors aboard is III Amigos, a 94-foot, custom-built, Rybovich fishing boat. Knowles' presence on the project helped make it one of a kind. While a 94-foot fishboat is nothing new, this particular boat had its interior constructed by Metrica, a German company that normally does the interiors of much larger mega yachts. Metrica built the interior in Europe, disassembled it, shipped it to Florida, and it was reassembled in Rybovich's Palm Beach Gardens, Florida yard. It was a first for a boat in this class.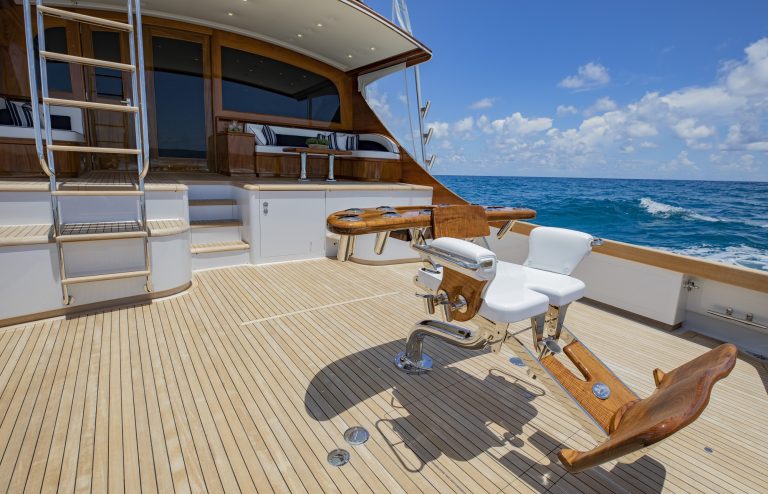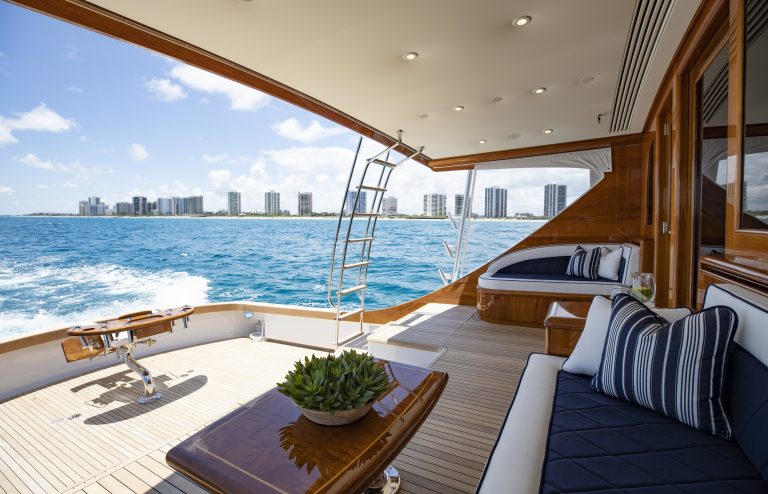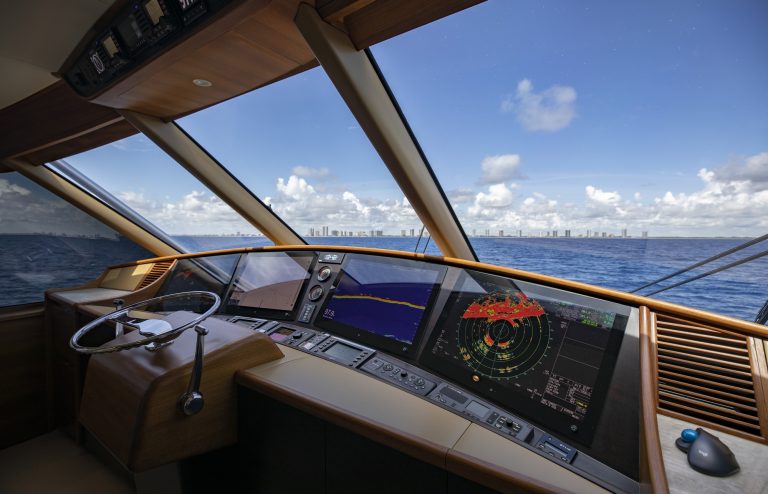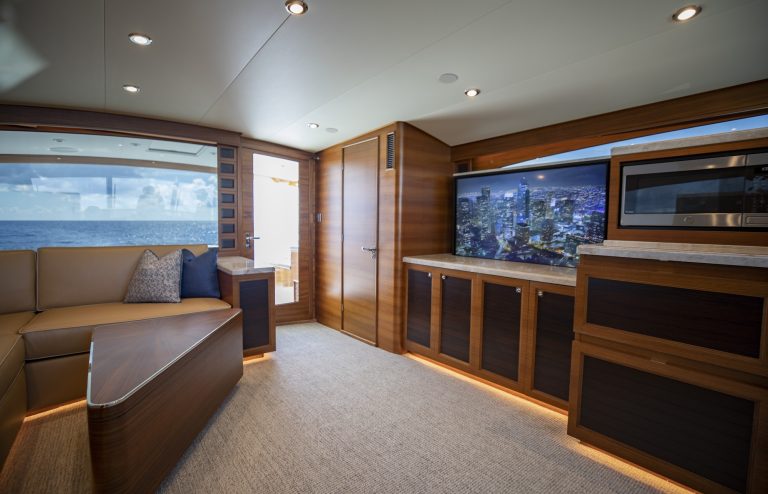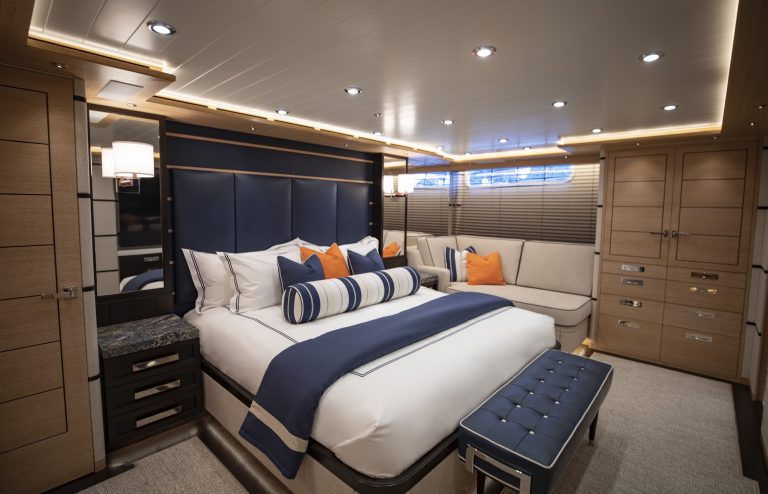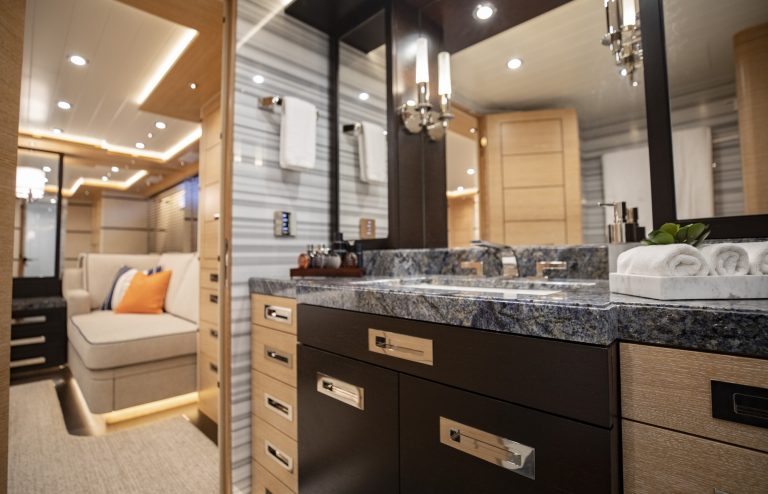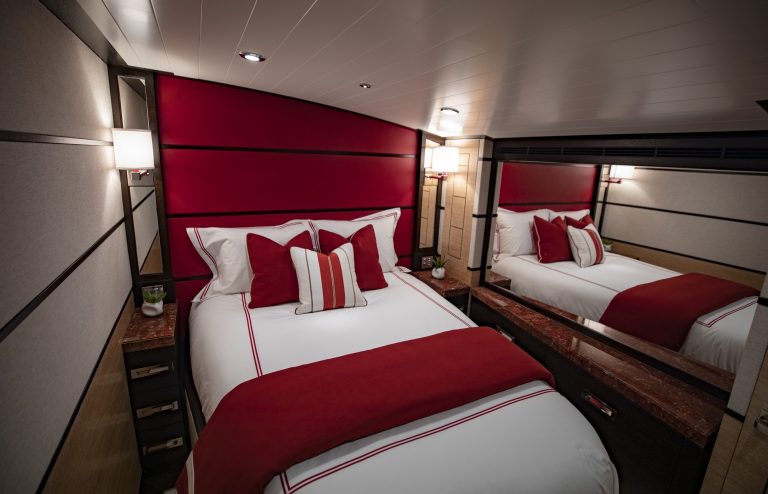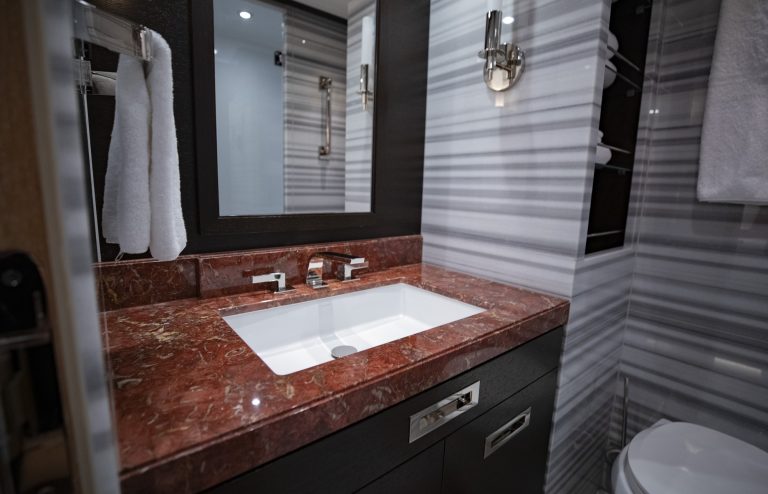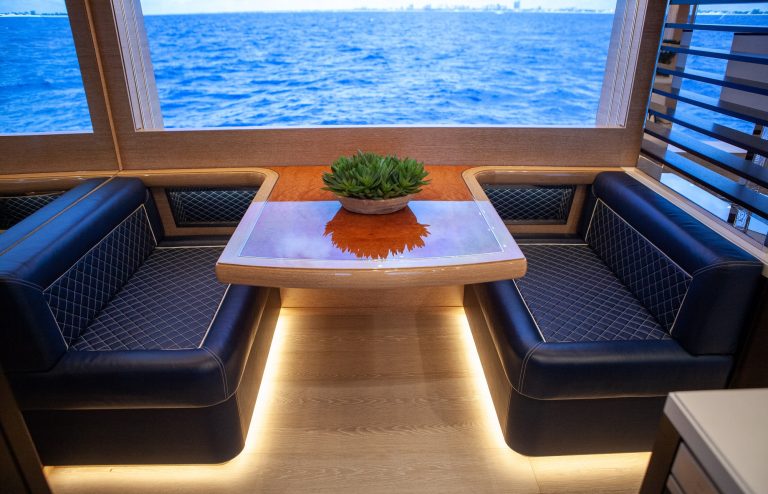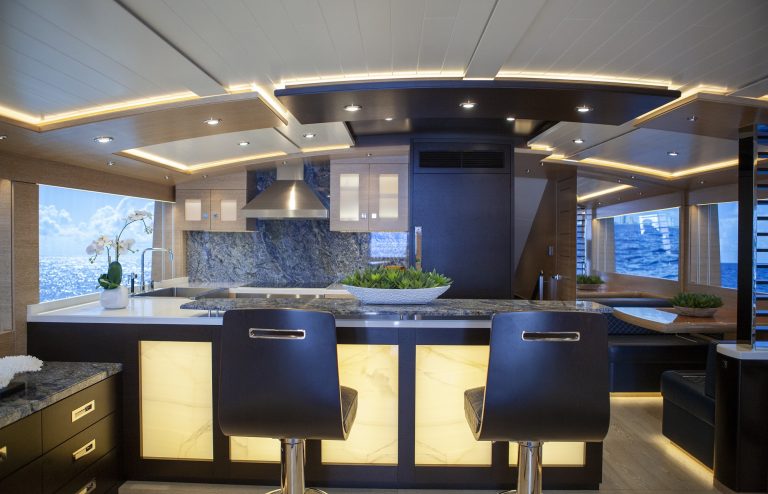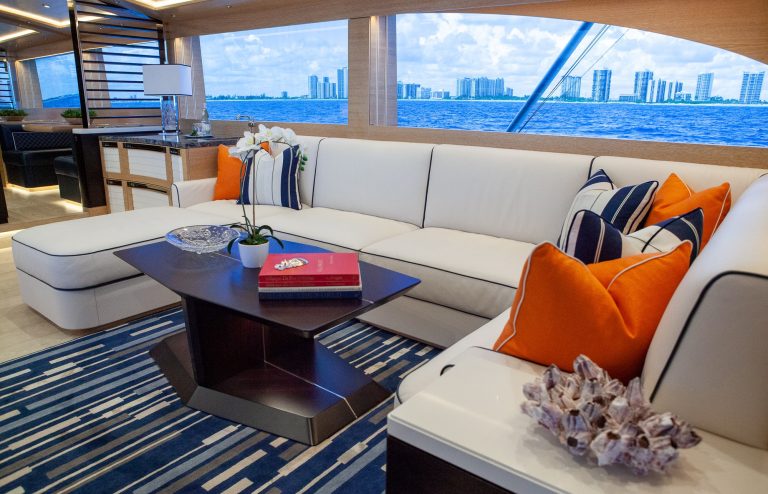 III Amigos has design touches such as a dinette to starboard of the galley that has leathers and colors matched to the owner's Ferrari, which in turn is matched to one of his homes. Blue alligator hide adorns the barstools, and the ceilings in some of the staterooms are cambered to resemble what one might find on a Boeing Business Jet. There is nothing else like it in the world.
But bringing one-of-a-kind client visions to life is Knowles' forte. "For me," he says, "capturing what someone has in their mind's eye and being able to articulate it in a way that is so bespoke and particular to them, that when it's finished, the client says 'that's exactly what I envisioned,' that's the very best part of design."
Not bad for a career that was wrought from a simple brotherly gripe.