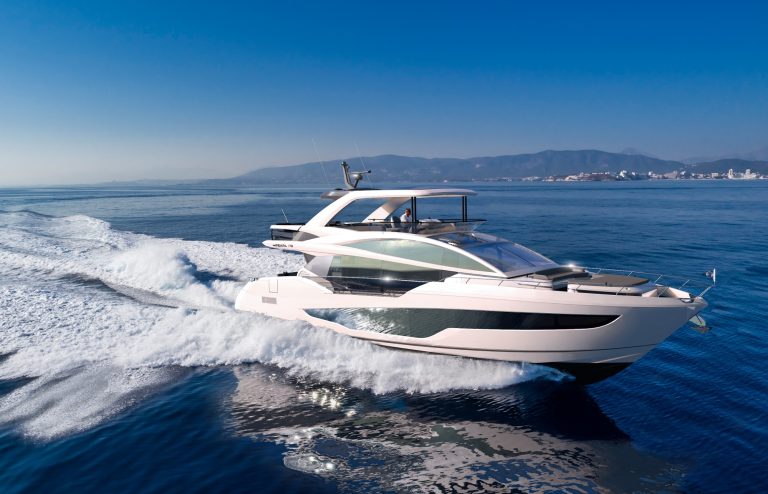 The Precious Design of the Pearl 72
Smart design inside and out is the hallmark of this new release
Pearl Yachts is known for its design. That's largely due to the big names it has brought in to draw the lines and decorate the interiors of its models—which range from a 62-footer on the low end, up to a 95-foot mega yacht.
The new Pearl 72, which will make its first stateside appearance at this year's Fort Lauderdale International Boat Show, benefits greatly from these deft personnel choices. Bill Dixon of England's Dixon Yacht Design penned the profile for the 72, and managed to turn out something that is at once sleek and substantial, muscular and feminine. To my eye, Dixon achieved this through layering the angles. Steak-knife-like hullside windows lie below a broken shearline with slick glazing at amidships. Above that, a swooping flybridge line sweeps back from the bow deck to nearly shade the after section of the boat completely. A masculine-looking, reverse-raked hardtop (with a sunroof) sits atop that, and bolsters this yacht's handsome appeal.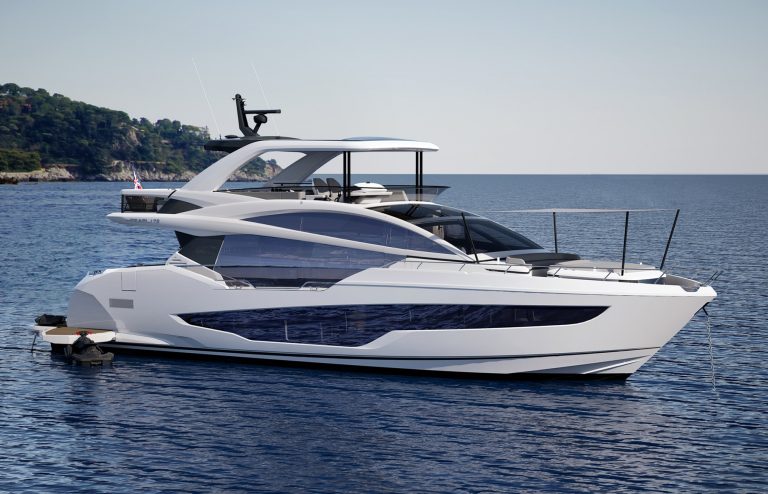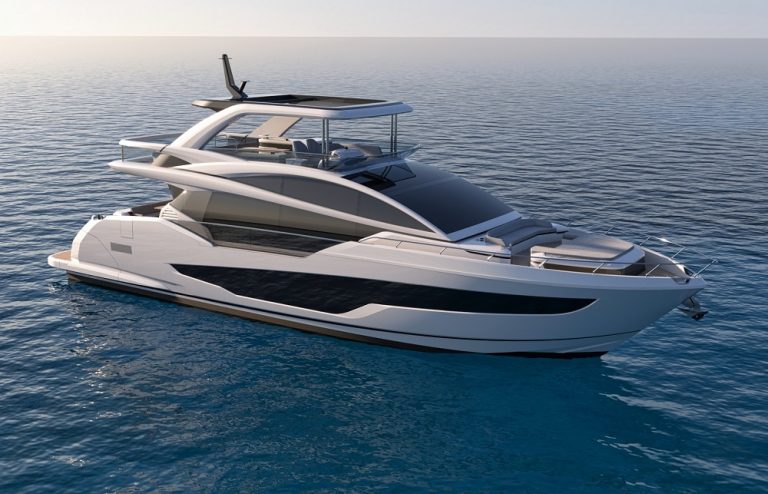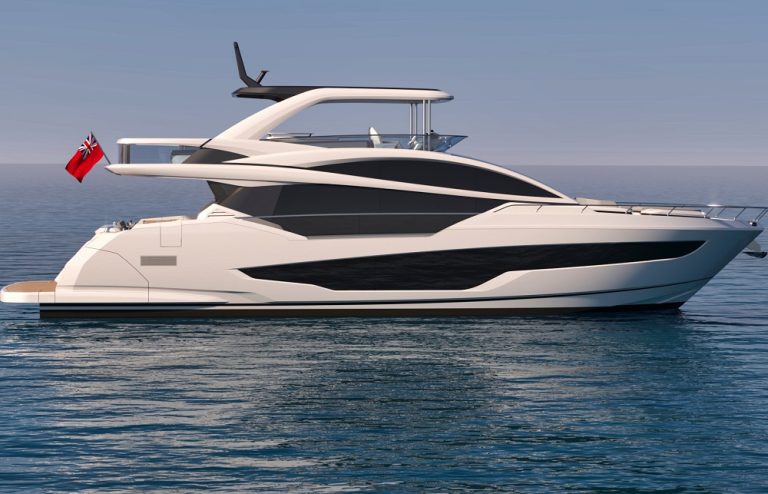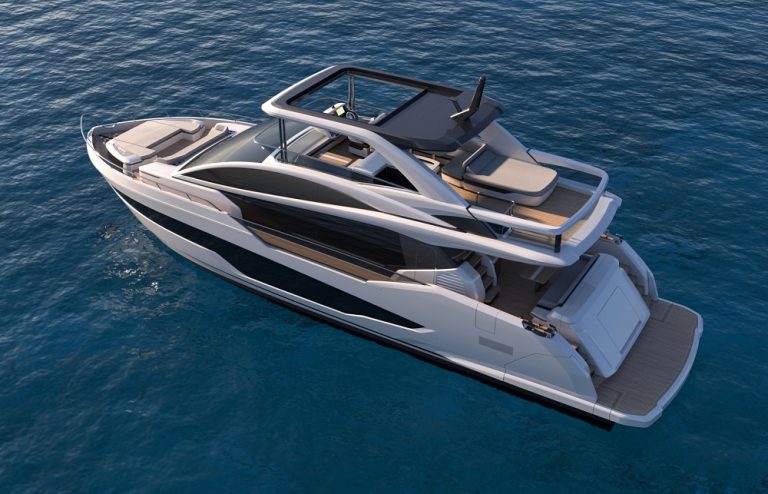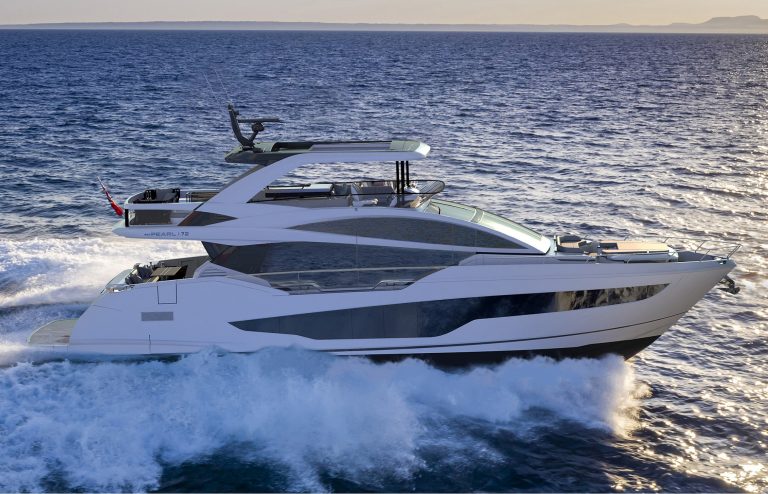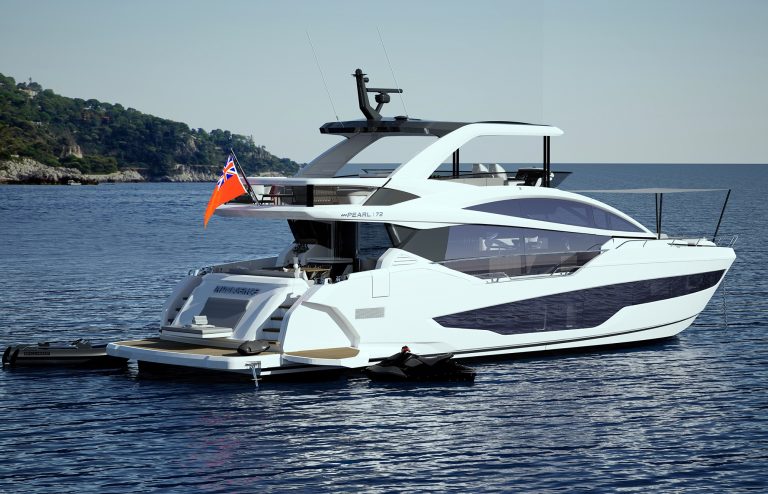 On the inside, Pearl once again turned to interior designer to the stars, Kelly Hoppen (that's Kelly Hoppen CBE, to you), to turn out an interior that is as lush as it is functional. Hoppen says she took inspiration for the 72's interior from New York City apartment living, the characteristics of which are visible in the boat's bespoke mix of timber veneers, onyx marbling, and stainless steel accents. Clean lines play off of neutral tones to make the salon and other major interior spaces elegant yet livable. If that all sounds sensually indulgent to you, that's on purpose. Indulgence was one of Pearl's goals in creating this model. The sense of abundance plays out elsewhere. In particular, the 72 is notable for having two separate master staterooms—one at amidships and one in the forepeak, both of which are en suite. Two further guest cabins with twin berths are also en suite, offering maximum privacy for all guests.
For more convivial times, the yacht's flying bridge is the place to see and be seen. It has an al fresco dining settee, freestanding furniture, a sunpad, and an optional Jacuzzi. The exterior helm on this deck enjoys excellent lines of sight while allowing the captain of the borderline owner-operator-sized vessel to join in the fun.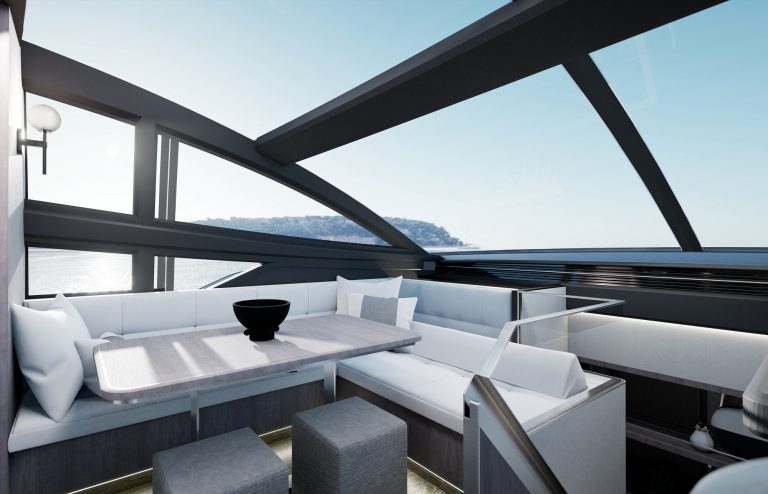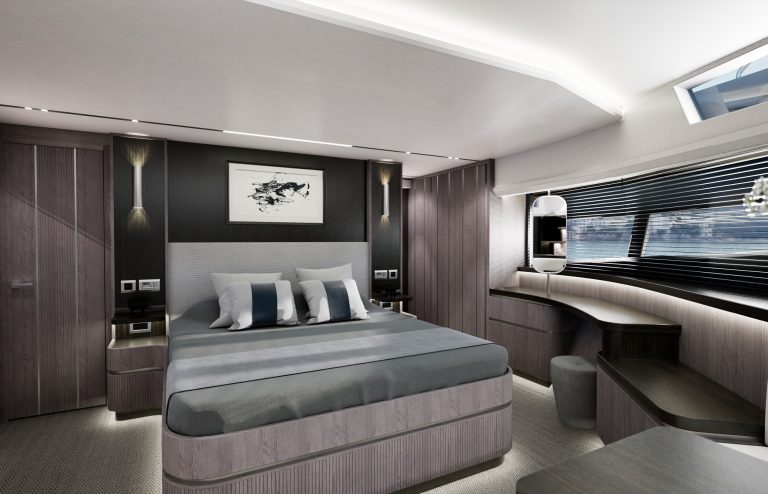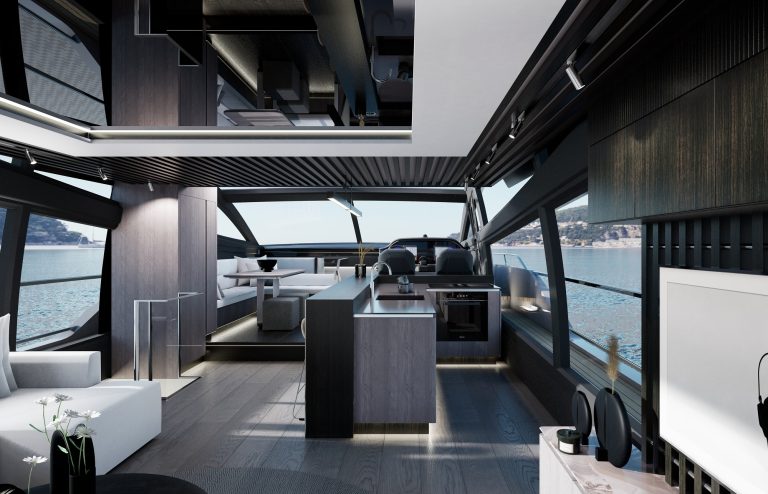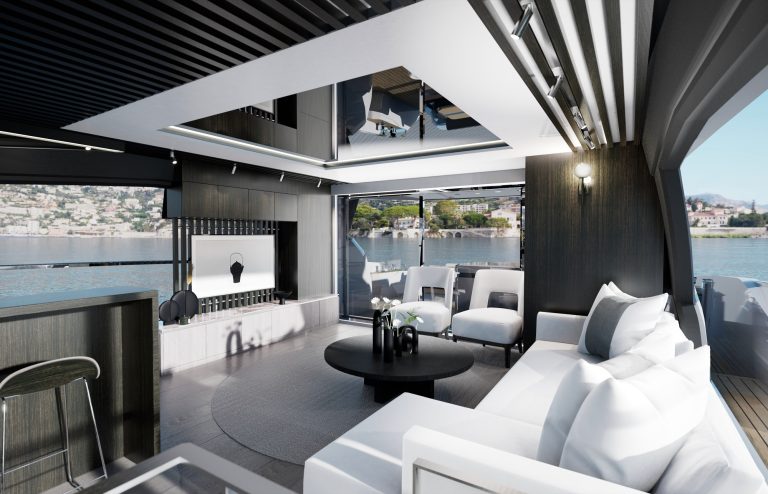 What you get with the Pearl 72 is a motoryacht with outsized elegance, world-class aesthetics, and more-than-adequate performance to boot. There's a lot to like with the final product, as is so often the case when yachts begin with crisp plans.