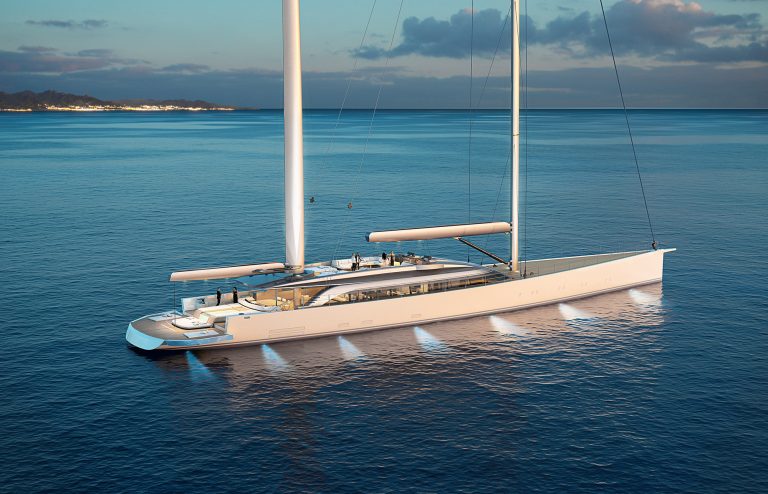 Philippe Briand's New 60m Ketch Concept
Yacht designer and naval architect Philippe Briand is renowned for his award-winning sailing yachts. The celebrated French designer has done it once again with the recently revealed layout for his 60m ketch concept, KAZE.
KAZE has a volume of 499 gross tons, meaning that she is subject to few regulations than larger boats. Her design prioritizes comfort under sail and spacious volume below deck. Briand has employed sleek lines, a low-profile coach roof, and two masts to balance his yacht's careful composition. 
"My yacht design philosophy combines innovative engineering, sleek lines, minimalism, and performance-oriented luxury," says Philippe Briand.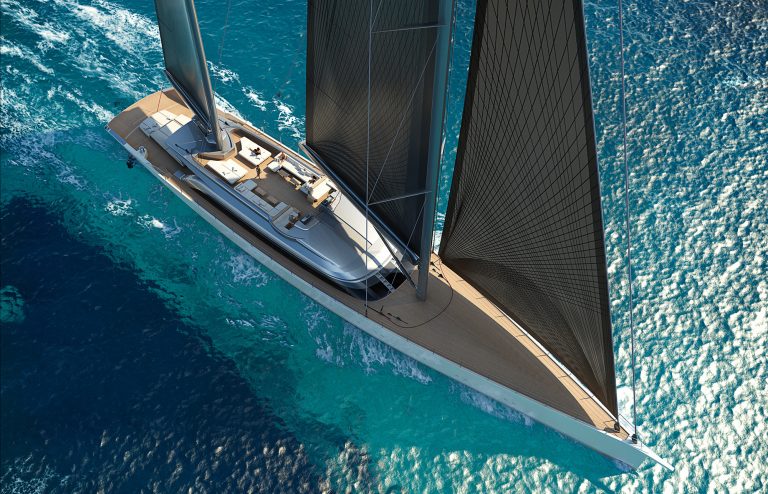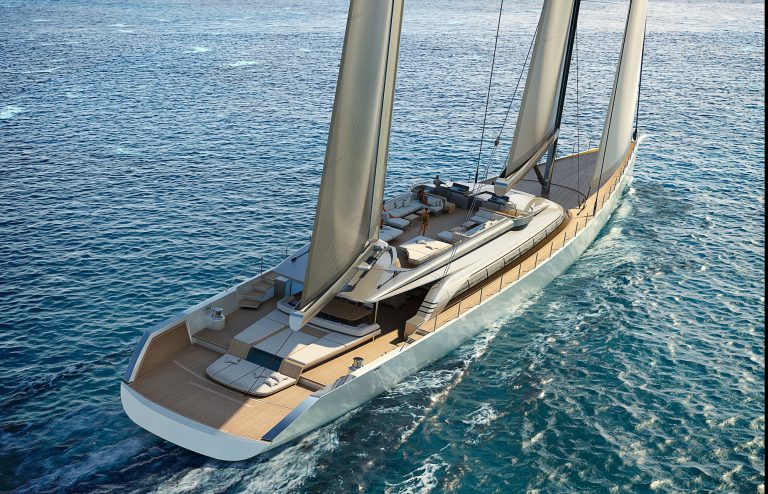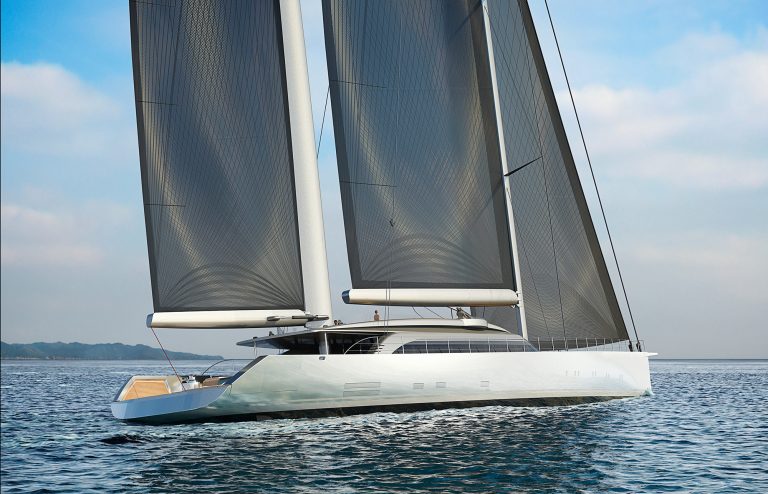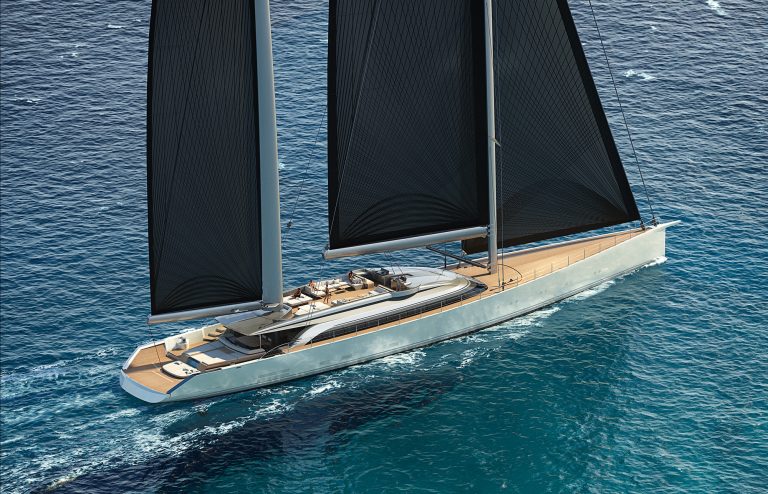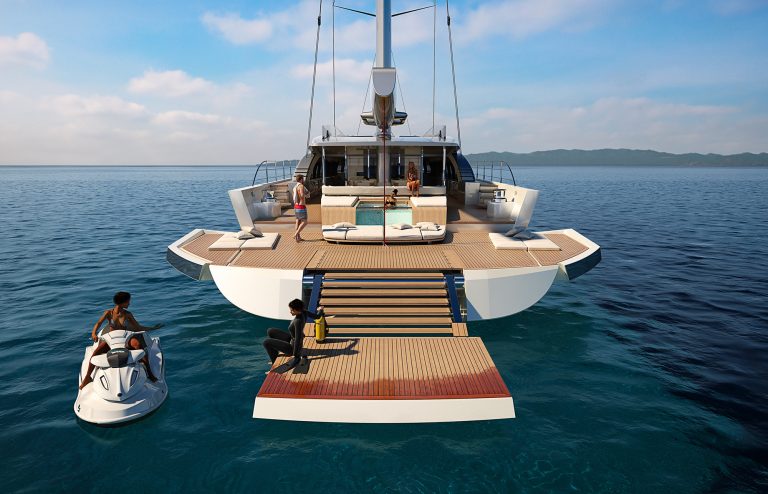 Briand continues, "KAZE will feature the latest in navigation and automation technologies as well as high-end finishes for optimal comfort onboard. It is this combination of modern tech and timeless principles which make a boat beautiful, practical, and easy to handle."
This proportional setup allows crew members to easily maneuver and enjoy this floating private residence. The slender hull furthers its navigability, as KAZE can self-sufficiently sail in light winds and rarely require a motor. 
Speaking of her efficiency, KAZE can generate renewable electricity. Water streams past the hull and turns the yacht's propeller. This movement turns an alternator which is integrated alongside the prop shaft, producing energy.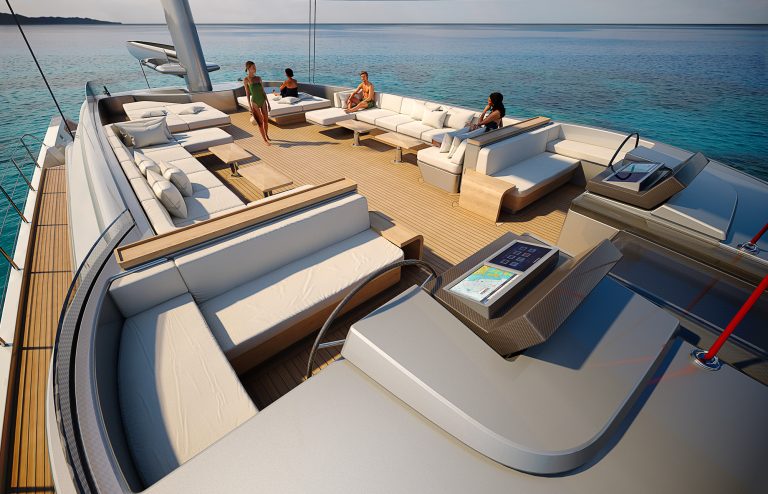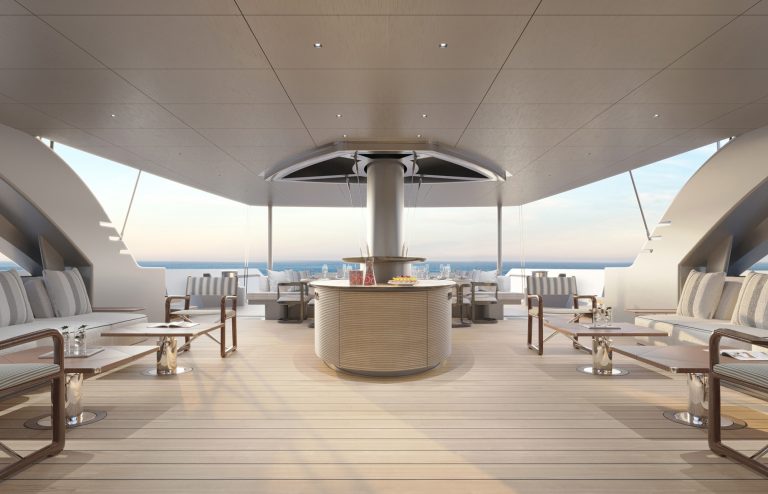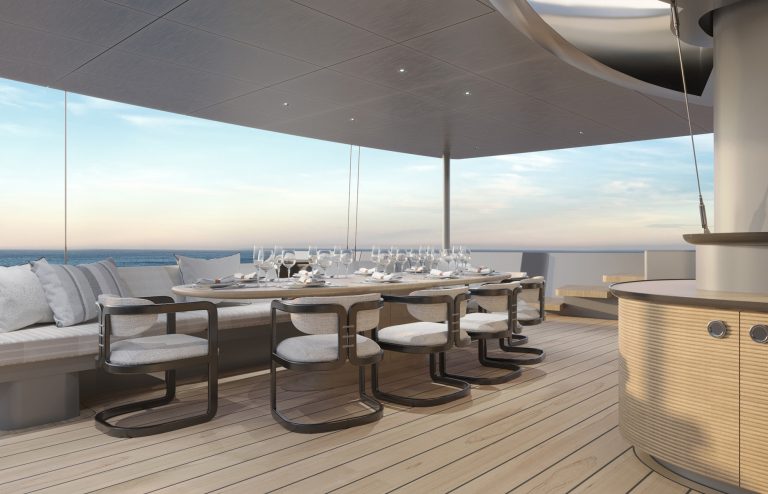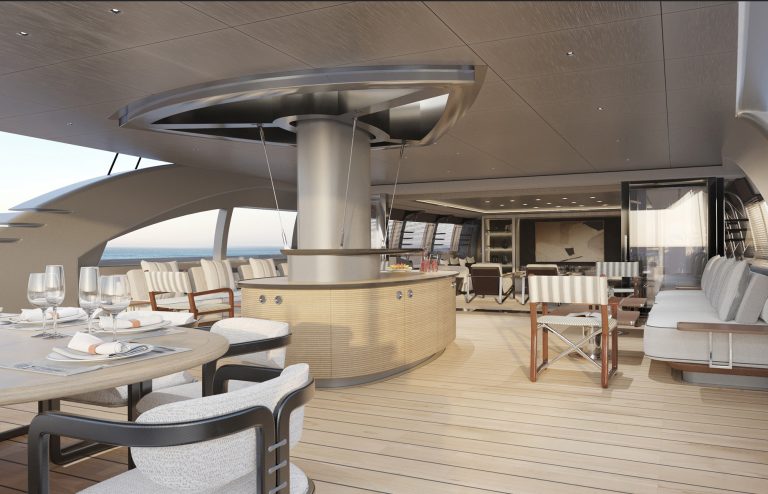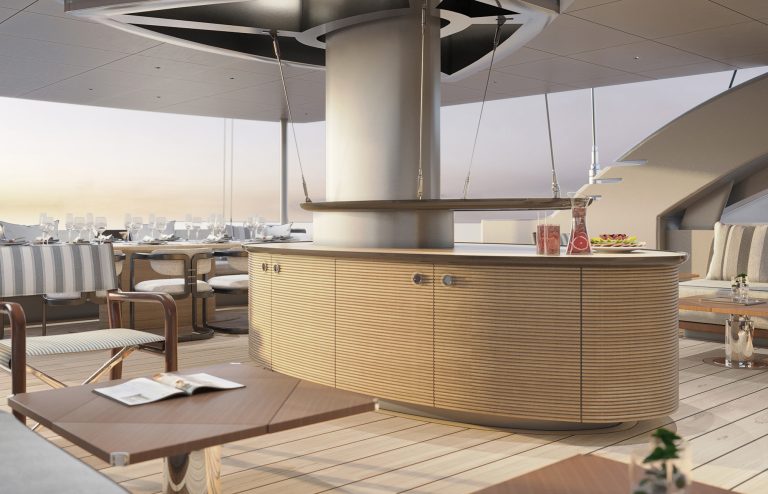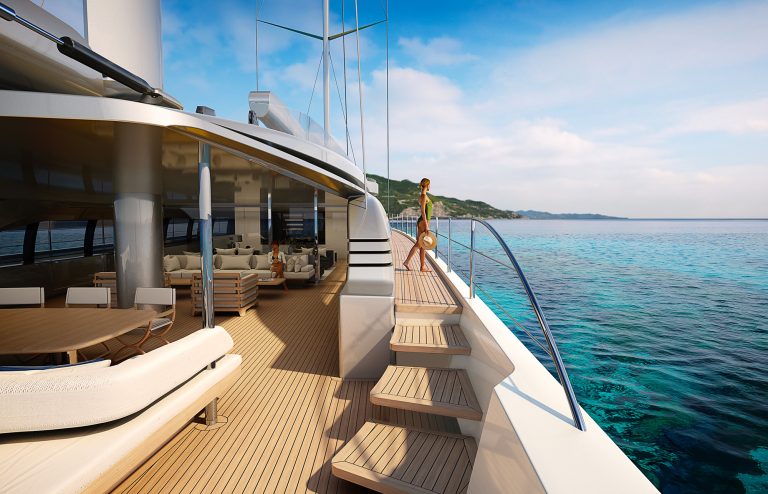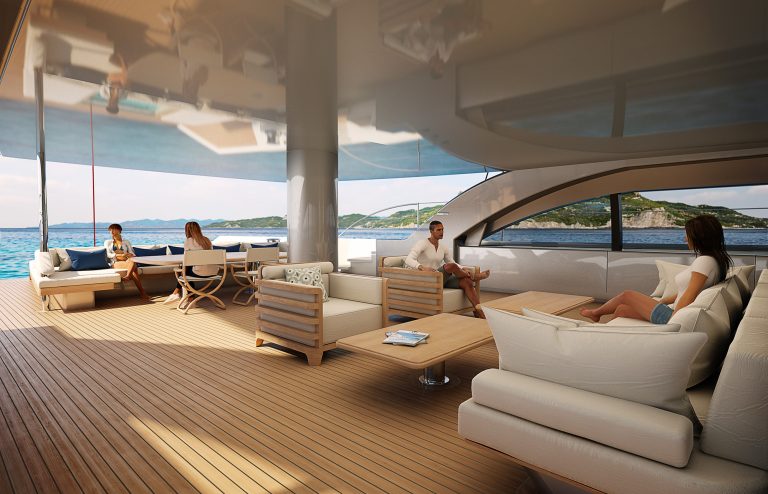 Adding to the yacht's energy storage options, large battery banks provide another solution for excess energy retention.
Overall, KAZE emphasizes a high quality of life for its passengers. She is already developed past the concept stage and has received interest from multiple shipyards and build partners.