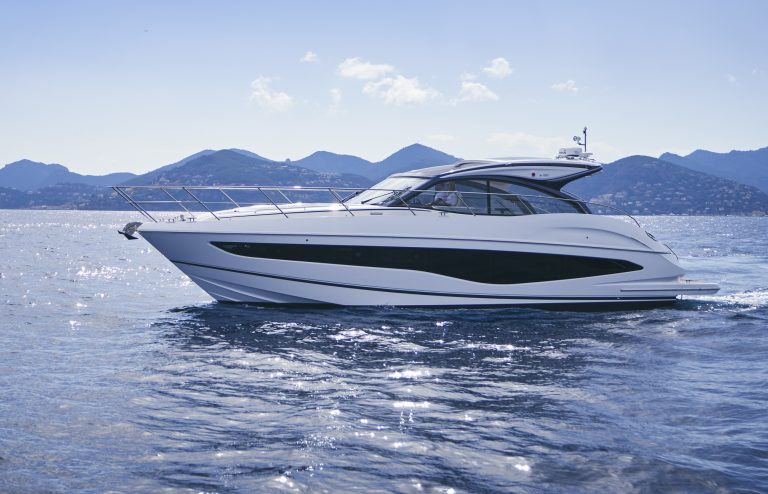 The Princess V50 is the New Crown Jewel
A versatile and stylish cruiser to carry on the Princess tradition
Princess Yachts turns out some of the most popular and immediately recognizable boats on the water today. The Plymouth, England-based builder has become an industry stalwart by matching an efficient construction process with design that is tailored to the yachting world's zeitgeist. It's latest offering, the V50, is an express cruiser that has a combination of peppy performance, sleek exterior aesthetics, and an interior that was developed with clear-eyed focus and a high level of devotion to the details.
The V50 welcomes the eye with hullside glazing in a geometric pattern that plays well with her rounded superstructure to create real movement in her lines. She is one of those boats that looks like she is moving, even when she is tied up at the docks.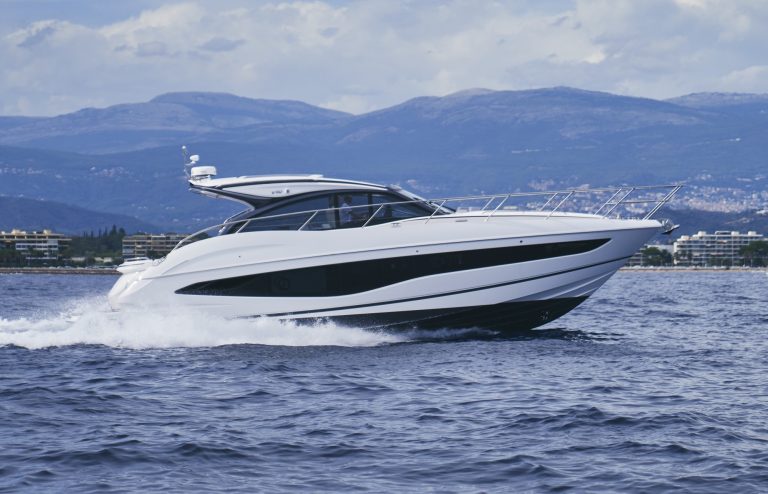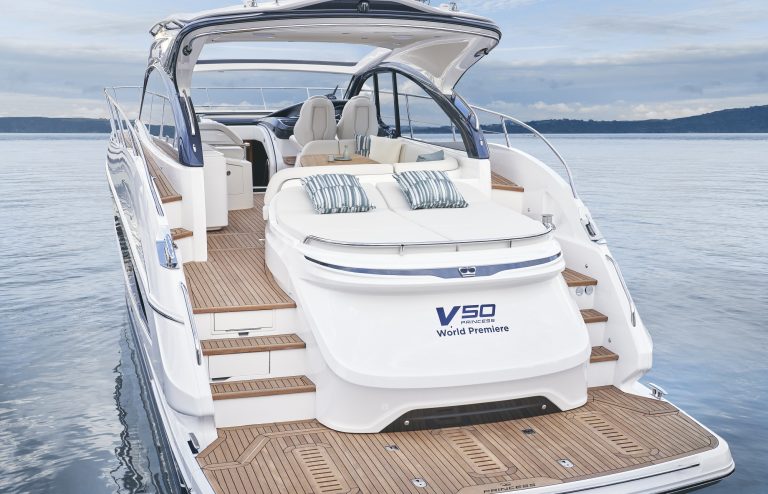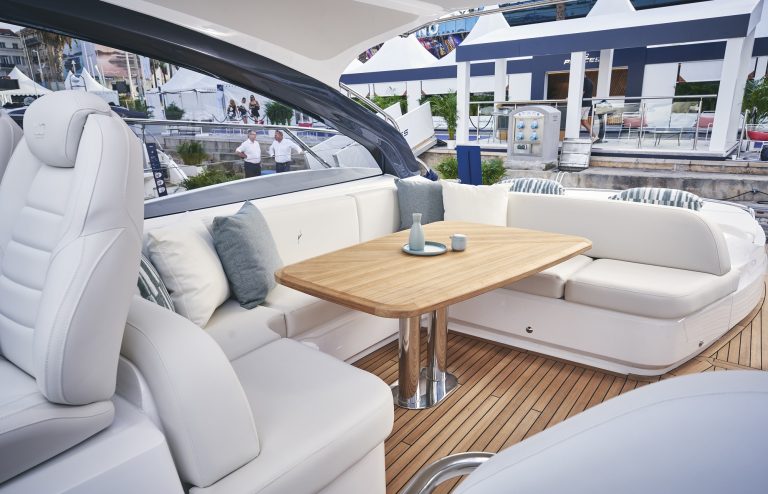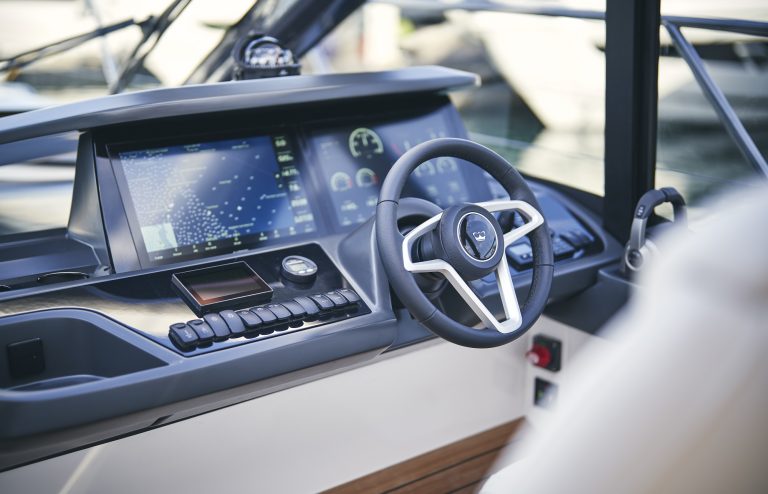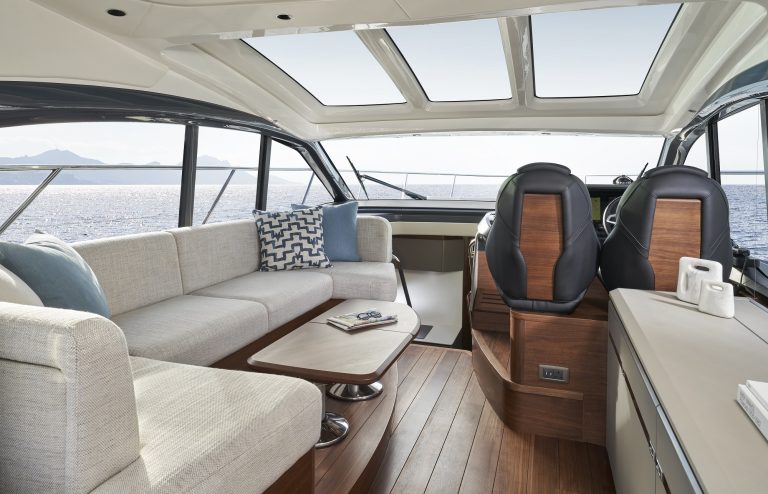 When the yacht is underway for real, twin 440-horsepower Volvo Penta IPS600s propel her across the water at a top speed of 32 knots and a fast cruise of 28 knots. That's more than enough speed and power for most any yachtsmen to appreciate. The ride is also remarkably soft, especially when landing in the troughs of waves, thanks to a deep-V that cleaves the water with surgical precision. At the helm, a tight, 12-inch-diameter steering wheel offers control reminiscent of a roadster while twin 12-inch Garmin screens are a compact and powerful way to understand the path ahead.
The model comes in both an open and enclosed version. The open version has no separation between the salon and cockpit, and has no-fuss, built-in furniture. While that style is popular in Europe, in America, the enclosed version is expected to be the offering of choice. That model will have sliding glass doors separating the two areas and will also have more elegant furniture in the interior. Princess makes all of its furniture in-house and is known for turning out products that are equal parts style and comfort.
Notably, a large sunroof over the salon and electrically actuated windows to either side mean that the deck can open up from nearly every angle when the weather is nice, adding to this boat's versatility bona fides.
Aft, in the cockpit, there is a large sunpad for three abutting the transom, and additional outdoor seating that makes the space excellent for entertaining.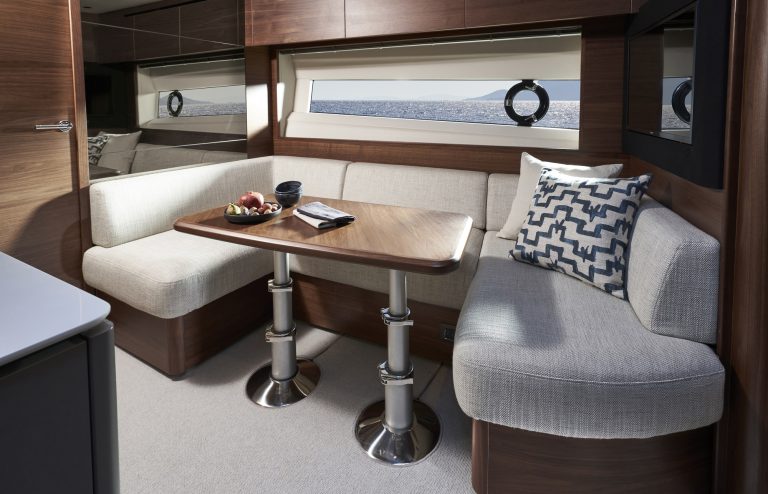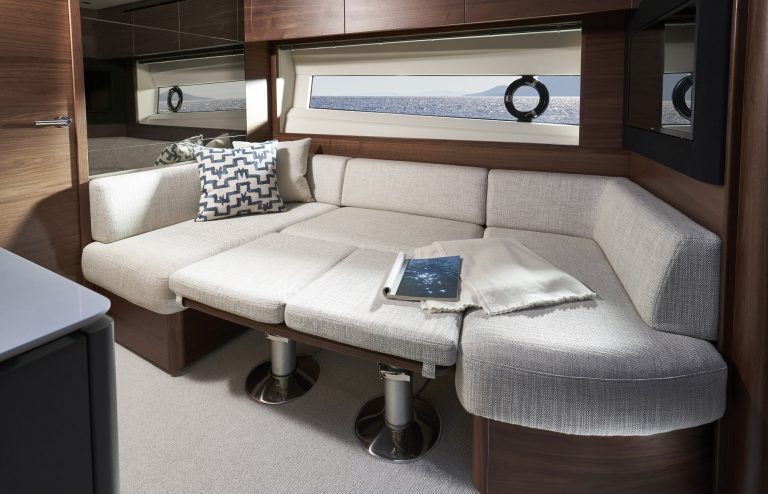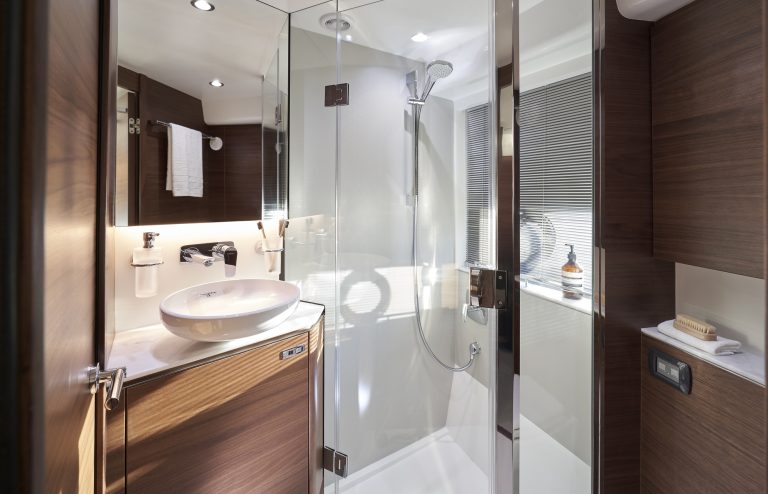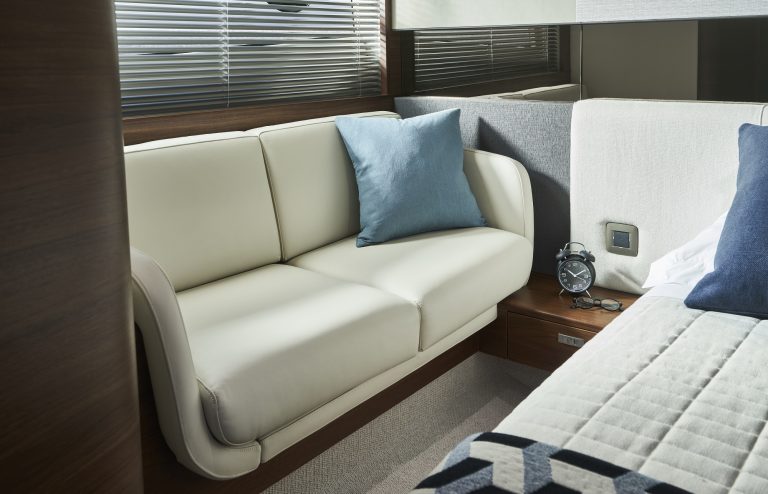 Down below, the V50 has a full-beam, amidships master that is not often seen on a boat this size. The setup offers the owner the comfort of a boat closer to 60-feet in length. A forepeak, en suite VIP enjoys lots of natural light from the aforementioned glazing. And a full galley with a three-burner cooktop between these two staterooms handles culinary responsibilities.
With fresh entertainment spaces, sporty performance, and a stylish, modern feel to her lines, the V50 is a boat capable of most anything you could ask of her. And she is every bit a Princess.