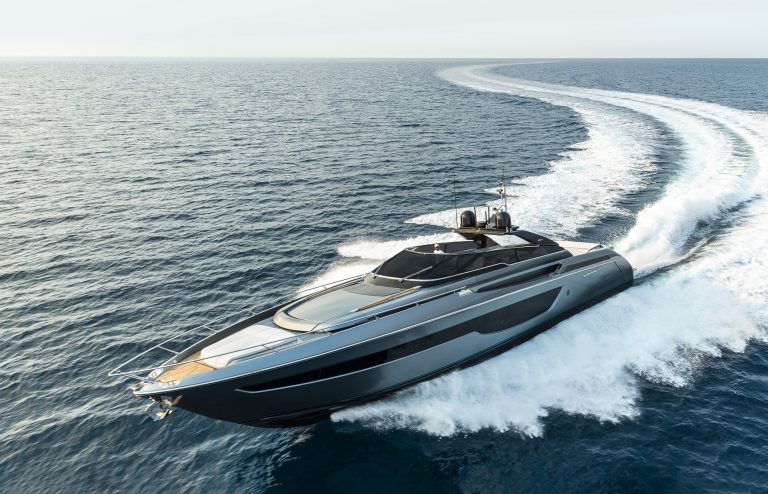 The Riva 76 Bahamas' Lethal Look
Matching Italian style with an eye toward an exceptional on-water experience
Riva has long enjoyed its status as one of the yacht world's most envied names. And while the brand is perhaps best known for its little wooden runabouts that dot the Lake Comos and Baie de Cannes of the world, it also has some larger models that maintain the smaller builds' exceptional levels of fit and finish and aesthetic purity, while also offering a whole lot more space. The Riva 76 Bahamas, which debuted at the 2022 Cannes Yachting Festival, is an excellent example of the latter.
The Riva makes an immediate impression when she pulls into any port thanks to immaculately sleek lines that call to mind a weapon—a torpedo, a knife, a bullet, whatever visions she conjures, it's definitely something capable of danger. The low-profile lines are complemented by dagger-like glazing in her hullsides that fully accentuates the look.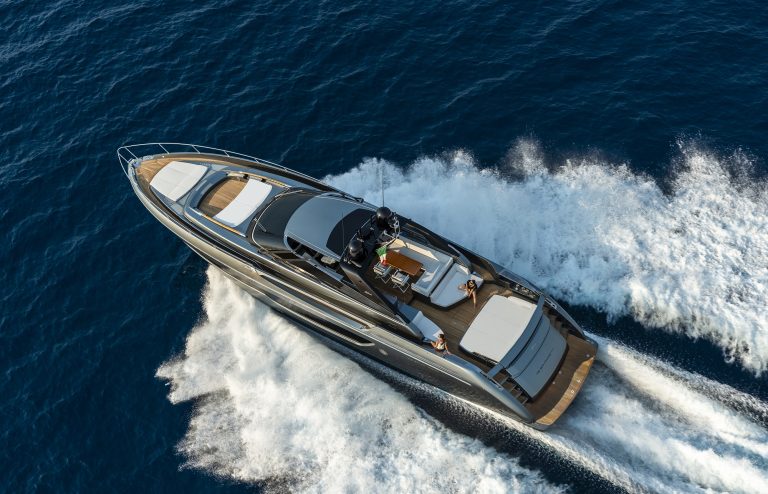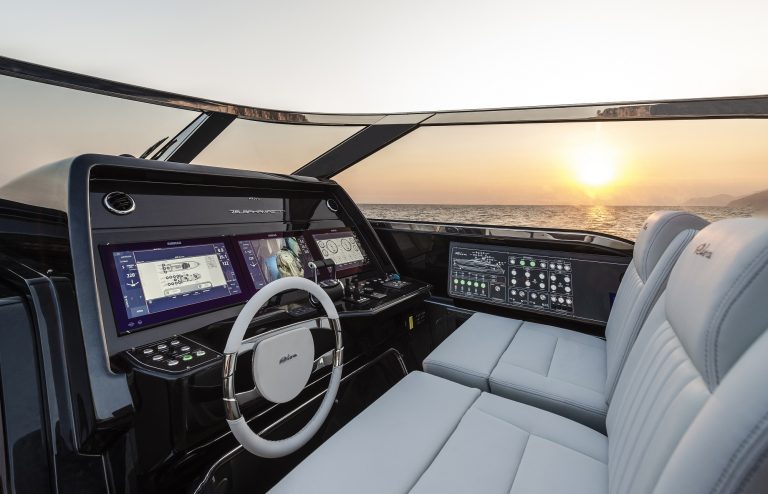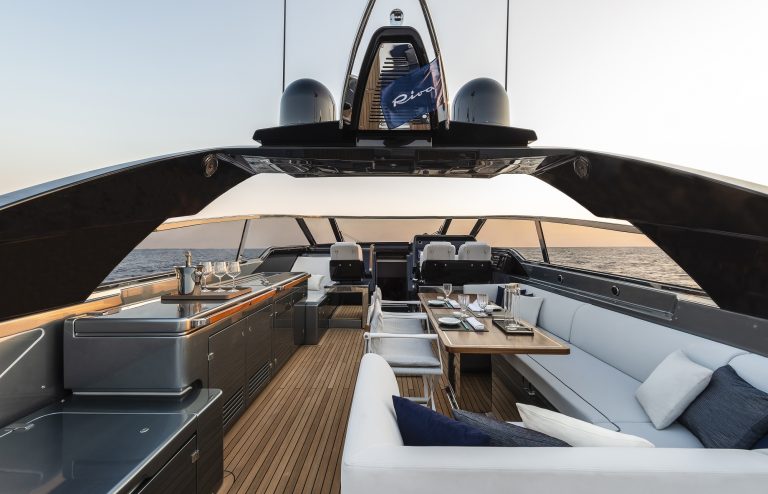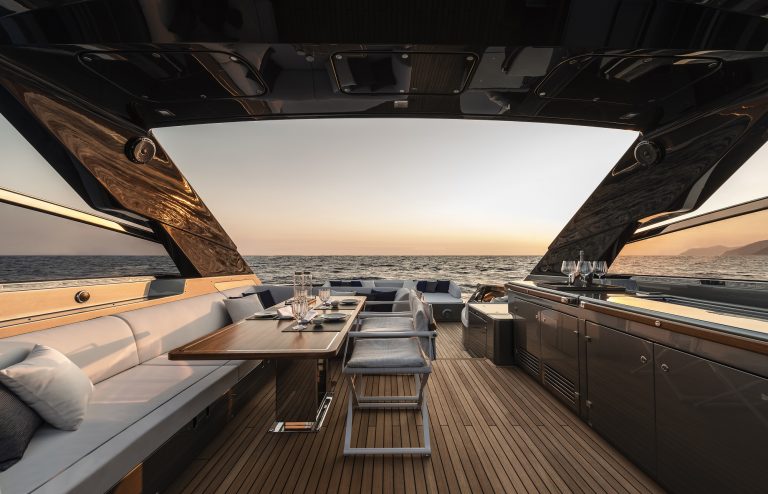 The boat's eye-grabbing appearance is matched by her thrill-inducing performance. Twin 1,800-horsepower MAN V12 engines do the heavy lifting for this vessel, and those throaty, powerful diesels certainly deliver. The 76 Bahamas can top out at a rollicking 37 knots and ably cruise at 32 knots. Those are notably sporty numbers for a boat this size, more commensurate with the smaller, faster center console market than for a queen-sized dayboat such as this. The MANs live in an engine room that is roomy for an Italian build—a welcome surprise for any captain—with six feet of headroom nearly throughout, and salty touches like redundant Racor fuel-water filters.
On the main deck, the Riva has one feature that truly sets her apart from the competition. Her fully carbon-fiber hardtop raises and moves forward hydraulically, to integrate seamlessly into the bow portion of the boat, which effectively means the Riva 76 Bahamas is a massive, hardtop convertible. When she debuted at Cannes, this feature, among a sea of the best the yachting world had to offer, still managed to leave many showgoers agog.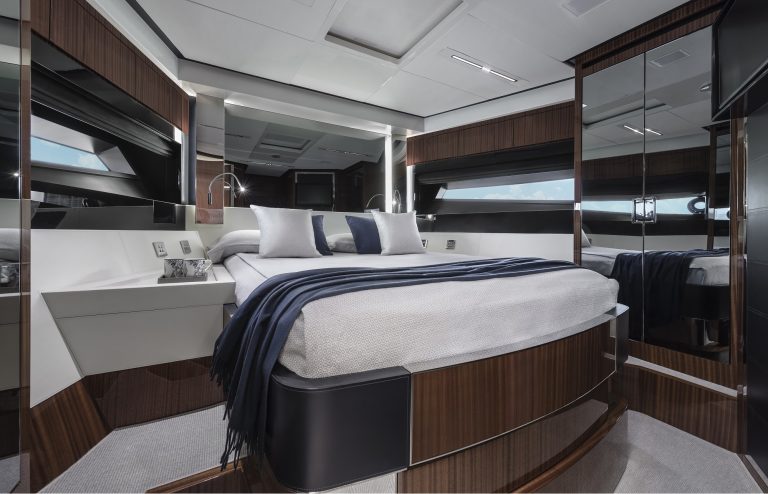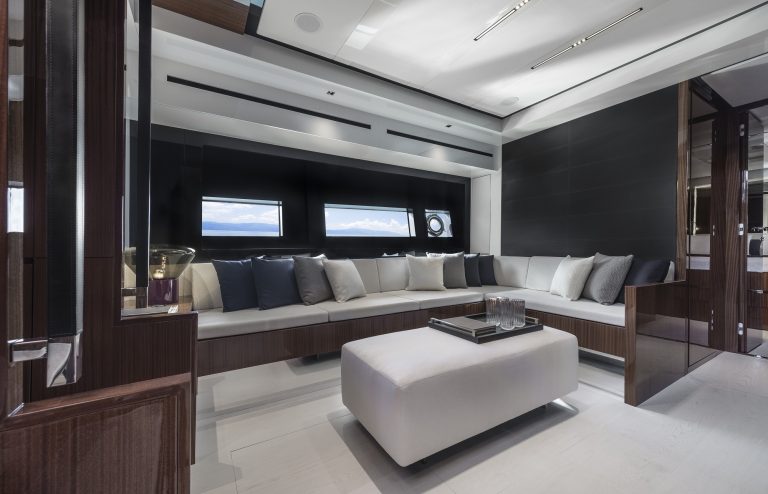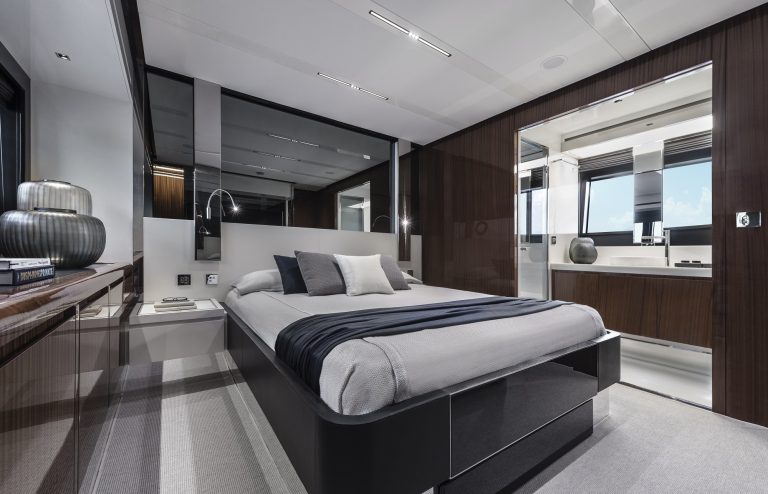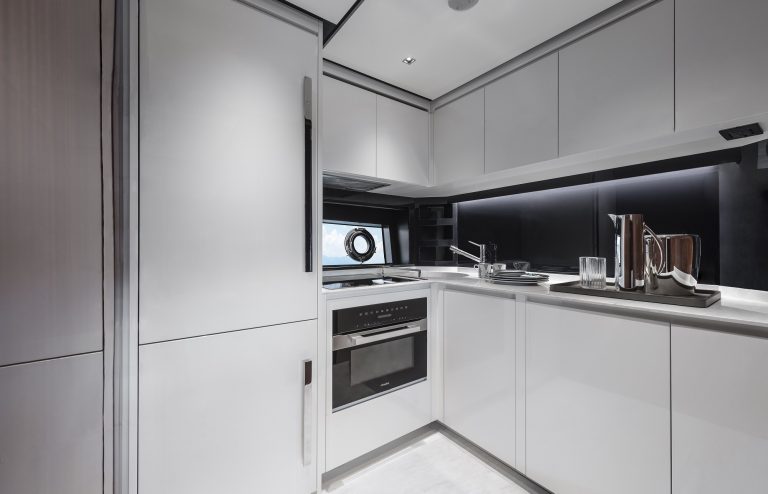 The cockpit on a dayboat such as this is always of utmost importance, and not surprisingly, Riva didn't miss a beat. A massive sunpad at the transom is situated between stainless steel vents on either gunwale to make for a stylish way to catch some rays. And when the sun becomes too hot, carbon-fiber poles appear from stowage to support a bimini top for extra shade. The rest of the main deck is particularly notable for its woodwork, especially the teak accents throughout.
Up on the yacht's bowdeck, the 76 further cements her bona fide's as the perfect vessel for sunworshippers with twin sunpads, the after of which is part of an outdoor lounge area.
This offering from Riva checks all the boxes for anyone looking for a yacht-sized dayboat with real-deal performance and a certain panache that Riva has down nearly to a science. Keep an eye out for her in a chic port near you.