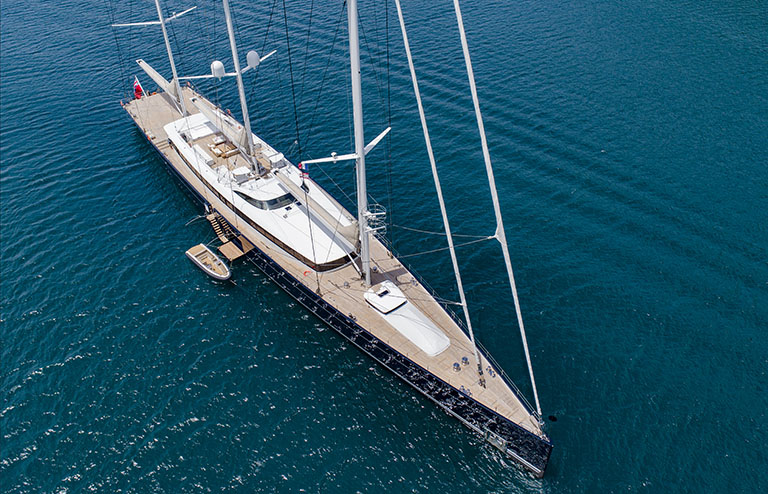 Royal Huisman's Seaworthy SEA EAGLE II
The world's largest aluminum sailing yacht
Royal Huisman's newest contemporary flybridge schooner is breaking records and making waves. Though her quiet debut originally took place in 2021, the SEA EAGLE II has collected 45,000nm under her keel and plenty of buzz over the past three years. Now, she's just returned to port after transatlantic globetrotting with impressive performance.
Already, SEA EAGLE II has earned herself a spot in the shipyard's elite club of the world's ten largest sailing yachts. Compares to her predecessor, Royal Huisman's new project is nearly twice the length and five times the volume. Furthermore, SEA EAGLE II impressively takes the title of the world's largest aluminum sailing yacht.
Measuring 266 feet (81m), the stunning sailing yacht takes rank beside Royal Huisman's 295'3" Athena yacht. Despite her grandiose silhouette due to the massive sail area (2,580 sq m / 27,770 sq ft upwind; 3552 sq m / 38,233 sq ft downwind), SEA EAGLE II's mainsails can be hoisted with ease compared to boats even half her size. This efficiency is due to her sail management system, designed by Dykstra Naval Architects and Mark Whiteley Design.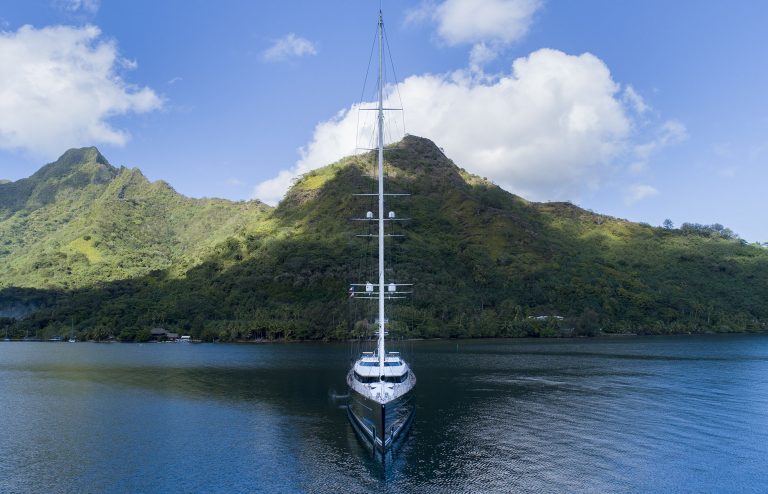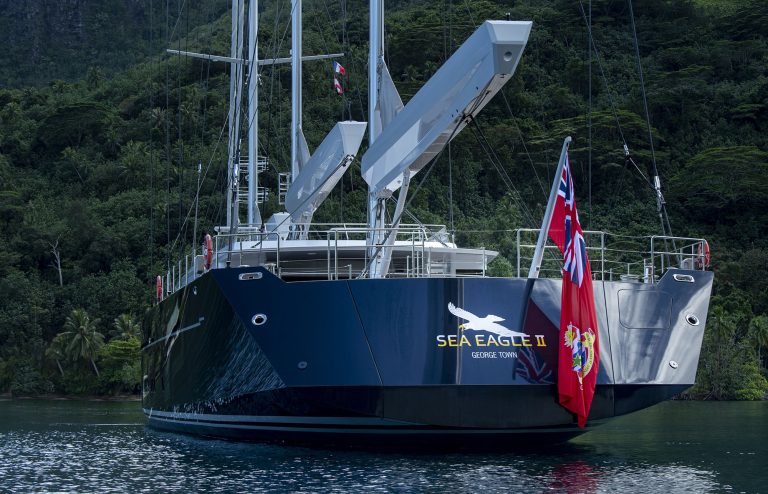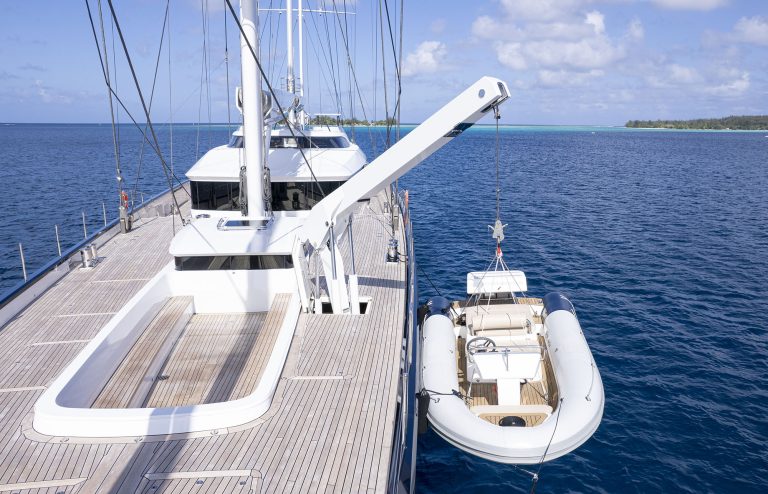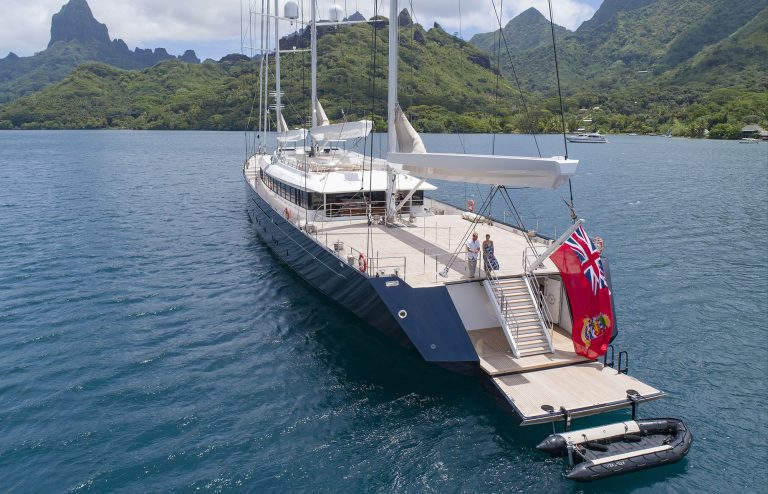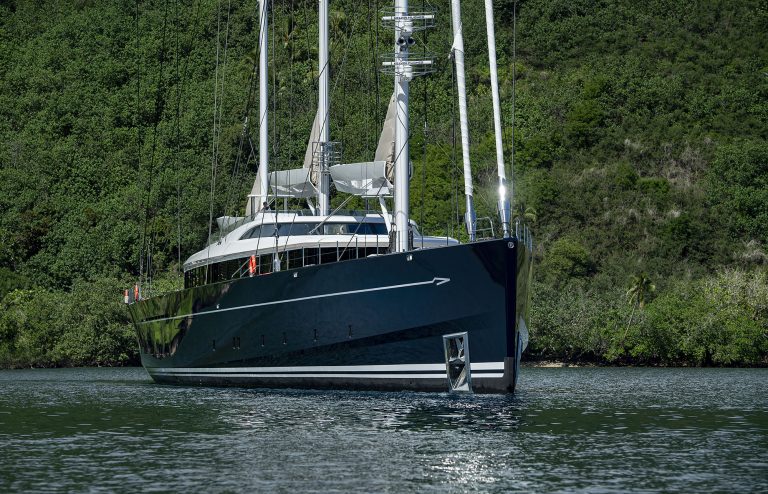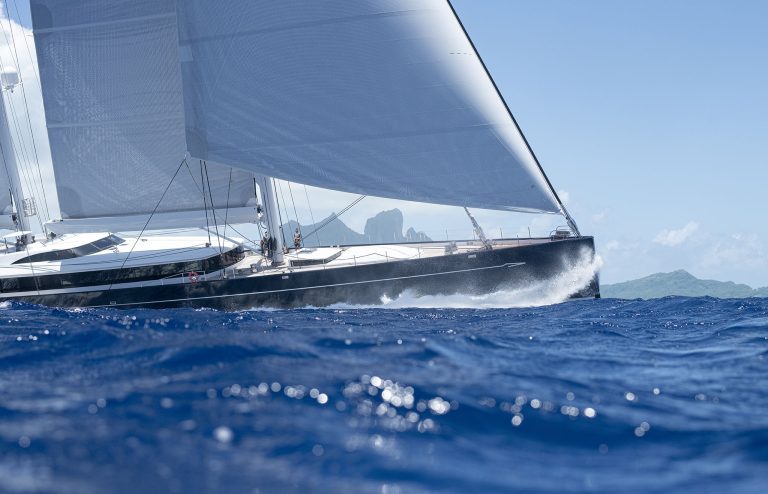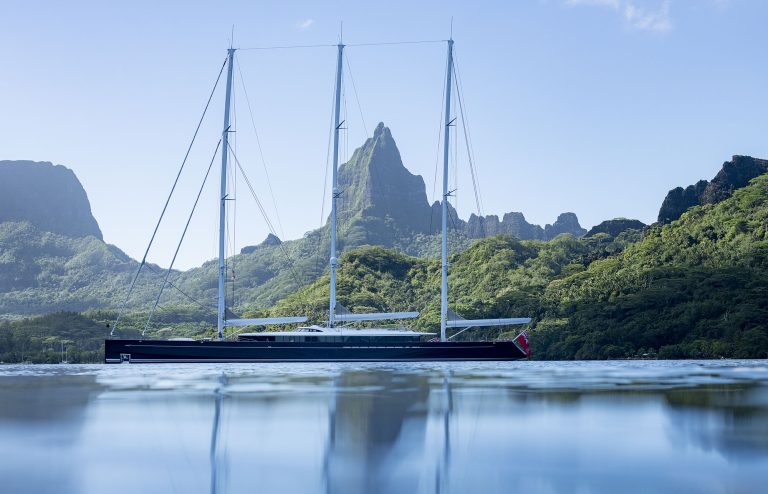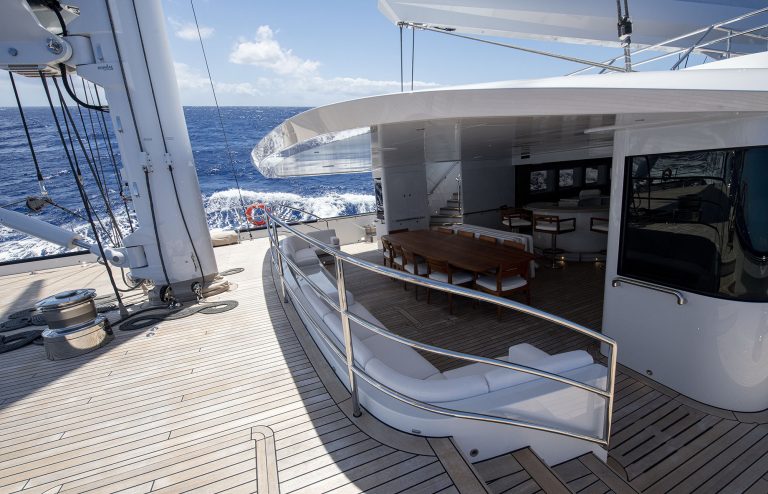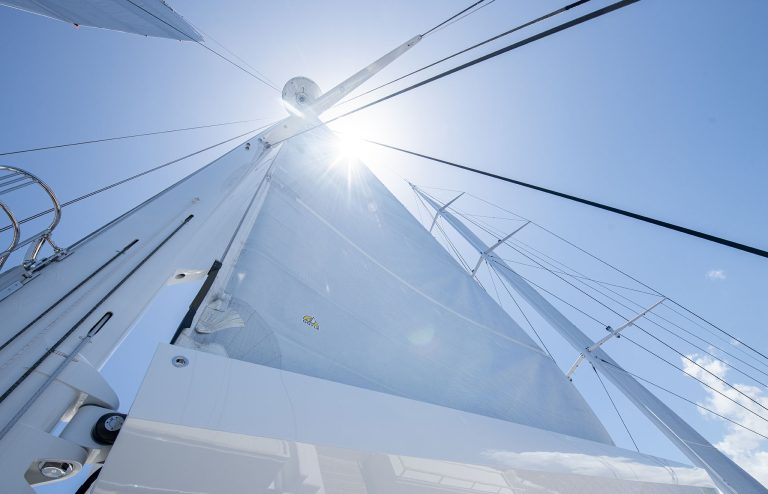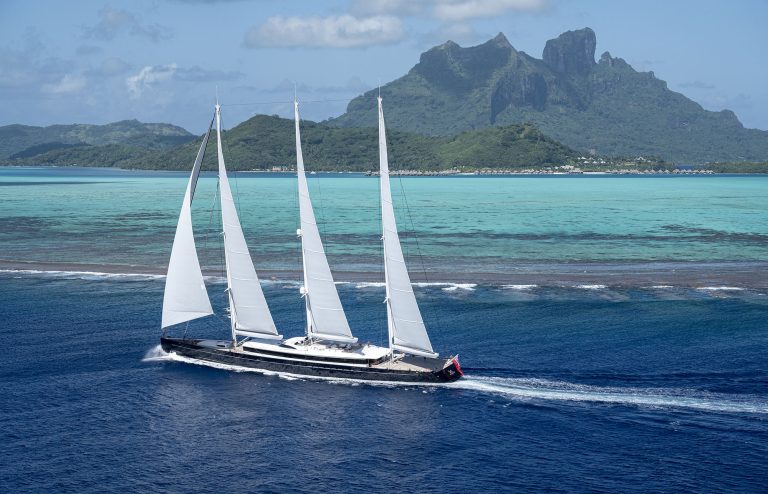 Overall, the elegant superyacht's design is characterized by her plumb bow and contemporary lines. Her owner's priorities when having her designed included seaworthiness, luxurious amenities for guests and crew, a comfortable design, and passage-masking performance.
SEA EAGLE II's striking exterior design not only looks attractive but also delivers powerful performance. Royal Huisman recorded that during her sea trials, the sailing yacht seamlessly cut through the waves at 21.5 knots in a moderate breeze.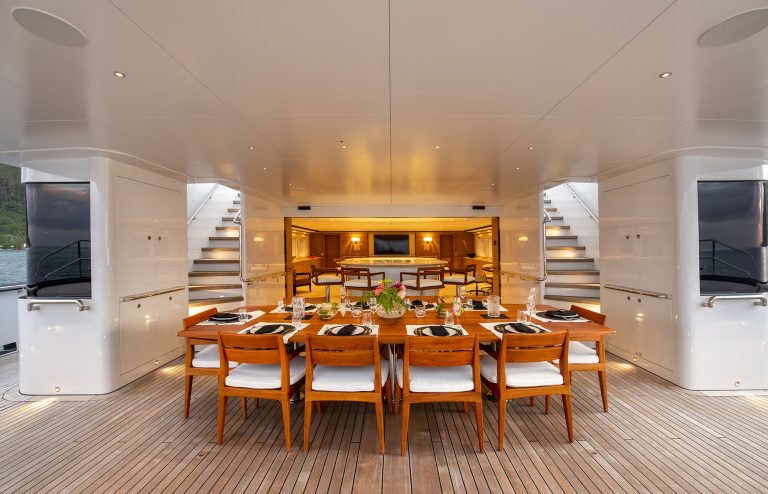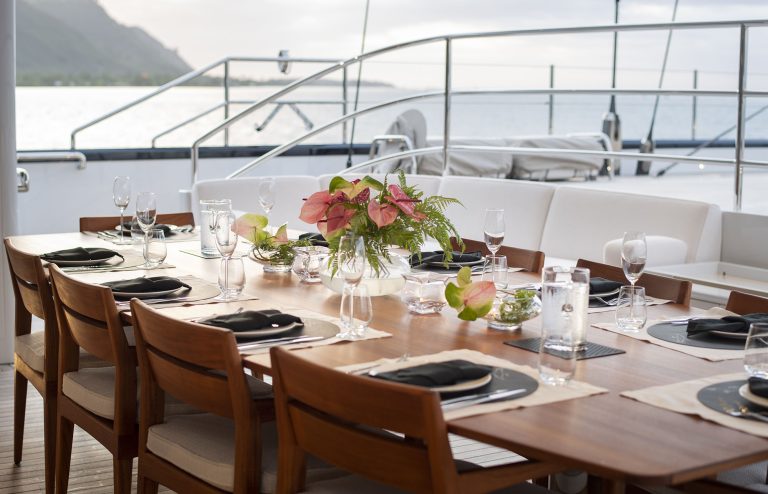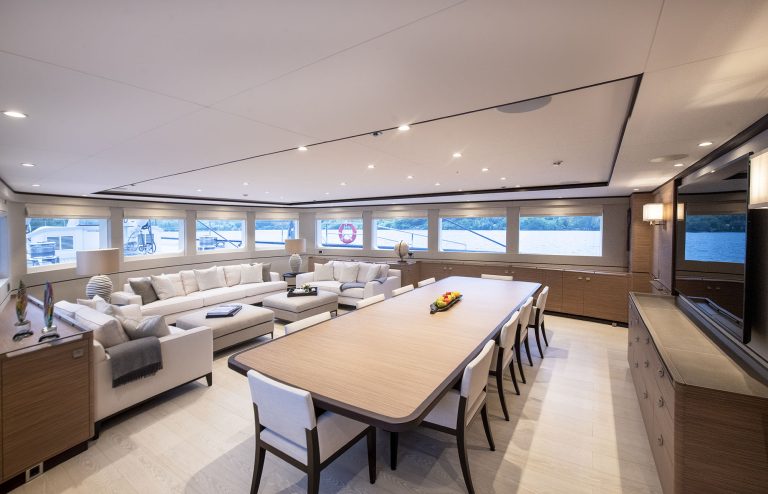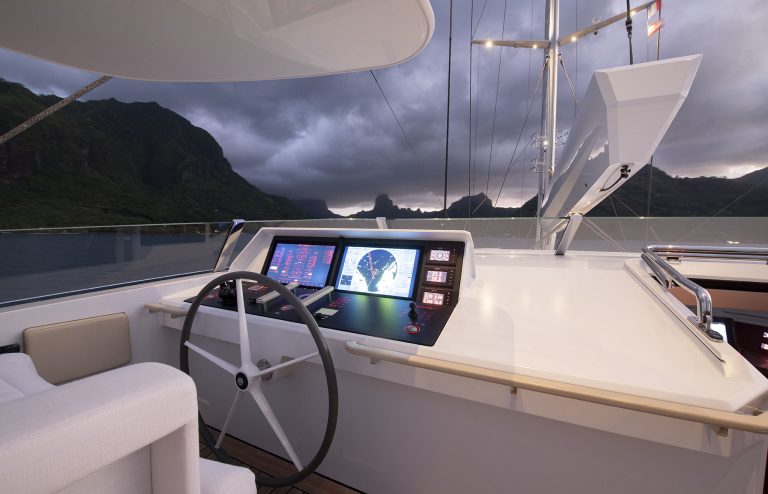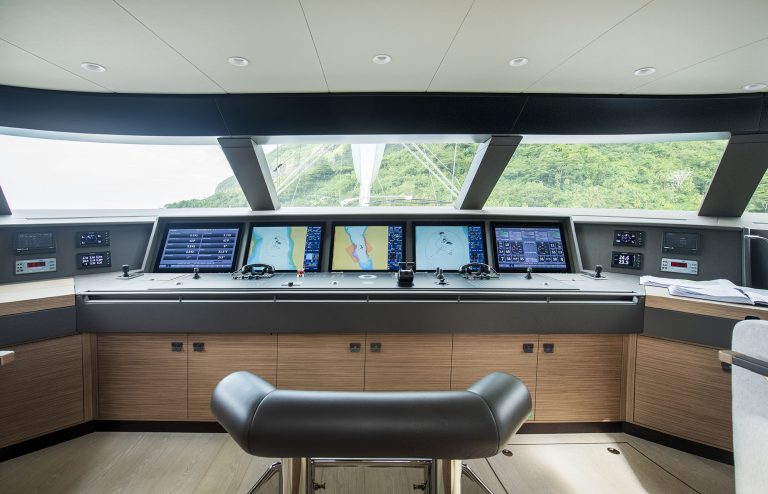 Looking toward the future, Royal Huisman looks to one-up the design of the SEA EAGLE II with the shipyard's upcoming release of Project 410. While this project is still being built, 410 will eventually usurp SEA EAGLE II's title of the world's biggest sailing yacht made from aluminum.
"Continual innovation, accumulated expertise, and rigorous self-challenge have come together through our highly skilled and dedicated team to produce Athena, SEA EAGLE II and, currently in-build, the world's largest sloop, the 85 m / 280 ft New World Sloop aka Project 410," says Royal Huisman's CEO Jan Timmerman in a recent press statement.