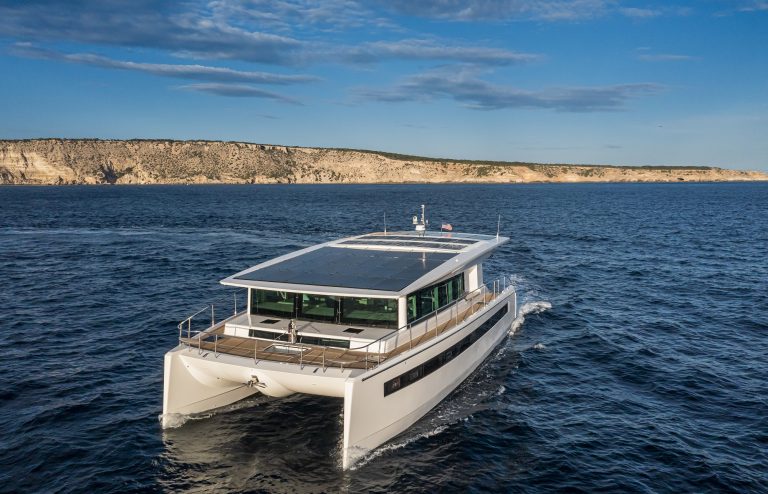 Silent Yachts' 60' Cat: Sun-Loving and Stealthy
Utilizing solar power to bring boaters an on-the-water experience that is as seaworthy as it is soundless
The Fort Lauderdale section of the Intracoastal Waterway is one of the most glamorous stretches of water in the world, with massive waterfront mansions owned by celebrities and titans of business alike lining the canals. It's a heady sight to take in by boat—as I did recently aboard the Silent-Yachts 60—albeit one that heretofore almost always came accompanied by the rumble of massive marine propulsion units. 
But imagine admiring the views in nearly total silence—the ultra-luxury homes seeming to take on a higher resolution without any other overwhelming sensory input. All you can hear is the wind combing over the superstructure, and the lap of the current against your boat's hull. With the Silent 60, you can do just that.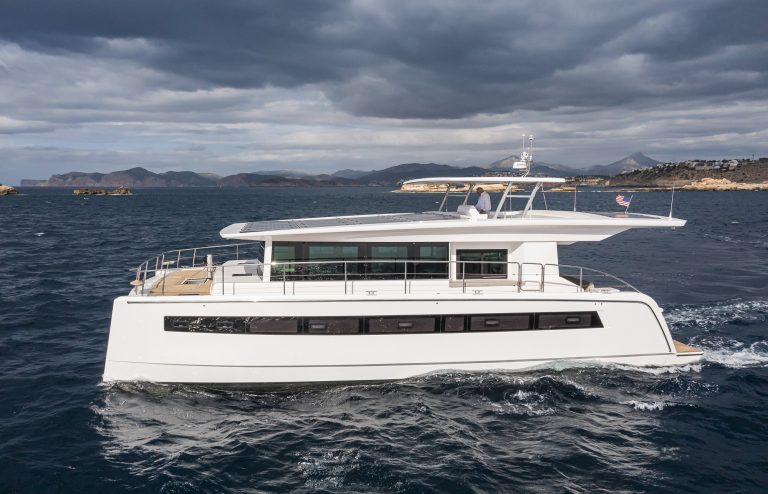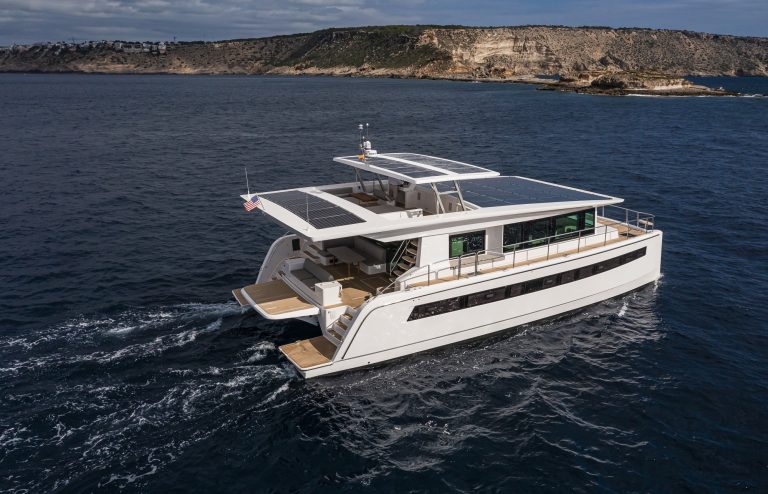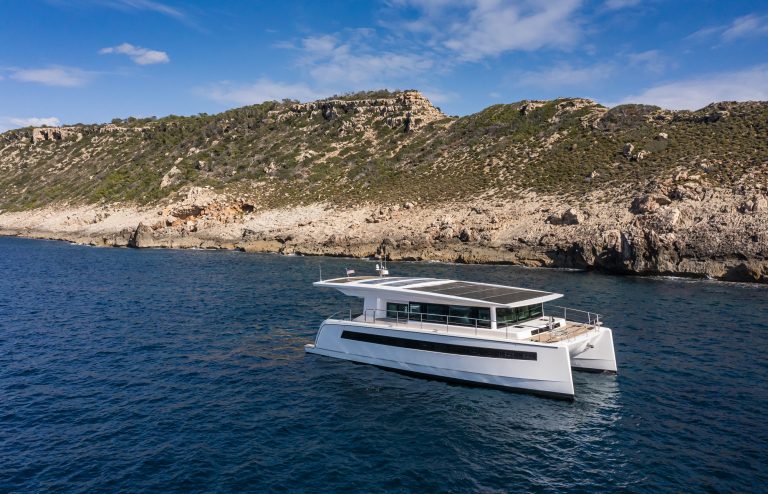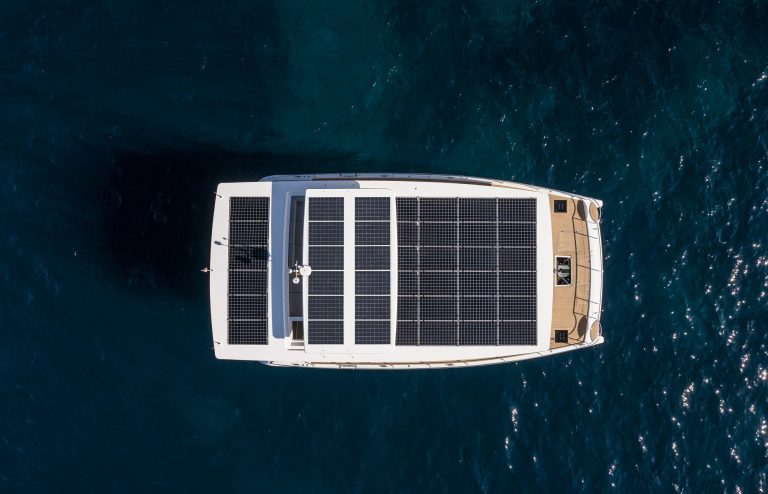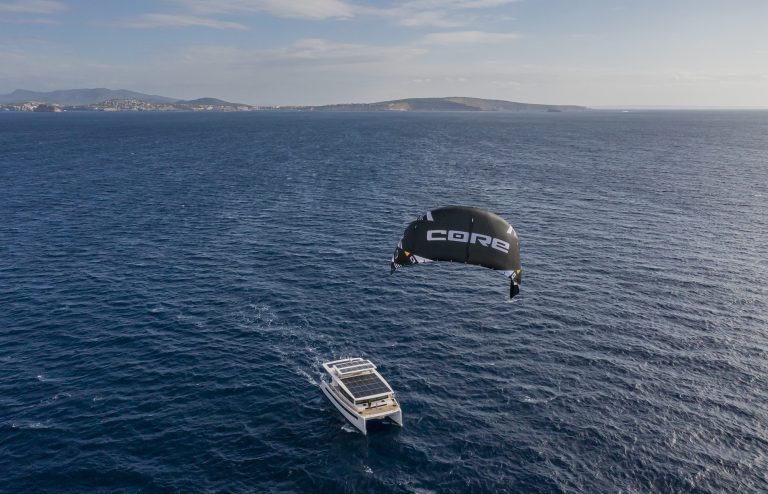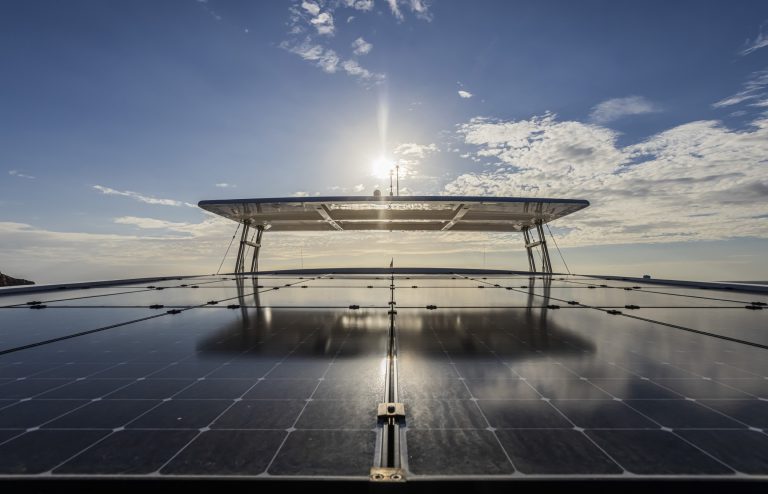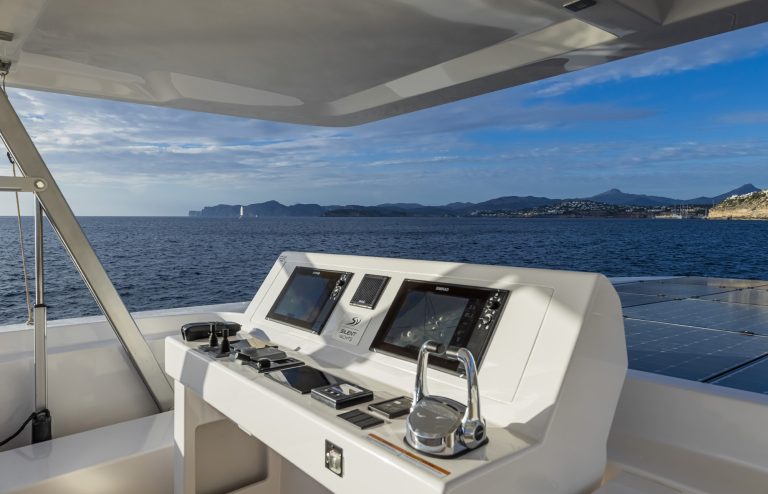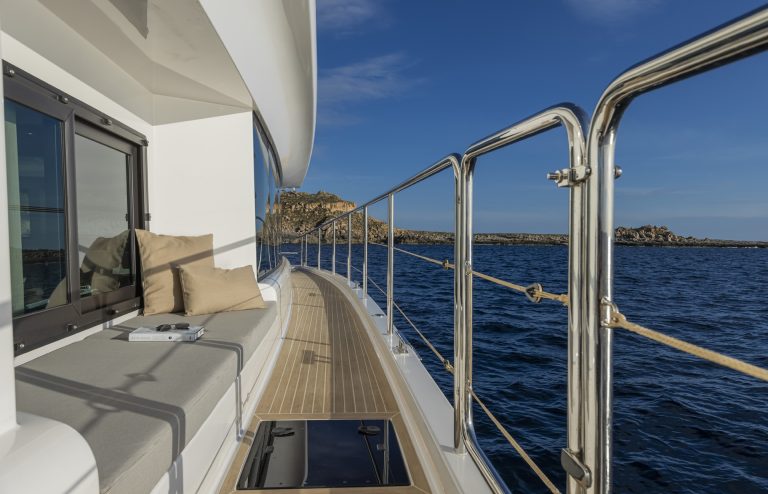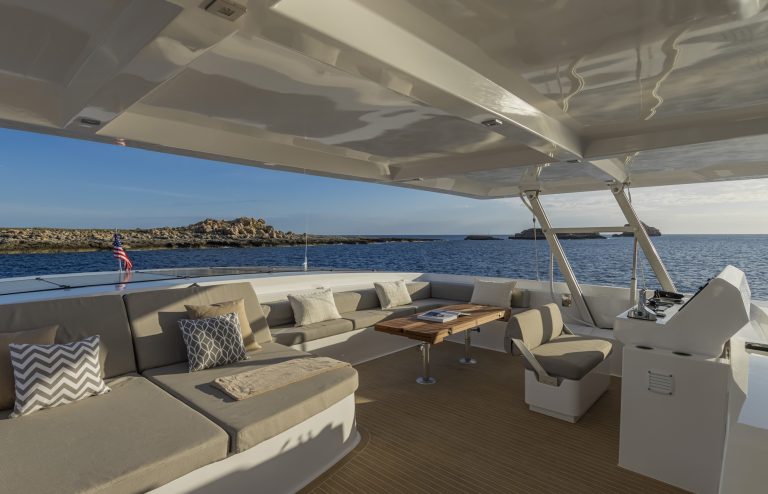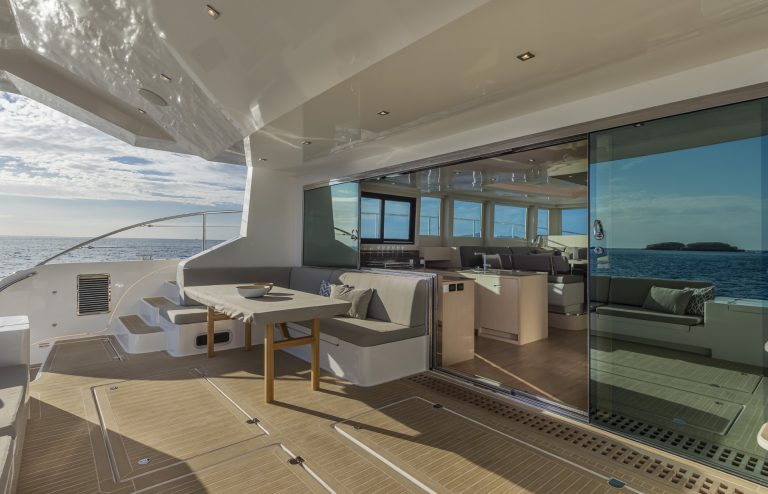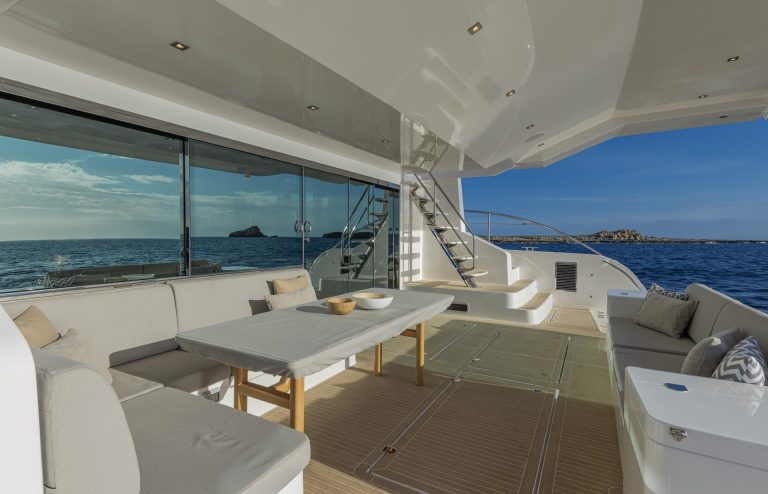 Silent is an Austrian company that has homed its considerable engineering and accumulated boatbuilding experience in on creating some of the greenest powerboats in the world. And the 60 is a paramount example of what they can do.
Massive solar panels line the top of this yacht's superstructure at the forward end of her bridge deck and also on a collapsible hardtop above the upper helm. The panels collect enough energy from the sun to power twin, electric 250-kW engines. The result is a boat that can travel solely on solar power for 100 nautical miles with zero emissions—that's when it's not using its kite (yes, a wind-powered kite that releases from the bridge) to help propel it. Lightweight, sandwich construction immensely helps this boat's range as well, but is also sturdy enough to make her safe at sea. The Silent 60 has a reported transoceanic range with a CE-A certification and also has a lifetime warranty on her electric engines. These factors make her excellent as a liveaboard for dedicated cruisers, but they are far from the only things that make her popular with serious yachtsmen.
The stability the Silent's multi-hull design offers is unrivaled by any monohull. The 59-foot catamaran offers loads of beam too, even by cat standards, at 29 feet, 6 inches wide. The resultant onboard space makes this boat excellent for cruising with a family as everyone will have their own, large space on which to relax, without getting into each other's hair—a huge plus for anyone planning longer excursions with larger groups.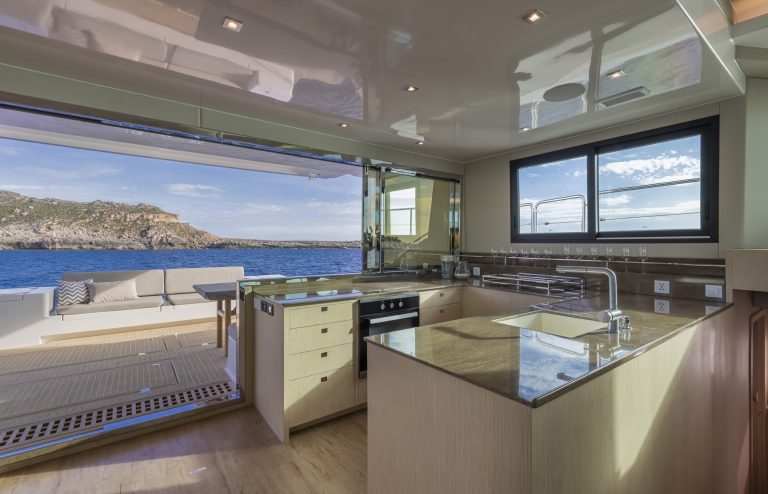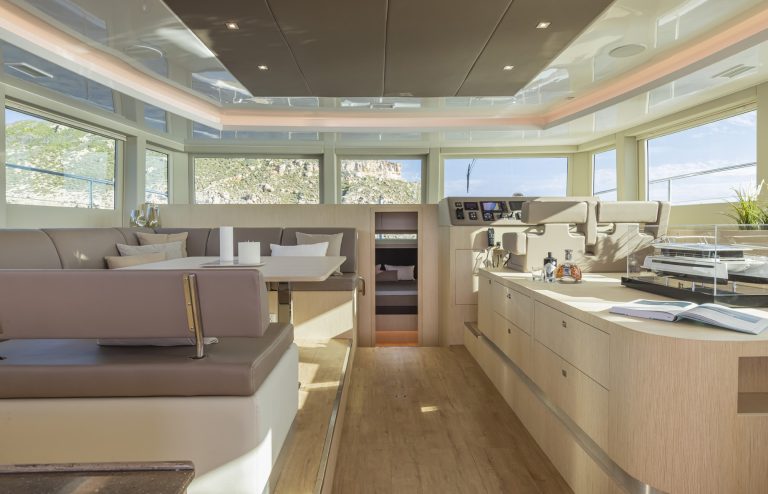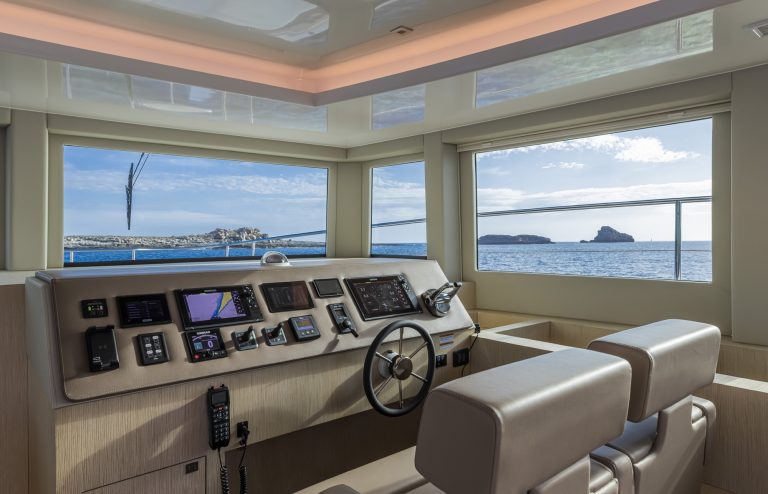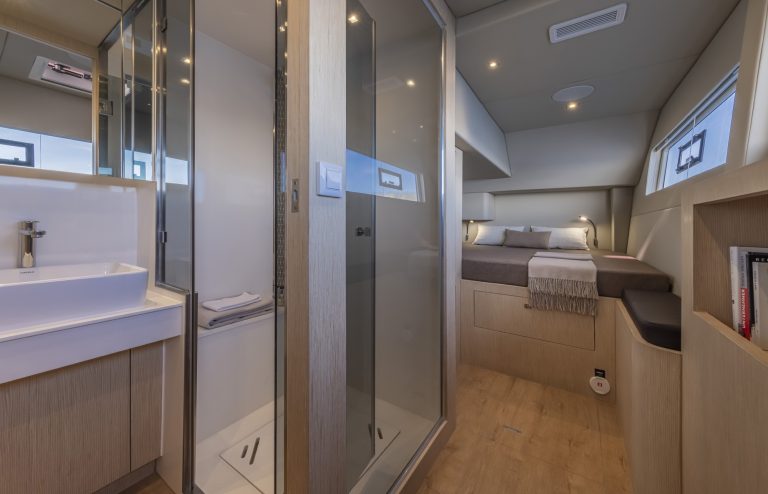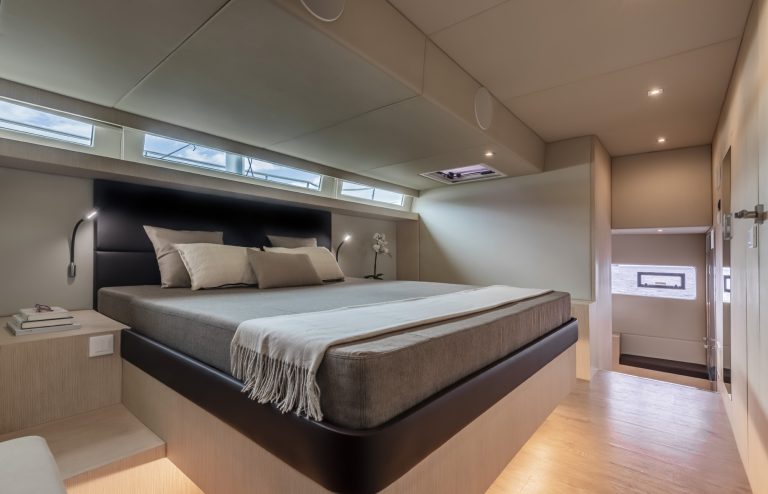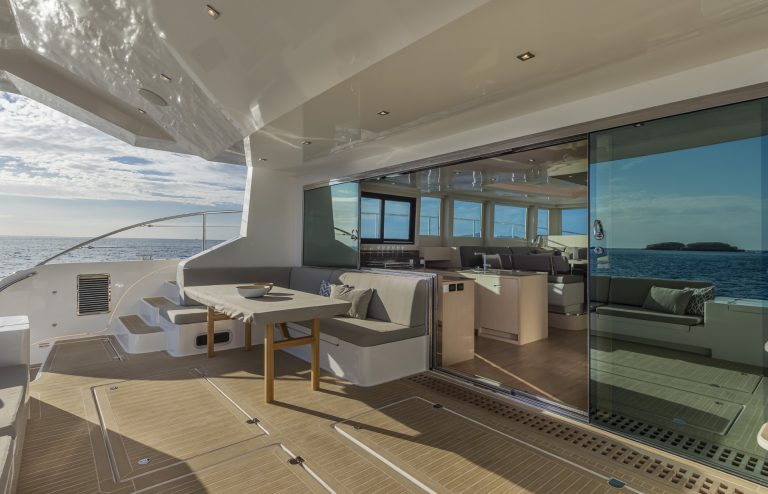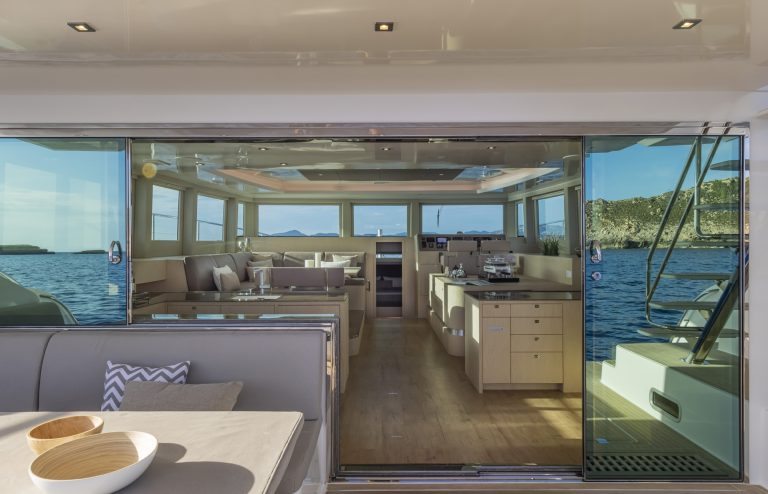 Other popular features that make this vessel highly valued as a cruiser are an aft galley on the main deck that can serve the cockpit or salon with equal ease, and a massive door that leads from the salon into the yacht's alfresco bow deck. The latter space has twin lounge seating areas that are perhaps the optimal place onboard to sit while underway, thanks to the gentle breezes and spectacular lines of sight. In fact, that's where I sat for a majority of my time aboard, taking in some sun, letting the wind rustle my hair, and speaking to my companions at just above a whisper.