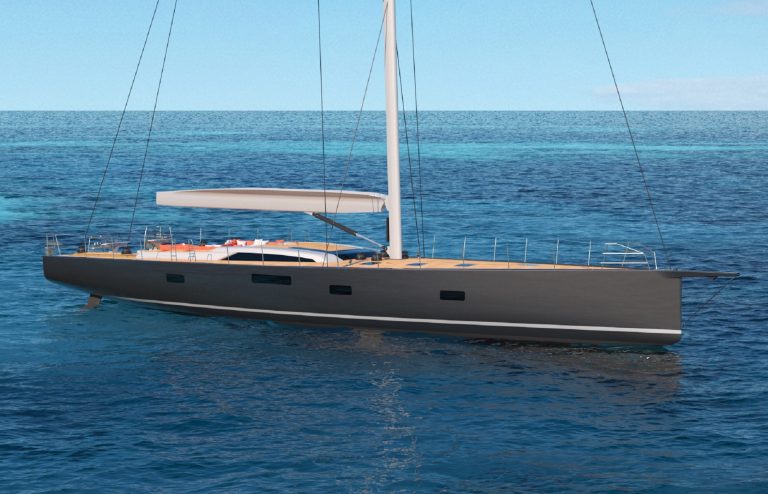 Introducing Southern Wind's SW96 Series
Three hulls launched, and Hulls No. 4 and 5 on the way, each with unique modifications
The waters off of Cape Town, South Africa, are some of the most notorious in the world, with winds, currents, and waves that have made sojourns around the Cape of Good Hope a thing of legend. Thus, when you are inspecting a boat that was built in the city, you can expect to find something rugged and swift, with levels of seaworthiness that are up to the great challenges Mother Nature has in store for it immediately upon its exit from the shed. Such is the case with the Southern Wind SW96, a 103-foot-long sloop model that has launched three hulls, with Hull Nos. 4 and 5 in the works.
The hallmark of the SW96 is its versatility. The yacht is equally adept as a long-range cruiser, charter boat, or as a transoceanic racer. However she is used, her guests will benefit from a high level of customization and a carbon-fiber construction process that makes her both light and strong. A stylish interior and exterior both done by Italy's Nauta Design heightens this model's already healthy appeal with touches that are both classical and modern all at once. The SW96's lines, penned by the American firm Farr Yacht Design, are low-slung and sleek. In short, there is a whole lot to like here.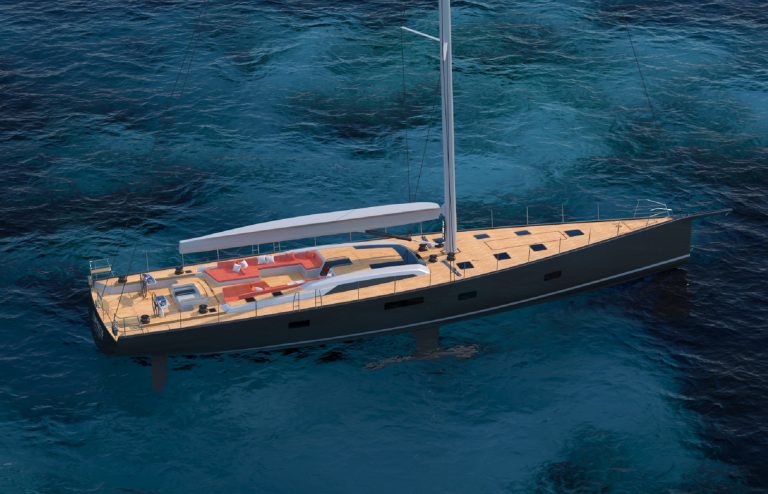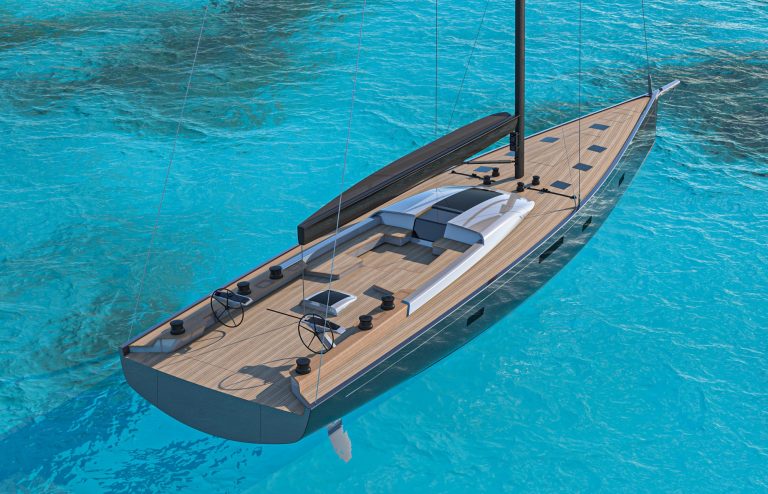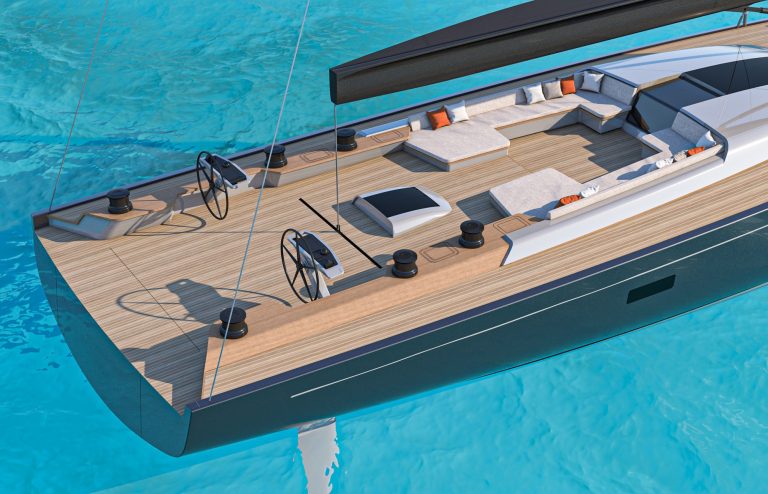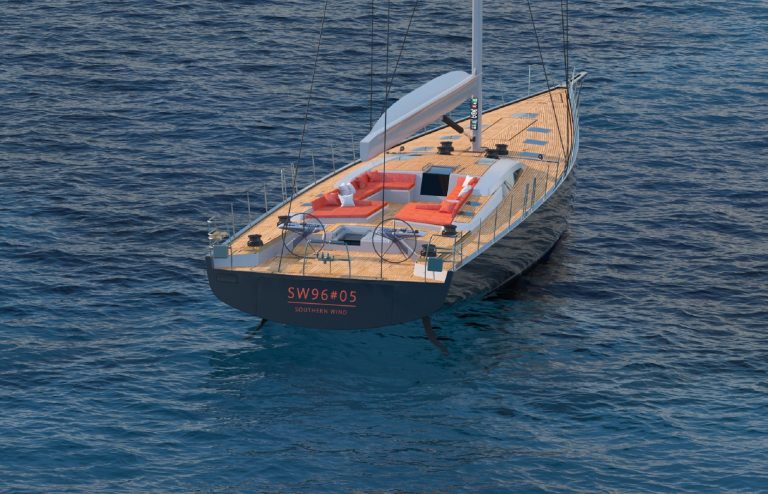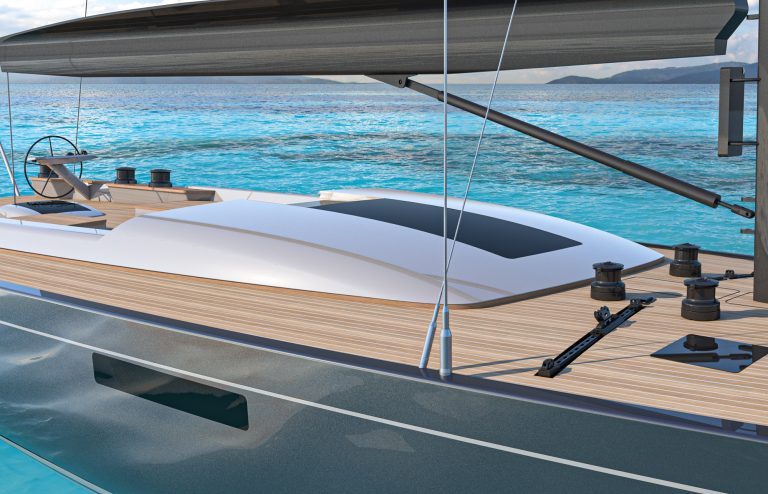 Hull No. 5 of the model is a traditional build—designed as a racer with regatta victories in mind. She has a high modulus carbon mast and boom as well as carbon rigging, features which help make her fast and agile. A fixed bowsprit, lifting keel, and twin-rudder configuration make her exceptionally maneuverable as well. In many ways, Hull No. 5 mirrors the first three iterations of the model's launches, in that she is a traditional sailing yacht.
However, Hull No. 4 is a bit of a departure from the rest of the bunch. This particular Southern Wind has a snazzy GT deck design, a single-level cockpit, a square top mainsail, and a massive tender garage designed for a dinghy of about 16-feet in length. She also is the first Southern Wind vessel to be equipped with a diesel-electric hybrid propulsion system. This forward-thinking design decision allows this yacht to be safe, easy to steer, and perhaps most importantly, even more ecologically minded than sailing yachts before her.
With new features, interesting customization, and a focus on constructing reliable, safe, and beautiful yachts, Southern Wind is cruising right along as a company. And the SW96 line leads the way, with three built, two underway, and many more hulls certainly to come.