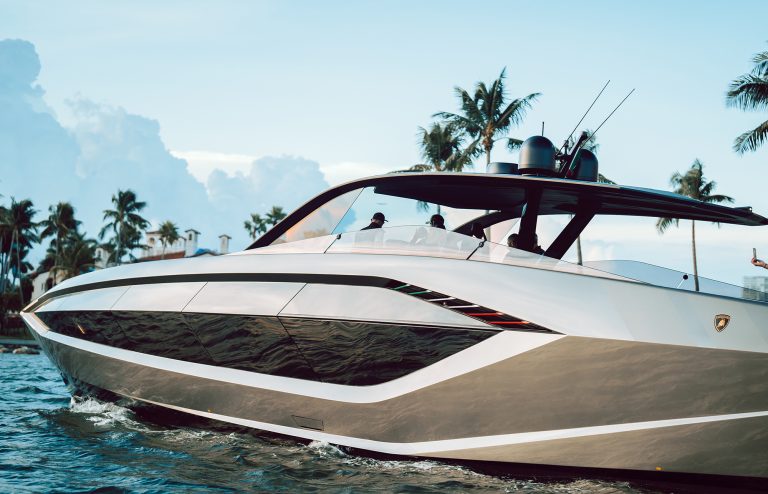 Tecnomar and Lamborghini: A Killer Crossover
The collaboration merging the highway and the high seas
In recent years, it has become nearly de rigueur for automakers to try their hand in the yacht business. Boats affiliated with Porsche, Brabus, Lexus, and others have all hit the water complete with much ado and fanfare. And now another one of the auto world's true heavyweights—Automobili Lamborghini—has come to take its turn, and chatter about its boat is through the roof.
Lamborghini partnered with the avant-garde Italian boatbuilder Tecnomar (a subsidiary of the Italian Sea Group) to create a 63 that truly packs a punch. Case in point, none other than mixed martial arts superstar Conor McGregor took delivery of the first hull in Europe. Now that Lamborghini has unleashed another 63 in Miami through dealer Prestige Imports, that boat's future owner is likely to have similar style and panache to the legendary Irish pugilist.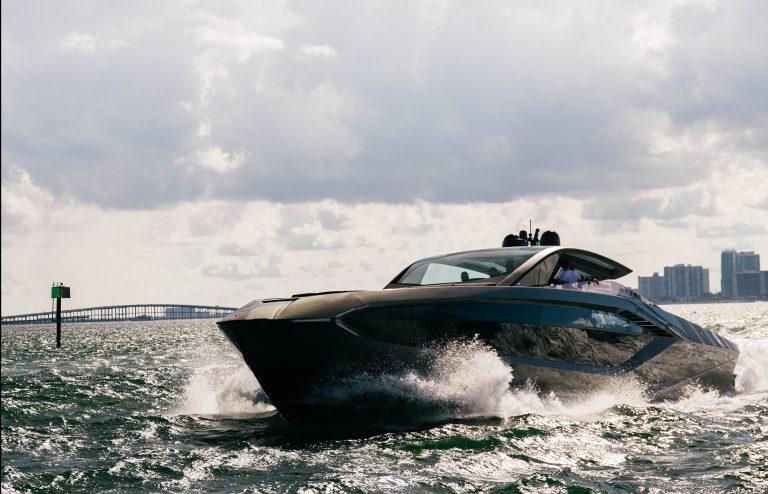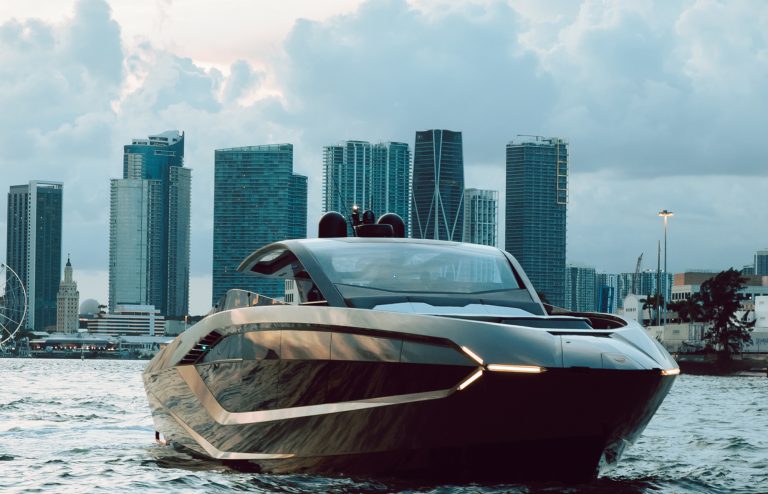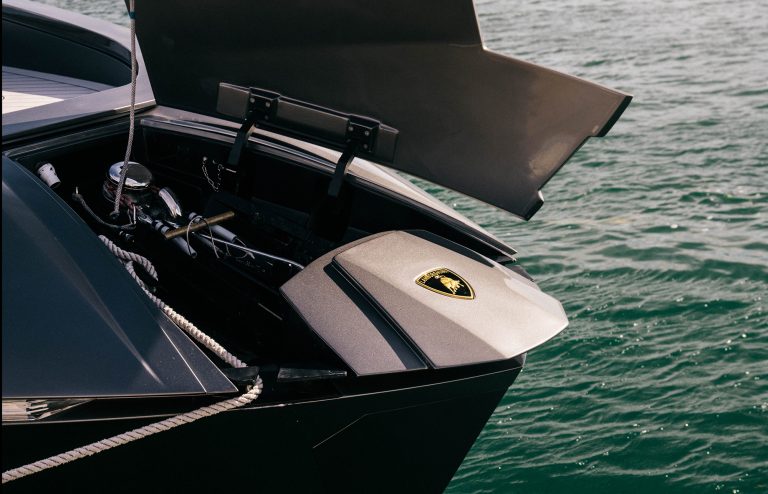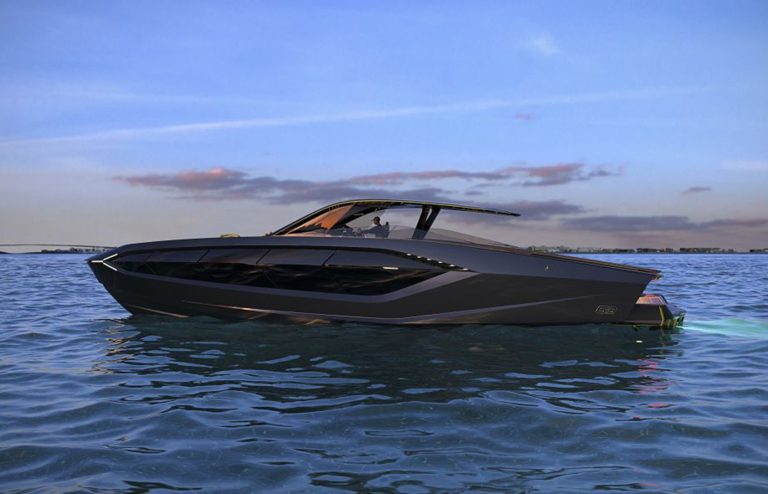 The Tecnomar for Lamborghini 63 has lines that will draw eyes wherever she goes. She is one of those boats that could pull up next to a 300-footer and still be the star of the show. A steeply raked superstructure presides over an inverted shearline and spear-like glazing to make this yacht look like nothing less than a weapon. Lamborghini says the yacht's lines are inspired by the Miura and Countach car models of the 60s and 70s, while the bow lights are a tribute to the Terzo Millennio concept car.
To match its explosive looks, the 63 has twin 2,000-horsepower MAN V12 diesels that give it a blistering top end over 60 knots, and a fast cruise of 40 knots. That is true go-fast-boat territory, and a number worthy of the Lamborghini pedigree. The yacht's performance credentials are further strengthened by a GRP hull and loads of carbon fiber in the superstructure. The use of the lightweight material up top pulls double duty. It helps maintain the boat's low center of gravity for stability in a seaway, and also keeps her in fighting shape, at a feathery 24 tons.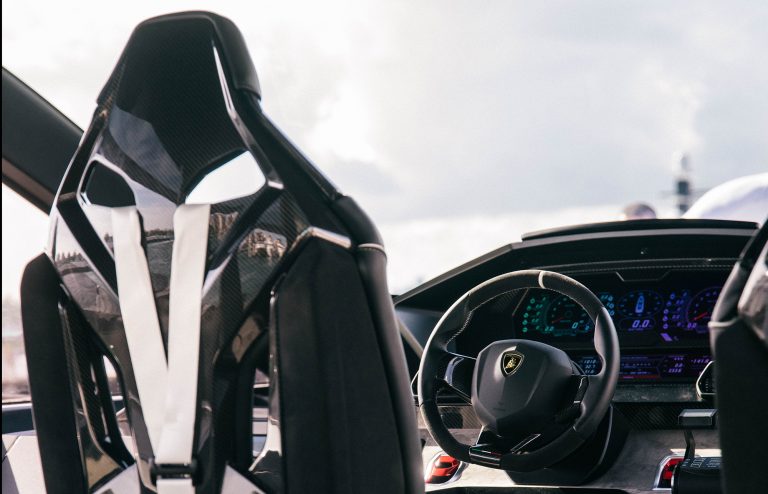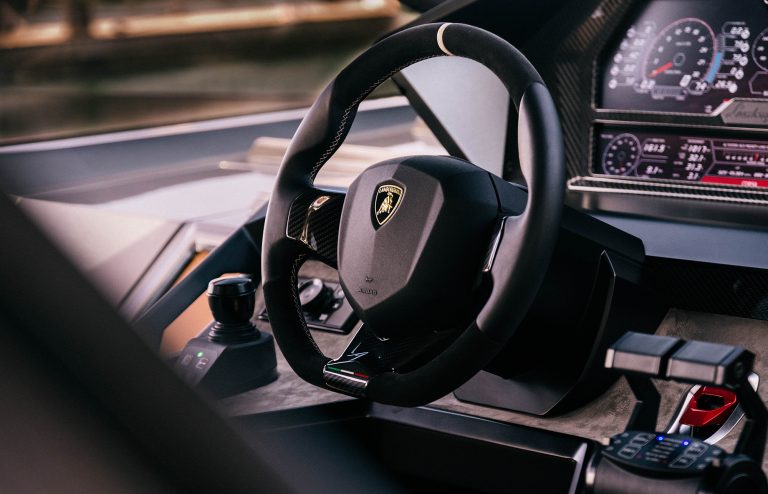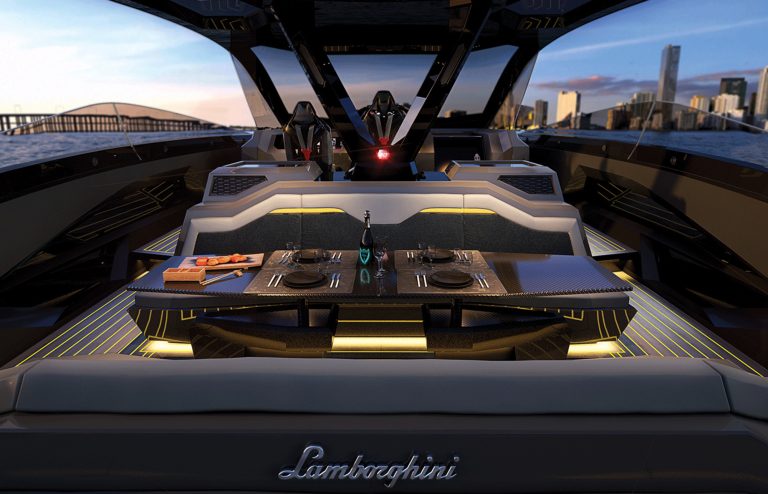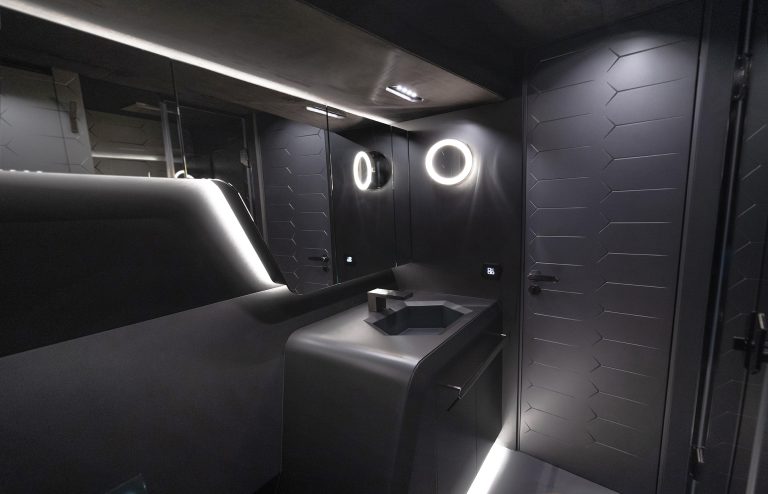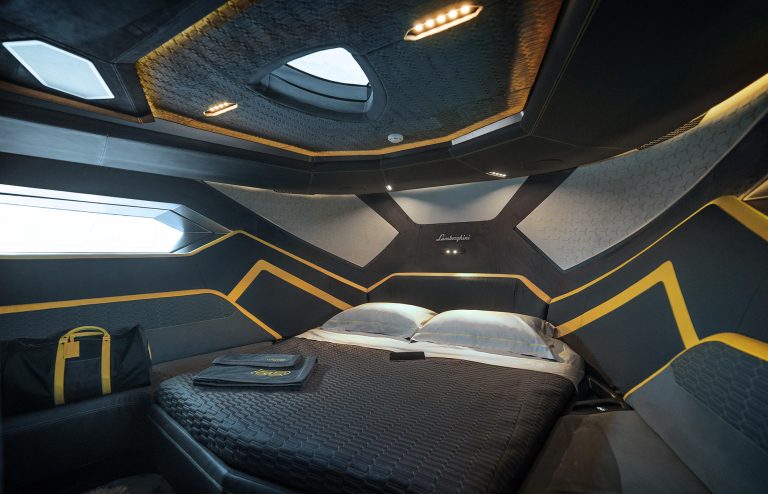 Onboard, the boat has two staterooms, including a comfortable forepeak master, that are adjoined by a shared dayhead. Finely stitched leathers and suedes are the order of the day, as one might expect of a boat made by an Italian supercar producer. The 63 can be thought of as a dayboat on steroids. Overnights are certainly possibly, but also probably unlikely.
This is a boat almost expressly built to roar up to a sandbar off Miami Beach and leave every other boater in the vicinity feeling like maybe they need to up their game. The yacht world has always been one flush with big egos. And now with the Tecnomar for Lamborghini 63 on the scene, some of those egos are about to get hurt.