Tom Brady's New $6 Million Wajer 77
You remember the scene? Superstar quarterback Tom Brady famously tossing the Lombardi trophy from boat to boat during last year's Tampa post-Superbowl floating parade of incredible yachts.
While the cameras were focused on the legendary, slightly-tipsy Buccaneer, it was hard to miss the sleek, silvery-blue 53-foot launch that Brady was using as his Lombardi trophy launchpad.
This was Brady's then newly-acquired $2 million Wajer 55 S center console from the young Dutch builder, Wajer. Pronounced "Vyer", and founded by Dorus Wajer back in 1992, the yard has steadily grown to become one of the favored boutique brands for Europe's "le jet set".
These days, it's hard to stand on Quai de l'Elpi in St. Tropez's old port, or Port Hercule in Monaco, and not see a stunning Wajer 55, or its smaller Wajer 38 sibling, gliding by, filled with sun-kissed party people.
But when you're an NFL legend, a seven-time Superbowl champ and, according to Forbes, made $76 million in 2021, you are entitled to live a little large. So, last summer when Wajer unveiled its brand-new flagship 77-footer – the $6 million Wajer 77 – Brady immediately signed on the dotted line.
Great choice. Not only is this new 77 longer and wider than the 55, but it's designed for more serious offshore cruising. Powered by triple 1,000hp Volvo Penta turbo diesels hooked up to IPS pod drives, its top speed is over 40 knots, yet it'll run over 400 nautical miles on a tank at its 30-knot cruise speed.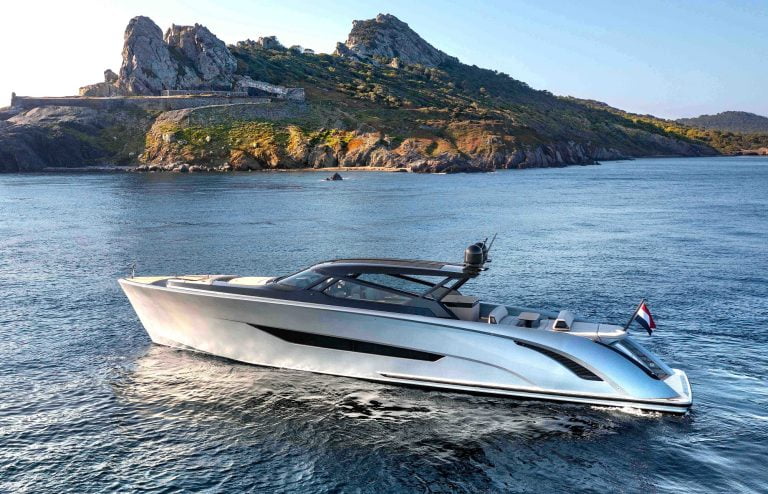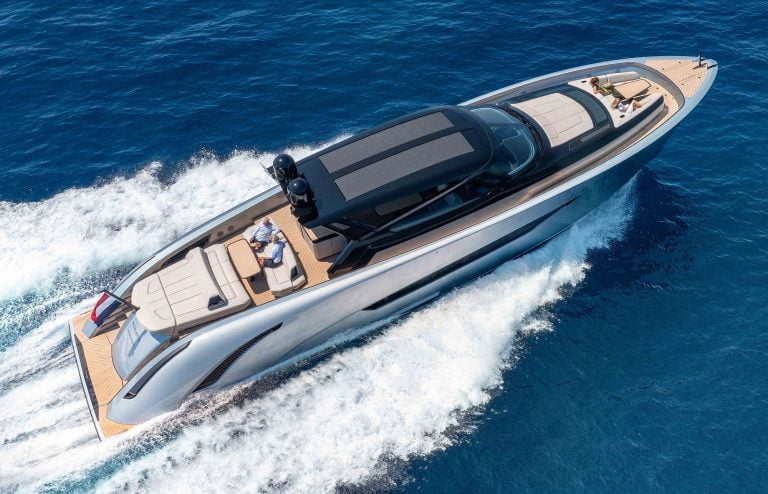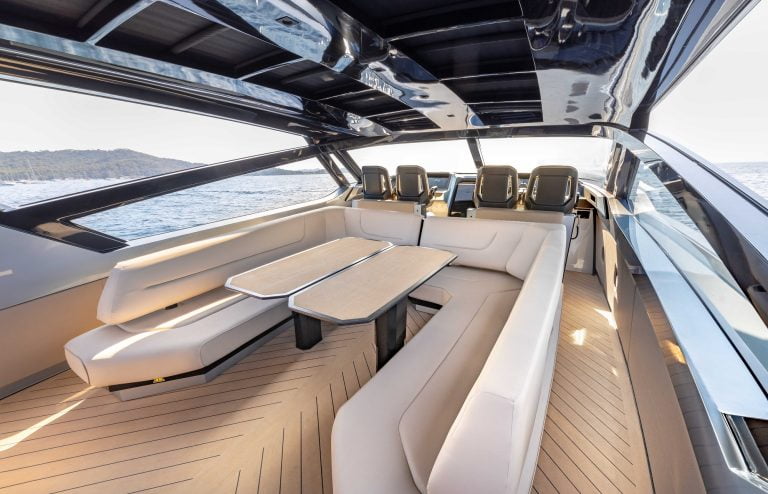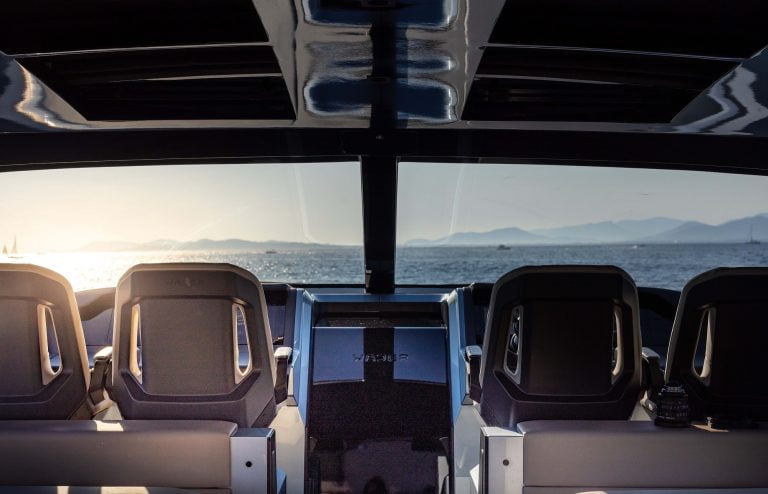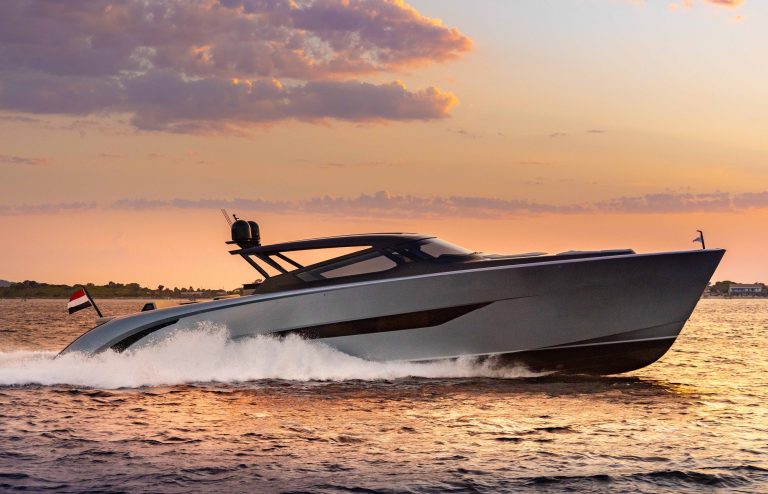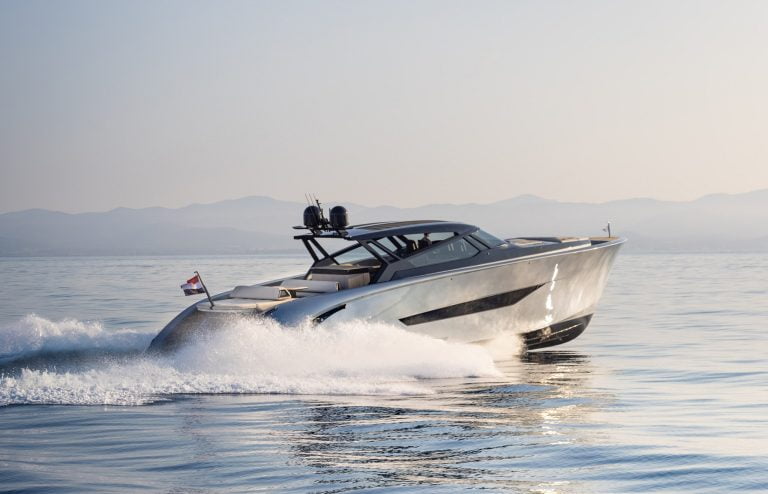 And it just looks spectacular, with that razor-sharp, wave-cleaving bow, dramatic, swept-down, curvy stern, massive wrap-around windshield and acres of space for sun-worshipping.
The design of this super-luxe open day-boat is from the drawing board of the Dutch masters at Sinot Yacht Design. They also drew the jaw-dropping lines of Musashi, Oracle CEO Larry Ellison's glassy 288-foot superyacht.
But it's the team at Wajer who have given the 77 a host of very cool features that really set it apart – like the under-deck water cooling system that stops bare feet from being toasted in hot sun. That, and the auto-scope-calibrating anchor that calculates how much chain is needed at a specific depth.
And, how cool a party-piece is the Wajer fender system that can deploy, inflate, deflate and re-stow fenders at the touch of a button.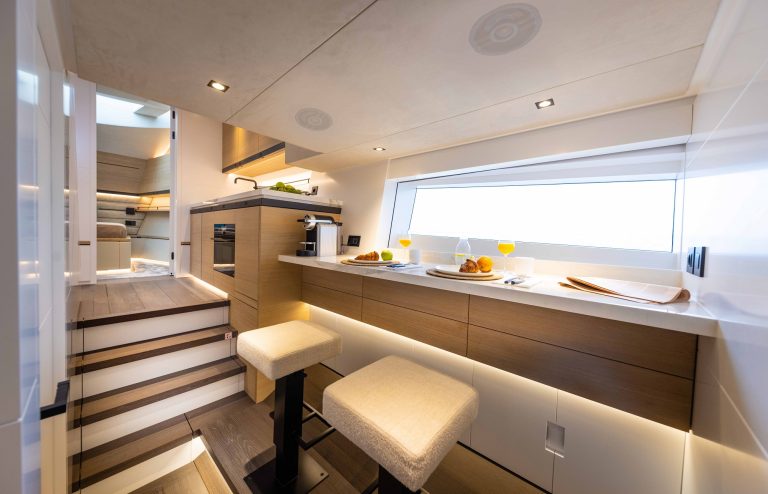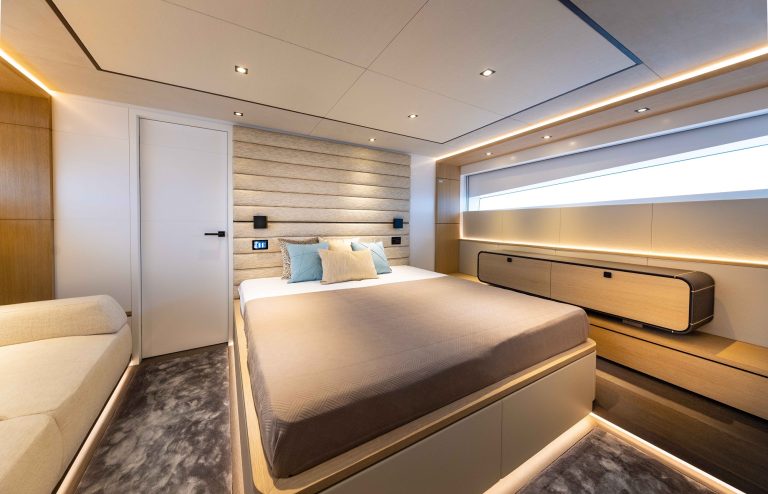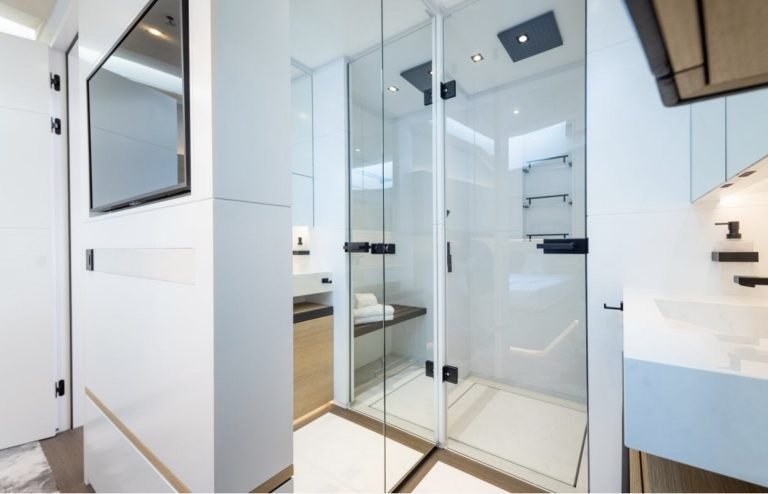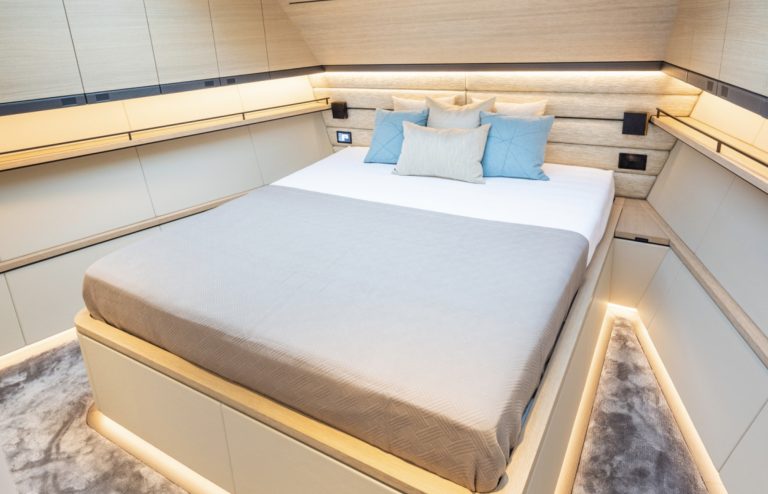 For the Brady bunch, there'll be no shortage of space below decks for those post-season weekend trips to the Bahamas. The 77 offers accommodation for a total of nine, with a full-width master suite mid-ship, a junior suite in the bow and a port-side guest cabin. There's also a crew cabin that sleeps two. And a key consideration for the six-foot-four Brady: each of the cabins offers headroom between seven feet and seven feet 9 inches.
During the unveiling of the 77 last May, Brady actually made an appearance, by video, at the event, explaining his reason for ordering the new Wajer flagship.
"The 55 S is an amazing boat, and it's been amazing for our family. I think the 77 will be a little bit more suited to what we need, which is a few more day trips and weekend trips. We spend a lot of time in the Bahamas. I want to give my family some great weekend trip memories," said the #12.
Despite some media reports that Brady would be the first in line for a new 77, it seems he's still waiting. Wajer confirmed to EQ. that "Viva a Vida," as it's going to be named, has yet to be delivered; though the company declined to give us a date.
Already the yacht is proving to be a huge hit with lovers of super-fast day boats. So far, more than 20 have been sold.