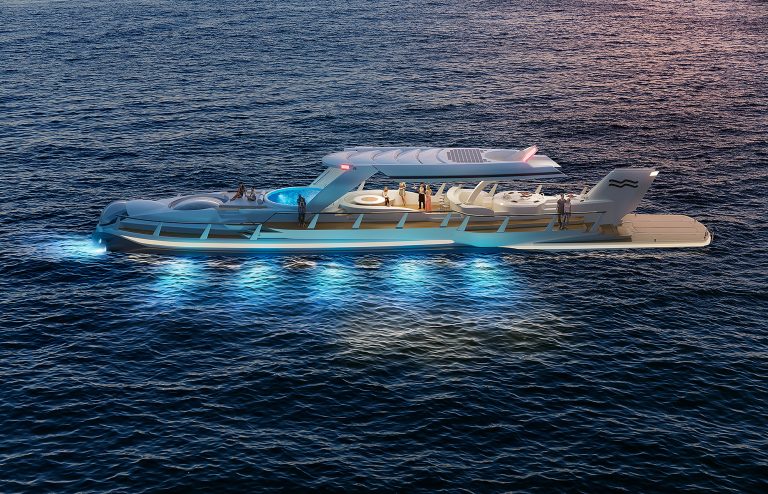 A Yacht That Sinks (On Purpose)
U-Boat Worx unveils 123′ submarine yacht unlike anything else 
The Monaco Yacht Show is most always notable for the glitz and glam that is floating on top of the water of Port Hercules. But this year, something a bit different took center stage. And it did so from beneath the water's surface.  
Dutch builder of personal submersibles U-Boat Worx revealed designs for what will be the world's very first underwater mega yacht. This private submersible follows U-Boat Worx's predecessor models, including their NEMO submarine. The new 123-foot Nautilus is capable of acting in a normal mega-yacht capacity, but it has quite a trick up its sleeve. Namely, it can go into submarine mode, and slip below the waves and operate independently for up to four days at a time (though importantly, it can only be mobile underwater for six hours at a time).
Once a buyer is found for this design, and construction is complete, the vessel will be able to dive to 656-feet deep using its diesel-electric hybrid propulsion units. It also will be able to travel at speeds up to 9 knots while on top of the water and at 4 knots when submerged.
"People that have decided to buy a yacht will now have to consider if their vessel of choice can also dive down to 200 meters," U-Boat Worx chairman and founder Bert Houtman said in a statement.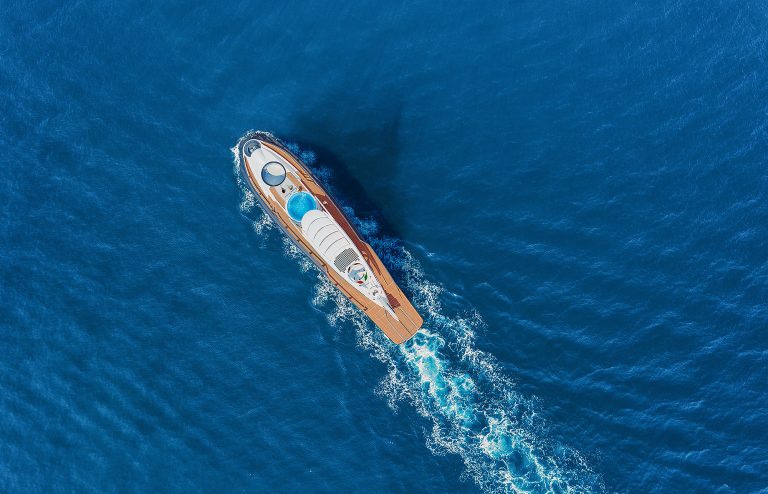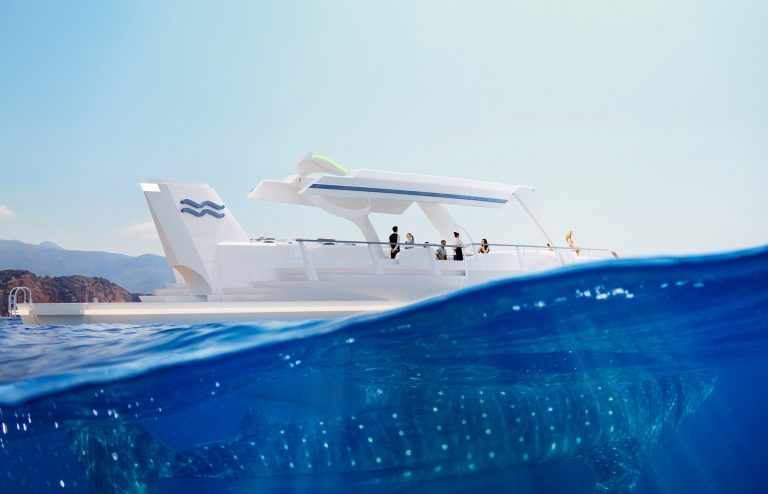 As an added bonus, because there are no waves underwater, the Nautilus will be able to give stormy weather the end around, and should also be a boon for those prone to seasickness, as roll will be considerably dampened.
Details on the sub's interior are still up in the air, with available options aplenty. A combined lounge and galley area will comprise 538 square feet, while a full galley, master stateroom, four additional guest cabins, and crew's quarters rounds out the interior. When the Nautilus emerges from the deep, guests will be able to use a sundeck with a pool, wetbar, and alfresco dining table. A specially designed, pressure-resistant tender called the Aronnax will come with the sub, and is envisioned as a way to ferry up to five guests to and from favorite diving spots.
U-Boat Worx said that the Nautilus can be built and delivered in about 30 months, and will have a base price of $24.5 million. For that price, you get not only some of the most anomalous and interesting views in the world—you also get a vessel that can come into any port from Monaco to Saint-Barth's, and steal the show from a 500-footer. For some, that could very well be a deal worth sinking your teeth into.