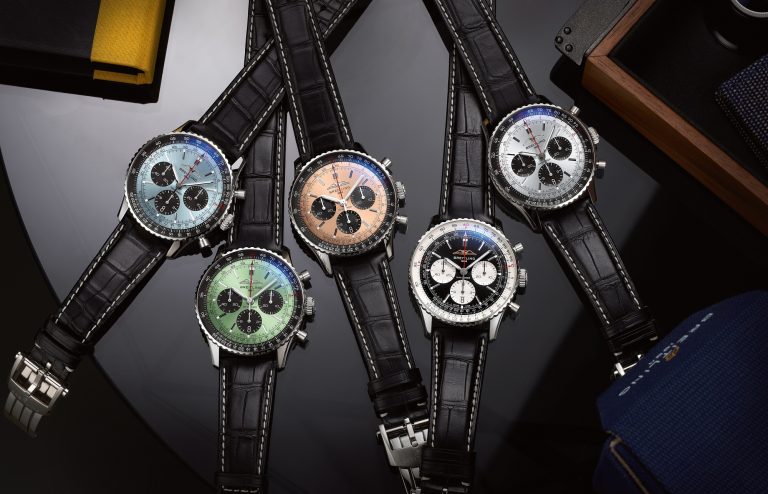 The Breitling Navitimer – A Birthday Party for the Ages
Written by Barbara Palumbo
As it pertains to birthdays, 70 is a pretty big number. Yet the big seven-zero, while being a milestone, is still ripe with so many possibilities. Benjamin Franklin was 70 when he helped draft the Declaration of Independence. And Copernicus was 70 when he published his then controversial theory that the Earth revolved around the Sun, and not the other way around. So, when it came time for the iconic Navitimer to celebrate its 70th birthday – and in turn release new novelties paying homage to the model – Breitling knew they wanted to make a memorable experience, and they certainly did just that…
…36,000 feet above Switzerland.
Sky's The Limit
Breitling retailers from around the globe along with members of the international press were invited to Zurich, Switzerland, but were not given many details about what was to come with regard to the new novelties being released. On the morning of the event, attendees were instructed to show up at the Swiss Airline counters at the Zurich airport and look for the signs marked, "Breitling." From there, roughly 600 guests were led to a private holding room where the brand provided lunch, champagne, and various cocktails while waiting for whatever surprise was to come next. That surprise came in the form of CEO Georges Kern walking down the center aisle and through the enormous crowd dressed head-to-toe in a branded captain's uniform and accompanied by a number of Breitling flight attendants. But that was only the first surprise.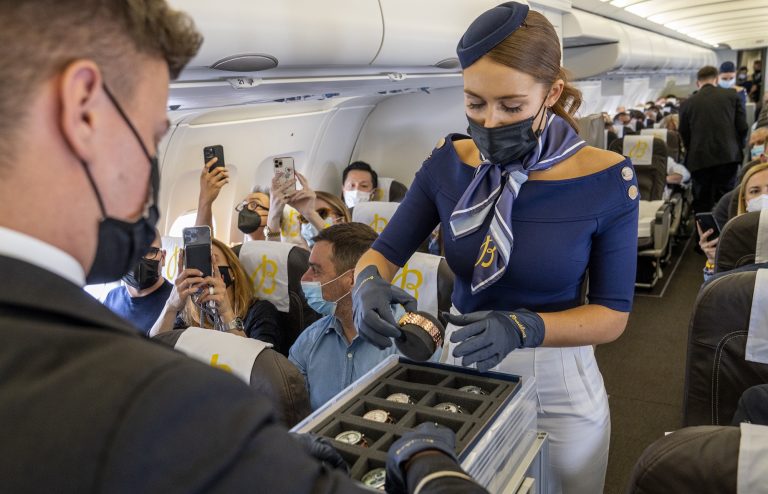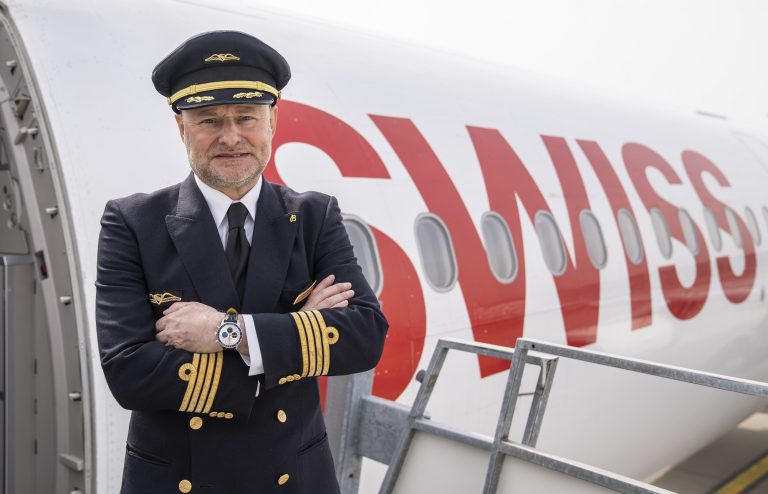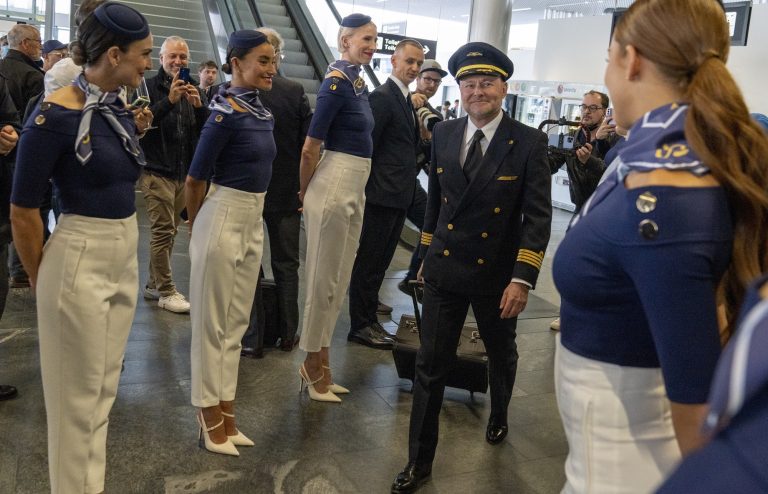 Once Mr. Kern addressed his audience, everyone was asked to board the three Swiss Airlines planes waiting on the tarmac. Kern, himself, stepped into the cockpit of one of the planes while guests found their seats, Breitling newspapers, and accompanying iPads. Each iPad was loaded with images and information on the new Navitimers that were about to be unveiled in the flesh once the planes hit cruising altitude.
A Legendary Tribute
As mock flight attendants wheeled carts of new Breitling Navitimers down the aisles (while real flight attendants looked on for safety reasons), photos were snapped, questions were asked, and watches exchanged hands over seats. Breitling introduced six new models of the stainless steel Navitimer B01 Chronograph 46, a 46mm diameter monster of a timepiece which contains the brand's in-house movement and has a power reserve of roughly 70 hours (fitting for the 70th anniversary). One version of the same model in 18K red gold was also released. All are available on either its accompanying metal bracelet or with a leather strap.
Five new models were introduced of the Stainless Steel Navitimer B01 Chronograph 43 (the 43-millimeter version) including versions with mint green, ice blue, and copper-colored dials. These versions are also available on either a stainless steel bracelet or leather strap with folding buckle. One 18K red gold version in the 43mm size was also on hand at the launch.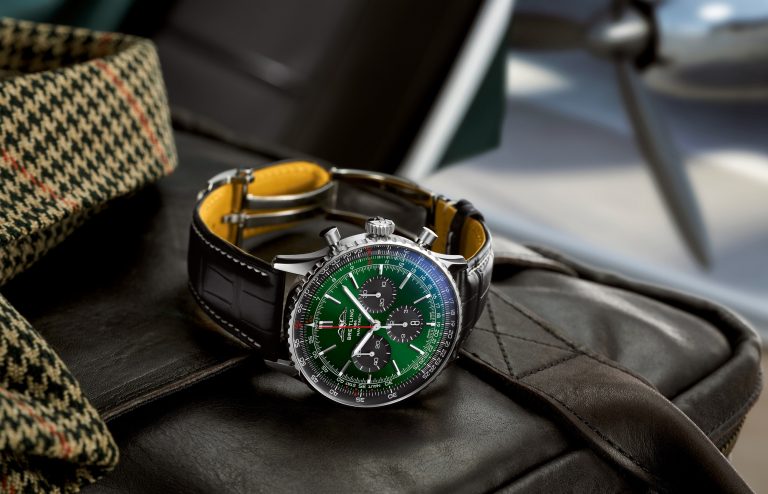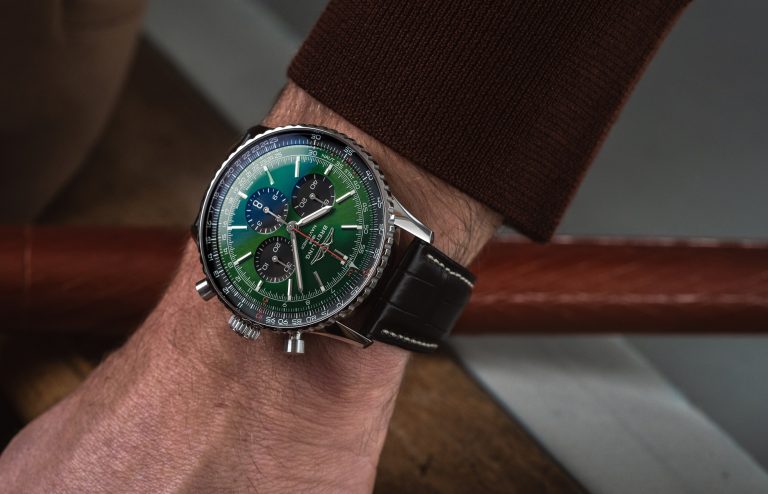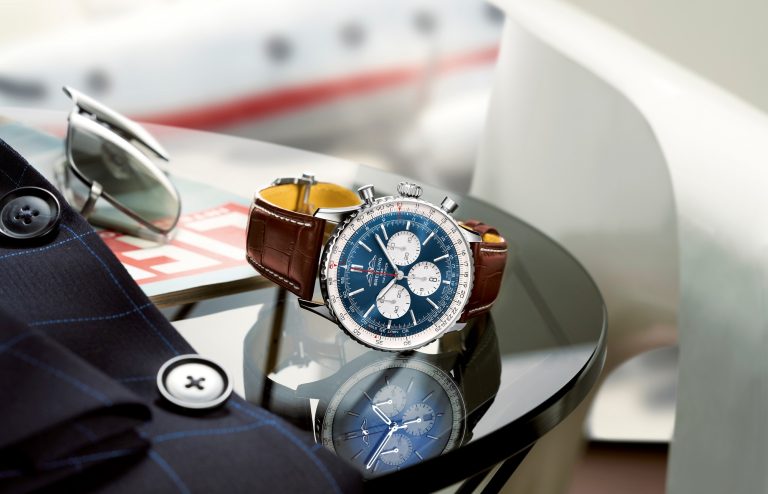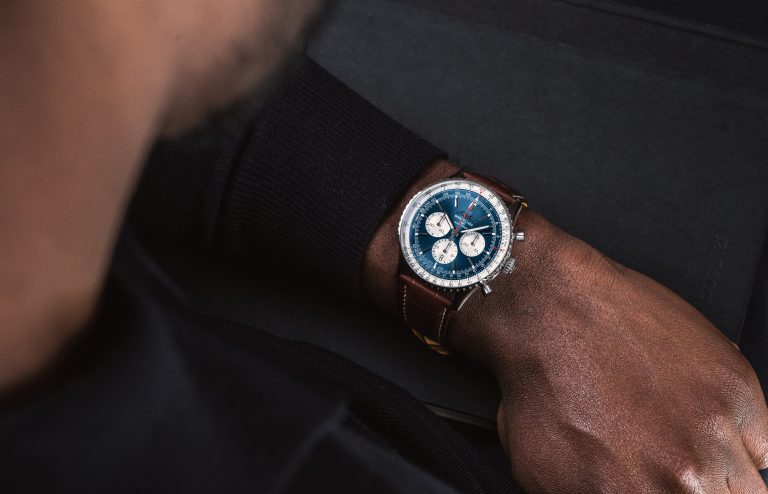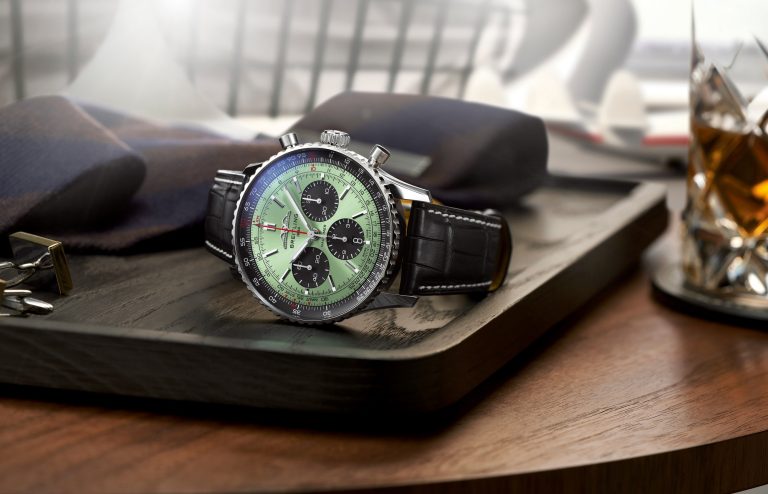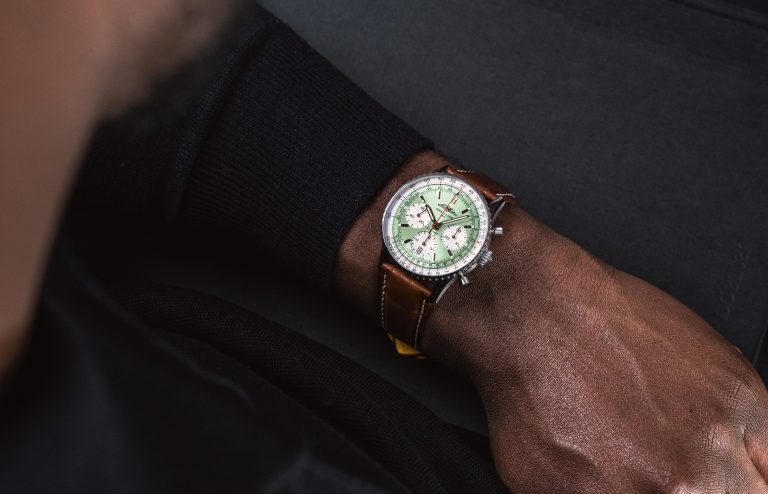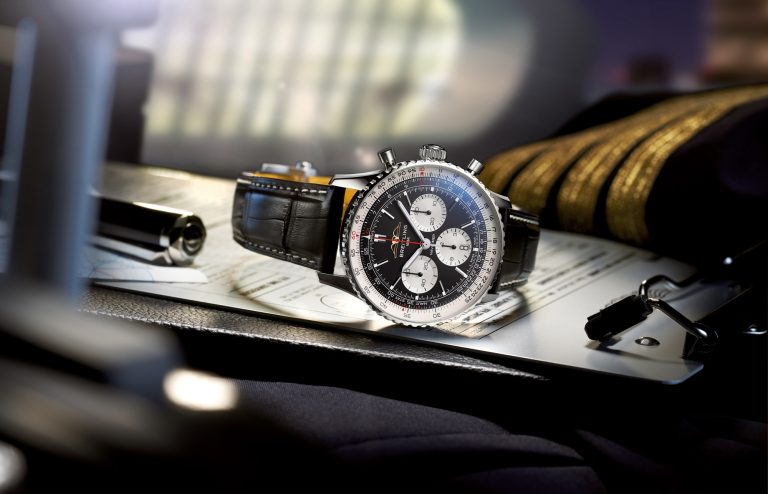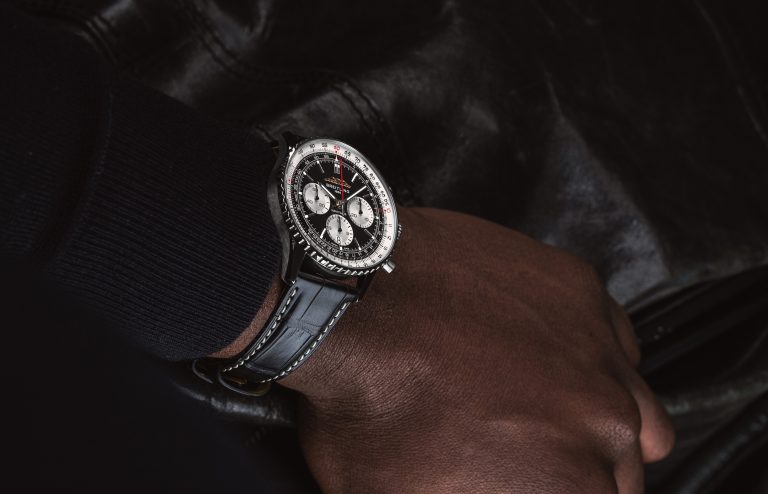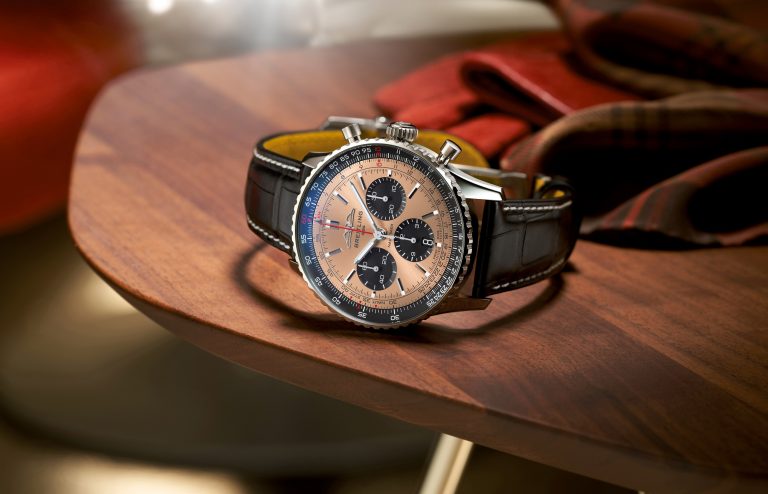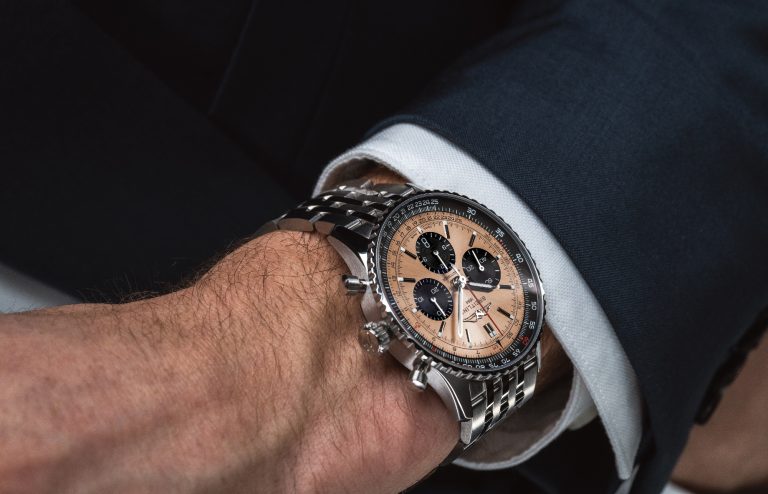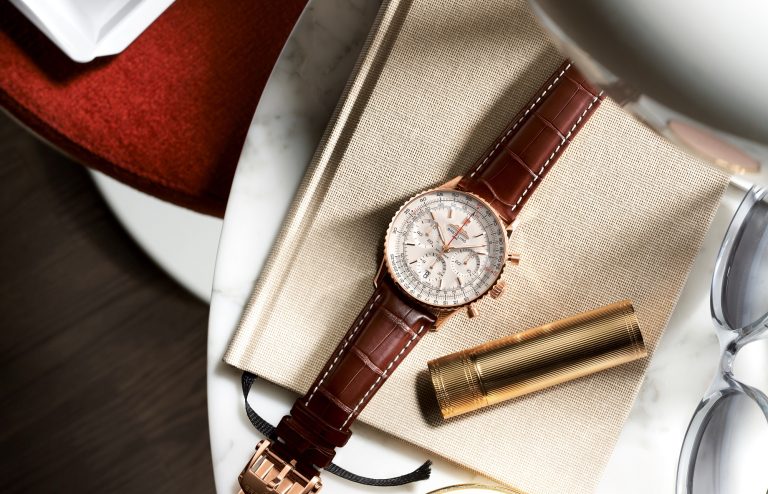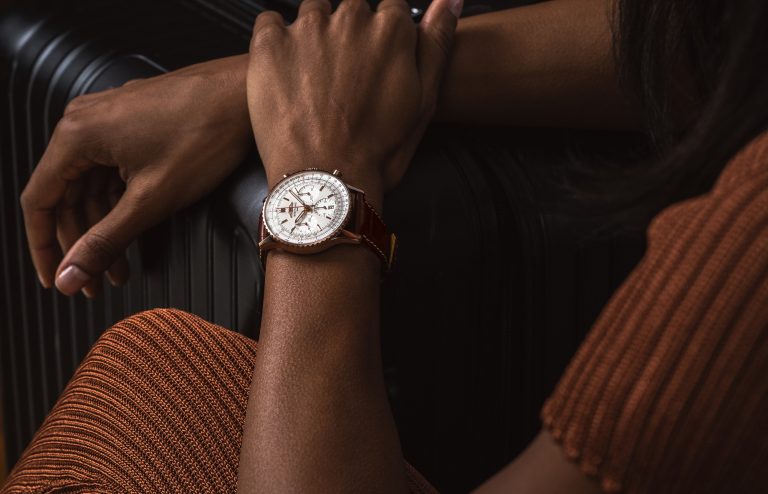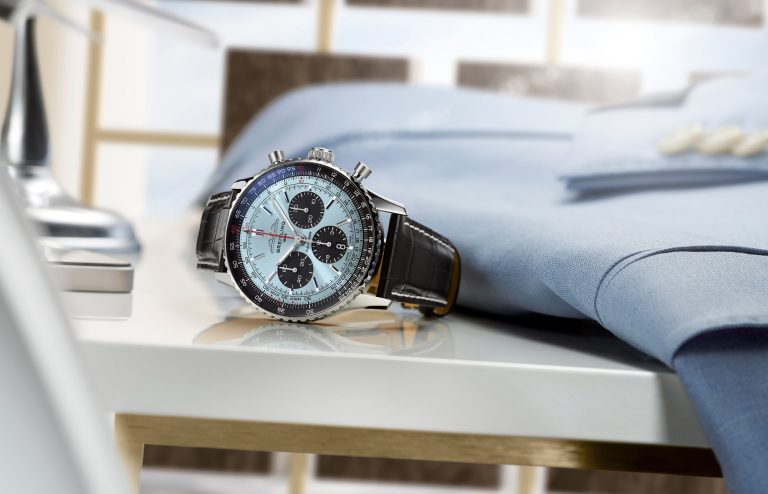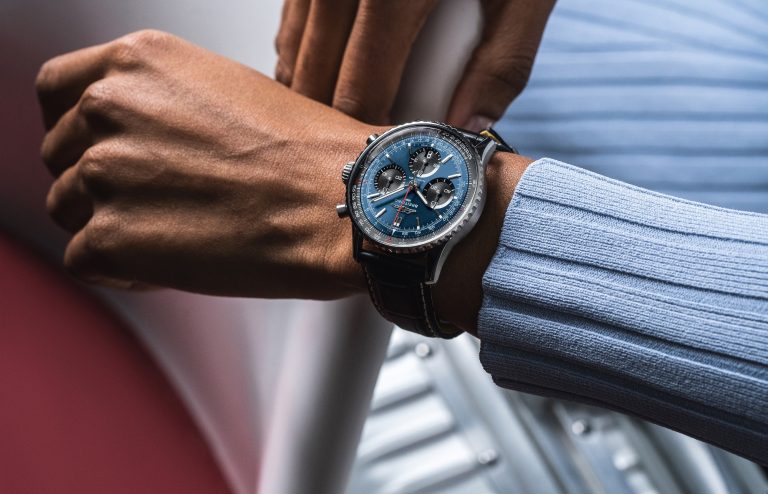 For 70 years, the Breitling Navitimer has been the quintessential pilot's watch – synonymous with flight and easily recognizable. And while these new versions have been updated ever-so-slightly stylistically, the brand knew better than to change what is so loved about the model to begin with. The reception to the new novelties was overwhelmingly positive and the brand, under the leadership of Kern, continues to make its mark through regular releases, worldwide boutique openings, and A-list brand ambassadors such as Brad Pitt and Charlize Theron.
It's Breitling's world right now. We're just along for the flight.