New York Watch Retailers Shifting to Luxury Lounge Experiences
A Timepiece Boutique Revolution
When Audemars Piguet opens its second New York outpost in the Meatpacking District this spring, it will not be your traditional luxury watch boutique.
Fans of the storied Swiss manufacturer of ultra-luxe timepieces know there is currently a by-appointment-only flagship outlet on Billionaire's Row, at 65 E. 57th Street. "What Meatpacking brings is a completely different retail experience altogether," says Ginny Wright, Chief Executive of the Americas for Audemars Piguet. "It's about having an immersive experience about what the brand stands for."
AP House New York, which will occupy the upper level of a two-floor building at 56-58 Gansevoort Street, will be designed more like a five-star hotel lounge, with a bar, terrace and gathering areas. "It doesn't look like a boutique at all," Wright says. "There's a bar, a place to sit, and we're here to get to know you and talk about watches." Hiring for the new location, she adds, includes hospitality and beverage experts.
Audemars Piguet is part of a wave of luxury watch openings in two select neighborhoods of Manhattan — and these spaces are promising a hipper, more immersive retail experience than the traditional high-end boutiques. It has cemented New York City as a worldwide destination for shoppers of these coveted timepieces. It's also part of a larger change New York retailers are undergoing, due to the COVID-19 pandemic. "New York retailers are adjusting their business model for a post-pandemic world," says Daniel Hilpert, Managing Director and Founder of Equicap, a real estate investment banking intermediary specializing in financing commercial real estate. "The pandemic has accelerated trends, such as a focus on experiential luxury."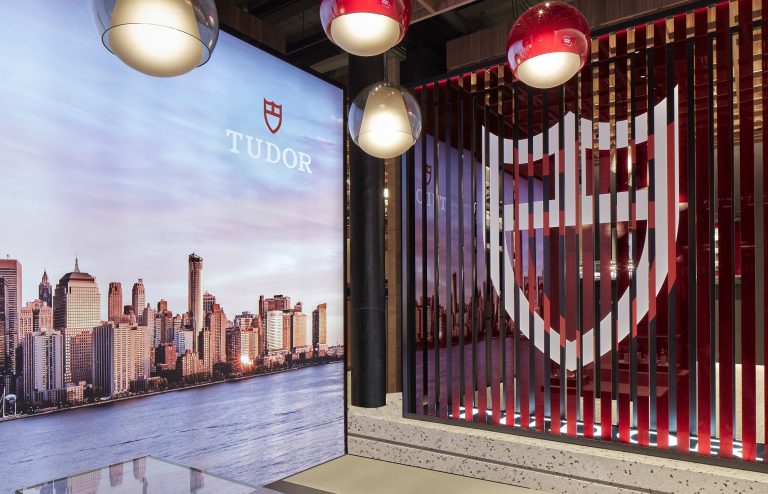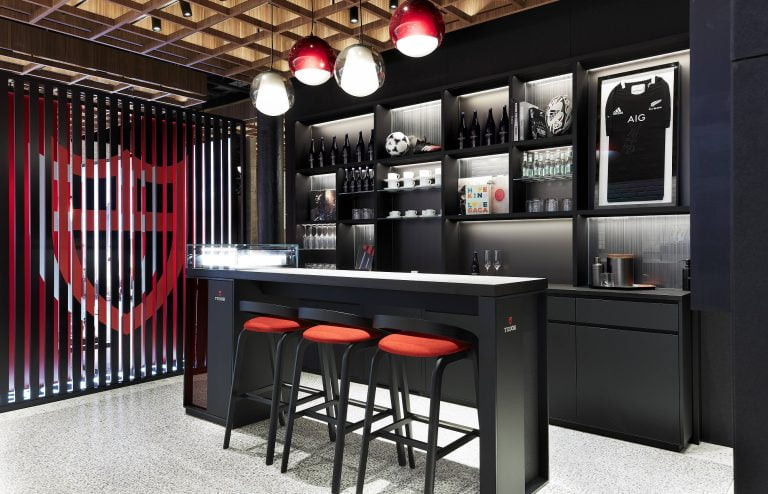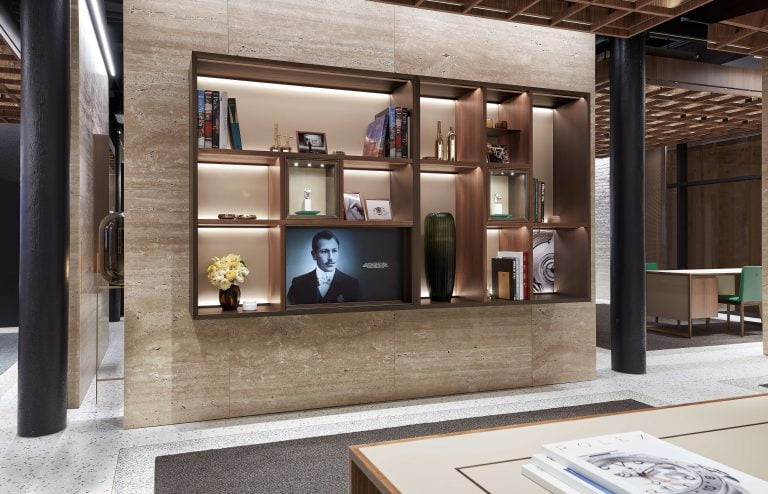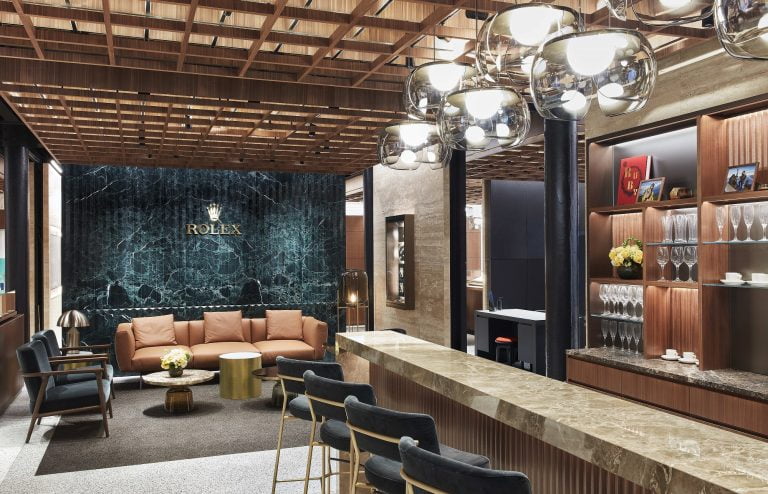 Last summer, leading luxury watch retailer Tourneau announced the opening of a new Rolex boutique, as well as the first ever Tudor boutique in the United States – both in the Meatpacking District. The 4,000-square-foot space is the "first of its kind in the United States," according to a press rep, as it will include both boutiques, each with its own entrance but connected within.
The design of the Rolex boutique will blend modernism and traditionalism with custom stucco details, inspired by the New York skyline, that incorporate watch components. Tudor's boutique is bolder, with its slogan 'Born to Dare' immediately visible on a neon sign that lights up the entryway. Nearby will be a custom fixture that features a unique wrist shot module for guests to take photos of a watch on their wrist.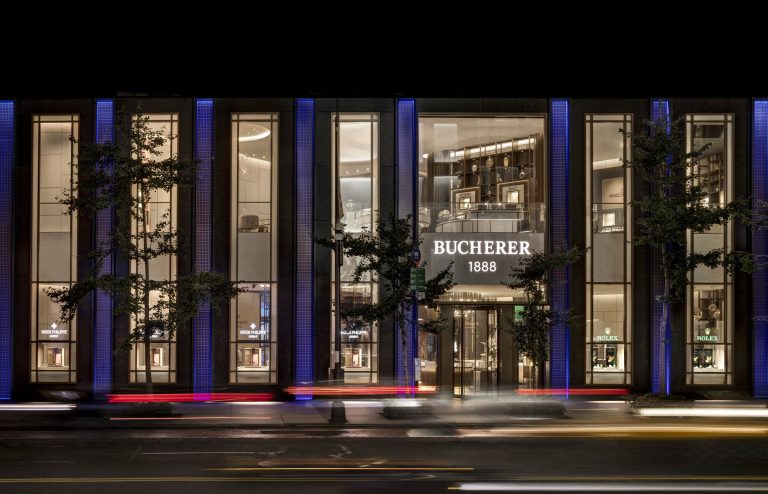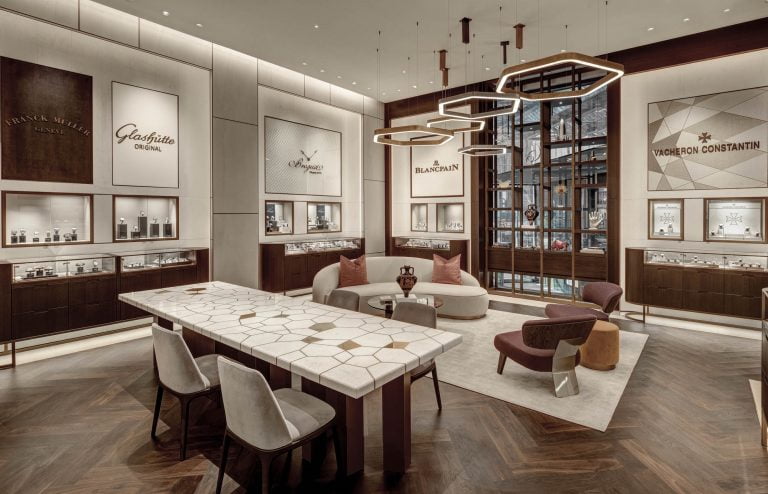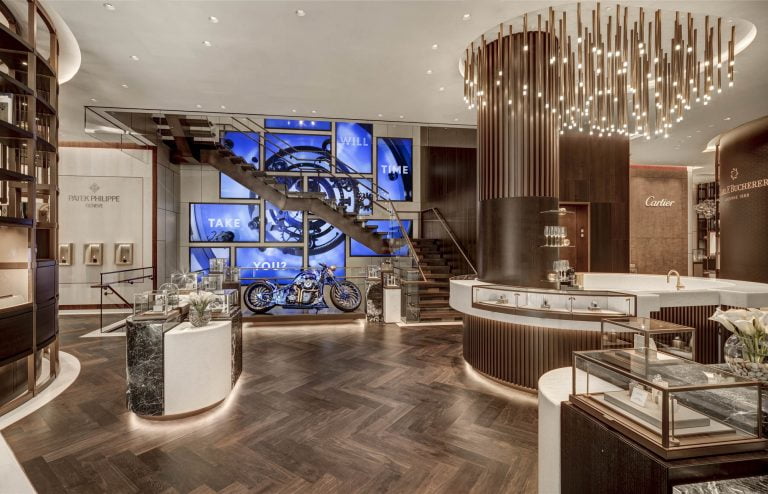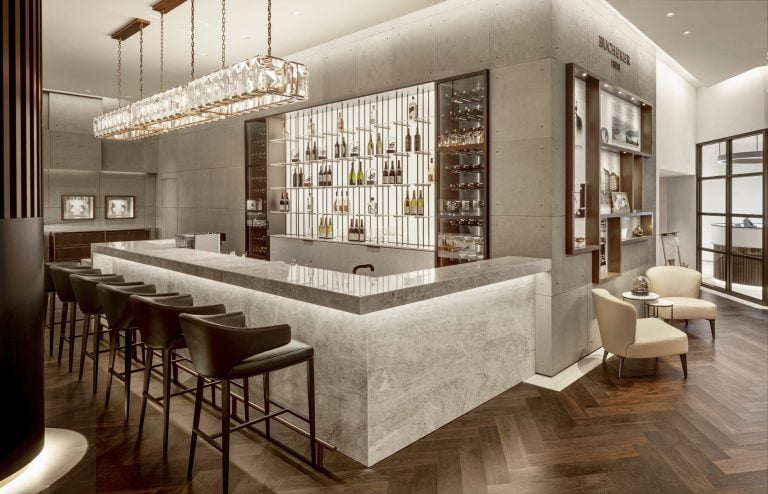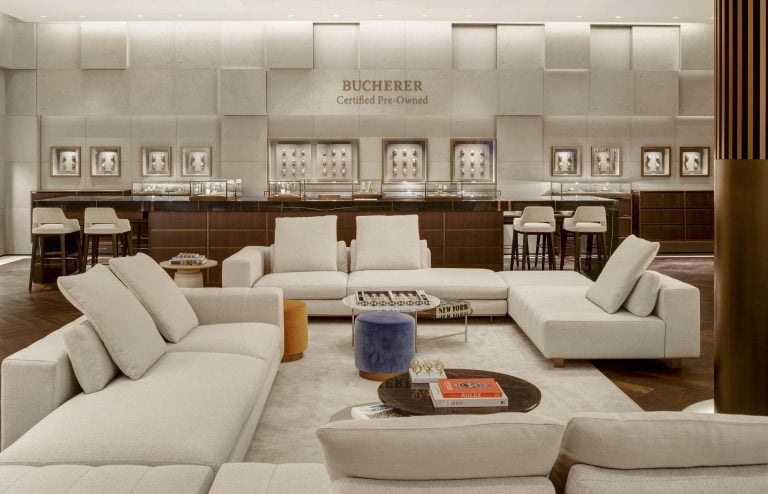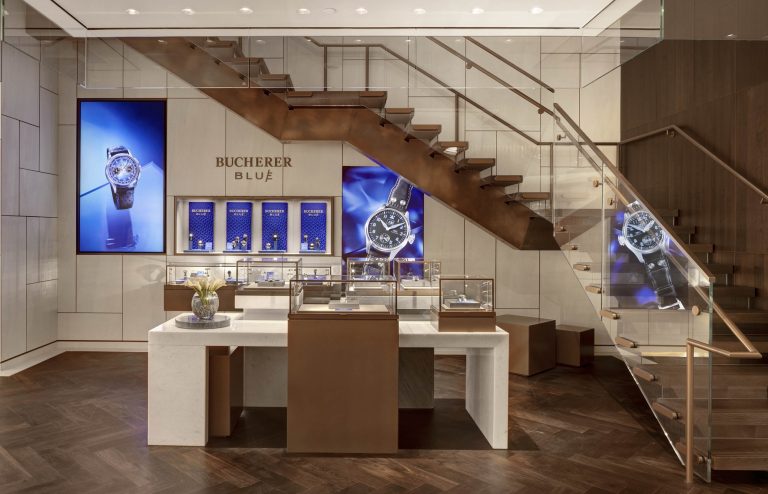 Then, there's the major revamp of the Tourneau TimeMachine flagship at 12 East 57th Street. After Swiss company Bucherer purchased American-born Tourneau in 2018, they went ahead and overhauled the space to create a more immersive retail experience. The goal: "To offer customers a distinctive, inviting and exciting environment that is nearly 100 percent unique."
Last fall, the nearly 19,000-square-foot space reopened with a lounge-like concept, where the glass counters were replaced with a 20-foot-long marble table, sitting areas and three bars. The wine selection is in partnership with Sotheby's. The flagship also hosts curated art exhibits, with gallery installations throughout the store.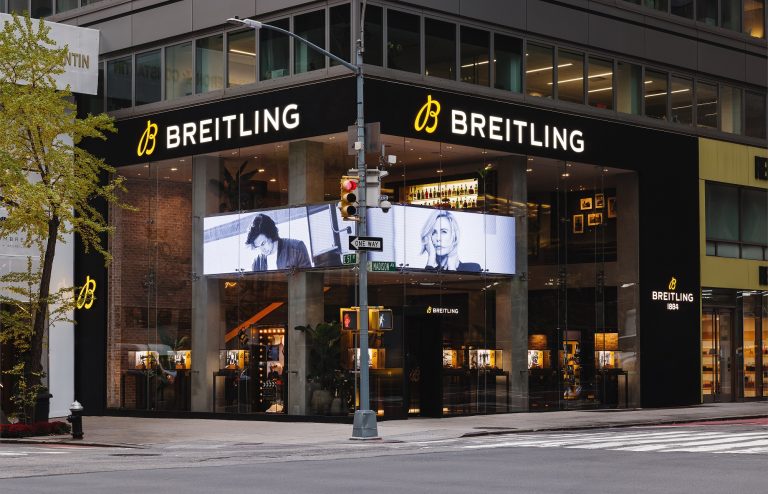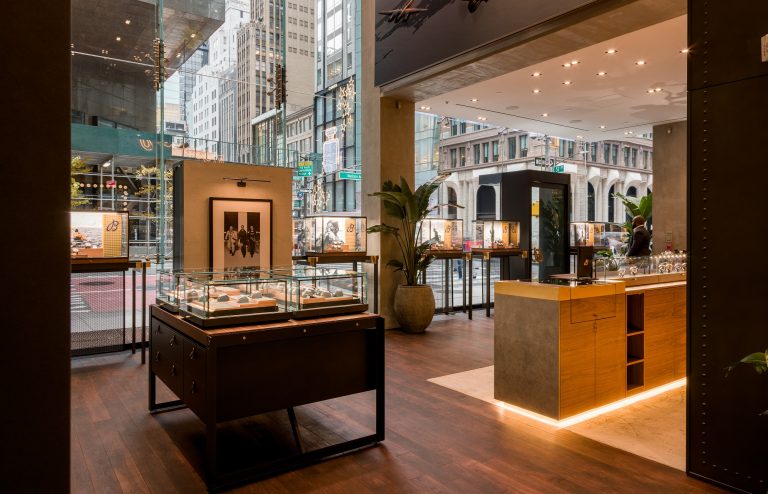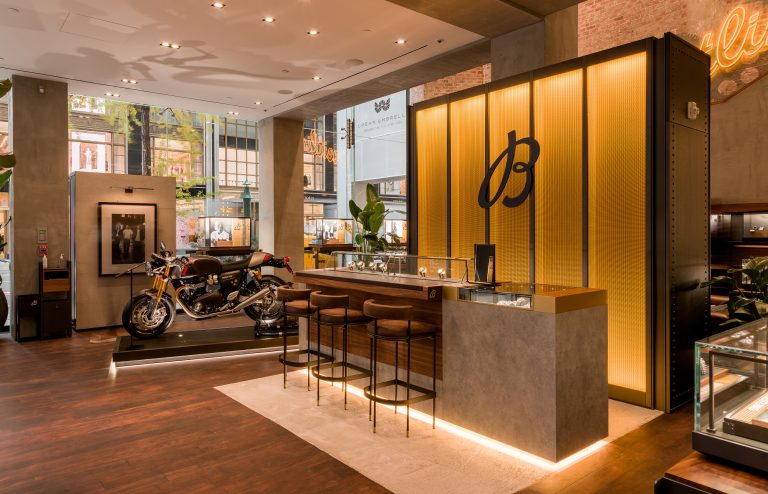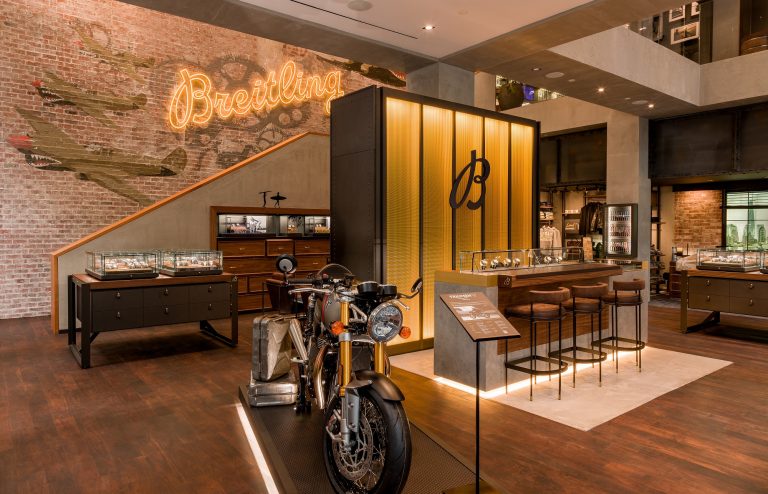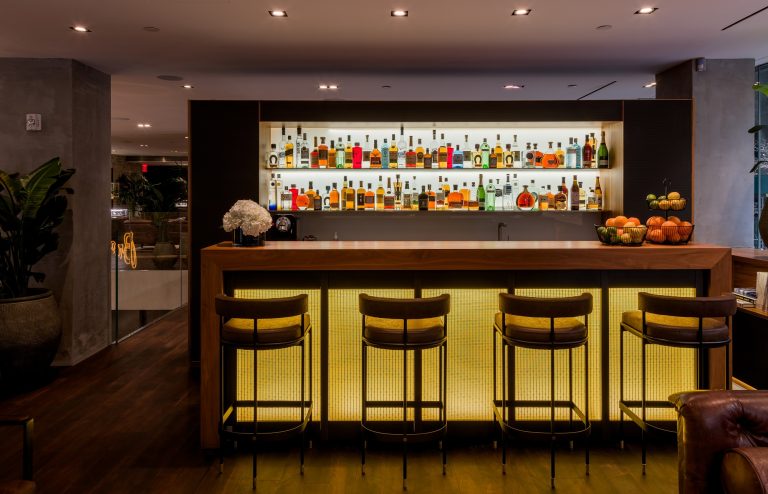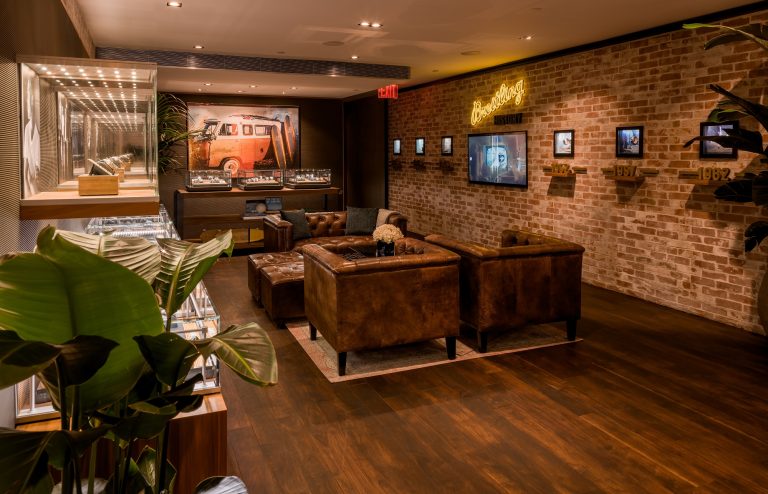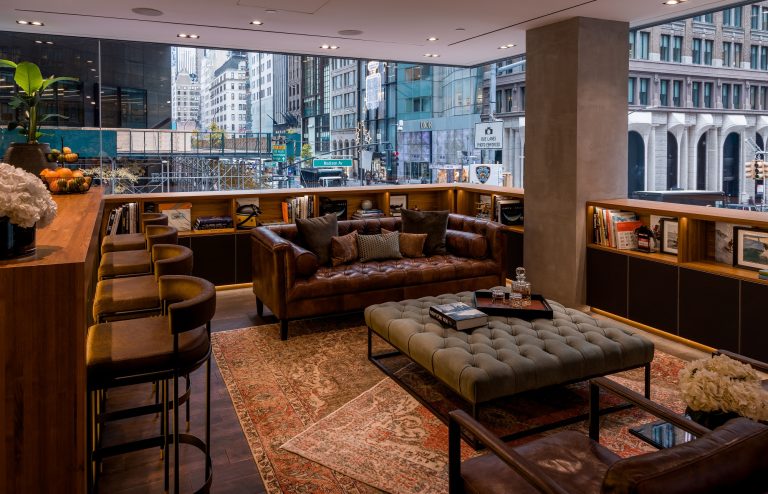 The Swiss watchmaker, Breitling, too, has joined the club. In November, Breitling celebrated the reopening of its Madison Avenue flagship boutique after a full redesign to the brand's industrial-loft concept. "The redesigned boutique offers a relaxing and inclusive environment to welcome our local clients, as well as new customers who enjoy watches with a tasteful yet approachable luxury style," says Thierry Prissert, the Breitling USA president. He adds that it's the "world's first outpost of Breitling Equipment, the brand's new travel and lifestyle accessories collection." This means that visitors can shop for their watches as well as branded goods created by Breitling, like leather jackets, travel bags and sunglasses. There's hang-out spaces, of course, in the form of watch bars and lounge areas.
The first Breitling boutique opened in Manhattan in 2010, among a more traditional, high-end retail environment with less luxury watch flagships. Today the city boasts two hubs — in Midtown Manhattan and the Meatpacking District — offering customers an experience above and beyond luxe watches. "Flagship stores on Madison Avenue and in the Meatpacking District need to rethink their approach to how to interact with their customers," Hilpert believes, given the demands and changes of the pandemic.
Despite the challenges of COVID-19, New York is expected to remain a destination for watch enthusiasts. "Outside of Switzerland," Prissert says, "I don't think there is another place in the world that allows one to experience so many premium watch brands and peruse their offerings as much as this part of Midtown Manhattan."