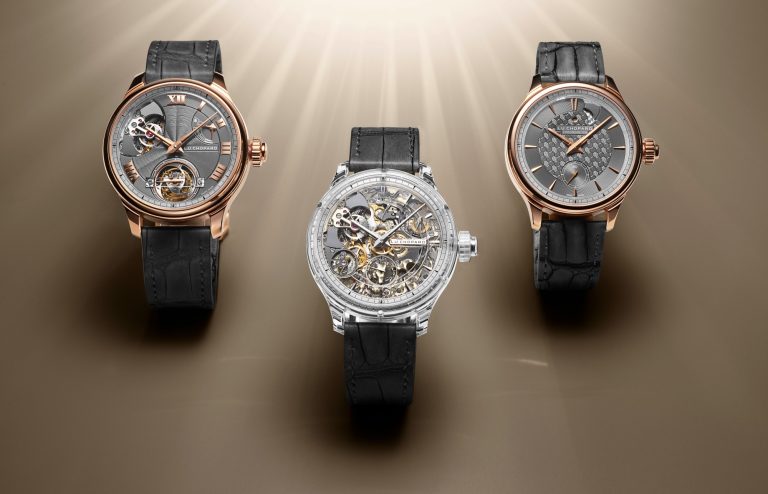 Chopard's Sound of Eternity Trilogy
A Watches & Wonders 2022 debut
Chopard's Sound of Eternity trilogy of timepieces was unveiled at Watches and Wonders Geneva 2022 and what a display it was. The trifecta of watches is comprised of the Full-Strike Tourbillion, the Full-Strike Sapphire, and the Strike One. This updated collection takes inspiration from the original Chopard Full Strike minute repeater, launched back in 2016, and celebrates the 25th anniversary of the L.U.C. collection.
The Sound of Eternity Trilogy has a nice ring to it – and I'm not just talking about the catchy collection's title. The watches' minute repeater was especially designed to toll with rich, prolonged, and crystal-clear acoustics. The president of Chopard, Karl-Friedrich Scheufele, enlisted and personally selected the musicians who designed the timepiece's full-bodied chime. Sibling musicians, Renaud and Gautier Capuçon, worked closely with Romain Boulandet at the Applied Acoustics lab in Geneva. The result? A watch that sounds just as enticing as it looks fit for any collection.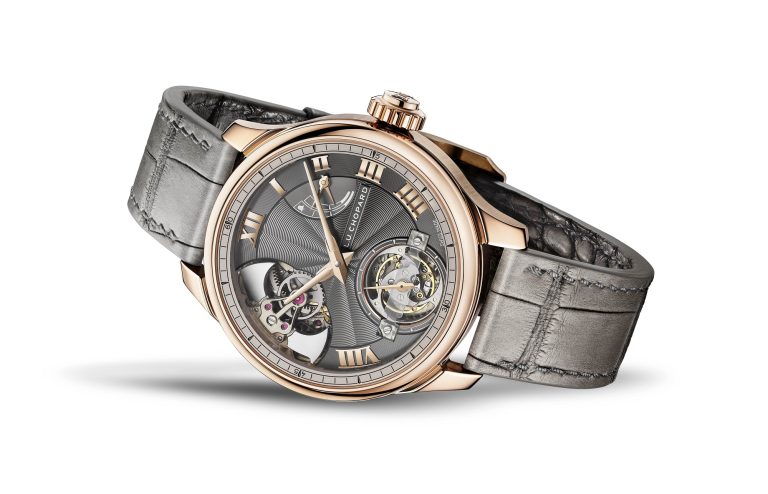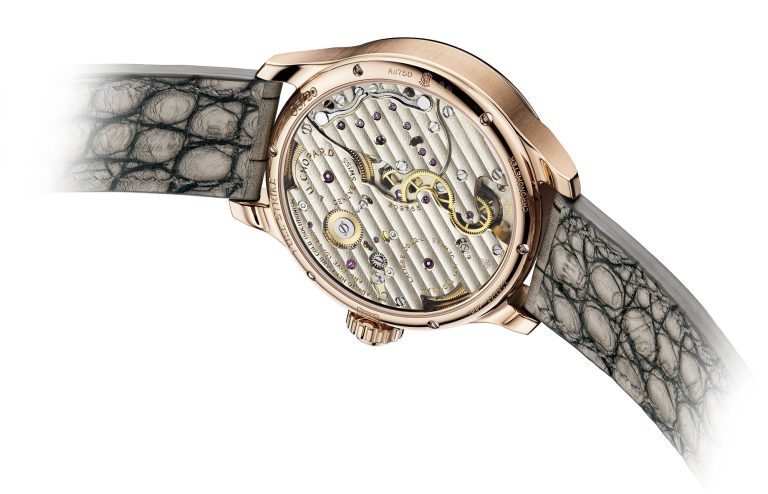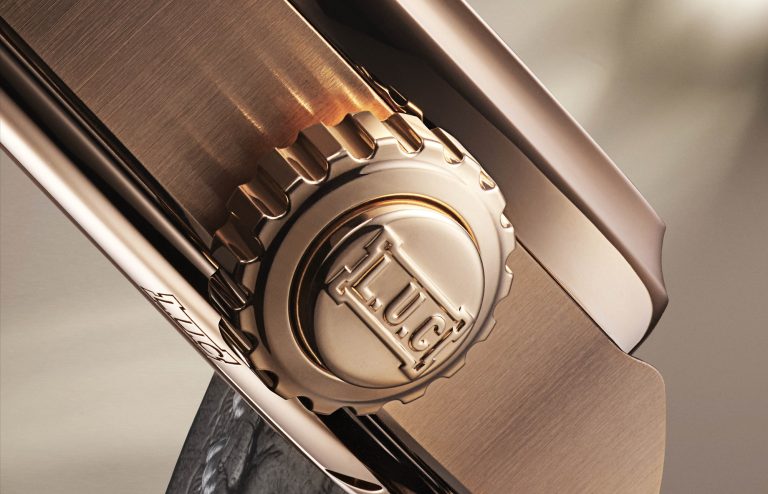 Full Strike Tourbillion
The new 42.5mm Chopard Full Strike adds a tourbillon with a sapphire bridge to the monobloc sapphire minute repeater inherent to the L.U.C Full Strike series. Furthermore, this model stands out from older editions as it is the first Full Strike to have an almost completely solid, 18k rose gold, guilloché-decorated dial. Chopard's contemporary model has also been updated with the new, chronometer-certified L.U.C 08.02-L movement. Rightfully so, the Full Strike Tourbillon is claiming its warranted position as Chopard's new flagship.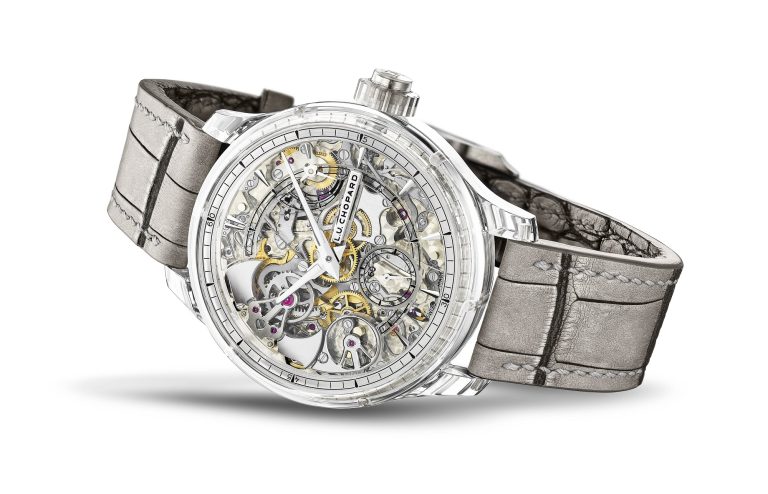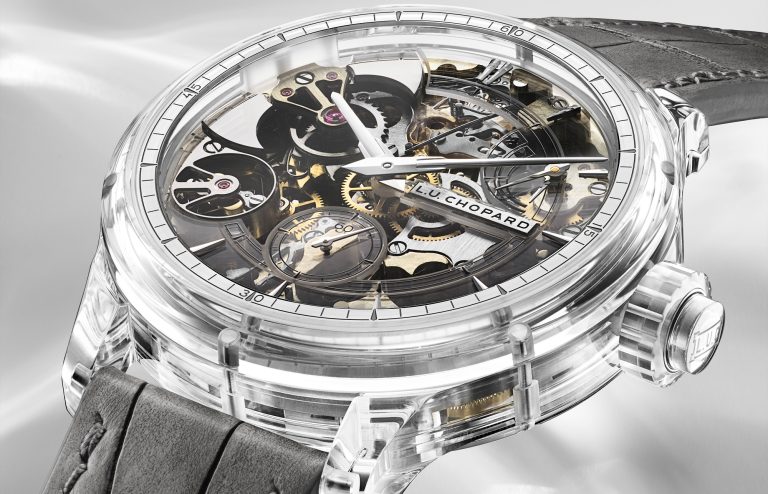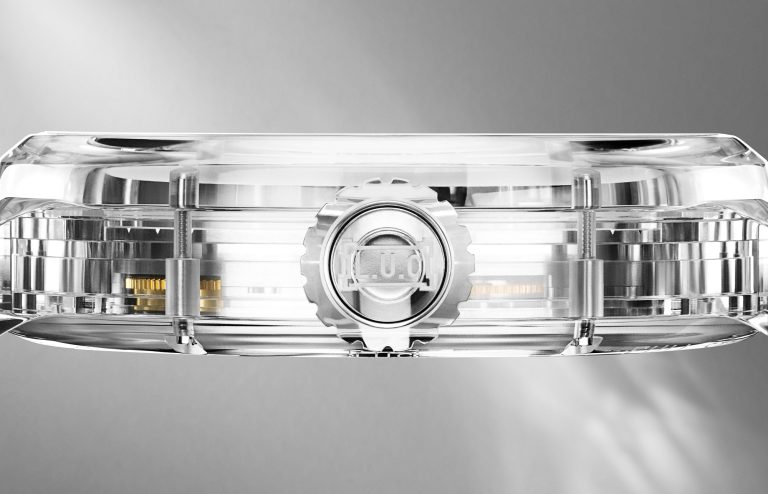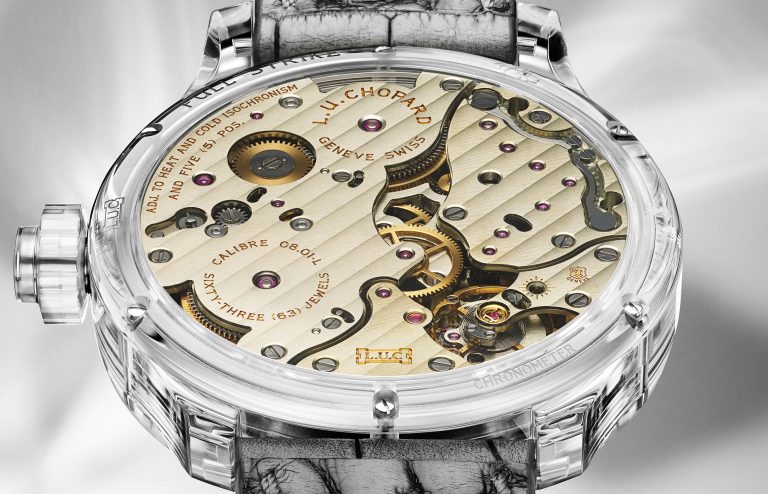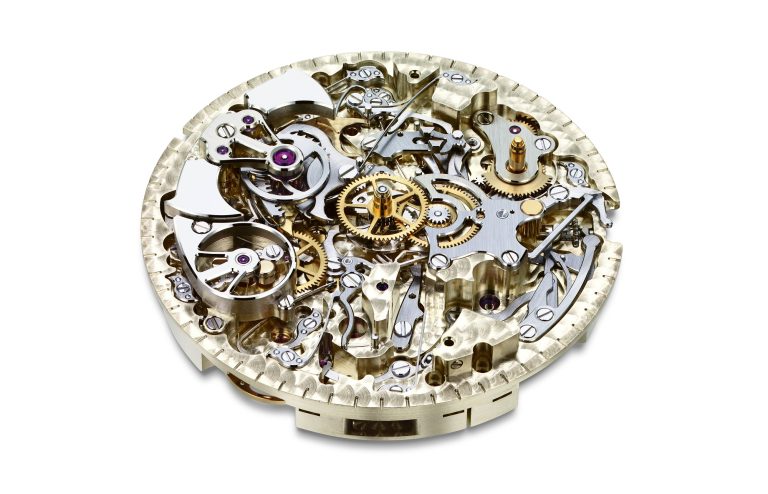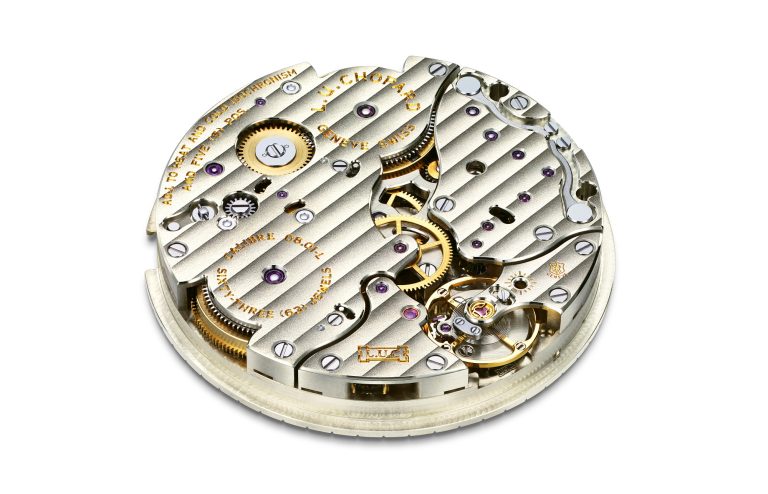 L.U.C. Full Strike Sapphire
The L.U.C. Full Strike Sapphire is some serious, sapphire arm candy. The most transparent Full Strike Model yet debuts an entirely see-through case, crown and open dial – offering 360-degree views of the watch's movement. Adding to the acclaim, the Full Strike Sapphire also stands as the first non-metallic timepiece bestowed with the prestigious Poinçon de Genève, certifying the watch's Swiss craftsmanship and excellent quality. Chopard has truly broke the glass ceiling with this dazzling minute repeater watch.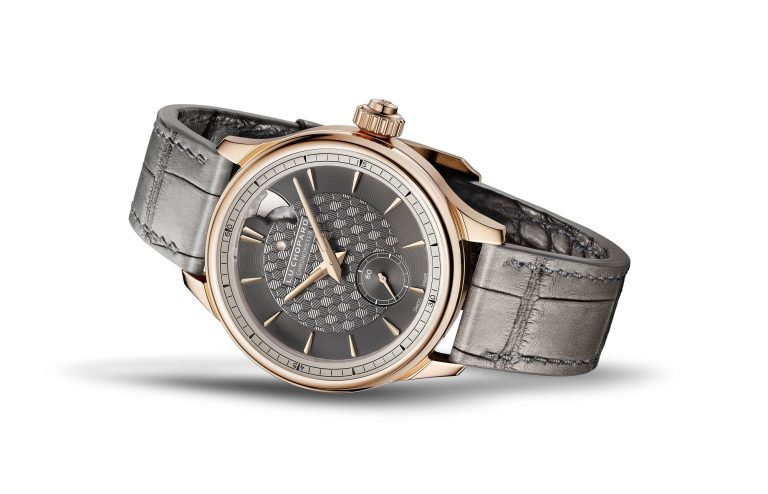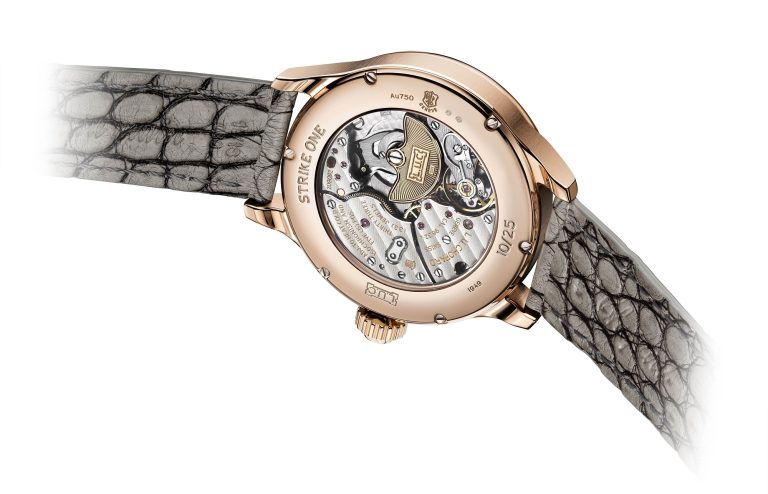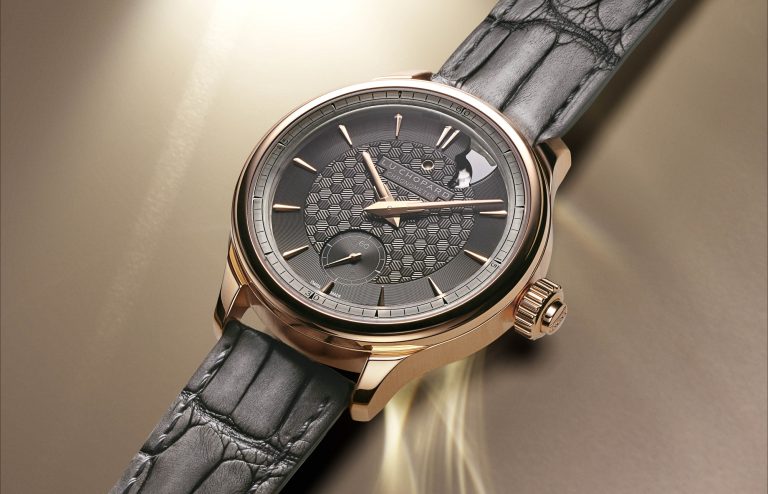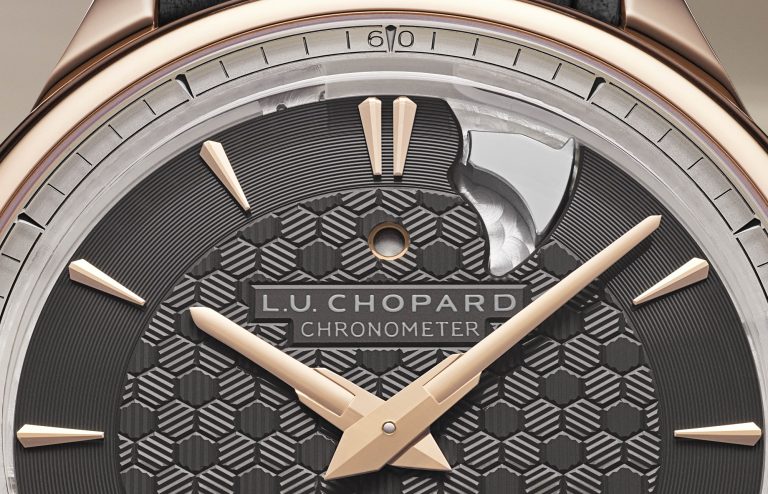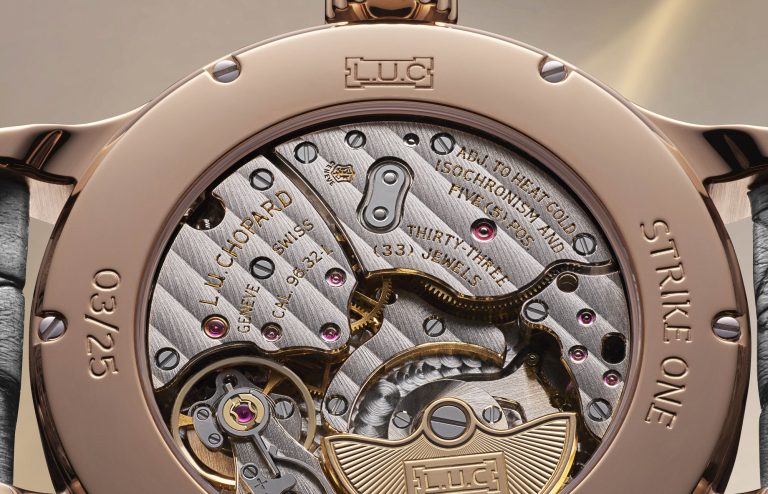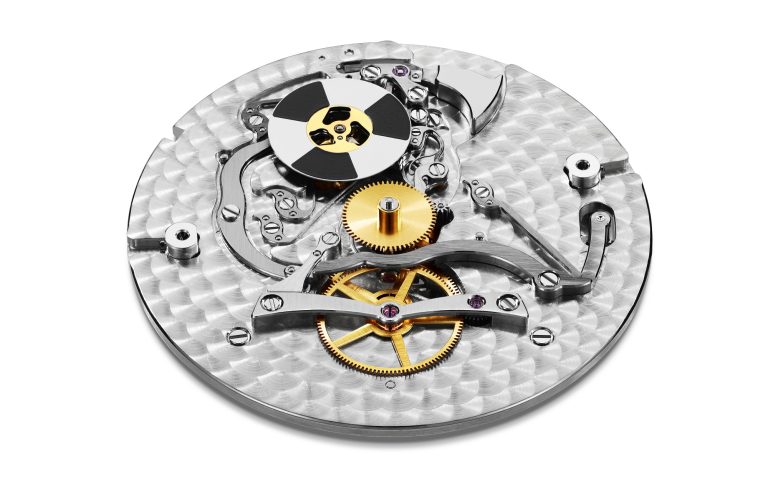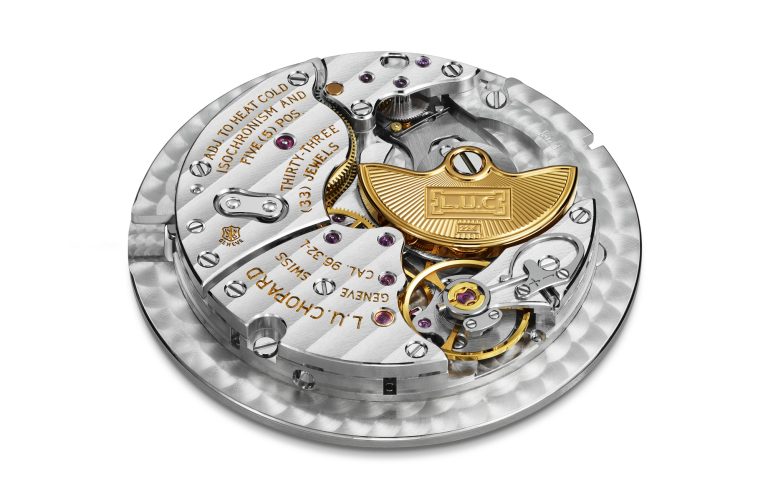 Strike One
As with Chopard's other Watches and Wonder releases, the Strike One is nearly identical in terms of materials and movements to that of the Full Strike. The elements that differentiate this watch from the other models is its simple hour-striker (a monoblock sapphire gong chimes a single note every hour) and slightly smaller body, measuring 40mm x 9.86mm. The Strike One also features a crown-integrated pusher, allowing wearers to toggle between striking and silent modes.