H. Moser & Cie.'s Endeavour Small Seconds Total Eclipse 
A return to Vantablack® for a dark partnership of sorts
With the launch of LVMH Watch Week this past month and the many interesting novelties from LVMH brands like TAG Heuer, Zenith, Hublot, and Bulgari, it would be easy to forget the many interesting watches otherwise being introduced to the market. Fortunately, some watches are too interesting to ignore on good conscience. This week we look at one such timepiece, this time from Schaffhausen-based H. Moser & Cie., with their new Endeavour Small Seconds Total Eclipse.
We last heard from H. Moser at the end of last November, when Dubai Watch Week 2021 unveiled the Heritage Bronze "Since 1828," that watch being an almost "anti-Moser" for its traditional Pilot watch inspired design with a unique use of a Cyrillic logo. That unusual watch notably followed up the H. Moser Heritage Dual Time unveiled a few months earlier at Geneva Watch Days, which also featured the more traditional, vintage-inspired style.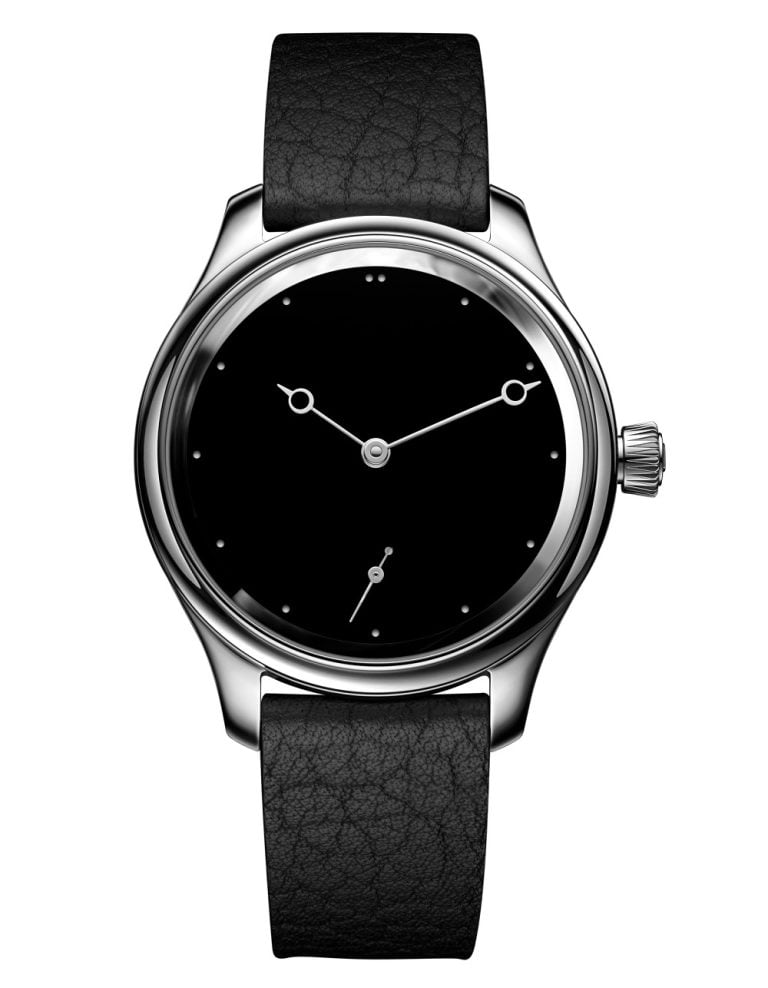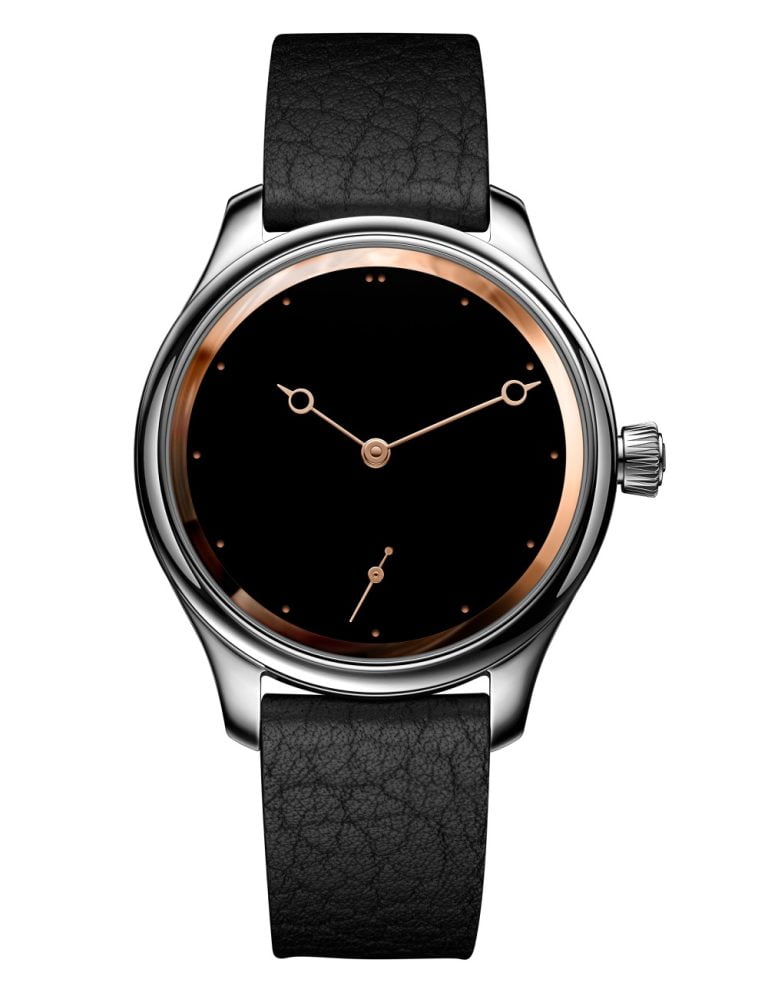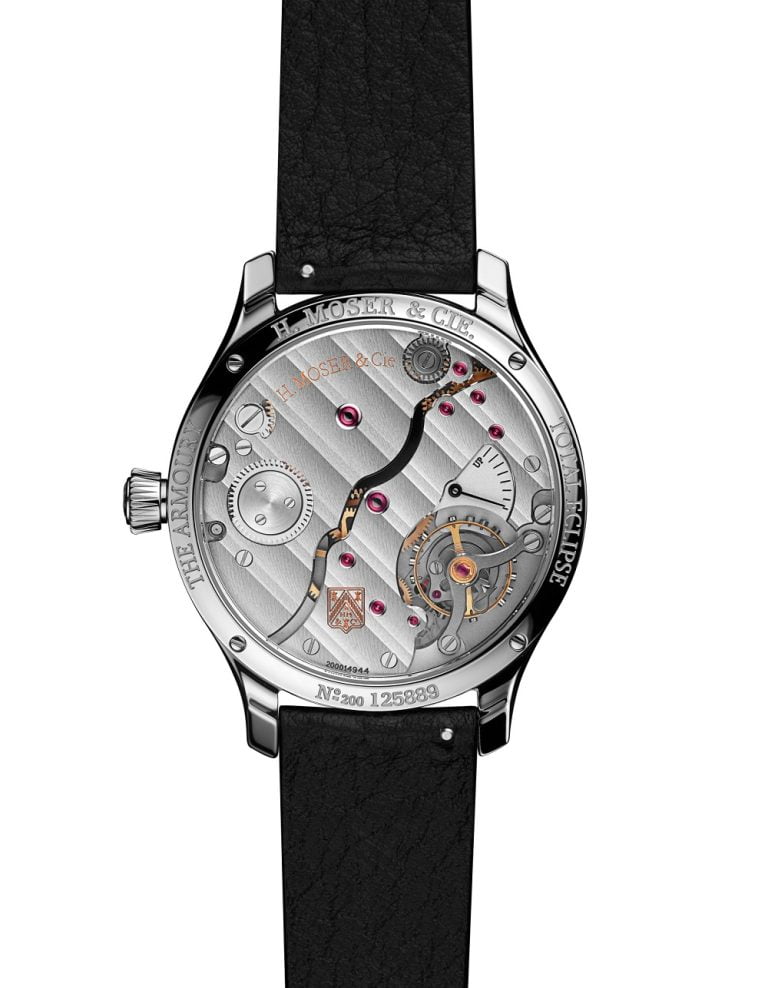 In the new Endeavour Small Seconds Total Eclipse, we find not a return to traditional watchmaking styles, but instead a return to traditional H. Moser. In this vein, the watch—which features a familiar 38mm steel Endeavour collection silhouette— is distinguished by two key features. The first is that the watch was designed in partnership with Hong Kong-based menswear brand The Armoury, with that brand's co-founder Mark Cho and his design partner Elliott Hammer using the Endeavour as a unique canvas for their creative thinking. In this regard, the new watch serves as the latest embodiment for H. Moser's keen ability for interesting design partnerships and fostering the creative freedom of others, which, in addition to its own renowned artistic individuality, is arguably its second-best known trait.
Secondly, the watch is furthermore notable as it marks H. Moser's latest use of Vantablack® in its watches. Vantablack® is the brand name for what is known as one of the darkest colors ever produced by humans, with it able to absorb 99.965% of visible light it's exposed to— a super black, if you will. Since 2018, H. Moser has made a yearly trend of unveiling a watch featuring the material on its dial, and in the Endeavour Small Seconds Total Eclipse we find its iteration for 2022.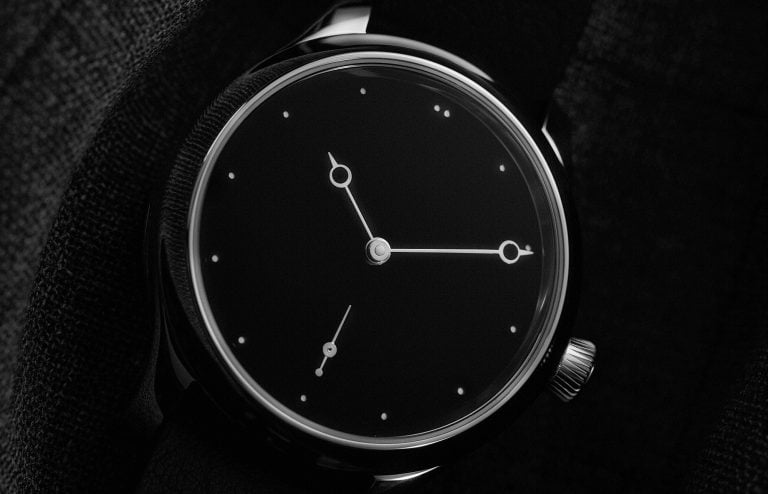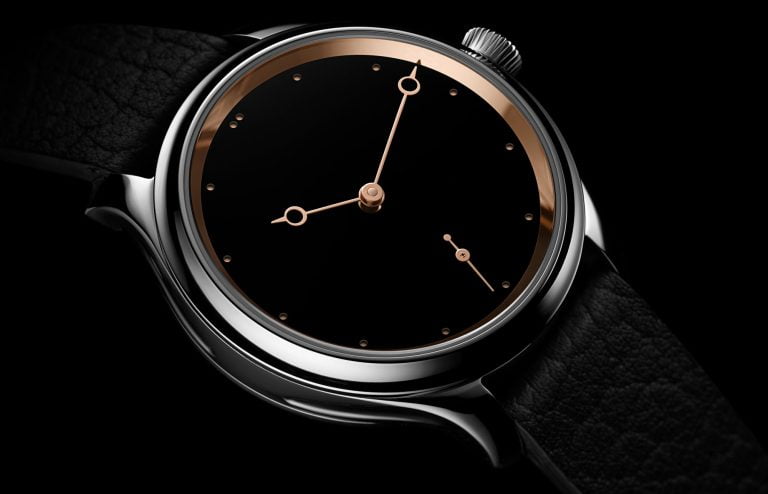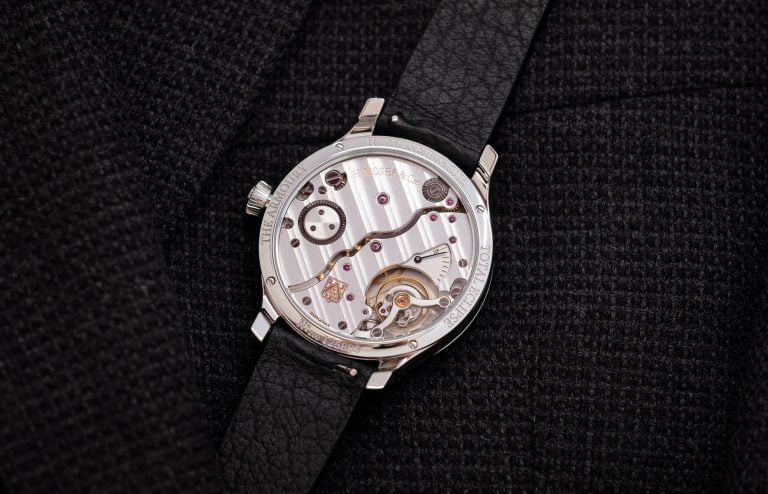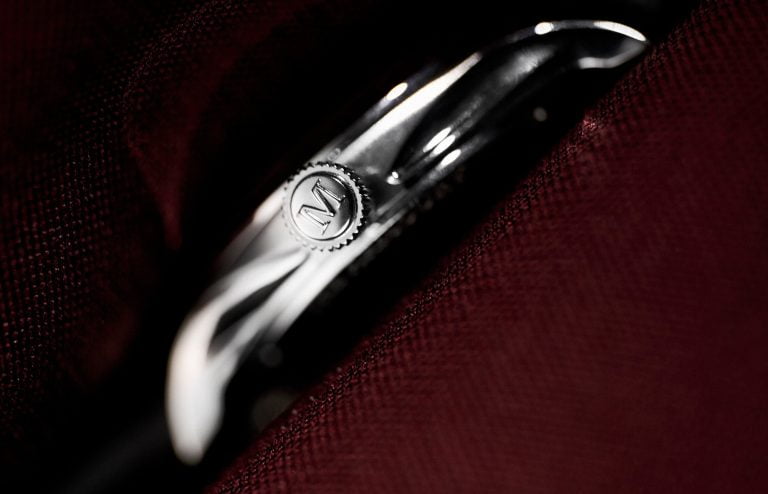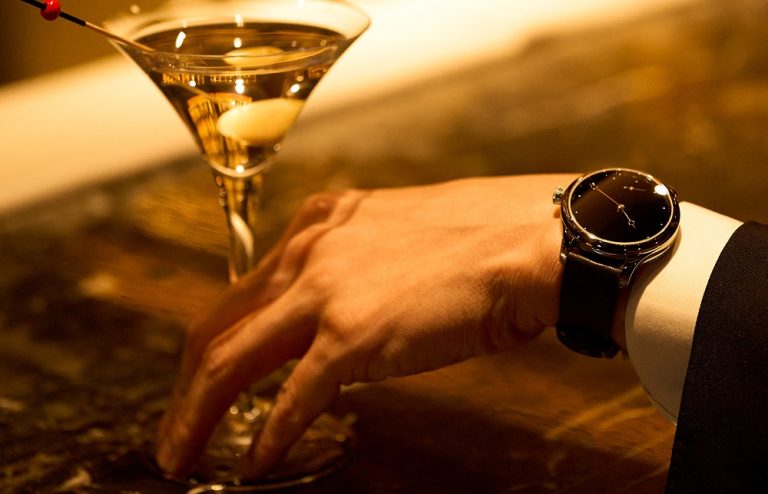 Outside of its compelling contextual factors, the latest launch from H. Moser is an interesting watch in its own right. The release is composed of two colorways, with one featuring steel accents on its lightly sectored dial and the other rose gold. Both, outside of their accenting metal, feature the same general design: taking inspiration from solar eclipses, featuring a pair of thin Breguet hands with a matching 6 o'clock seconds counter, and generally opting for a visual experience which is at once both minimalist and incredibly interesting. Inside, H. Moser's caliber HMC 327 powers the watch, with its 18,800-vph frequency timekeeping and 3-day power reserve – both manually wound – on display with all its decorative finishings via an exhibition sapphire caseback.
The new H. Moser & Cie. X The Armoury Endeavour Small Seconds Total Eclipse is limited to 28 total editions for both the rose gold and steel accented options, with each priced at $29,500. Availability is highly limited, though some editions have been reserved for sale physically at both The Armoury stores in New York and Hong Kong, as well as online through each brand.