Ultra-Luxurious Watches Your Wish You Could Own
Three new pieces presented this fall in limited quantities
As fall begins taking greater hold and the glimmers of winter frost begin inkling into and slowing down our daily lives, so too, it seems, is the watch market relaxing in its pace. The end of the year is typically a slower season for watch releases, with many brands beginning to gear towards selling for the holiday season rather than introducing novelties, most of which come in the early days of spring.

Yet, while new releases might be slowed, many luxury watchmakers seem to be bucking the trend: not shying from creativity in the colder season, but instead unveiling an impressive plethora of new and important timepieces. Many of these new watches were launched or made their US debut at last month's WatchTime New York 2021, with the weekend-long collectors' event once again serving as the highlight to the growingly popular New York Watch Week after its brief hiatus in 2020.
Below are three highlighted watch releases that should not be missed.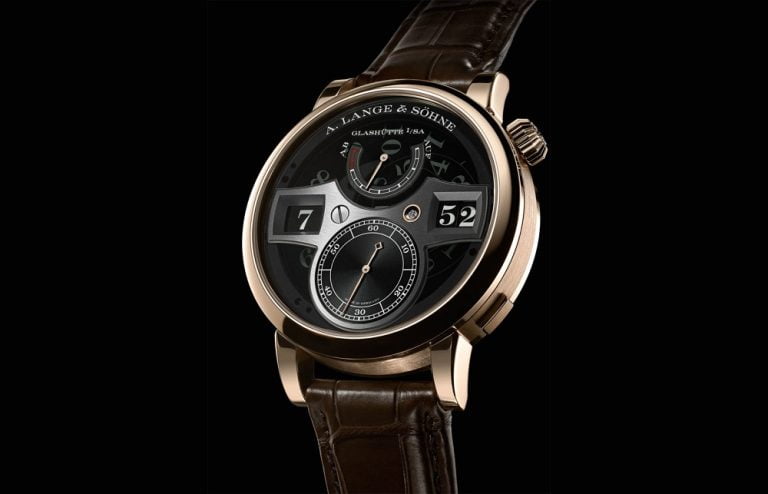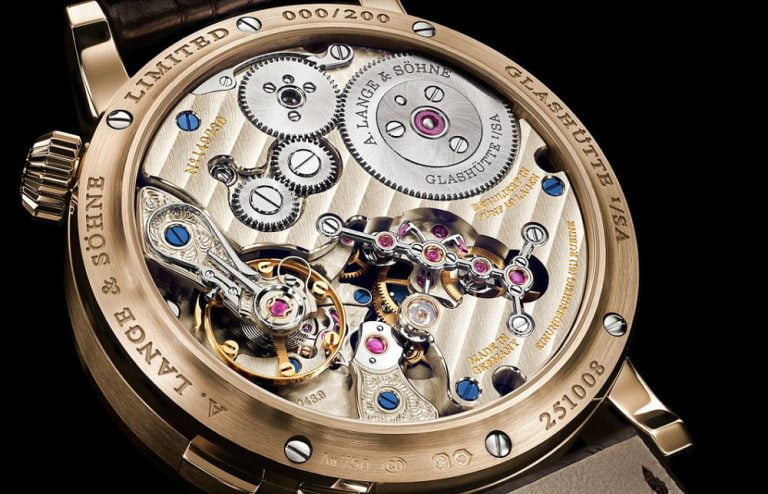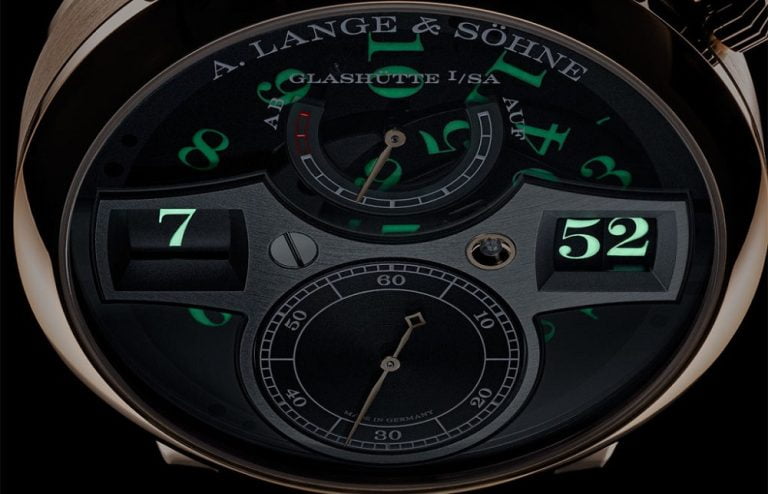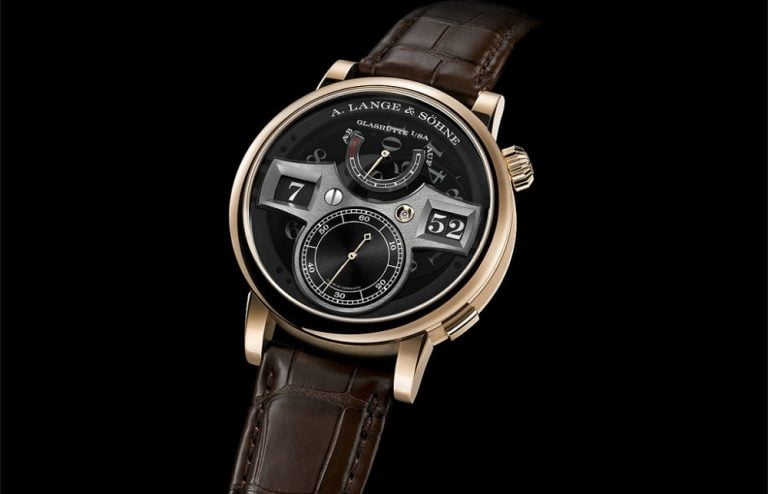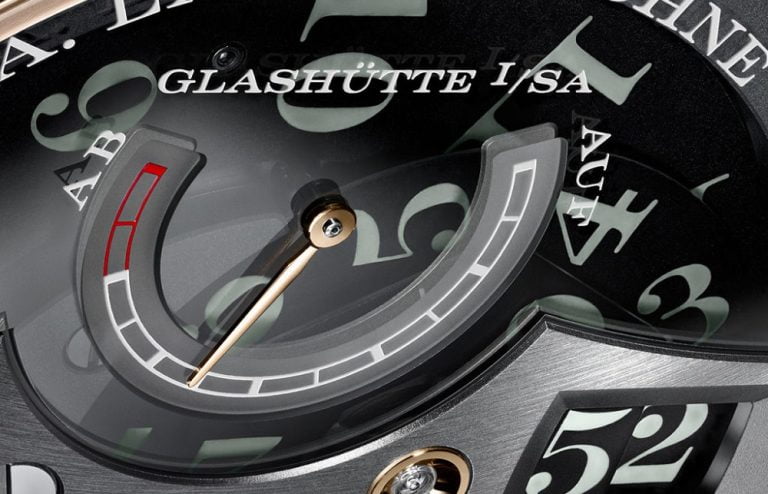 A. Lange & Söhne Zeitwerk Honeygold "Lumen"
German watchmaker A. Lange & Söhne often garners outsized intrigue in the watch world and beyond, with the brand's incredible design, manufacturing, and finishing abilities often speaking for themselves through their luxurious timepieces. The watchmaker's latest release is no different.
Called the Zeitwerk Honeygold "Lumen," the haute horological wristwatch merges three of the brand's most exclusive signatures – that is, the Zeitwerk design, proprietary Honeygold case material construction, and distinctively glow-in-the-dark "Lumen" accenting via a semi-transparent dial. The watch is priced at $145,000 and is limited to 200 editions, with availability exclusively through A. Lange & Söhne boutiques.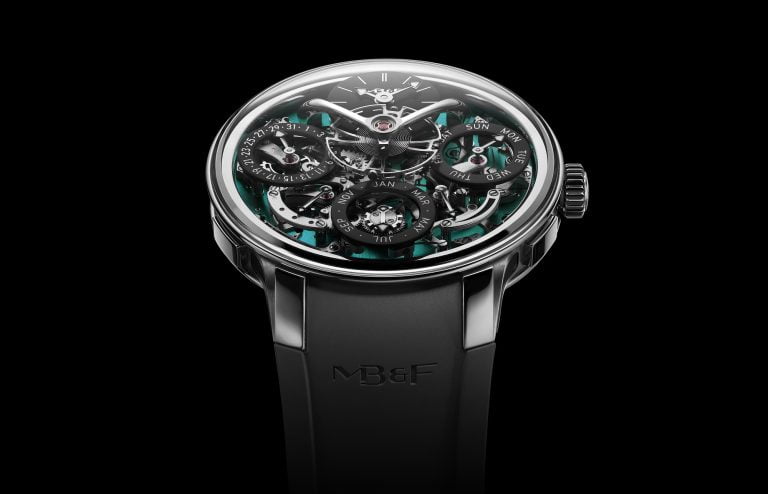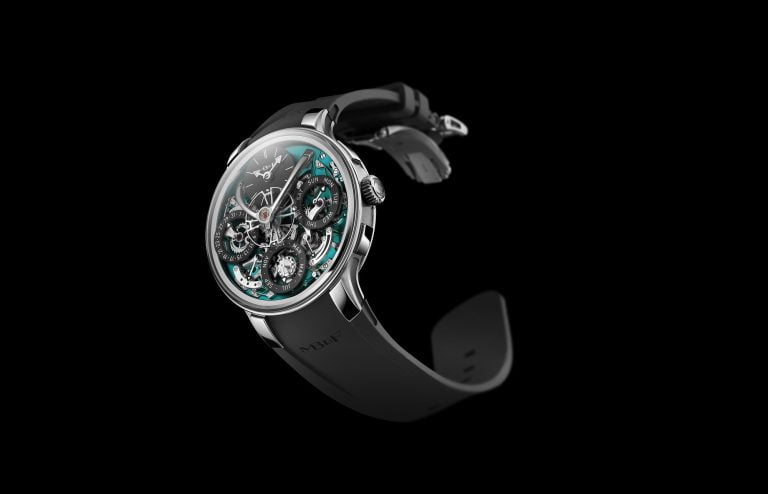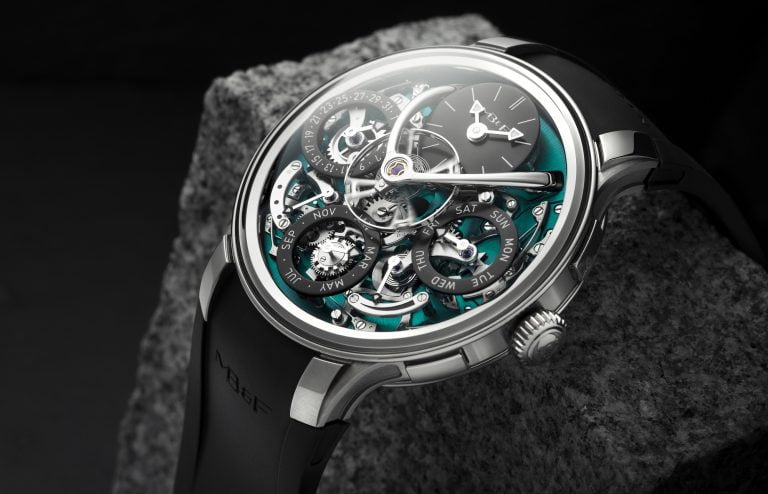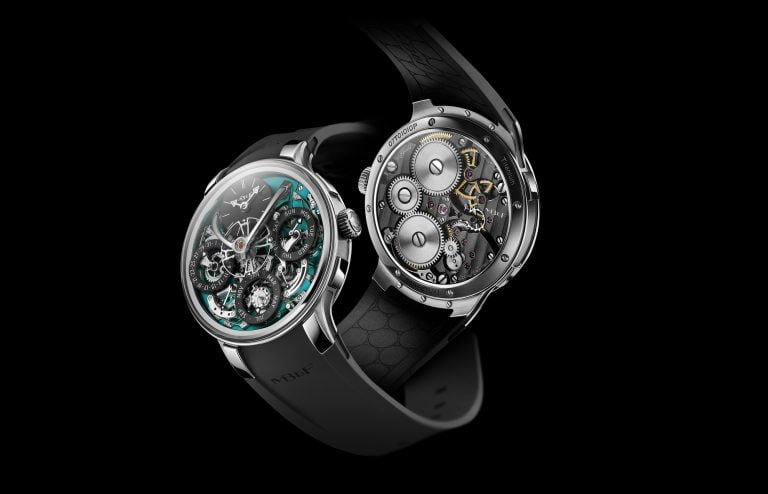 MB&F Legacy Machine Perpetual EVO Titanium
Second on the list is the Legacy Machine Perpetual EVO Titanium, the super-creative timepiece coming from the mad minds of Maximilian Büsser and Friends, better known as MB&F. The new LM Perpetual EVO is a more durable update to the high luxury watchmaker's original Legacy Machine design, with the new watch updated for this year with a hardier grade 5 titanium case construction water-resistant to 80m, a reworked dial and movement design, and an eye catching, cool-hued, green mechanical dial.
The distinguished three-dimensional timepiece is highly limited in production, with pricing marked at $176,000.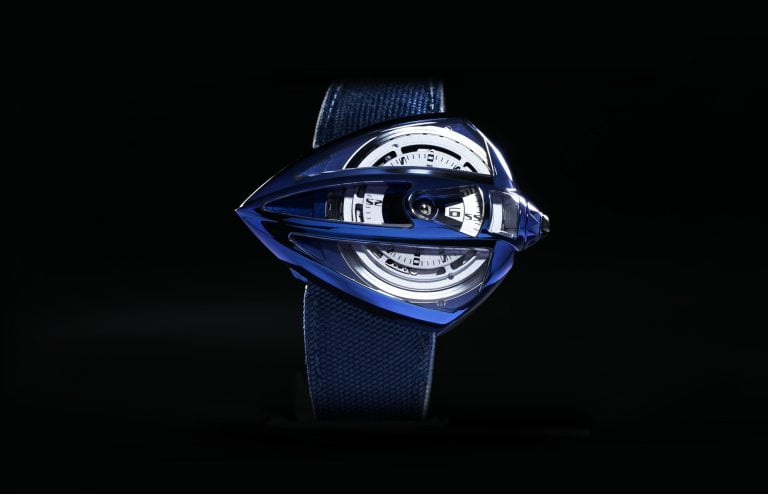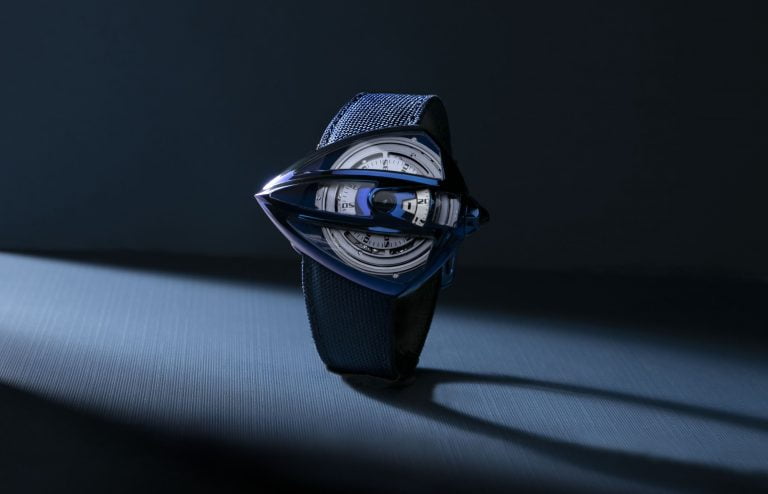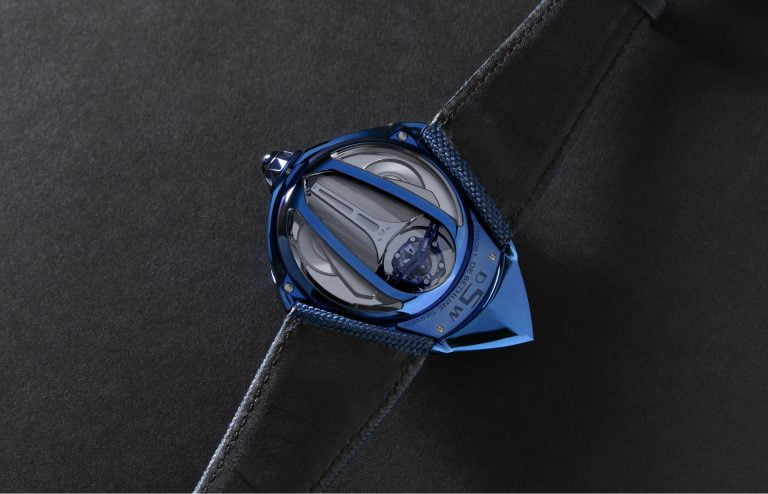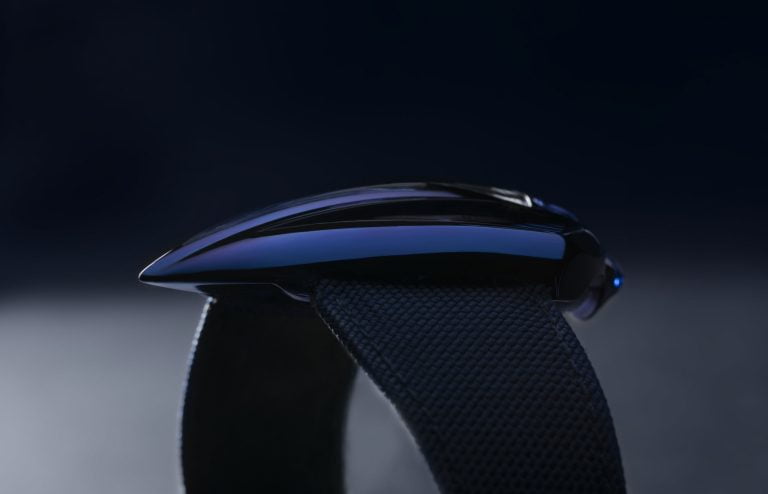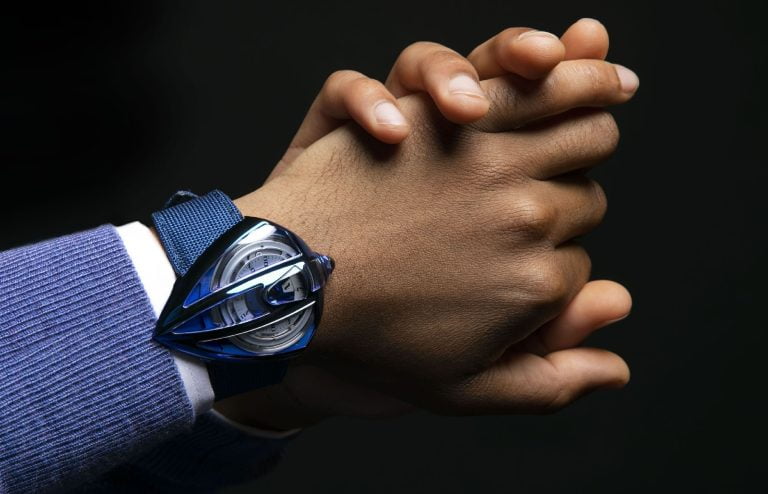 De Bethune Dream Watch 5 "Season 1"
While many wonderful and interesting watches were showcased at WatchTime New York 2021 last month, few if any received as much attention as avant-garde watchmaker's De Bethune's release for the event: the new Dream Watch 5 "Season 1."
The ultra-luxurious timepiece features a blue titanium case construction produced in a unique "ogive" shape, with large sapphire and hardened mineral glass windows showcasing its various time displays and mechanical workings. It was developed in partnership with American rapper and producer Swizz Beatz, with its "Season 1" namesake indication signaling the brand's likely-already-underway work towards a sequel.
The futuristic looking watch by De Bethune is limited to 10 editions, one presumably reserved for Swizz Beatz, and the others each priced at $520,000.